A New Years Update From Us!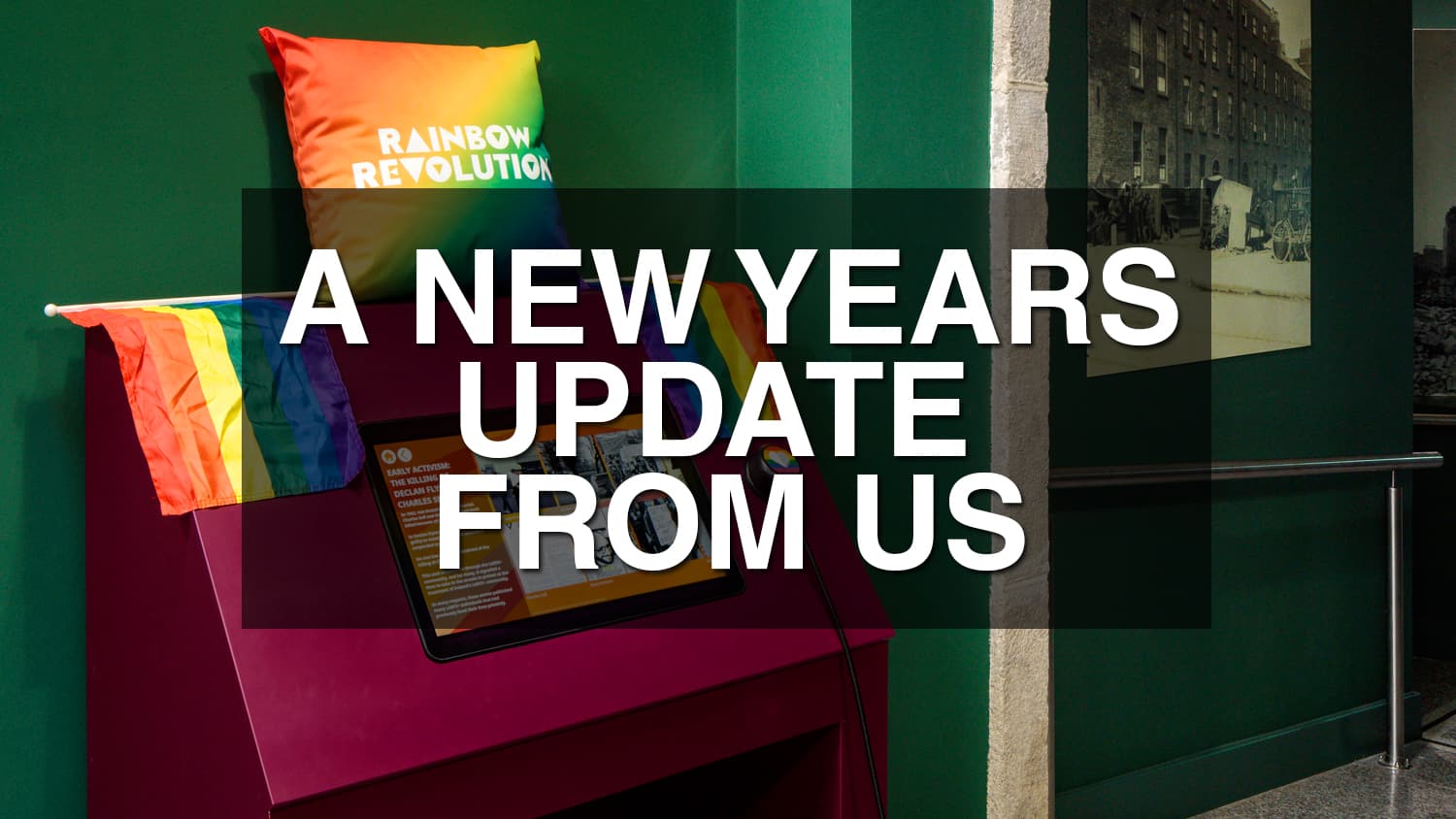 We're now one month into 2020…. we expected Moon bases and meals that come in pill form by now but all we got was an impending climate crisis…. anyway, we hope you all had a great time over the festive period and have settled back into work now!
Lets take a look back on some of our key projects in 2019.
It Was Only Rock 'n' Roll – But We Liked It, Rock Around The Hills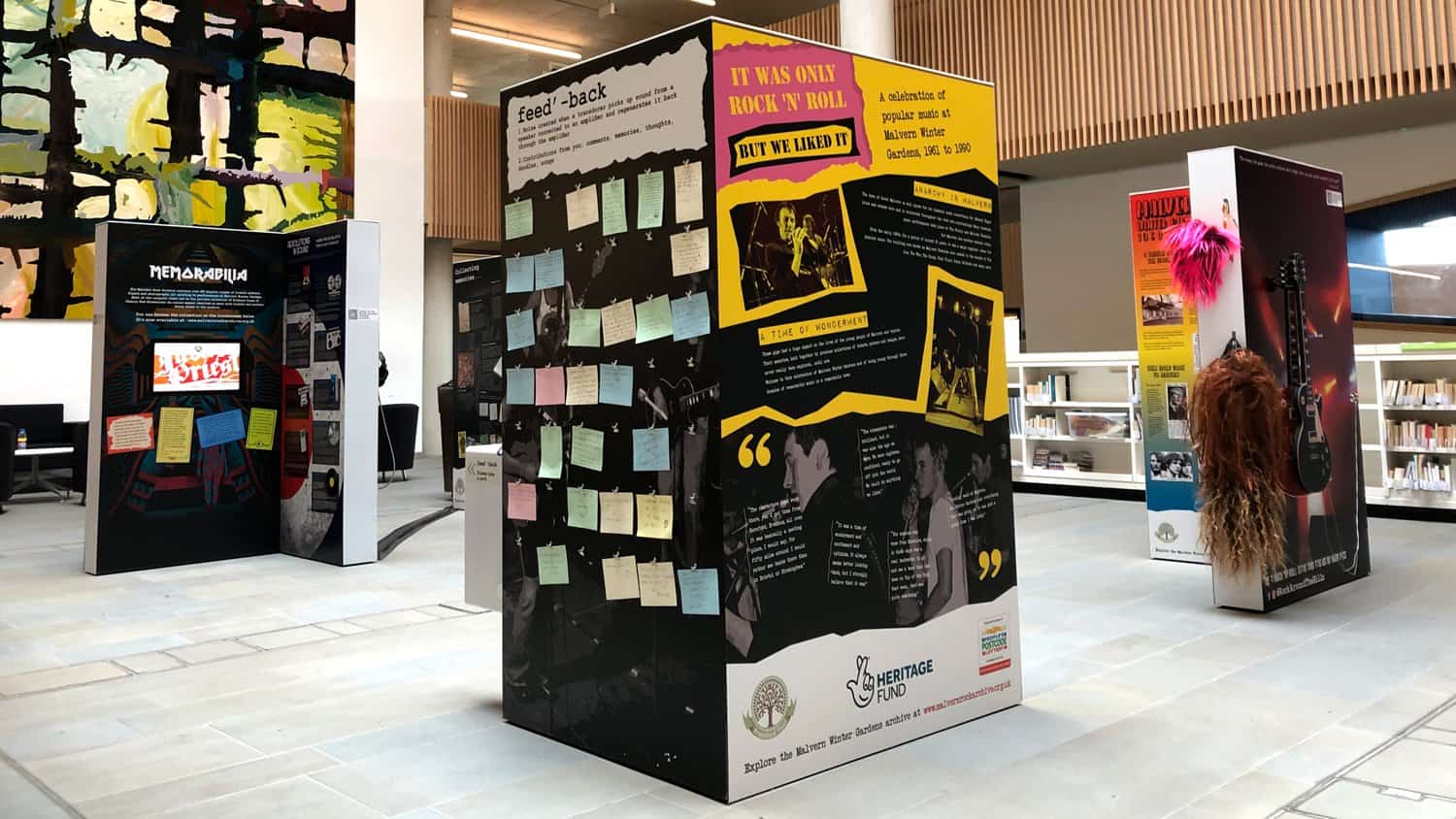 ​The seemingly quiet town of Great Malvern was once a hotspot for music thanks to the Malvern Winter Gardens which welcomed an incredible list of bands from the 60's right through to 1990, including The Damned, Black Sabbath, Joy Division, ACDC, The Stranglers, Hawkwind, Ozzy Osbourne, the Undertones and even Pink Floyd to name just a few.
Rock Around the Hills was a project created to commemorate this intriguing era in Great Malvern whilst also bringing it to the attention of a new generation.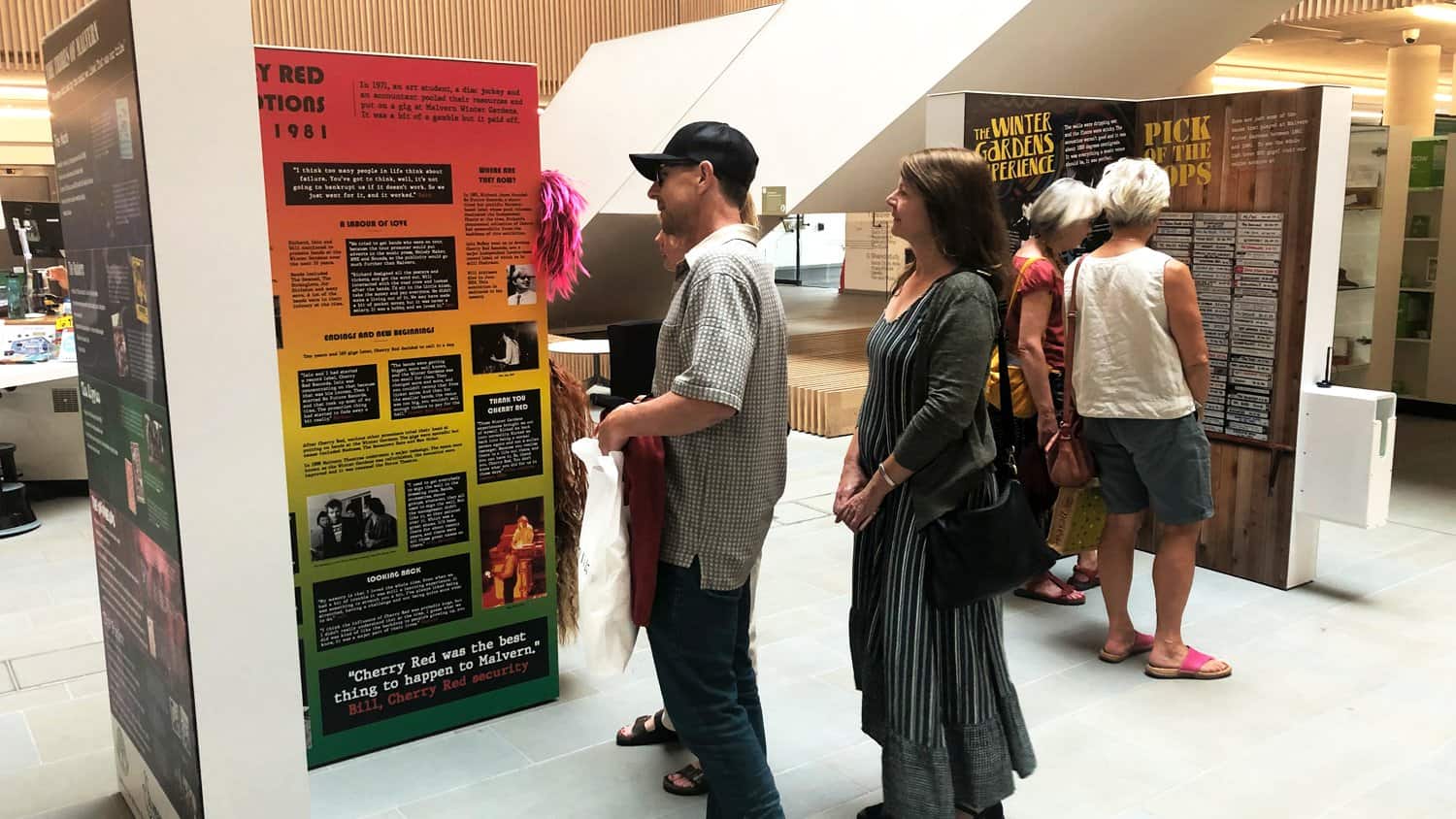 The mobile exhibition consisted of 4 free standing structures incorporating a mixture of traditional and modern interpretation. One key panel included a 22″ touchscreen with our off-the-shelf software Collections, allowing access to an expansive digital archive of print media from the time, you can see it in action below;
National Museum of Ireland's 'Rainbow Revolution' Exhibition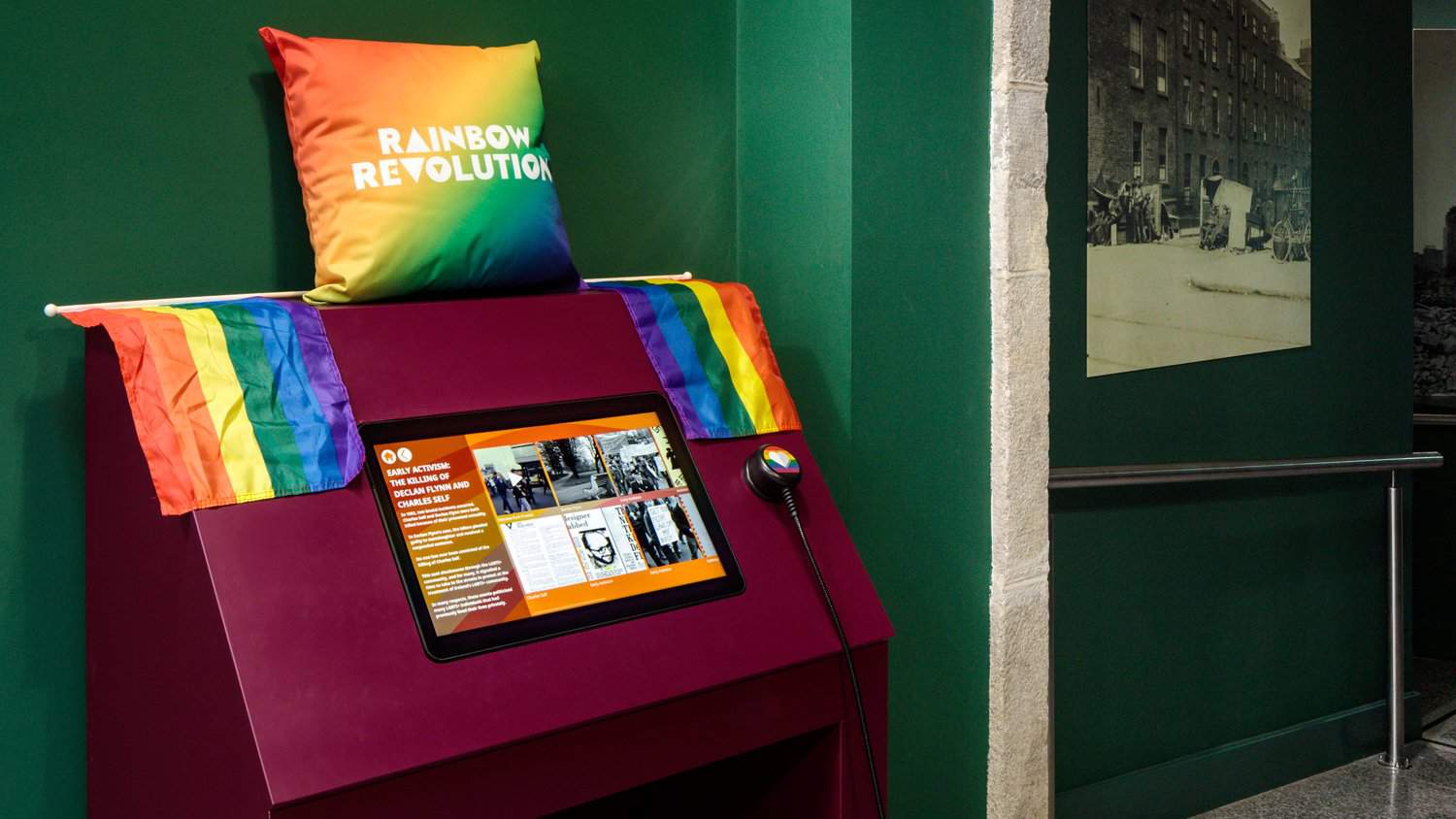 ​The NMI developed a new exhibition in 2019 to mark 50 years since the Stonewall Riots in New York and celebrate the ongoing LGBTI+ movement in Ireland. Central to the Rainbow Revolution exhibition are a number of 22″ All-in-One Touchscreens with Collections. 
Check out how they utilised the software below;
High Lodge Heritage Trail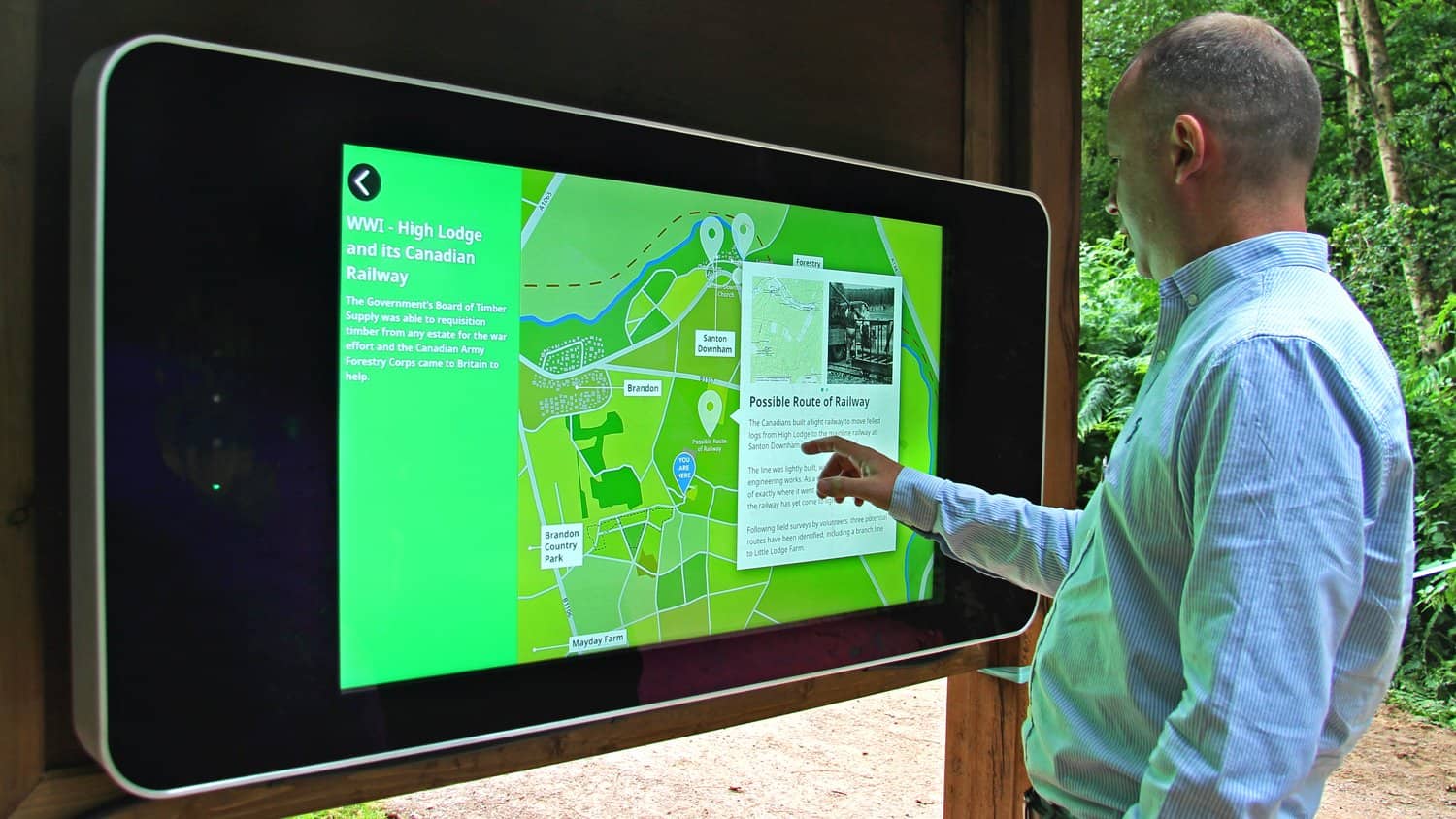 The new High Lodge Heritage Trail located in Thetford Forest (managed by Forestry England) begins with a 43″ outdoor touchscreen running Hotspot, this allows users to view interactive maps that show how High Lodge and Thetford Forest has changed throughout history.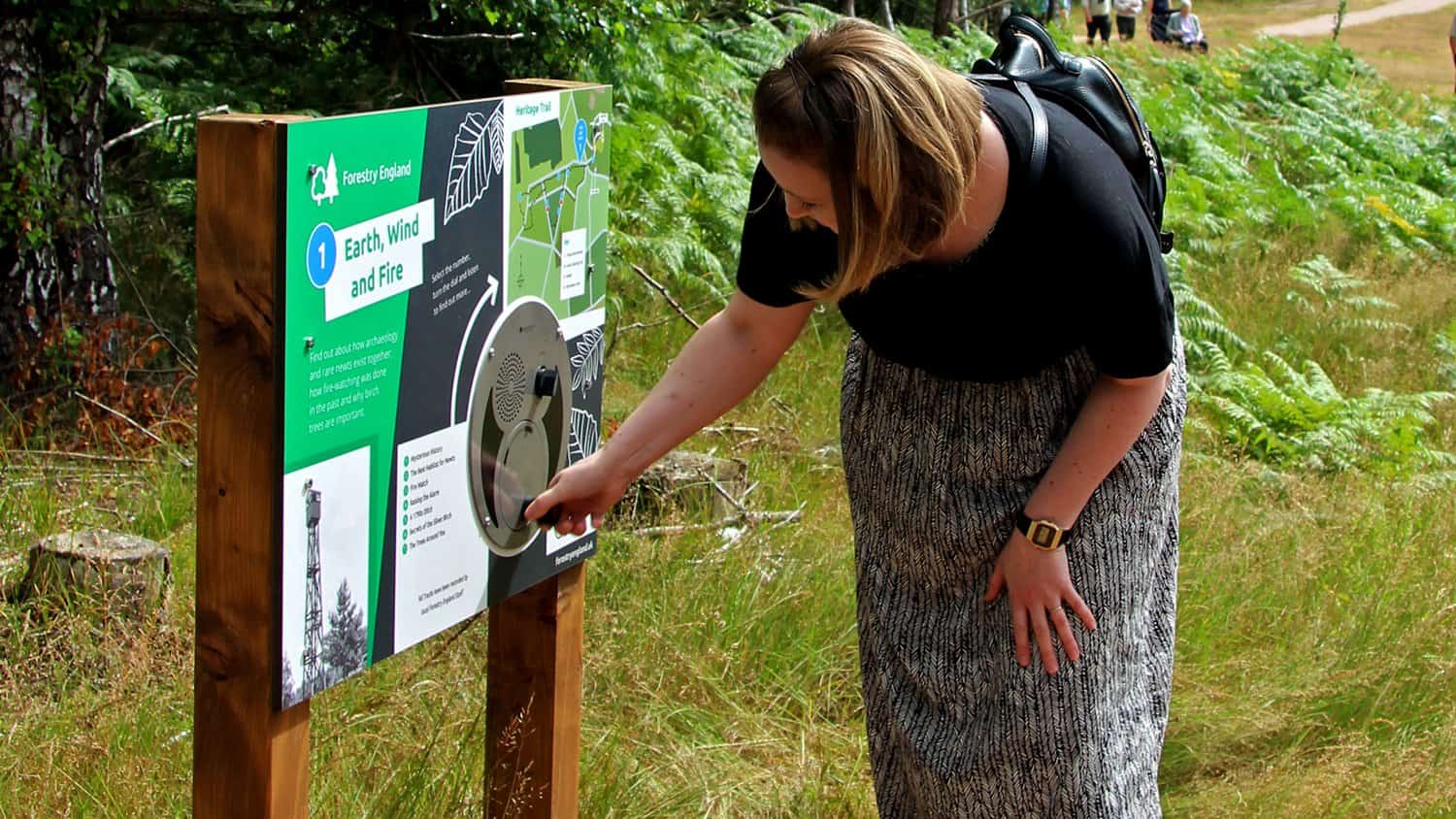 The following trail includes 8 different audio points located at various stages along the walk. The audio points merge our U-Turn Round self powered soundstore, with a signage panel explaining what tracks are available as well as showing the user where they're currently located along the trail and where the next audio point can be found.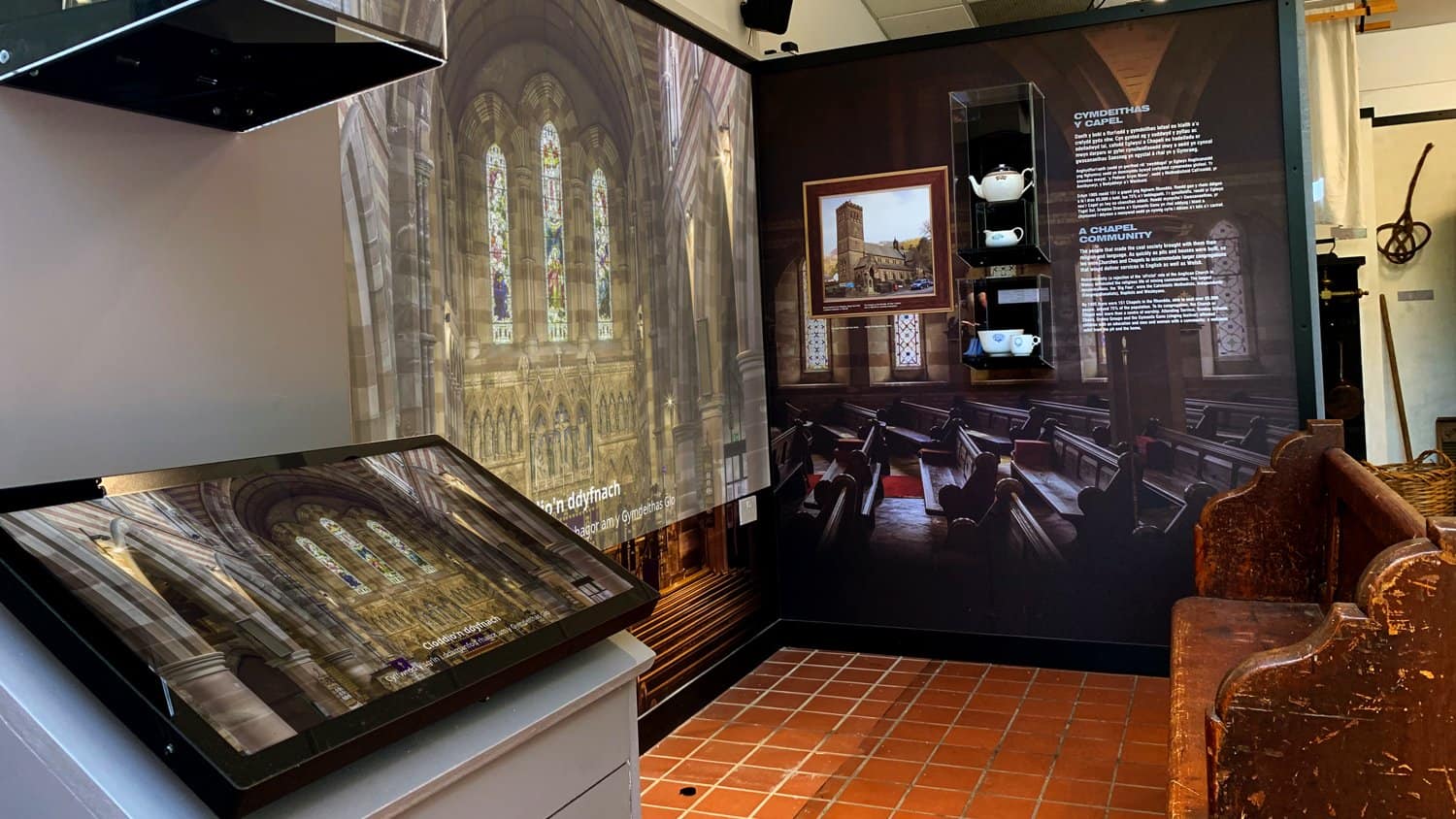 Our project with the Rhondda Heritage Park was a big highlight of the year. It's one of the most popular tourist attractions in the area and takes visitors on a journey through the former Merthyr Colliery, once the beating heart of the Rhondda Valley.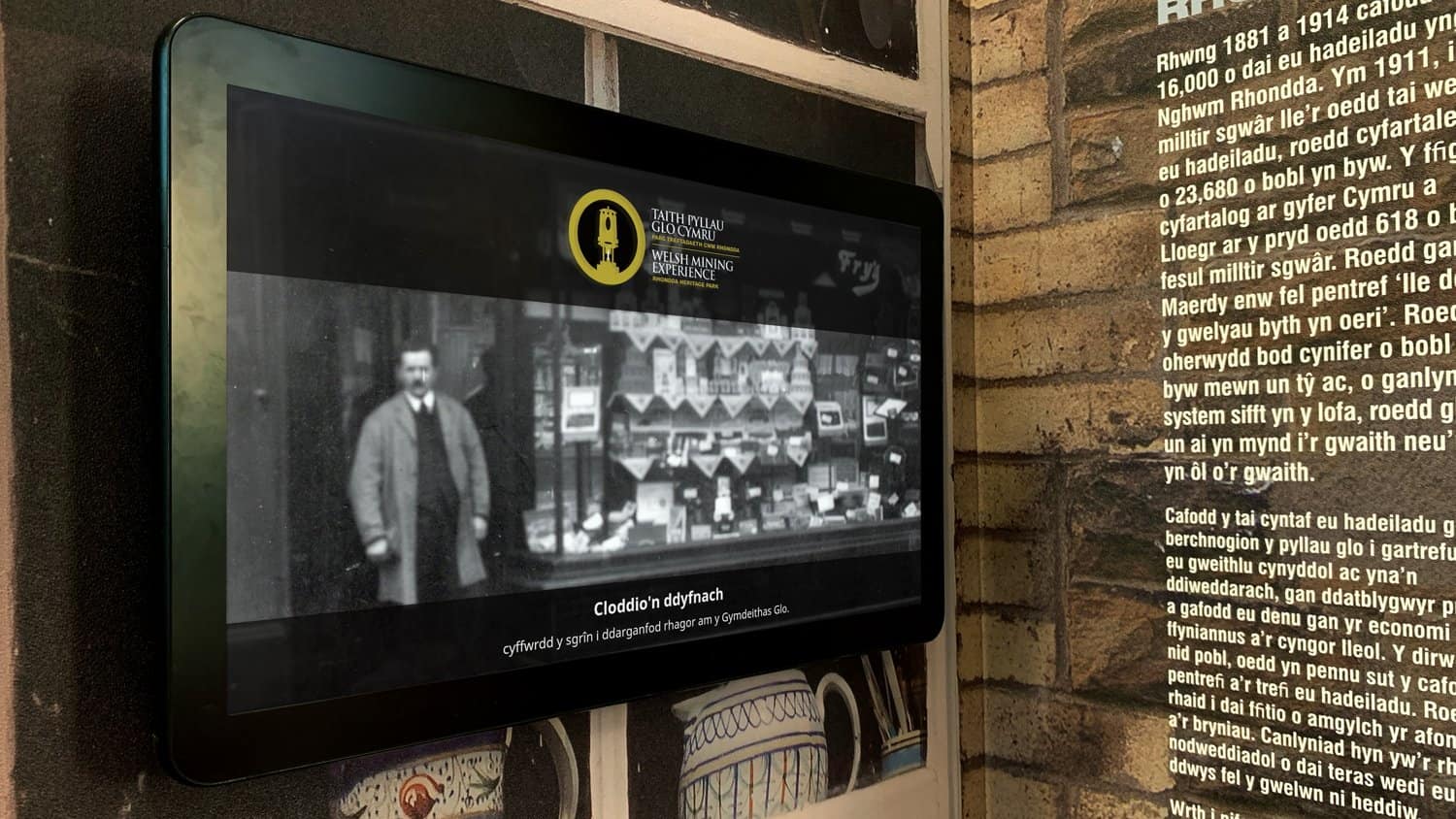 We were commissioned to fit-out a new exhibition which included a lot of our off-the-shelf AV equipment and software. Hotspot, Collections & Puzzle were used to great effect. The 22″ touchscreen displaying Collections was paired with a projector system that mirrors what is happening on screen whilst Hotspot and Puzzle were used on standalone touchscreens.
Video & Headphone Unit – Fishbourne Roman Palace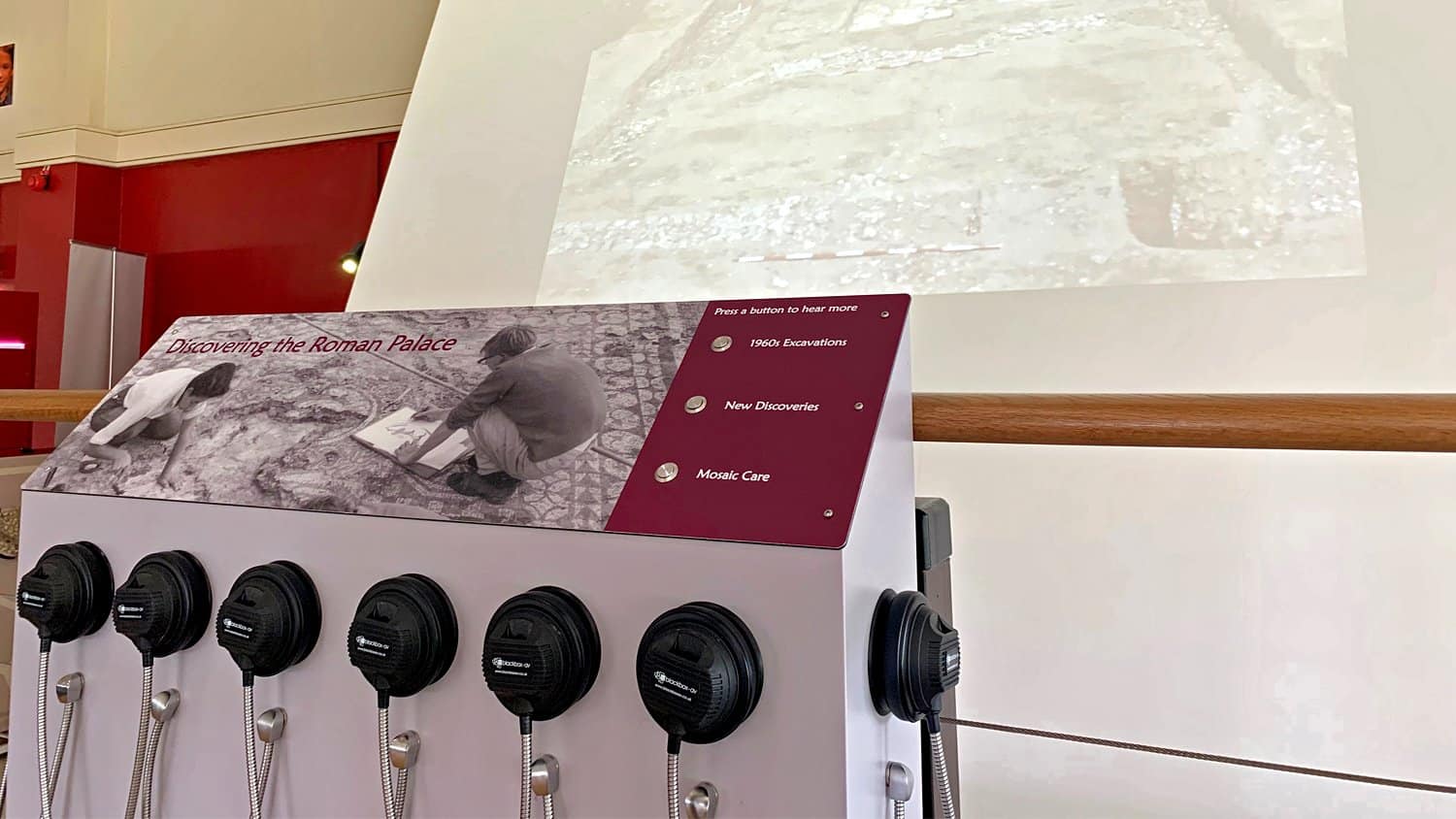 As part of refurbishments to Fishbourne Roman Palace, we were commissioned to supply a bespoke free standing unit capable of feeding button activated video content to a projector system whilst outputting audio to 8 headphones.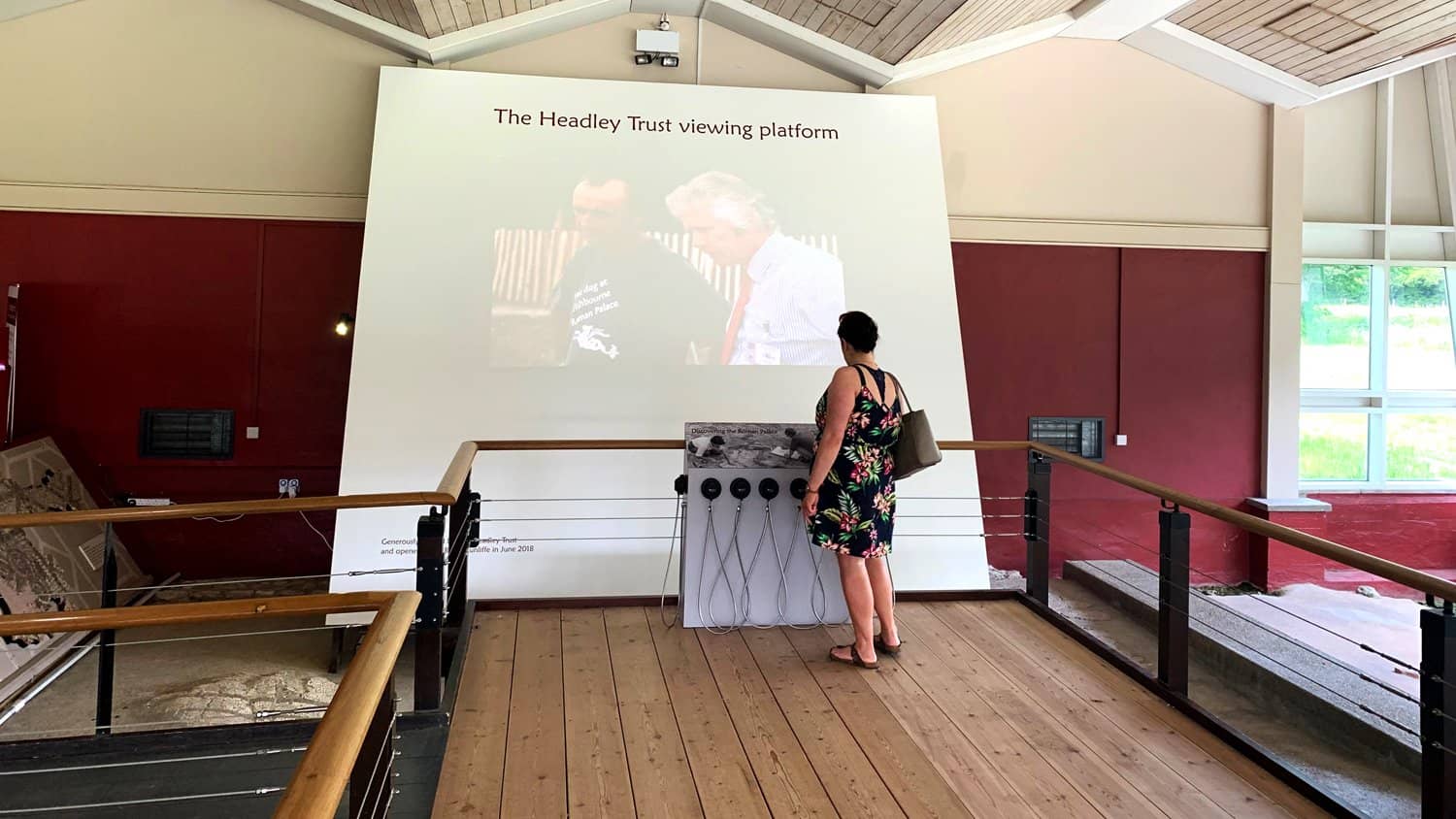 Outputting to 8 x  Single Cup Headphones and the projector unit allows large groups of people to enjoy the interpretation together whilst minimising audio bleed.