The interactives supplied by Black Box AV really adds something special to our new Coal Society gallery. The tech and applications are engaging and accessible for all our visitors and the timeline wall projection has proved to be a firm favourite with our schools.  Having this additional content has really meant that our visitors can 'dig deeper' into the history of the Rhondda and its mining communities.
-Sara Maggs, Operational Manager
Rhondda Heritage Park is a Welsh Mining Experience that takes visitors on a journey through the former Lewis Merthyr Colliery, once the beating heart of the Rhondda Valley. As one of the most popular tourist attractions in the area, the Rhondda Heritage Park is undergoing constant improvements, most recently we were commissioned to fit-out a new exhibition with a series of AV solutions and software.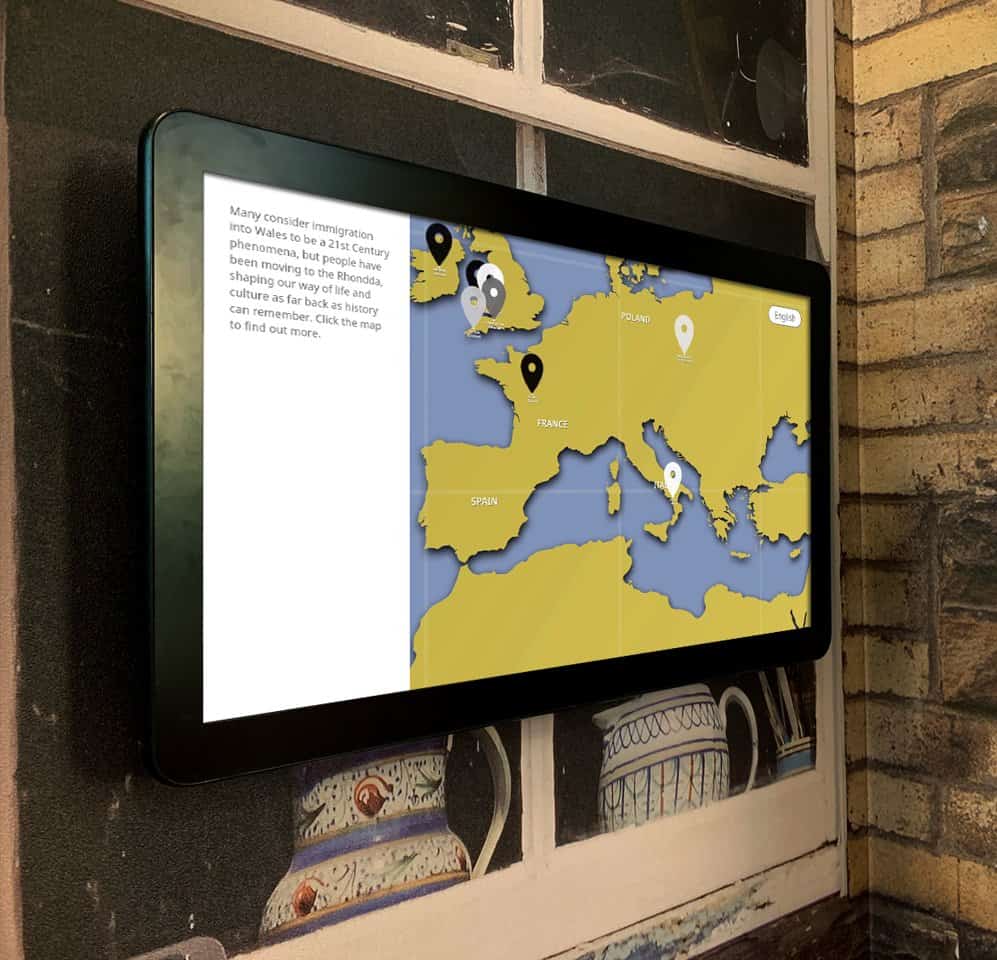 Utilising our off-the-shelf software package Lightbox 3, a number of the available applications were used to great effect in this compact space.
Hotspot, Collections and Puzzle were used alongside a number of our 22″ All-In-One touchscreens to provide engaging interactive content to visitors. 'Hotspot' for example helps tell the story of immigration to Wales and a population boom that took place in large part thanks to the mining industry.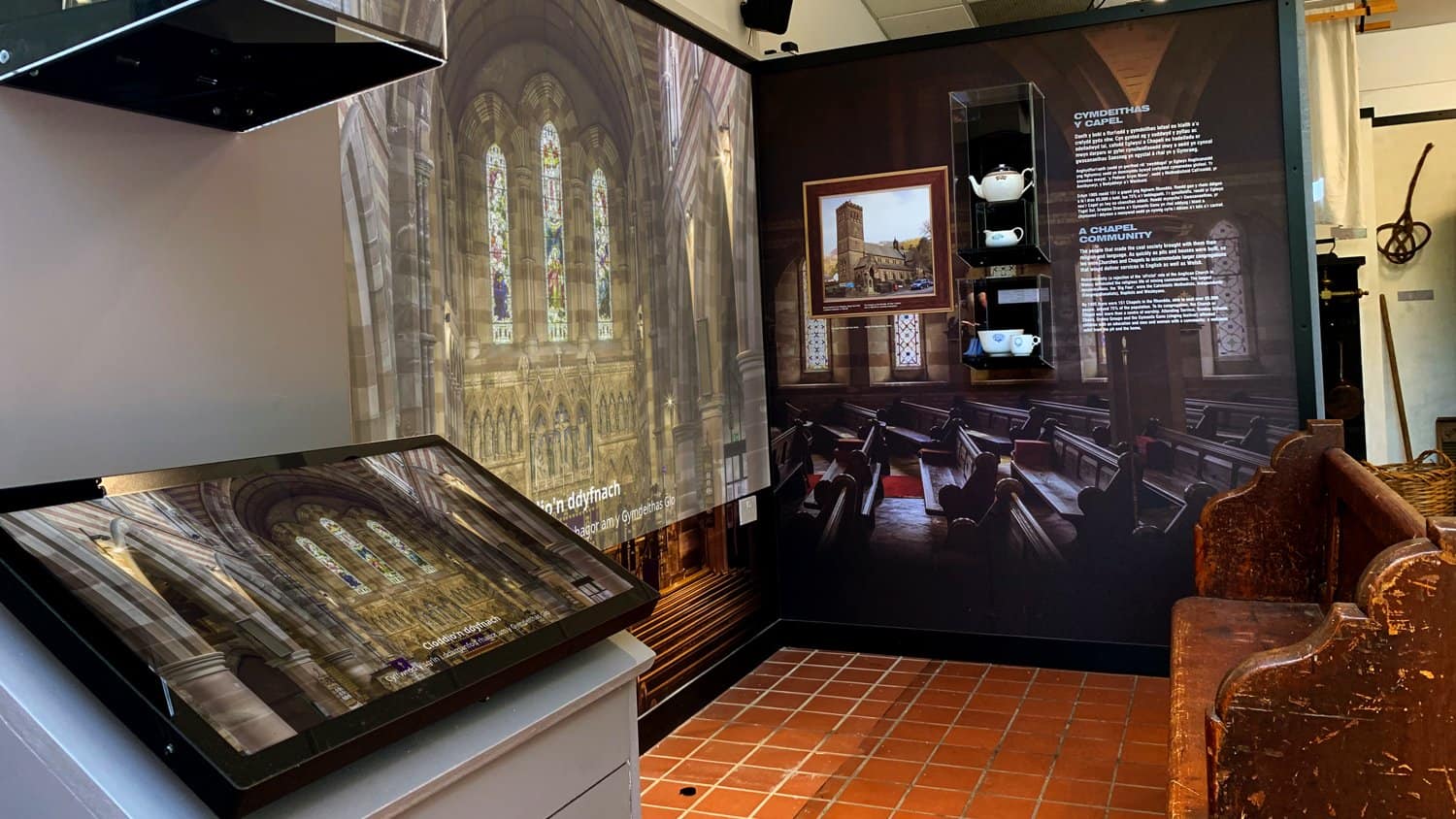 Another 22″ All-in-one touchscreen was mirrored to a projector so as users interact others are able to view the content as well. This unit helps tell the history of Rhondda and the surrounding area through the use of an interactive timeline of events put together using our 'Collections' software.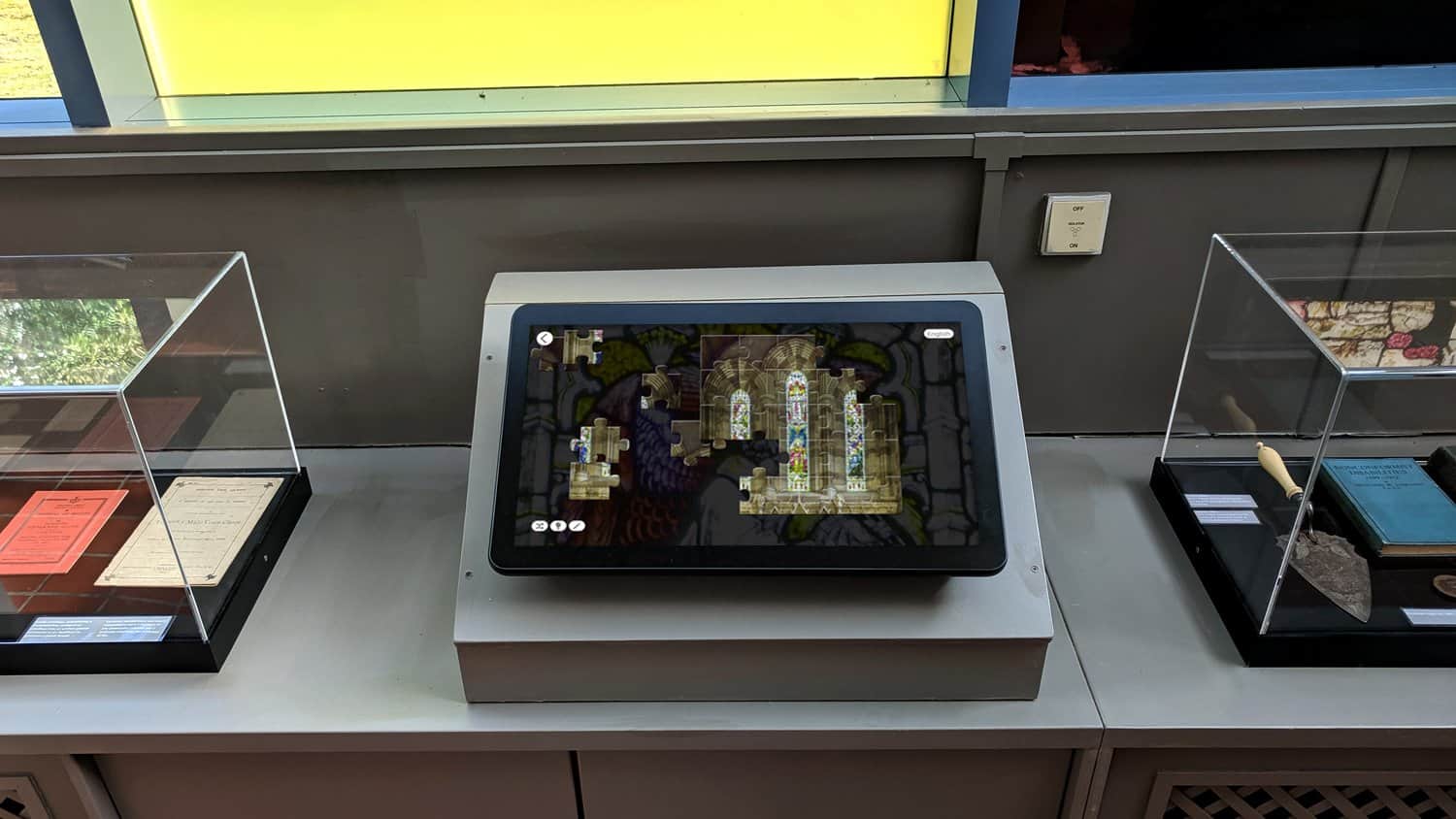 'Puzzle' was used to share further information on the surrounding area, in particular the significance of stained glass windows at the local church St Peter's. Upon completion of each puzzle further information is shared.
All software presents content in both Welsh and English, you can view all of the software in action here;
Along with touchscreen interactives we also supplied a PIR activated projector system that triggers content from a VideoClip media player when movement is detected. This video is displayed using an overhead clothes airer, something you would have found in every miners home during the mid 19th century.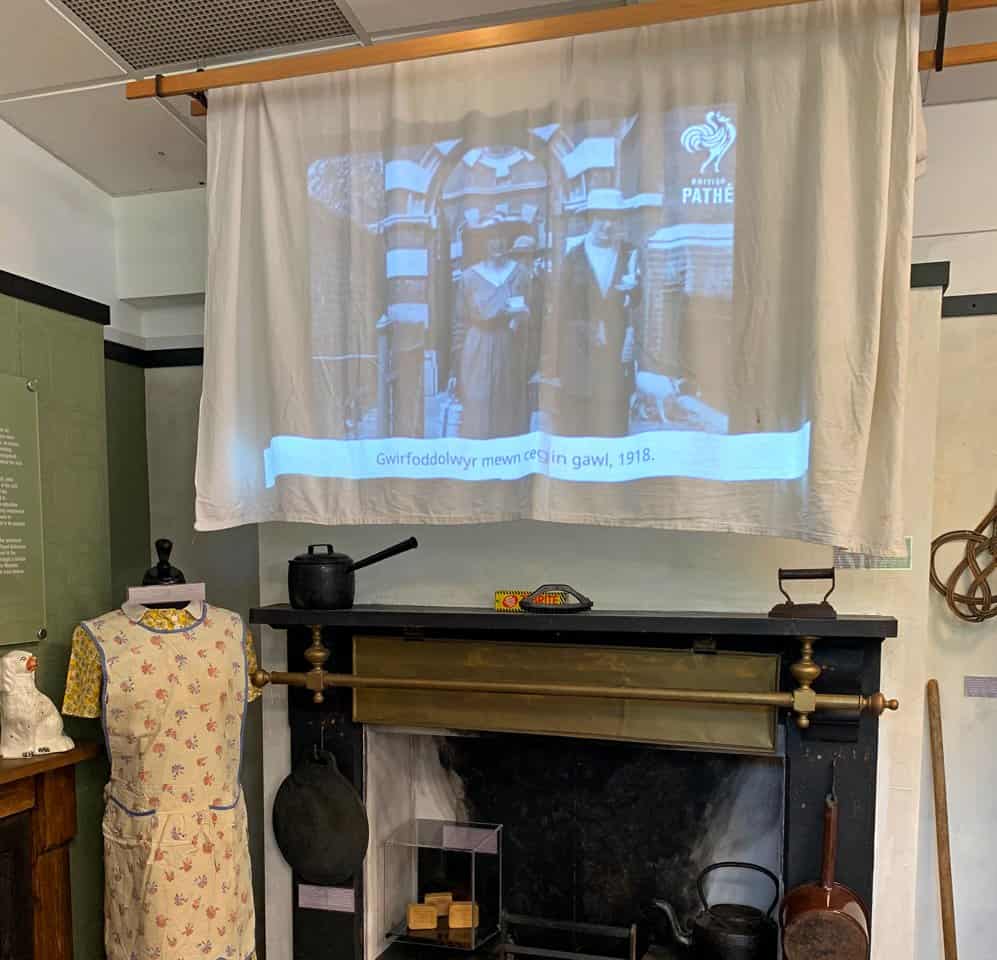 A 43″ looping mediascreen displays further content alongside clothing from the era.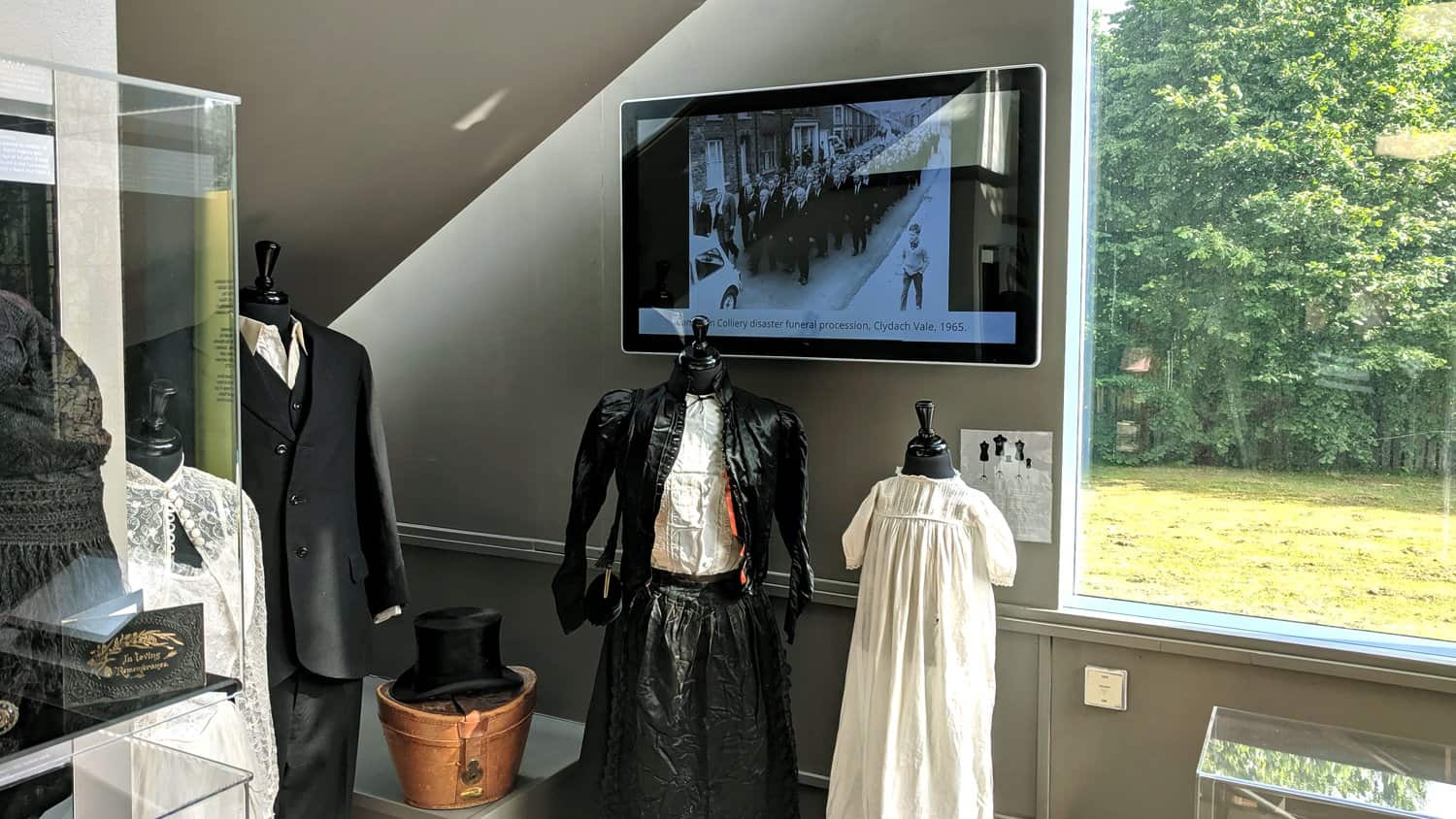 While a 42″ screen utilises a VideoClip-HD 8 to play button activated content through our Heavy Duty Handsets.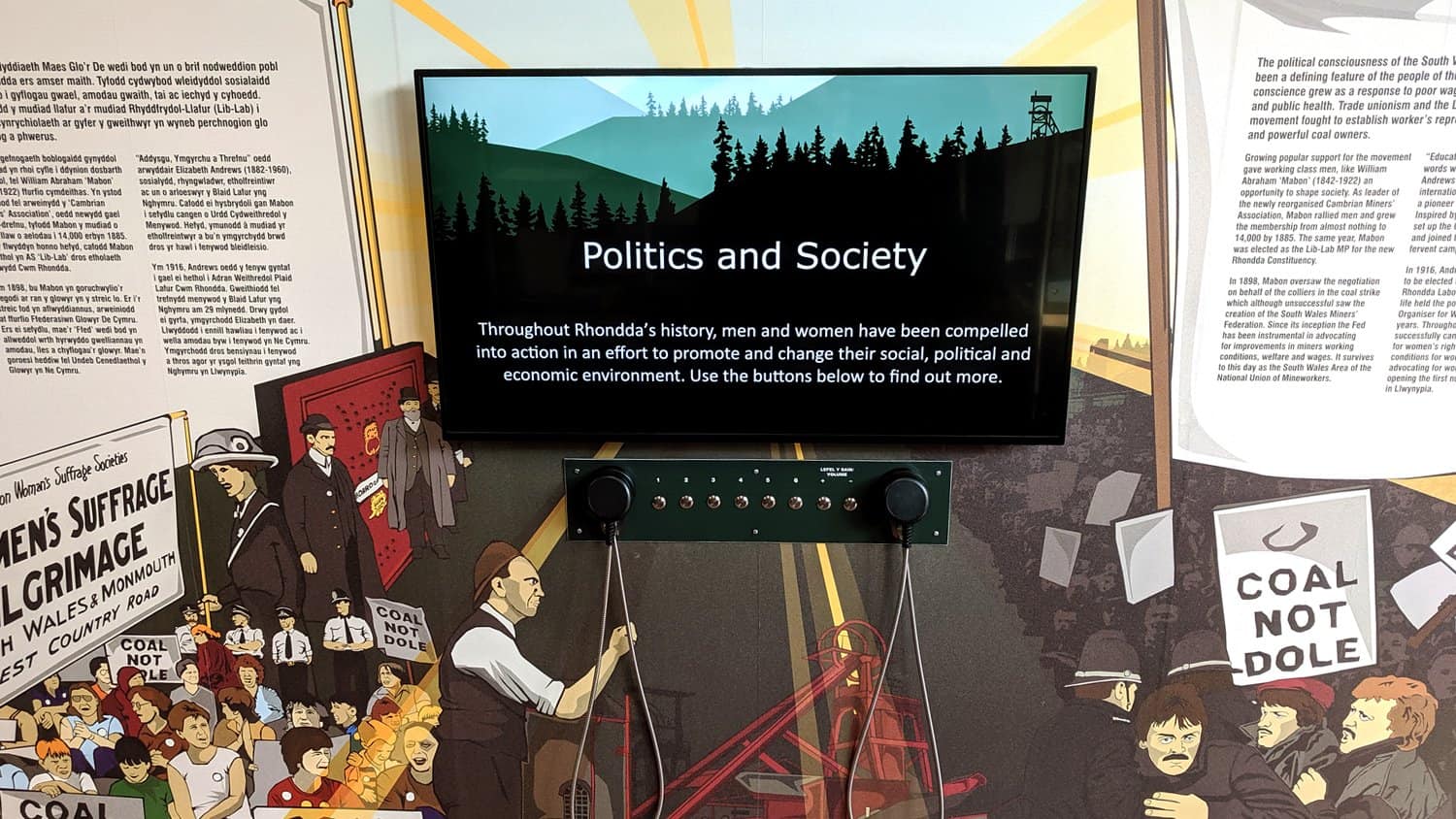 The resulting exhibition makes great use of the limited space available, with a good blend of physical items and multi-media. The software is proving very popular with school groups, particularly the projected timeline interactive. The mining industry truly helped shape Welsh history so it's vital we're able to teach this history to future generations.
Related / Recent Projects

Did you know we sell our extensive range of off-the-shelf audio visual products on our online store?
visit shop