High Lodge Heritage Trail
Blackbox-av has brought the history alive for everyone… Forestry England's Project Team is exceptionally impressed by Blackbox-av. 'They were a pleasure to work with and completely focused on producing exciting, imaginative, interactive interpretation which met the needs of the project exactly'. – Anne Mason, Project Manager
Managed by Forestry England, High Lodge in Thetford Forest is the ideal setting for a great day out. Boasting activities such as Forest Segway, Go Ape, Archery and various walking or cycling trails there's something for everybody.
We were commissioned by High Lodge to deliver a new Heritage Trail with funding from the Heritage Lottery Fund. The objective is to provide greater insight into the history of High Lodge as well as depict how the landscape has changed over the last 4,000 years.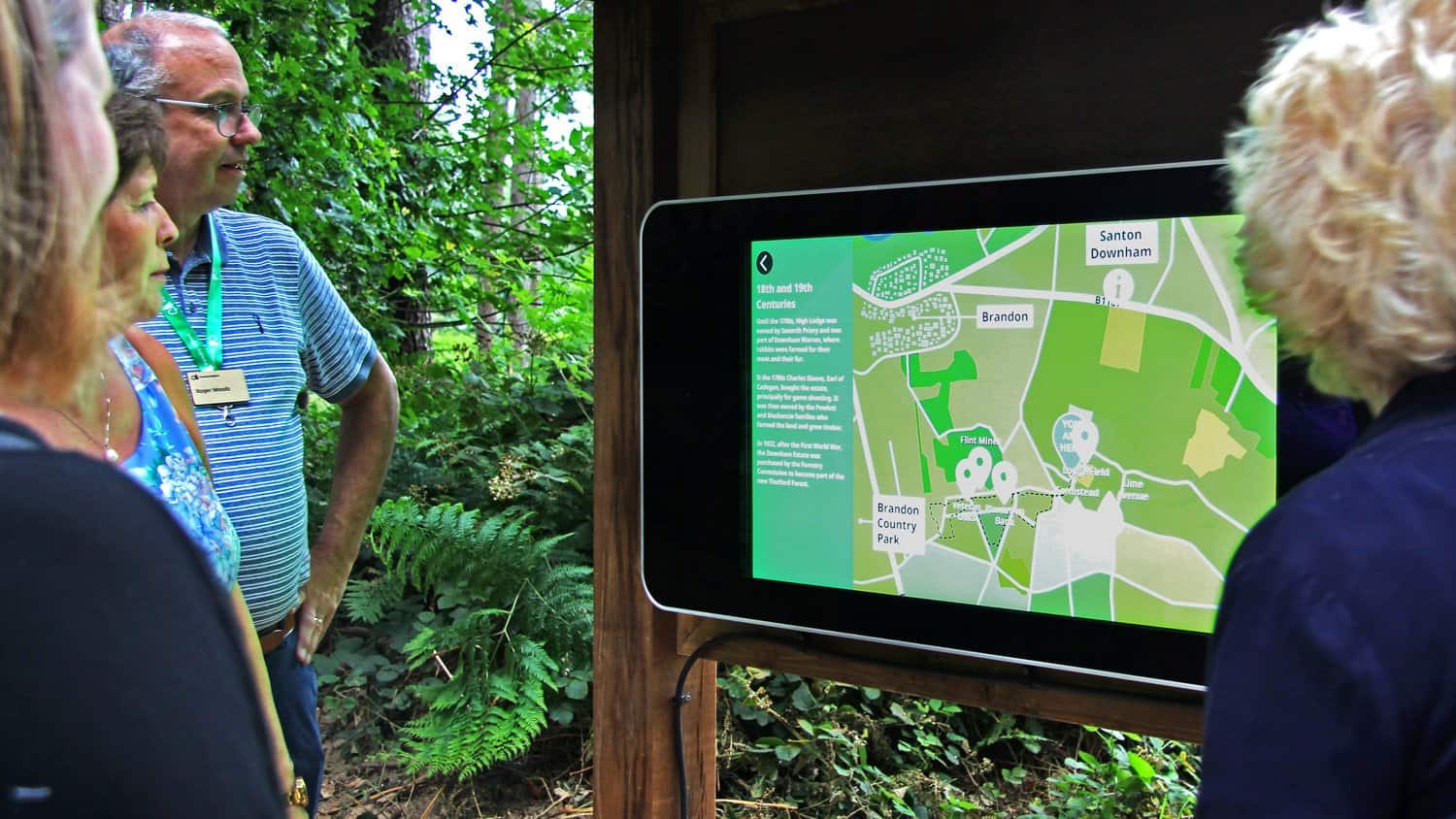 The heritage trail begins with a 43″ outdoor touchscreen built into a traditional apex shelter. Using our 'Hotspot' software this screen allows users to view interactive maps that provide information on how High Lodge and Thetford Forest has been utilised throughout history. Beginning in Saxon times right up to present day.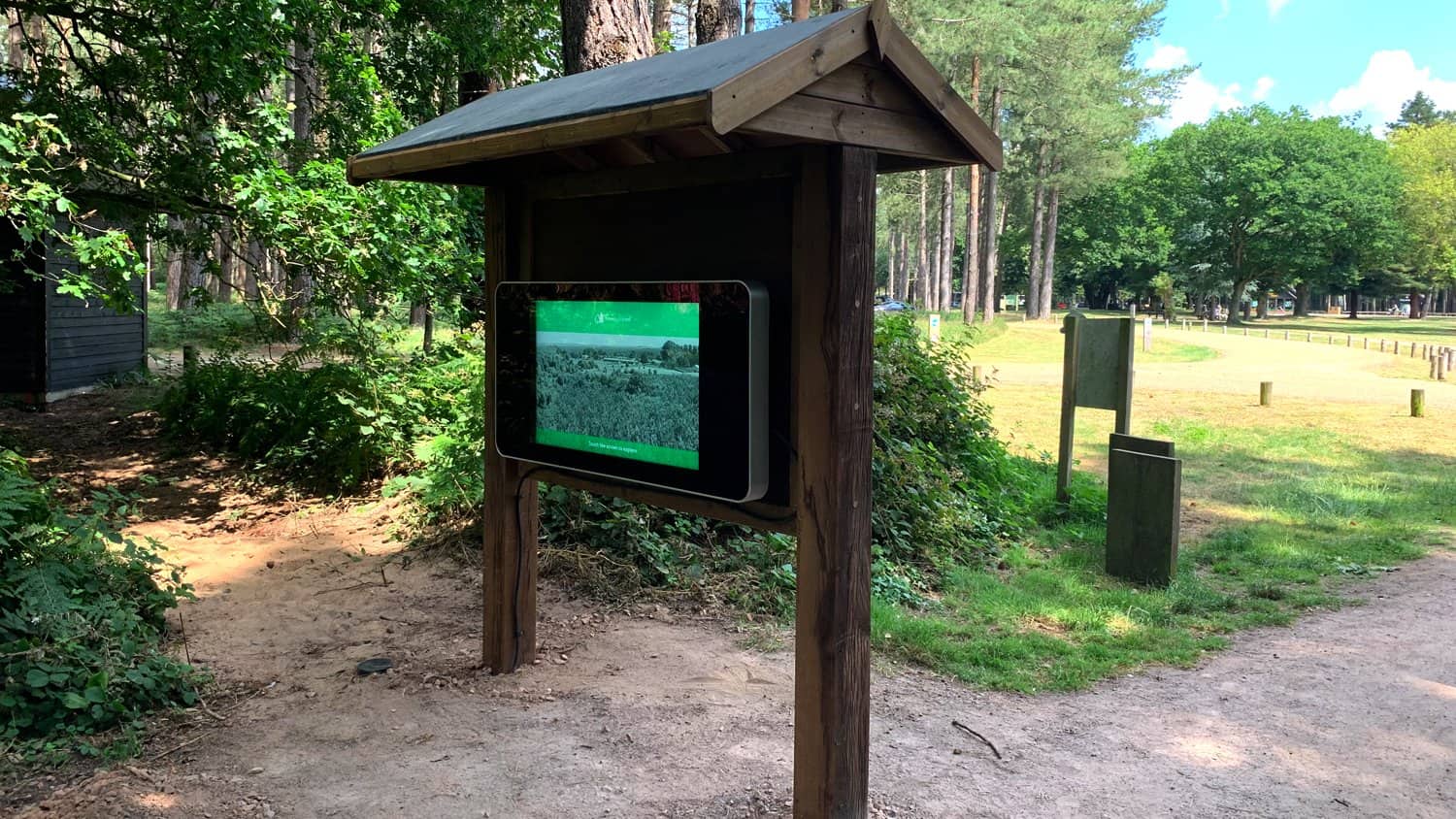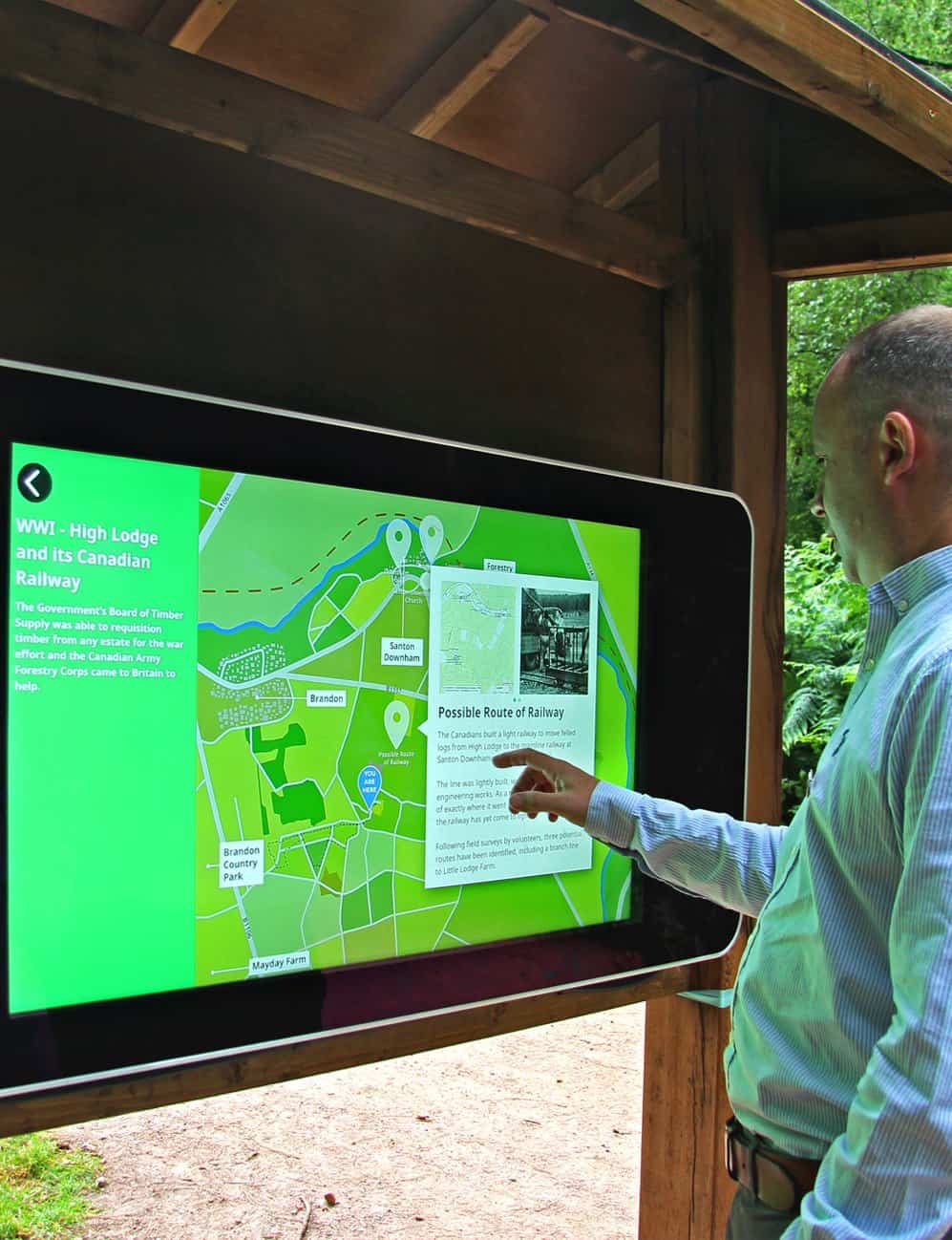 We developed a simplified map of the area for use on the screen, focusing on different locations depending on the era covered. You can see the software in action below.
The outdoor touchscreen sits at the start of the heritage trail which consists of 8 different audio points located at various stages along the track.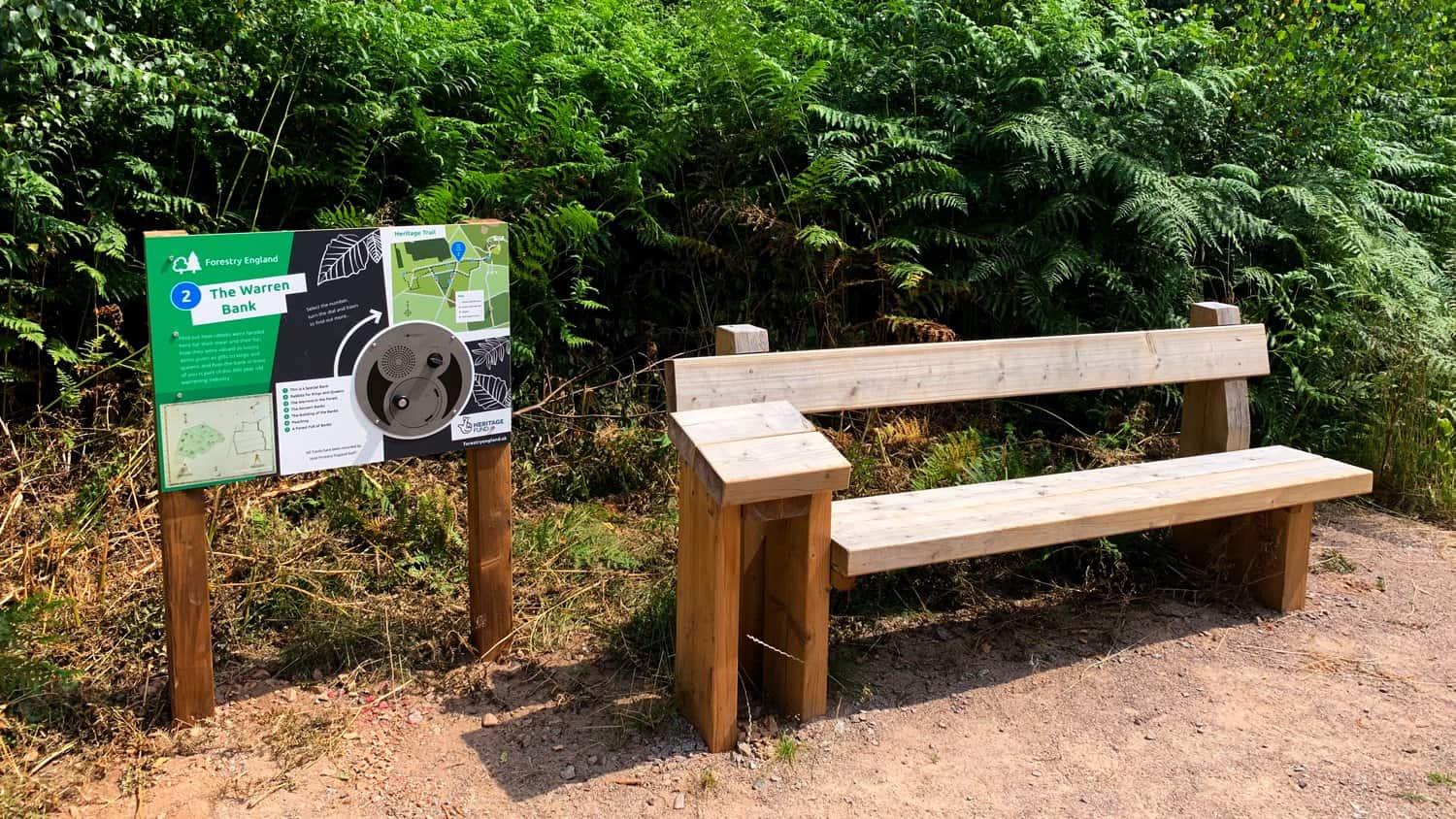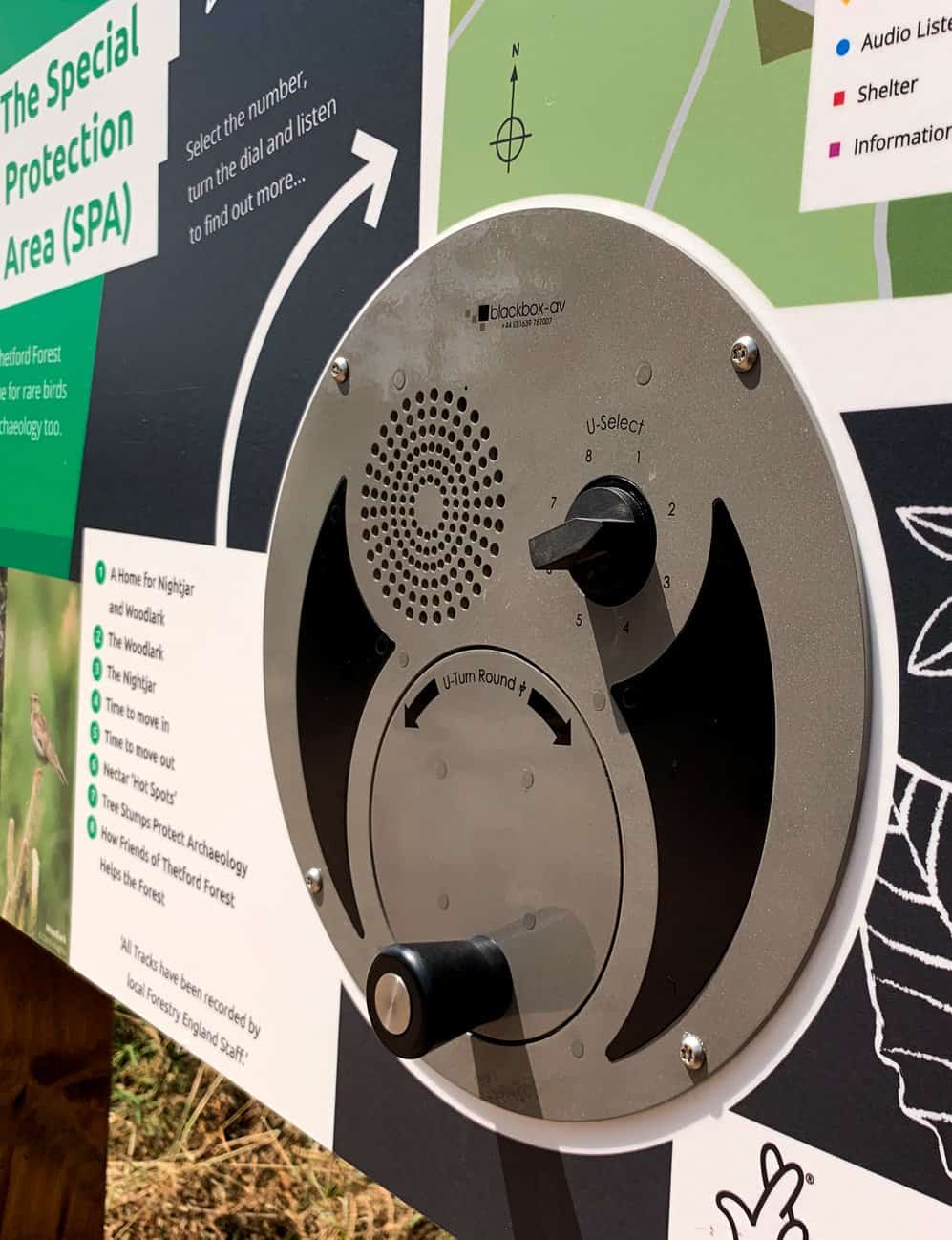 The audio points merge our U-Turn round self powered soundstore with a signage panel, depicting what content is available on each of the 8 possible tracks.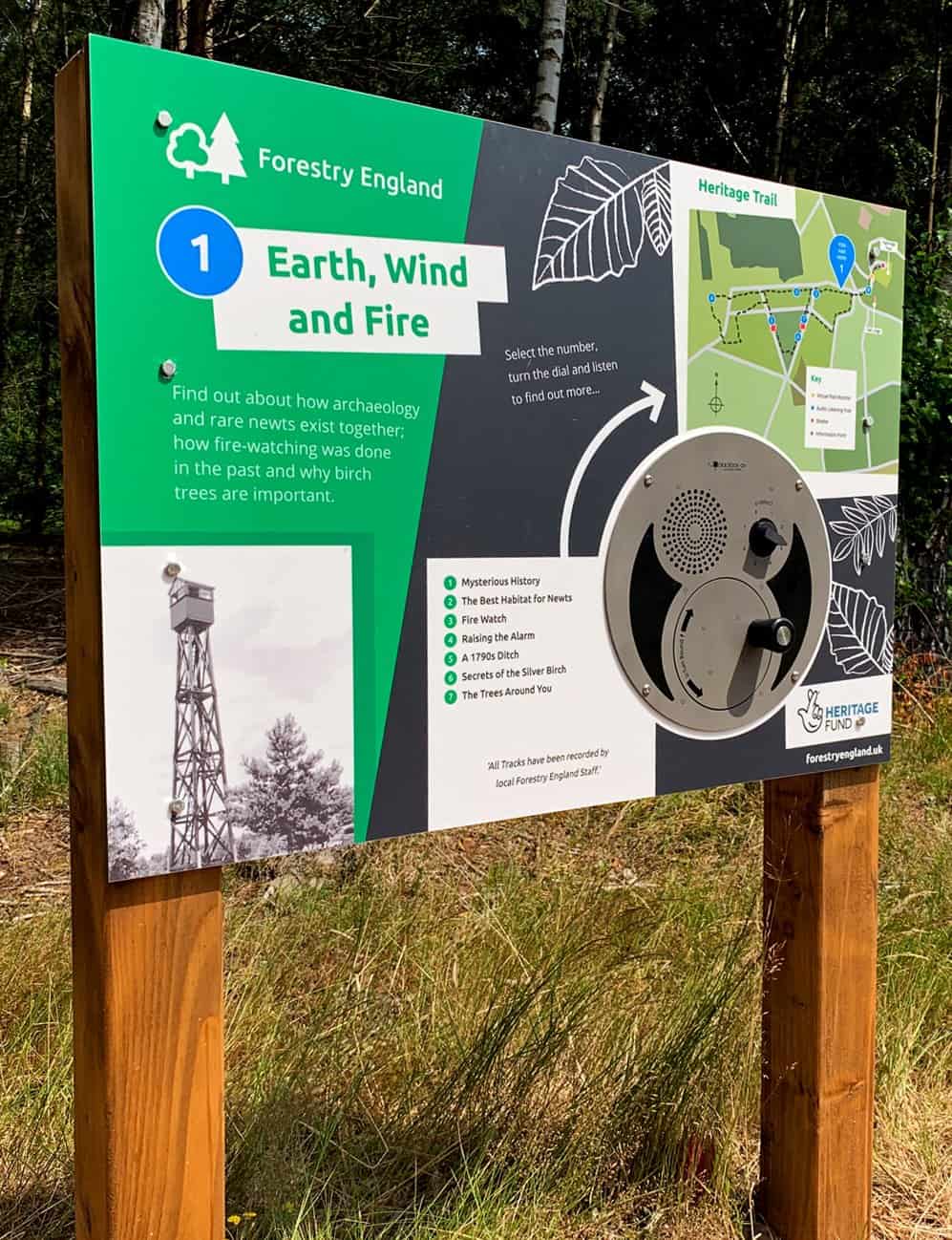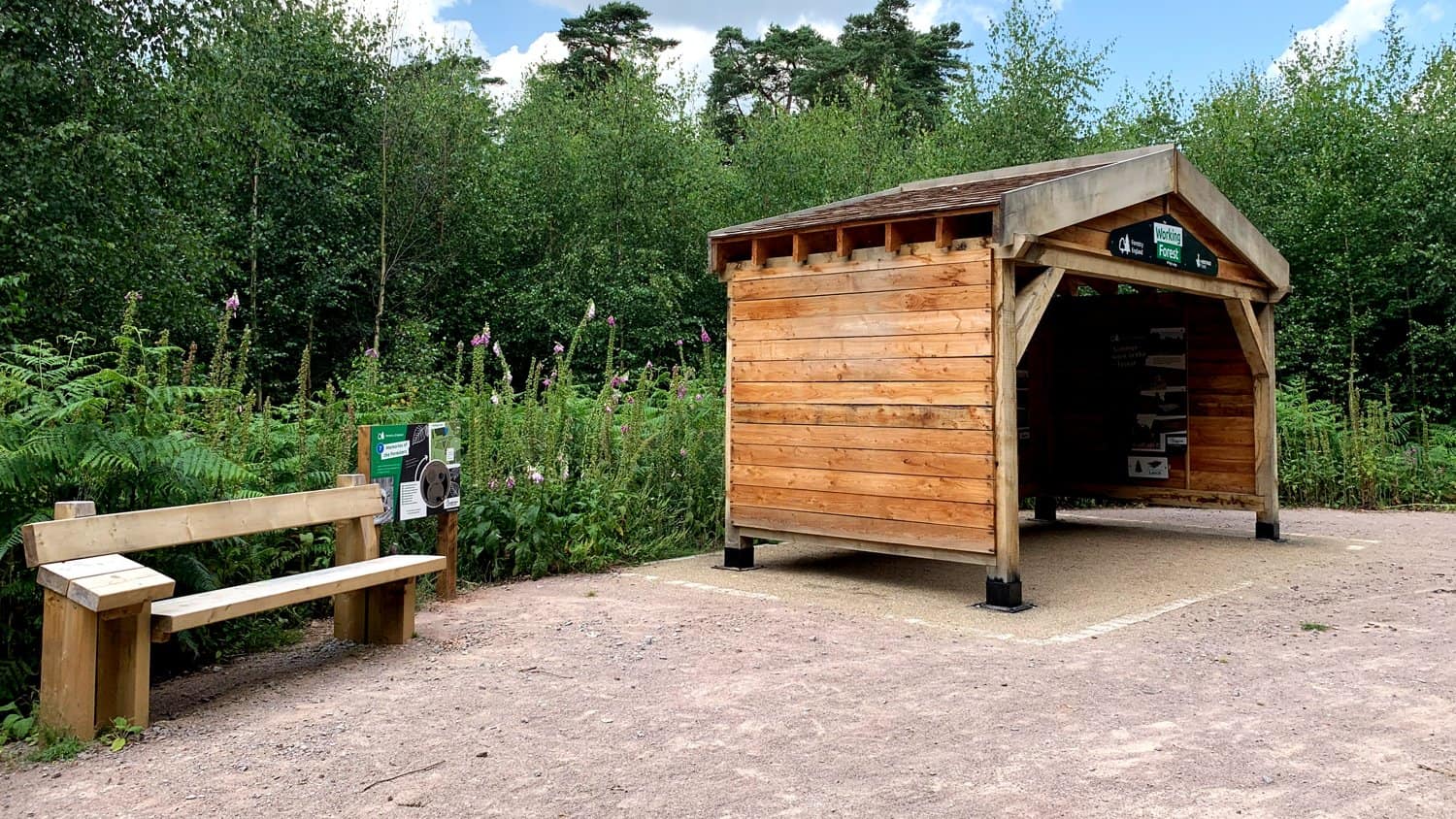 Using the same simplified style of the Hotspot Map, we developed a trail map which is present on each of the audio points. This shows visitors where they currently are and where to go next.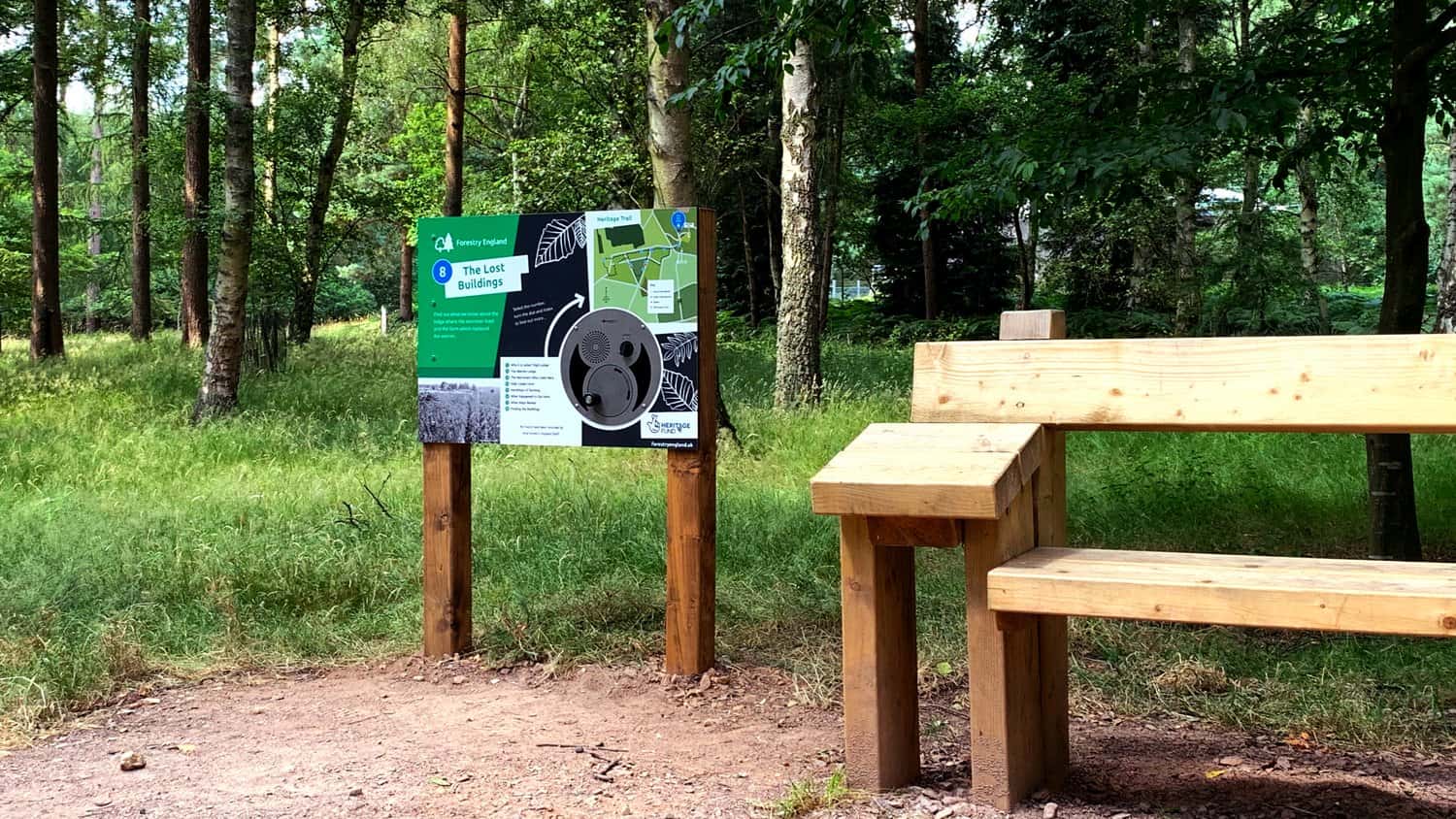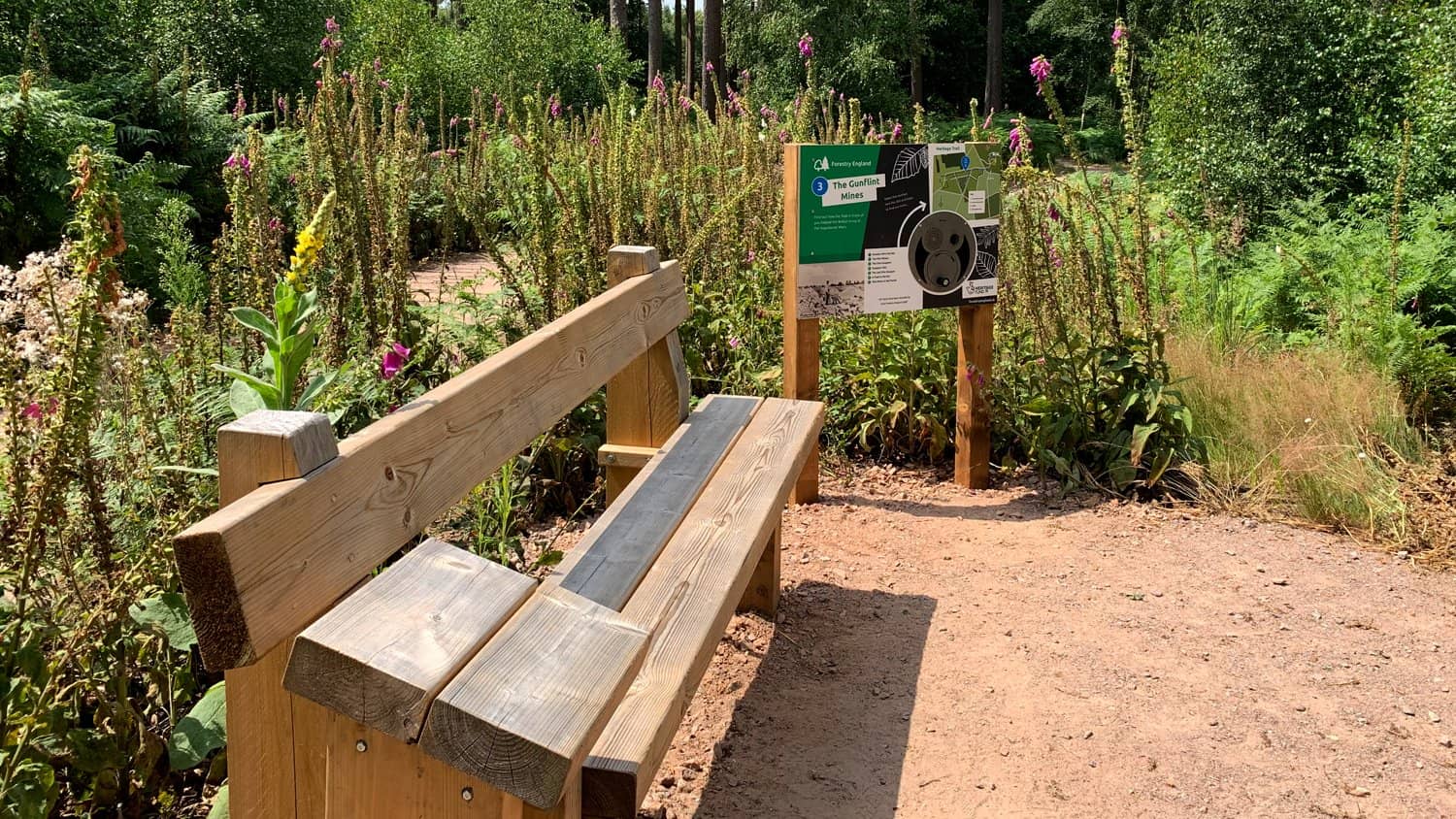 Following the Forestry England branding guidelines we developed a graphics template that was utilised for each panel.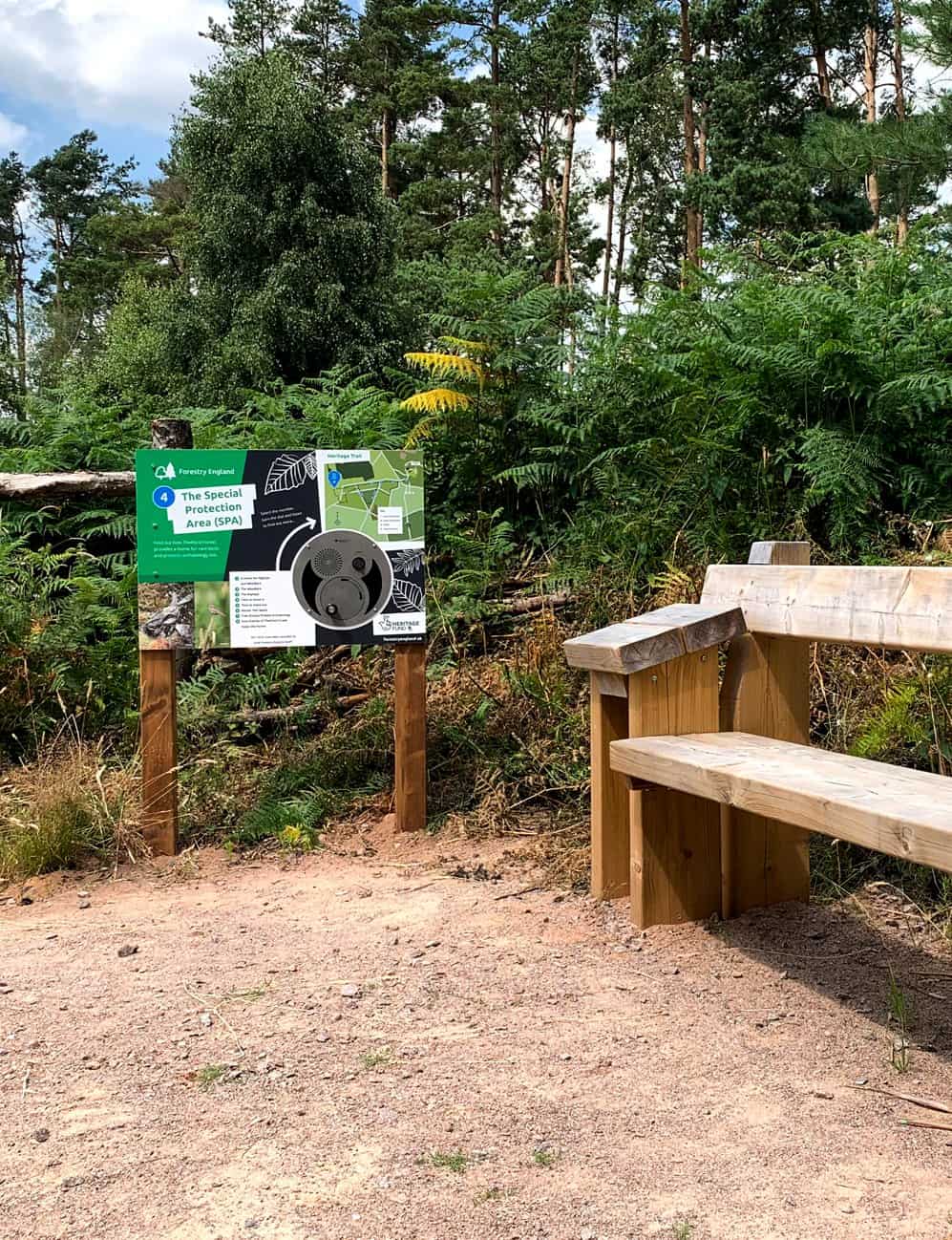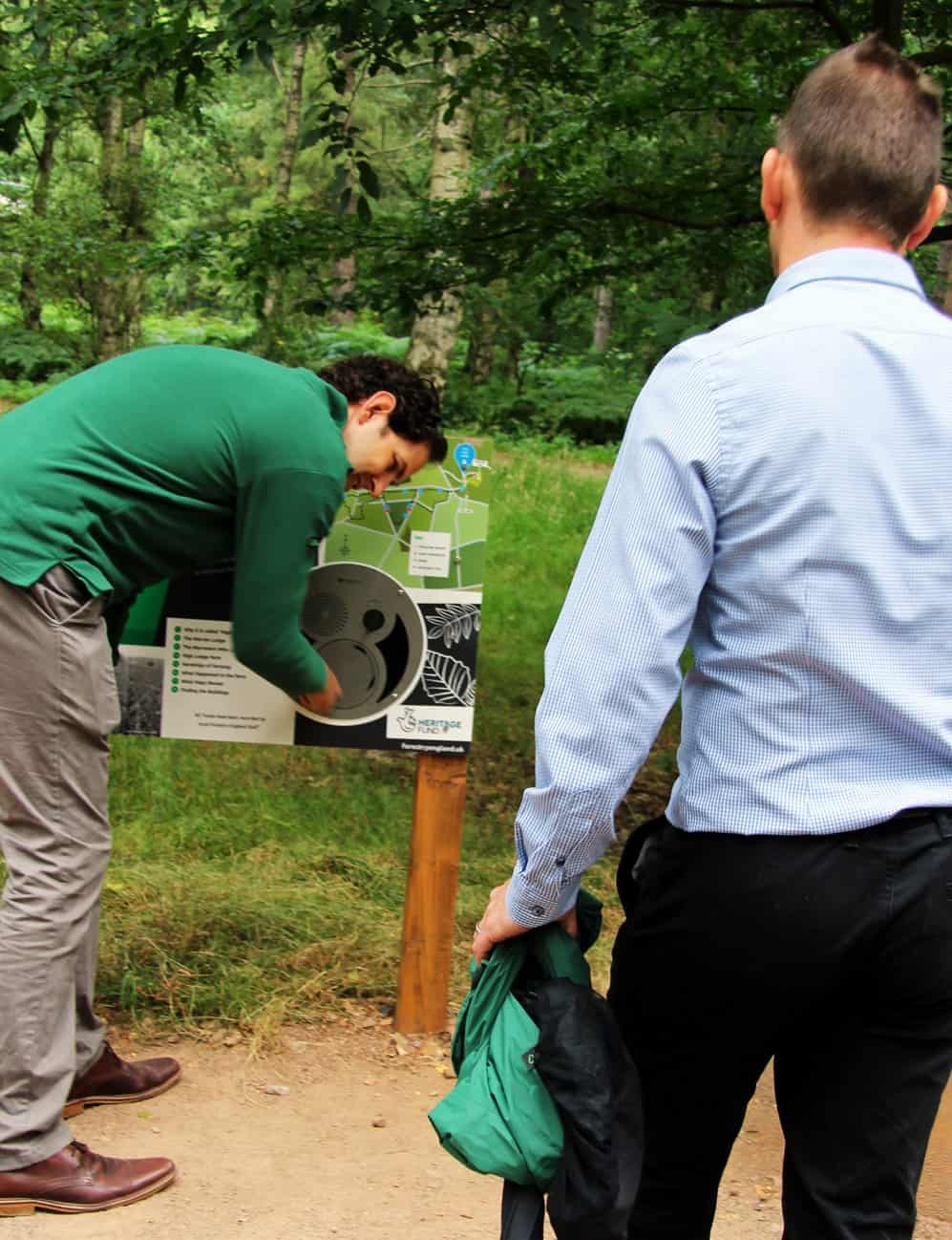 With the addition of wind-up activated audio, the trail offers a more engaging experience to visitors of the heritage trail, sharing information about the surrounding area as well as helping to identify local birds thanks to sample birdsong.
The trail is proving very popular with visitors and adds another impressive feature to High Lodge and Thetford Forest.
Related / Recent Projects

Did you know we sell our extensive range of off-the-shelf audio visual products on our online store?
visit shop