Interpretive Insights
Here we share some of the insight we've gained over 20 years in the industry...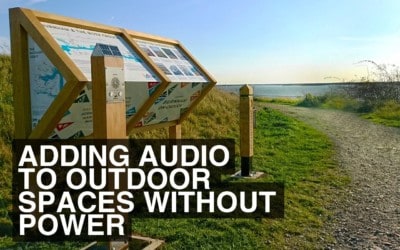 Are you wondering how you can best add audio to an outdoor space? The very first thing you've probably found you need to consider is exactly what will power the device you end up using? Some products may need power cables (which is usually a big hassle in an...

Did you know we sell our extensive range of off-the-shelf audio visual products on our online store?
visit shop