September Newsletter – Indoor & Outdoor AV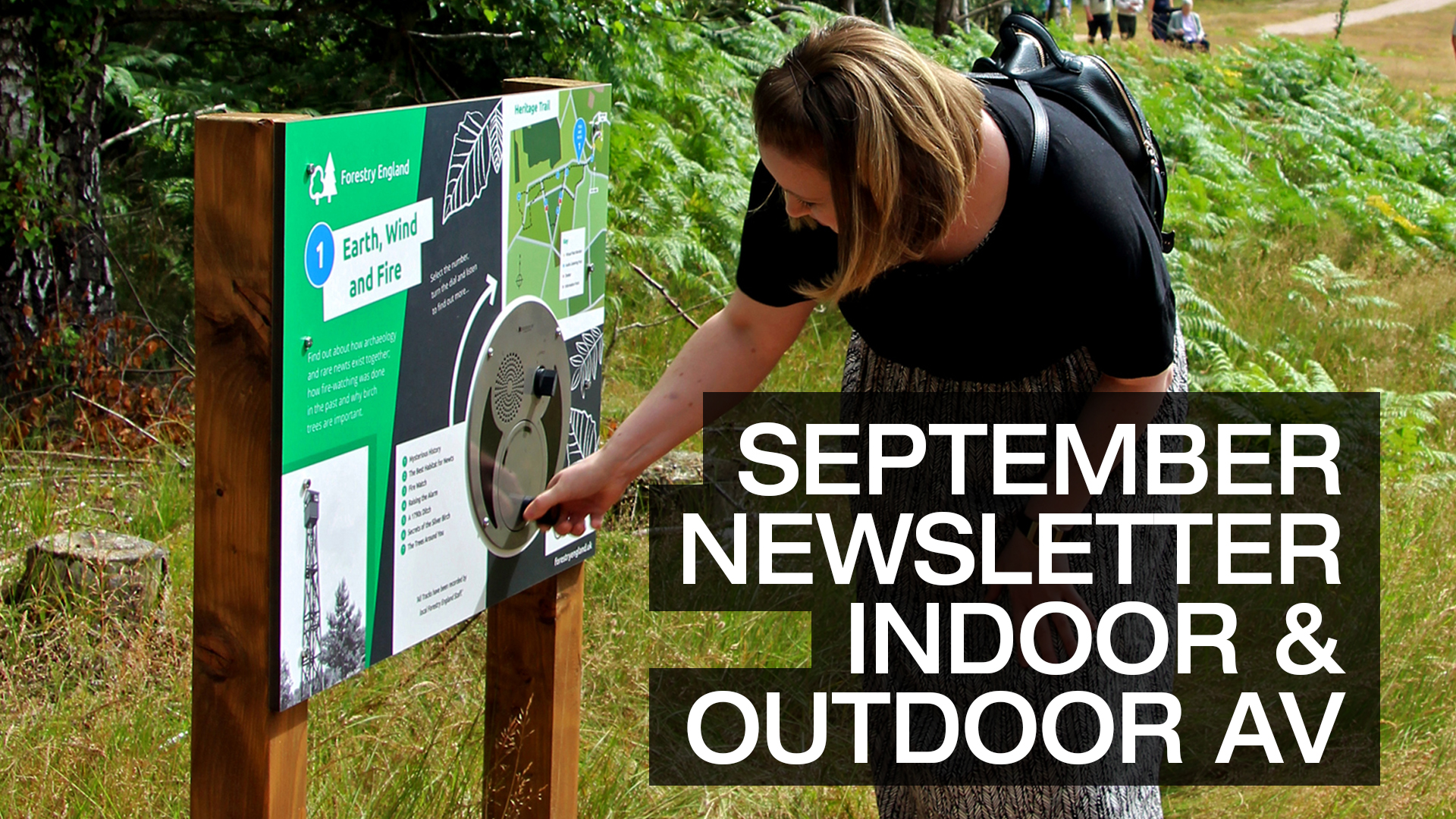 We like talking about our work almost as much as we enjoy doing it! With that in mind here's a handful of our most recent projects that we're very proud to have been a part of.
High Lodge Heritage Trail
We were commissioned by High Lodge to deliver a new Heritage Trail thanks to support from the Heritage Lottery Fund. The objective – to provide historical context of the area to visitors, and depict how the landscape has changed over the last 4,000 years.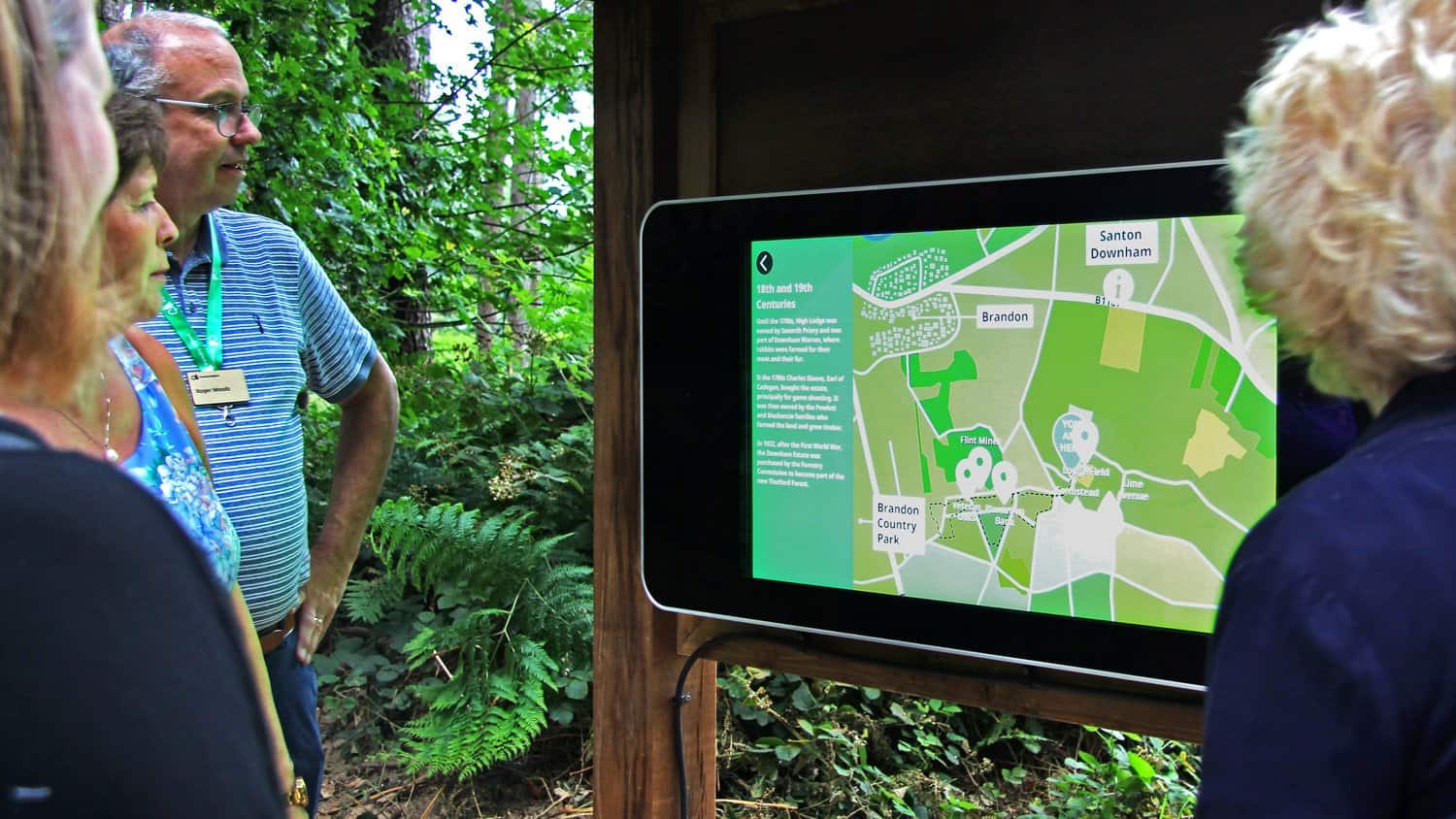 The trail kicks off with a 43″ outdoor touchscreen built into a traditional apex shelter. Using our 'Hotspot' software the screen displays interactive maps which show how the area has been utilised throughout the years.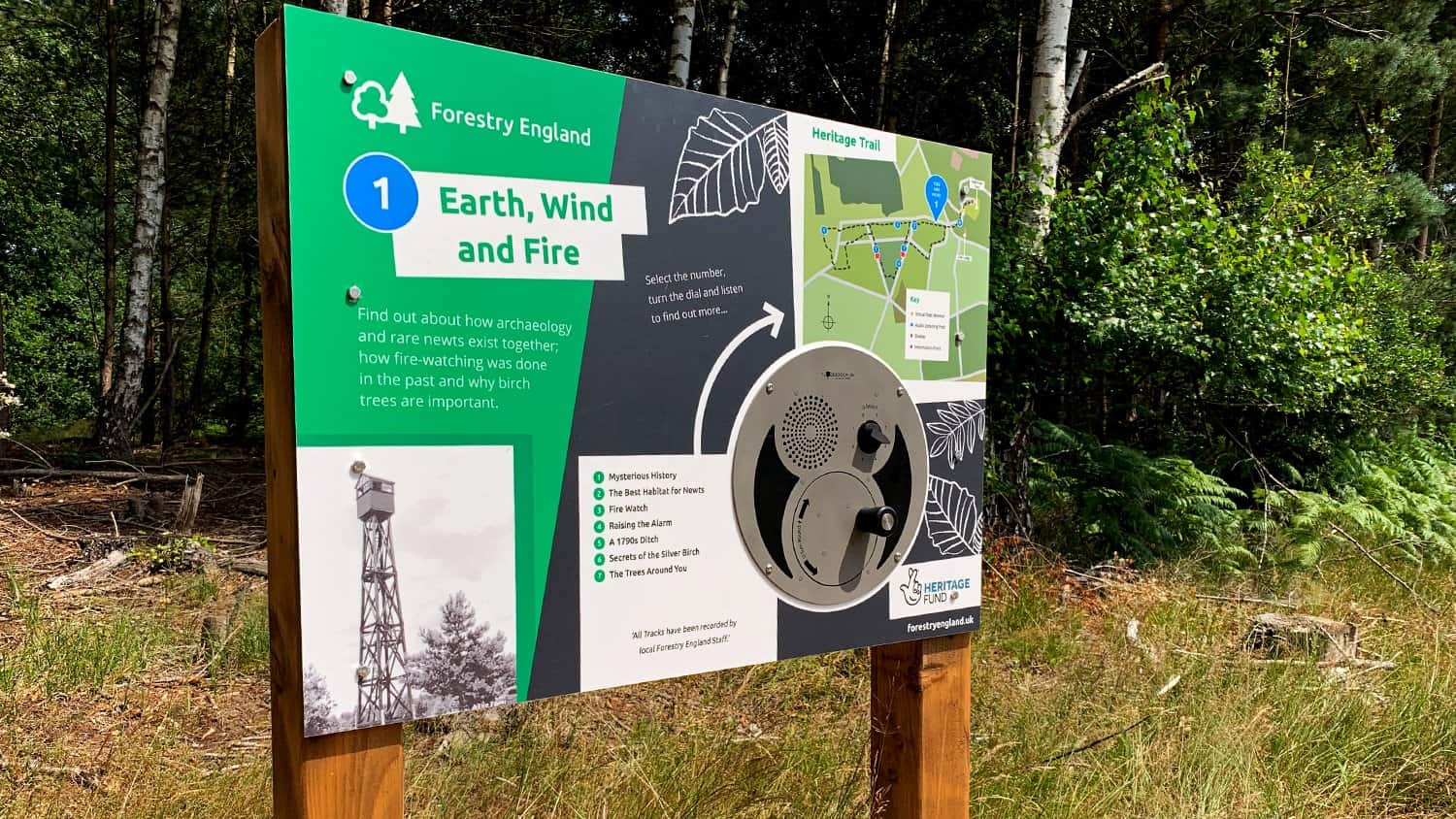 Once on the trail visitors will encounter 8 different audio points. Signage is used which incorporates wayfinding with our U-Turn Round providing up to 8 different snippets of information at each stop.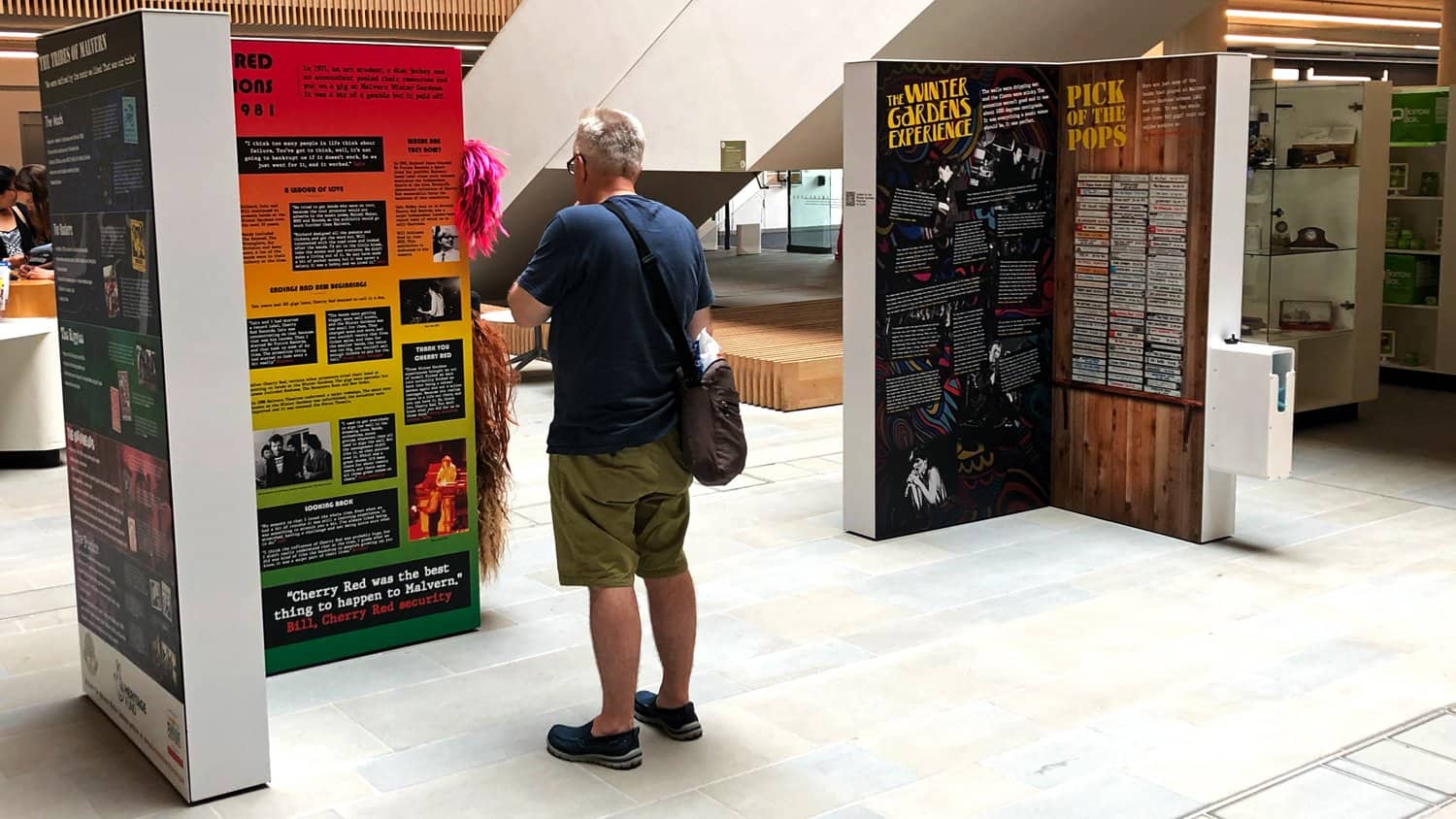 The 'Rock Around the Hills' project was created to commemorate the venue Malvern Winter Gardens which from the 60's to 1990 welcomed an incredible list of bands to the stage, including The Damned, Black Sabbath, Joy Division, ACDC, The Stranglers, Hawkwind, Ozzy Osbourne, the Undertones and even Pink Floyd to name just a few.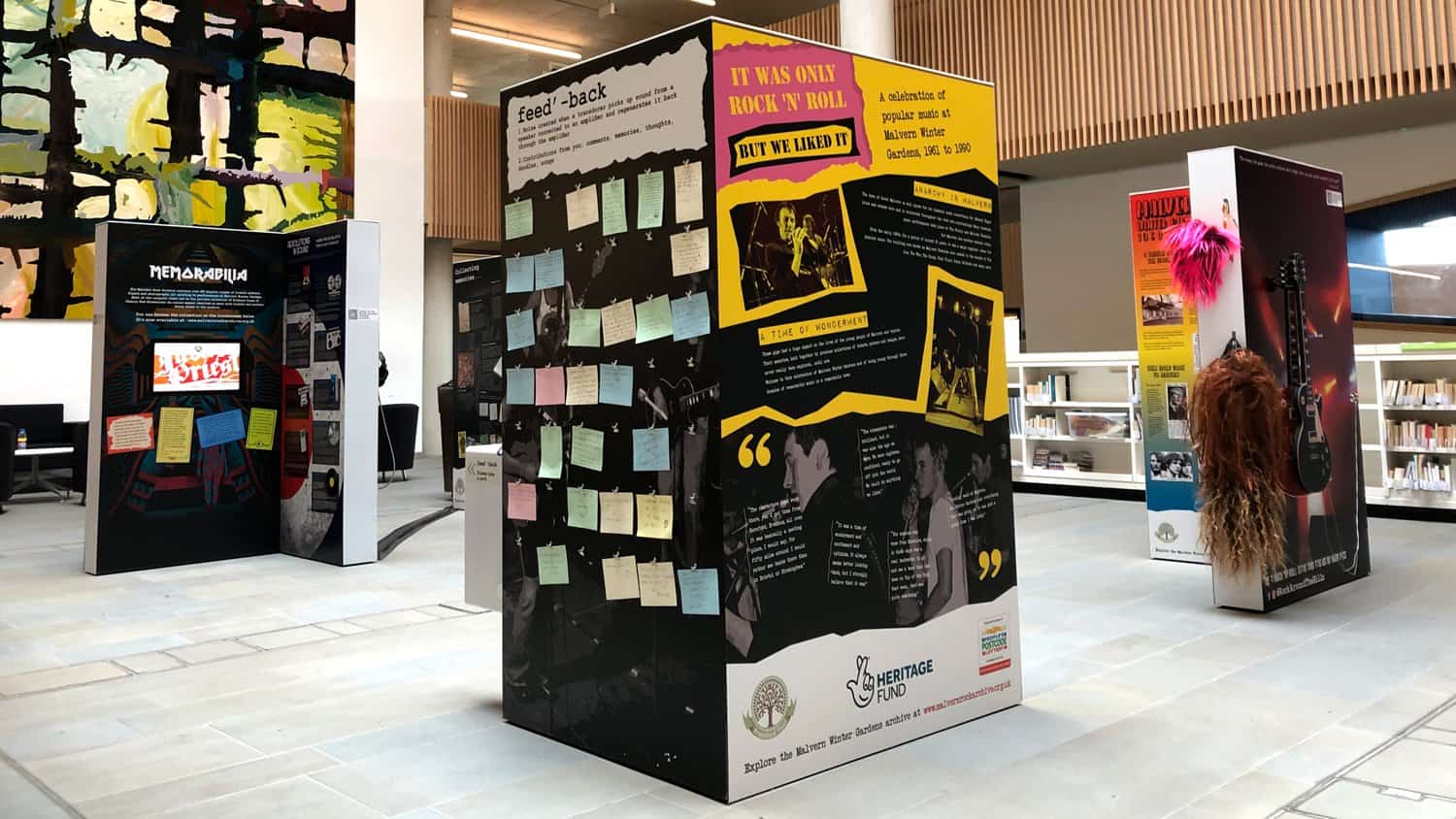 This amazing era of musical history has gone relatively forgotten in recent years, something the RATH project hoped to fix. We were commissioned to design, manufacture and install a pop-up exhibition that would share this story in two locations over 3 months. Blending physical with AV interactives, the exhibition proved to be a huge success.
WO=MEN Gender Equality Exhibition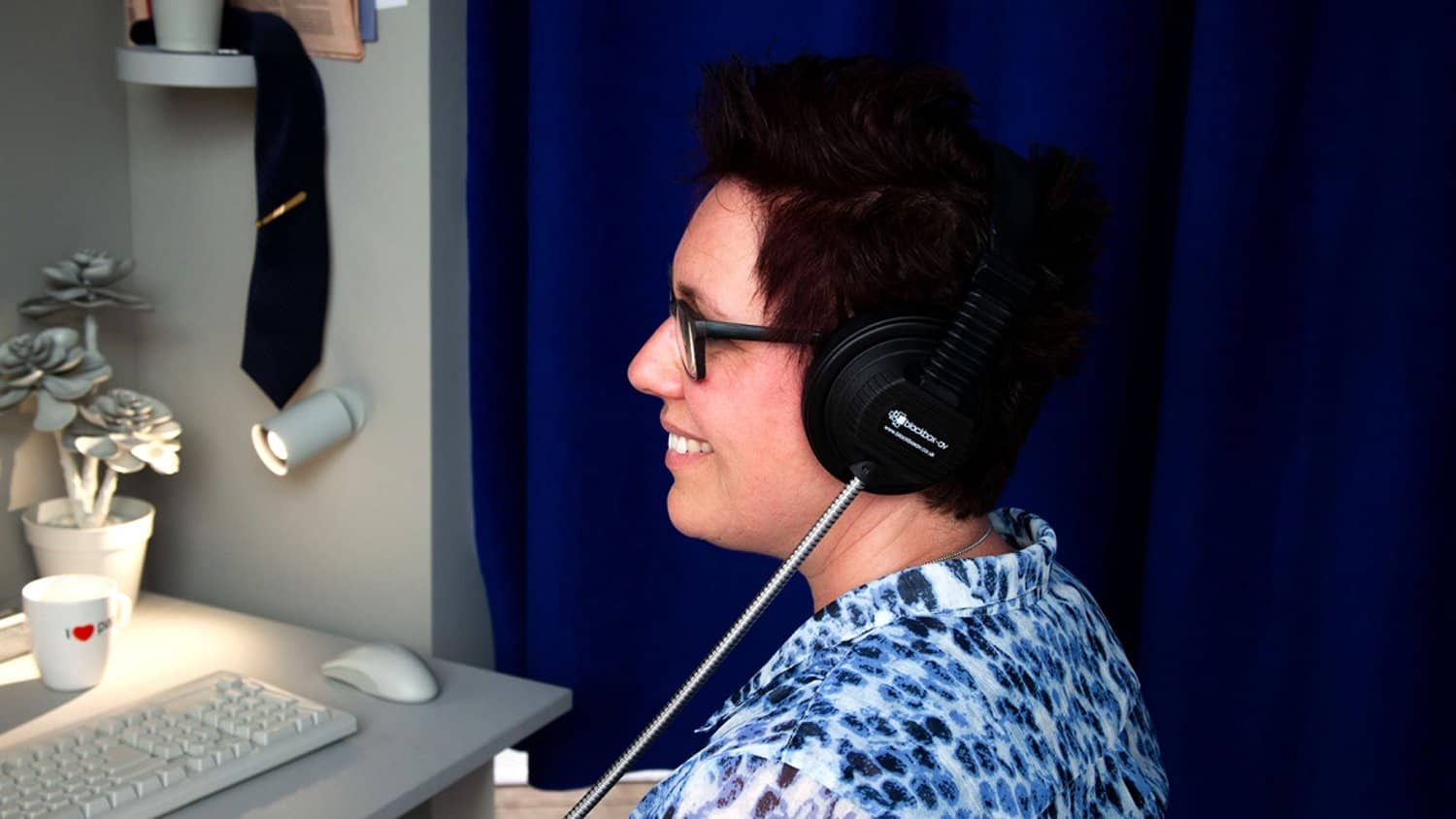 You can see our MKII Armoured Cable Headphones used to great effect in an exhibition designed by the WO=MEN organisation in the Netherlands. The project allows visitors to hear personal stories regarding gender inequality within the workplace as told by men and women.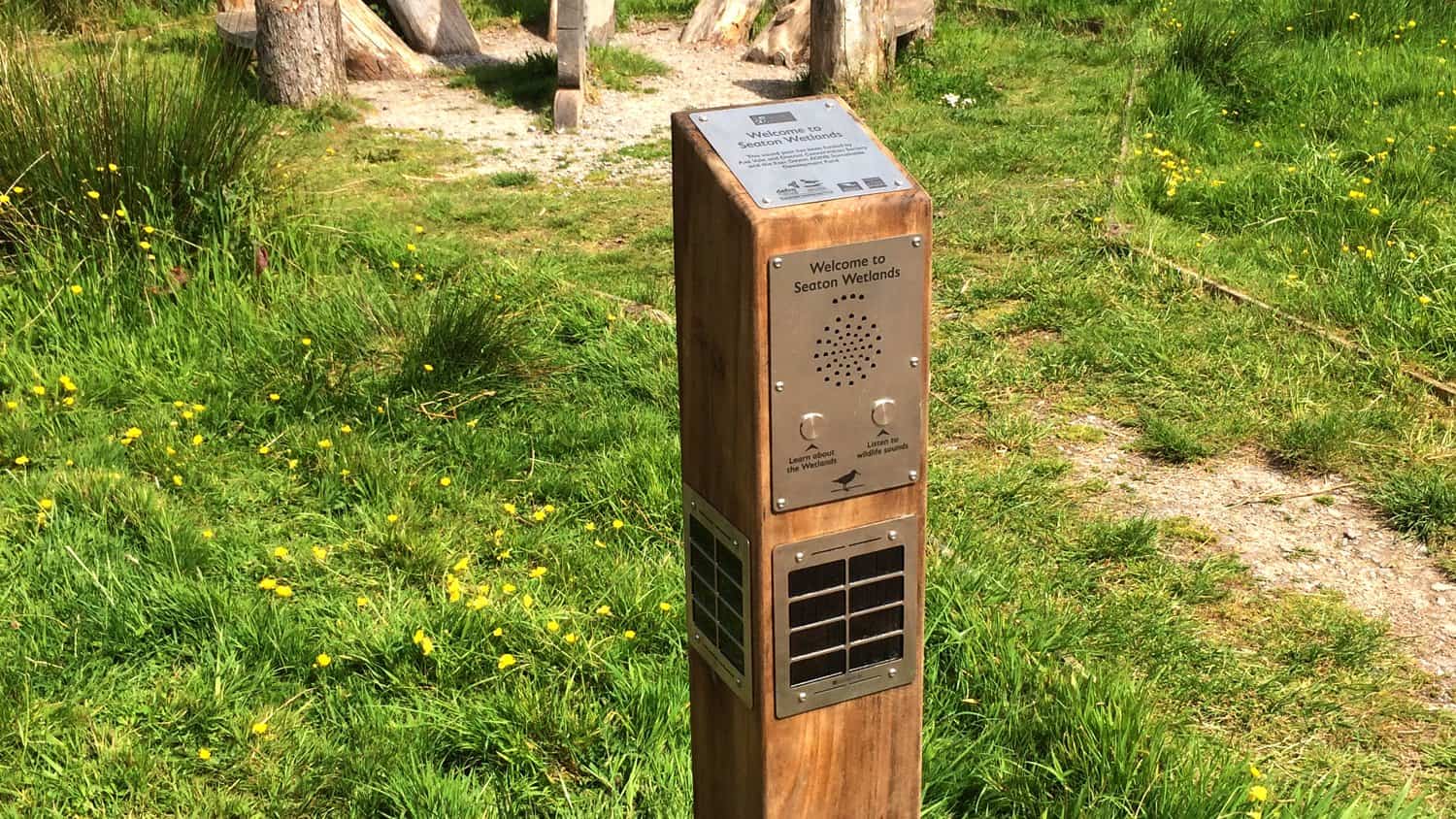 In a bid to provide insight of the Wetlands to visitors, we were commissioned by East Devon District Council to supply two of our Wooden Solar Audio Posts. The Solar Posts provide listeners a greater insight to Seaton Wetlands and its wildlife in a more interactive and engaging way when compared to traditional signage.
Ford Transit Factory, a space arts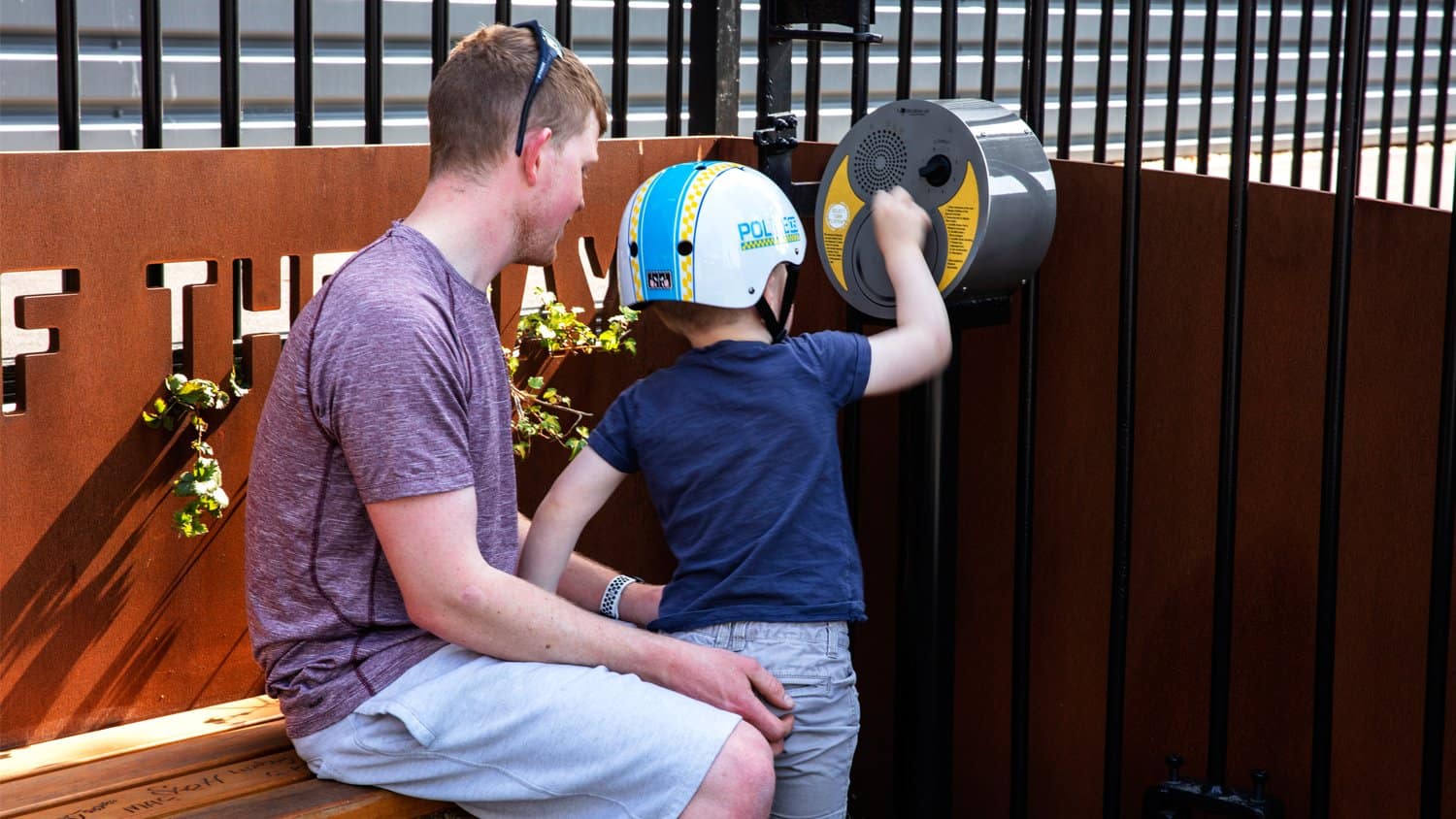 The Ford Transit Factory in Southampton was shut in 2013 after 40 years of operation. Now home to a vast new industrial and logistics centre part of the site was set aside for a functional public art installation.
Two of our U-Turn Rounds were installed within this space, offering audio created during the TRANSITions project which took place when the factory closed.