The Best Armour Cabled Headphones
We at Blackbox believe that our Armour Cabled Headphones are the best on the market, but what makes them so different and so exceptional for public use?
We developed our original Double Cup headphones for a contract with Virgin Megastores and Our Price in the early 90's. With almost 20 years of selling commercial-ready headphones we have established designs that make them as robust and durable as they can be.
We offer 3 flagship headphones / handsets within the armoured cable range:
Heavy Duty Handset
MKII Double Cup
Single Cup Headphones 
National Museums Scotland, 'Rip-it-Up'
MKII Armoured Cable Headphones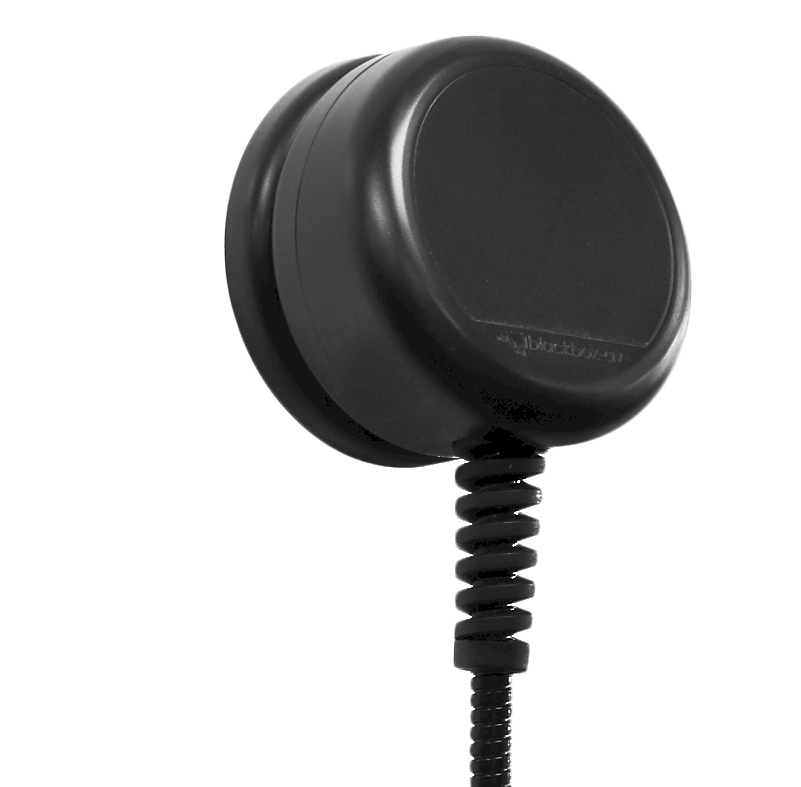 1. Heavy Duty Handset
These reliable, vandal resistant single cup armour cable headphones are suitable for any application within the public domain and are our most rugged and durable handset to date, making them a perfect, lightweight alternative to traditional aluminium and plastic handsets.
The included magnetic hanger allows for safe and stylish storage when not in use whilst the heavy duty strain relief and high-grade impact-resistant plastic ensures longevity. This handset also boasts options such as black/silver armoured cable, branding labels and a desk mounted version.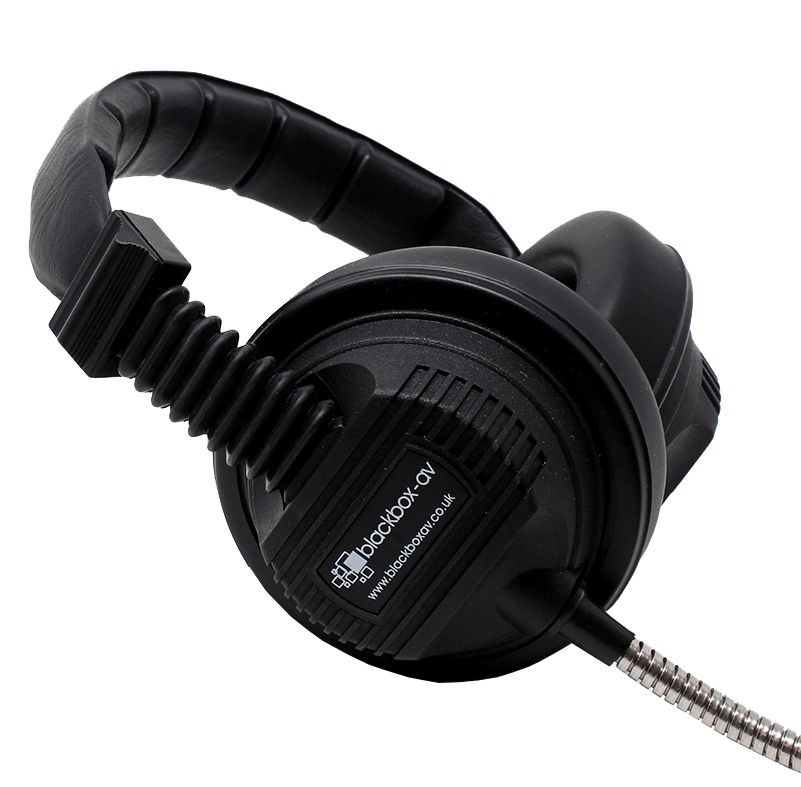 2. MKII Double Cup
Our Double Cup/MKII Headphones are a more traditional option but are also incredibly reliable and vandal resistant. As with all our armoured cable headphones they offer great sound quality but also increased durability due to the inclusion of our unique 90° swivel knuckle, which provides a more robust anchor point between cable and headphones. These headphones also boast an increased impedance of 100 Ohms. 
They are supplied with a 3.5mm jack and a simple robust hanger of modern design for easy storage. There's also a more cost effective MKI version available.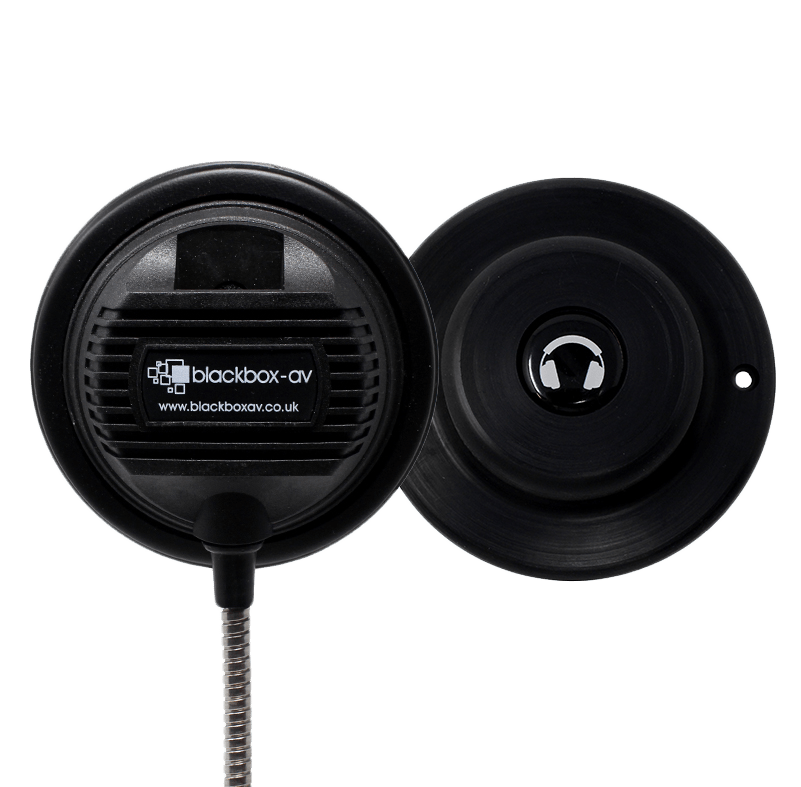 3. Single Cup Armour Cable Headphones
This is the most cost effective option in our flagship range. Although lower spec than the Heavy Duty Handset these are still a reliable and vandal resistant alternative.
Lightweight and effective the included magnetic hanger allows for safe and stylish storage when not in use.

So what makes them so unique?
Not only do our headphones produce excellent sound quality but there are a number of other elements that make them unique…
The 1.2m armoured conduit protects the standard audio cable within. This avoids fractures and tearing of the cable guaranteeing a far greater lifespan over non-commercial headphones.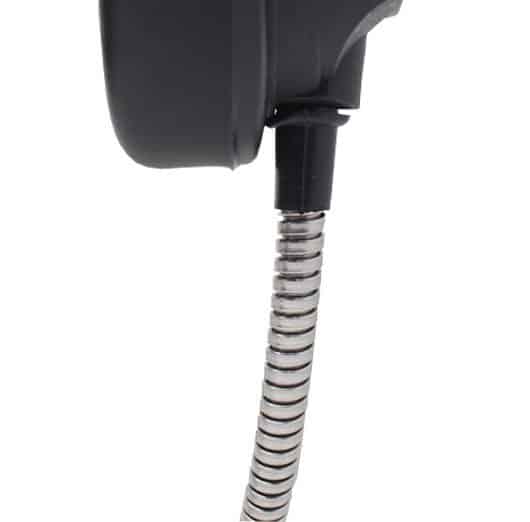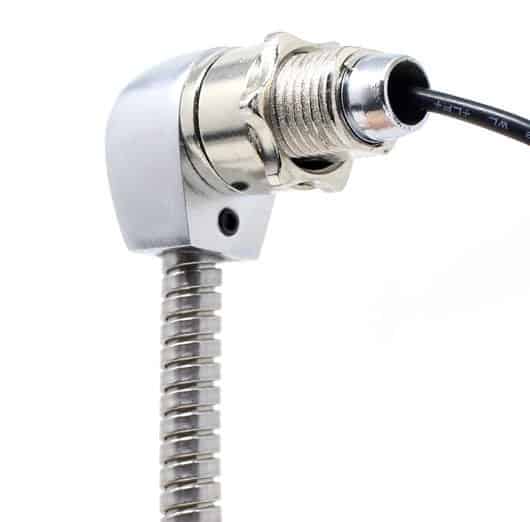 90° Swivel Knuckle
We also secure the end of the cable in a special way with a 90° swivel knuckle –  which operates as a strengthened anchor point through a wall or surface. Many companies use glands which allow the cable to pass straight through a material but they do not allow the cable to hang naturally, putting strain on the cable and the fitting.
The knuckle also limits cable movement to 45° preventing it from being twisted which can quickly cause damage to the inner cable.
AutoPlay Functionality
Each of these headphones have an AutoPlay version available. When coupled with a compatible device (such as our SoundClip range of players) the unique hangers supplied with each device can operate as a trigger.
This means when the handset or headphone is lifted off the hanger content will begin to play, when returned to the hanger content will stop.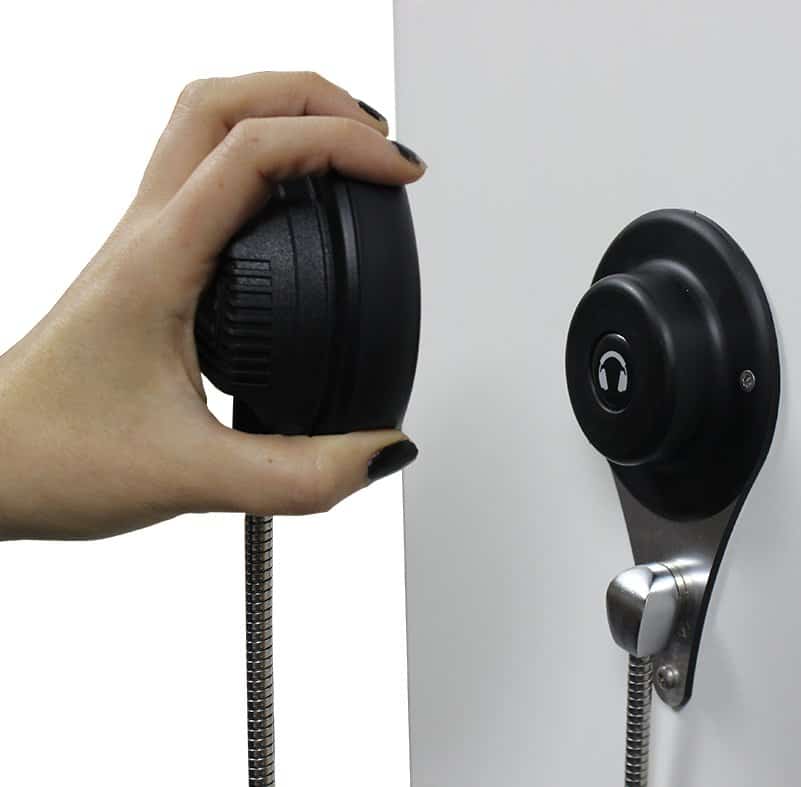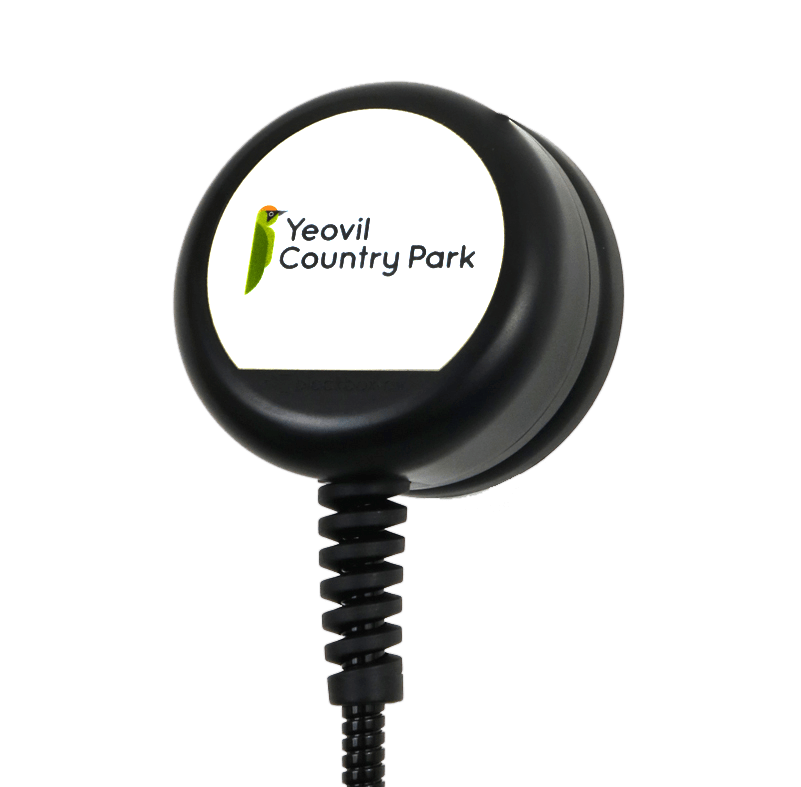 HDH Branding
The Heavy Duty Handset supports custom branding labels. 
These full colour labels can be attached to the rear of the device and allow you to add a logo / directions or just a splash of colour to your headset.
HDH Desk Mounted
This version of the Heavy Duty Handset is designed with a simple yet effective weighted cable retraction system. This automatically pulls the cable through a desktop and out of the way when not in use. This is ideal for avoiding trip hazards and untidy wiring.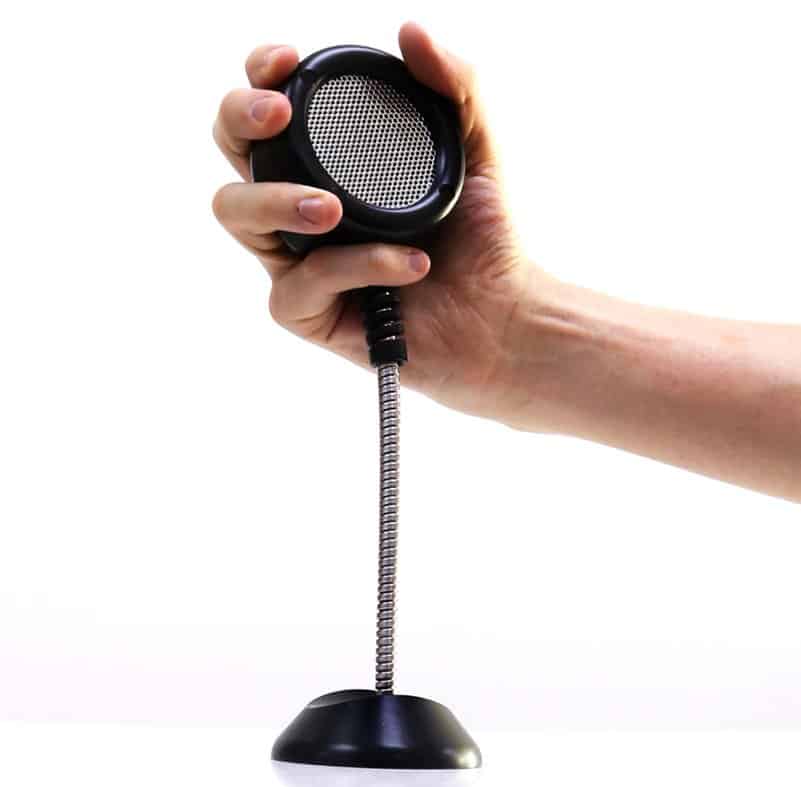 Have any questions? Get in touch!