October Newsletter – What We've Been Up To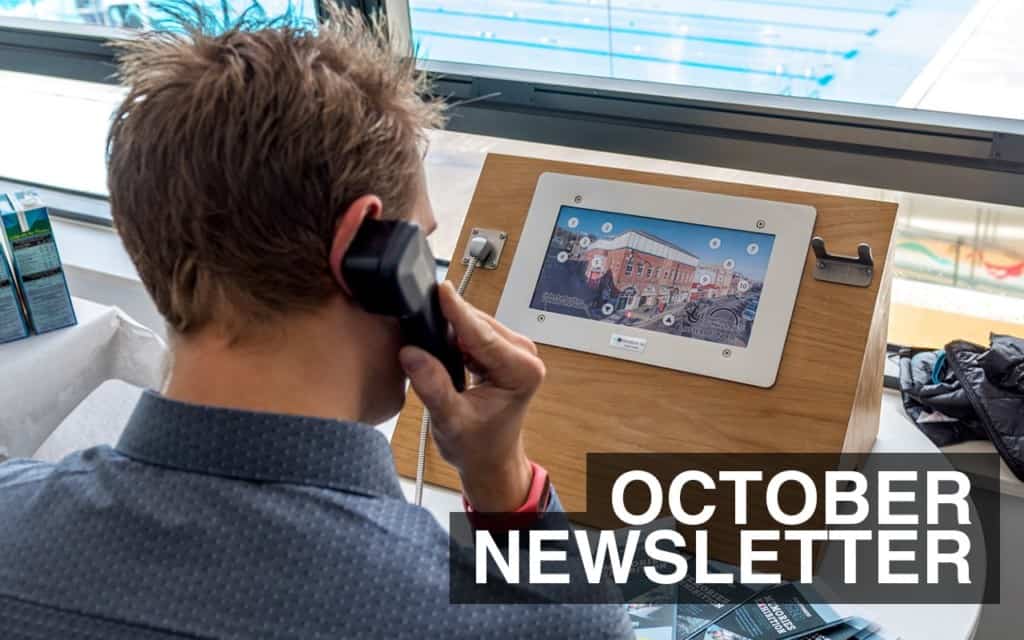 Welcome to our October newsletter! We are well and truly into Autumn which means only one thing…Christmas is coming soon! During October, we've been working on some exciting projects.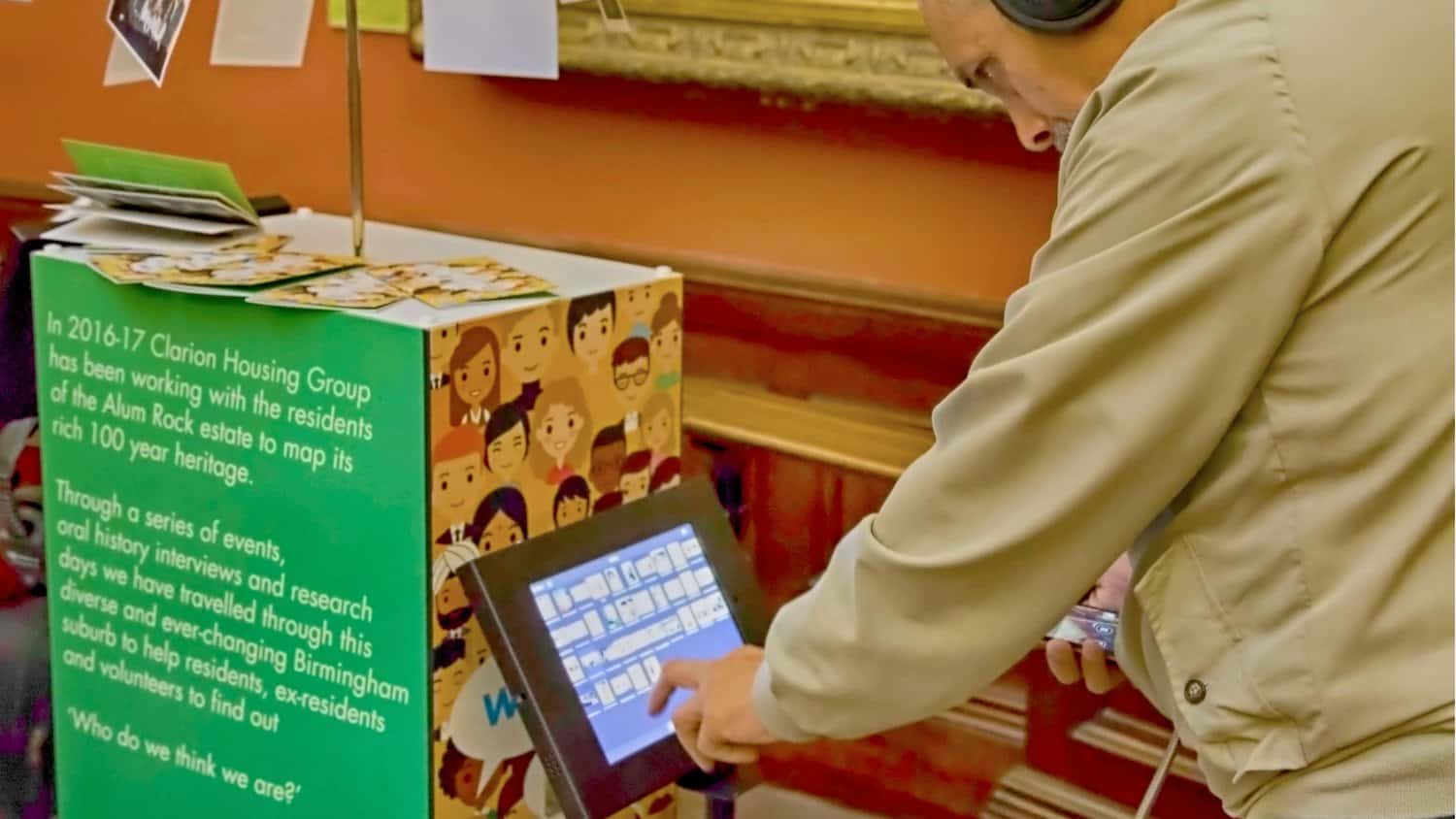 iPad Touring Kiosk – Clarion Housing Group
Our latest bespoke build is now a part of a local heritage project run by Clarion Housing Group. The project, Who Do We Think We Are?, tells the story of the Alum Rock housing estate in Birmingham with over 20 residents aged 11-84 recording their stories in the estate.
We helped Clarion to develop a mobile listening booth which included an iPad running bespoke software along with our Armour Cable Double Cup Headphones for sound. The touring kiosk has allowed for discoveries about the estate to be made and to preserve its heritage for future generations.
22″ All-in-One Touchscreen & Lightbox 2 – St George's Church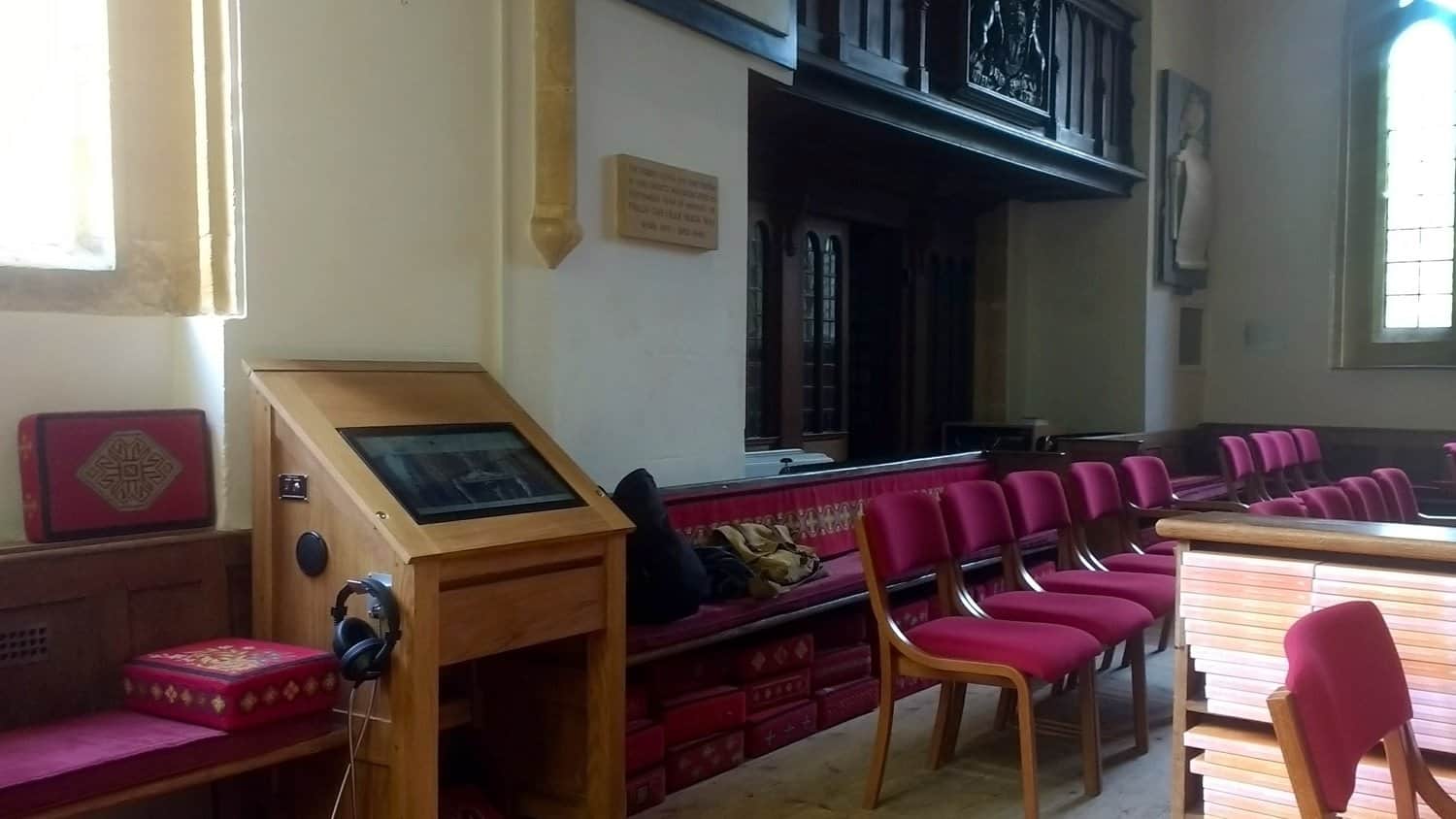 We've recently supplied some of out hardware, software and training to St George's Church in Somerset. After undergoing a refurbishment, the church chose our 22″ All-in-One Touchscreen and Lightbox 2 software to integrate into a pew at the back of the church.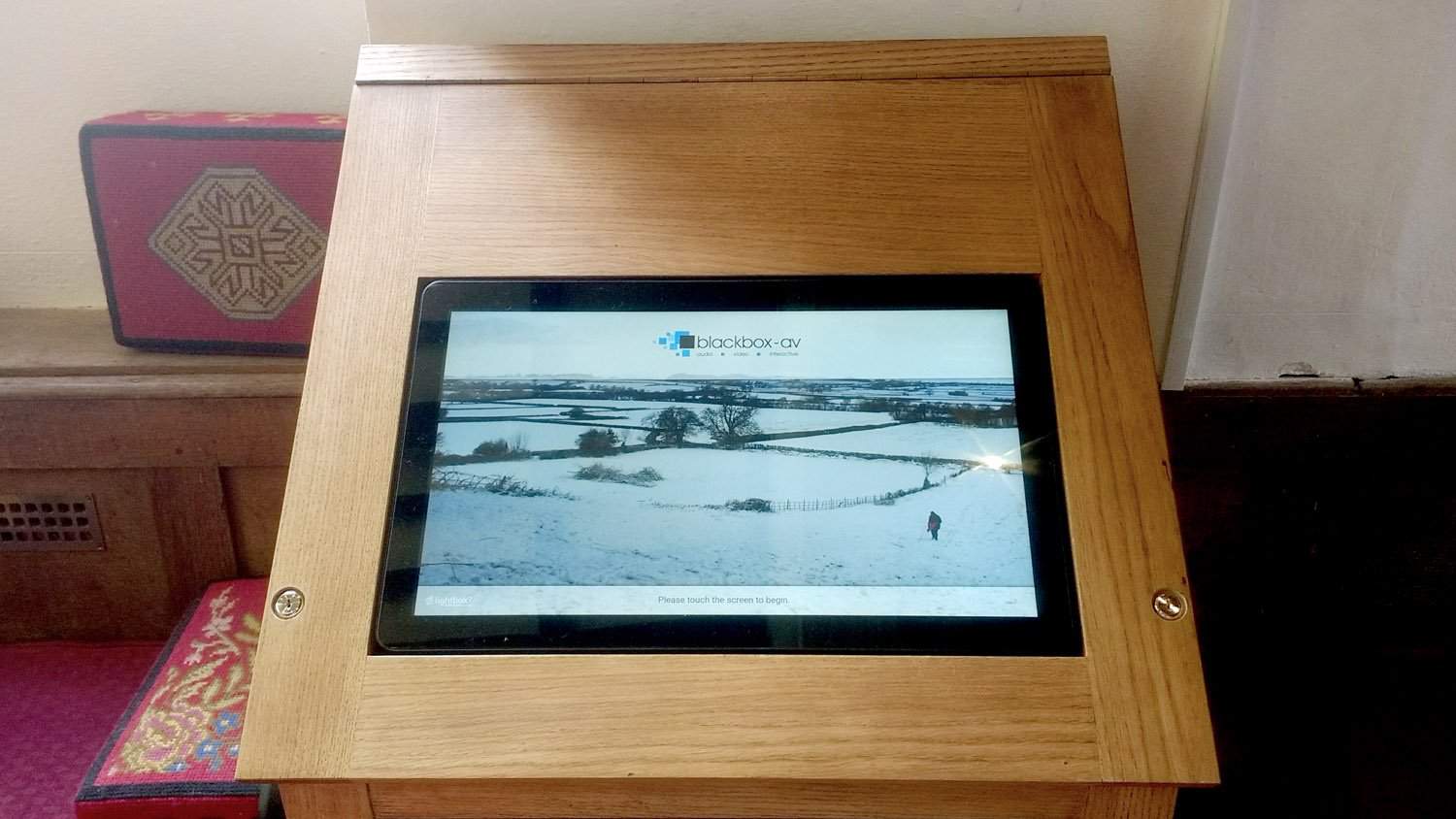 The touchscreen is also supplied with our Double Cup Armour Cable Headphones and we provided a day's training to help them get started. The touchscreen has allowed the visitors to engage more closely with the history of the church and village.
AudioFrame 15 Desktop Unit – Pontypridd YMCA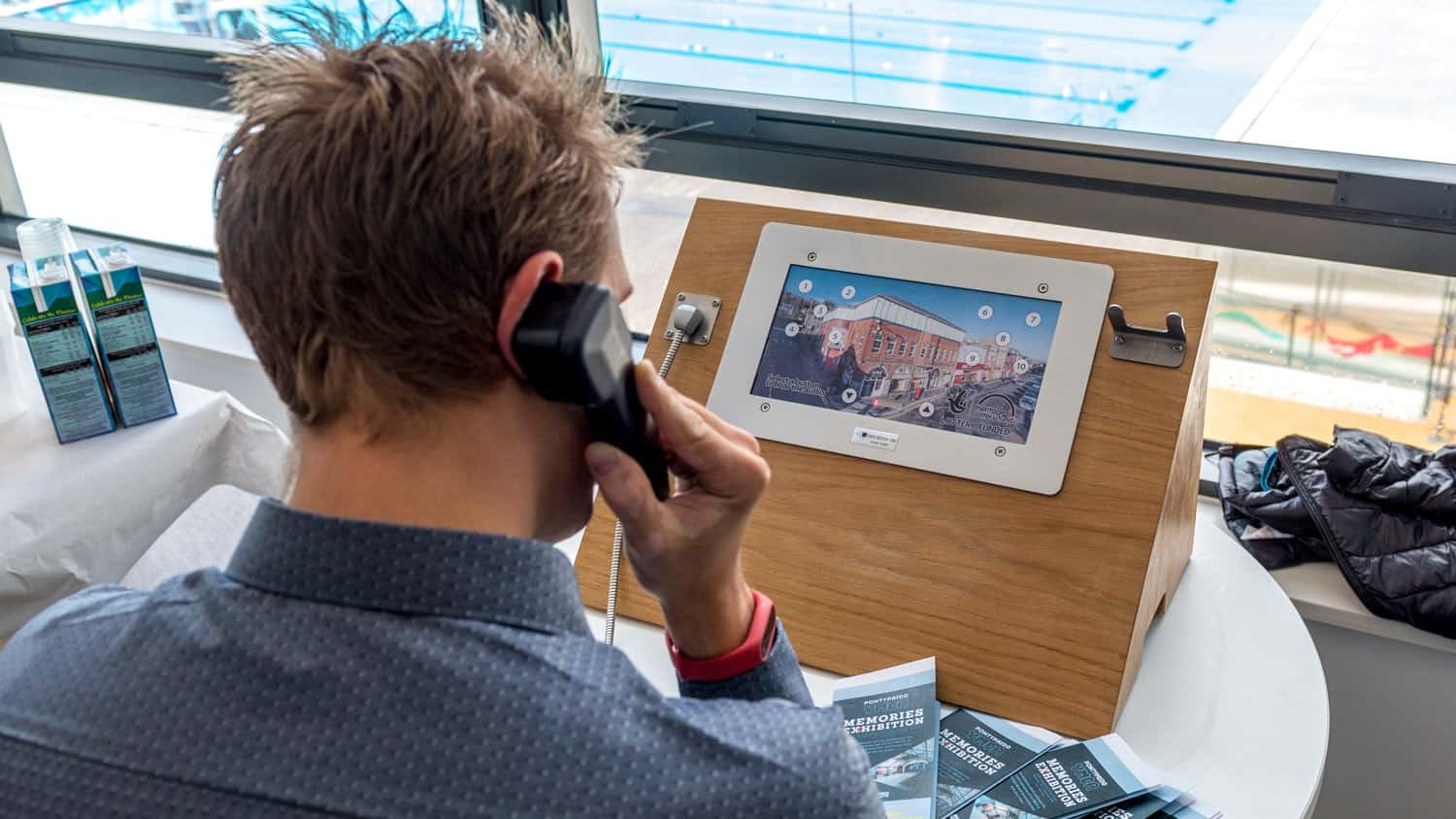 Our AudioFrame 15 has become part of an exhibition organised by Pontypridd YMCA & Artis Community. The YMCA Memories exhibition tells the history of the building in Pontypridd, which is currently undergoing some much needed refurbishment.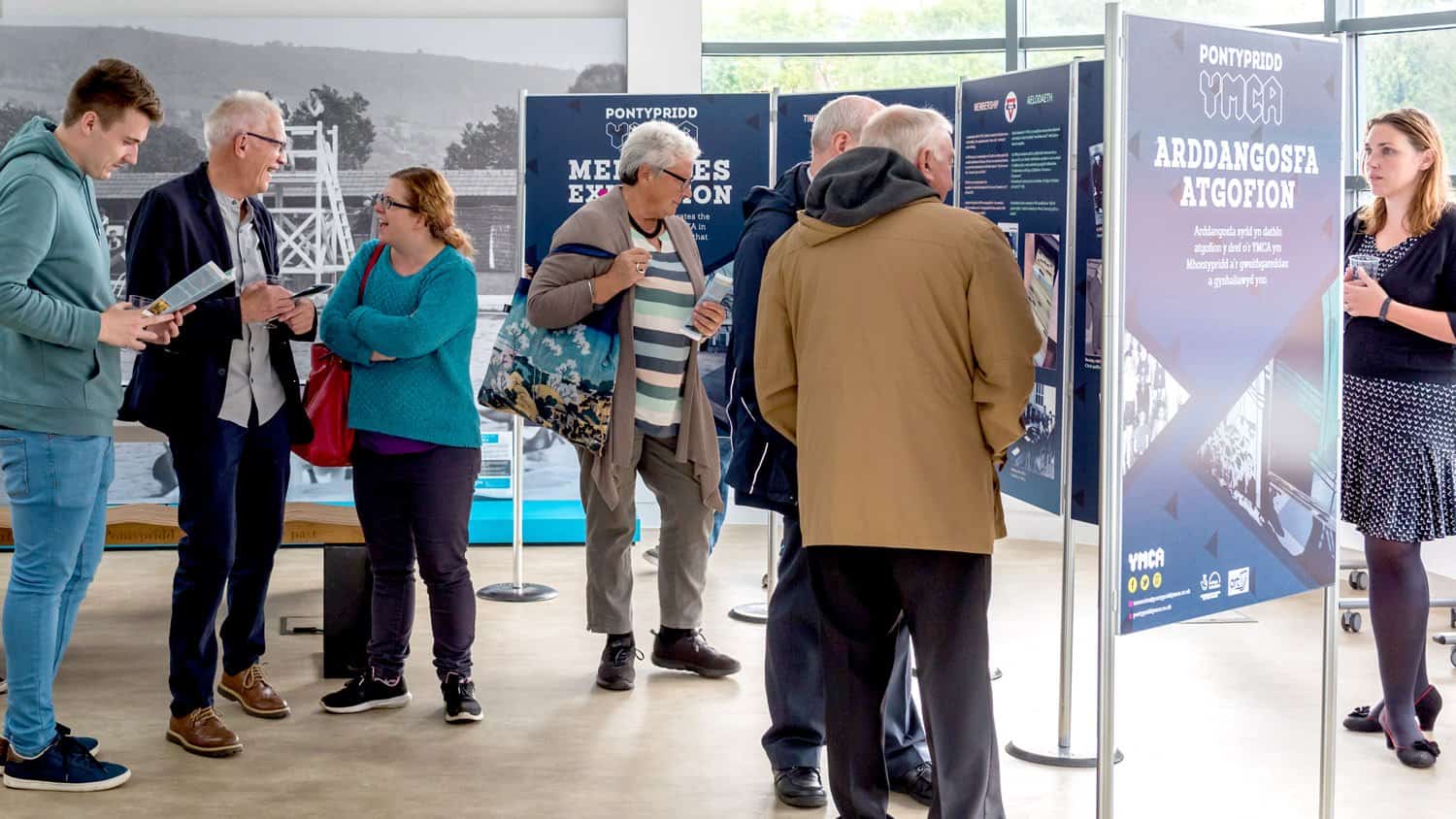 The audio unit plays a series of interviews from the local community sharing their memories of the building before its refurbishment. The exhibition was shown in Lido Ponty, another local building we've provided AV work for previously.
Interested in Creating an Audio Exhibit?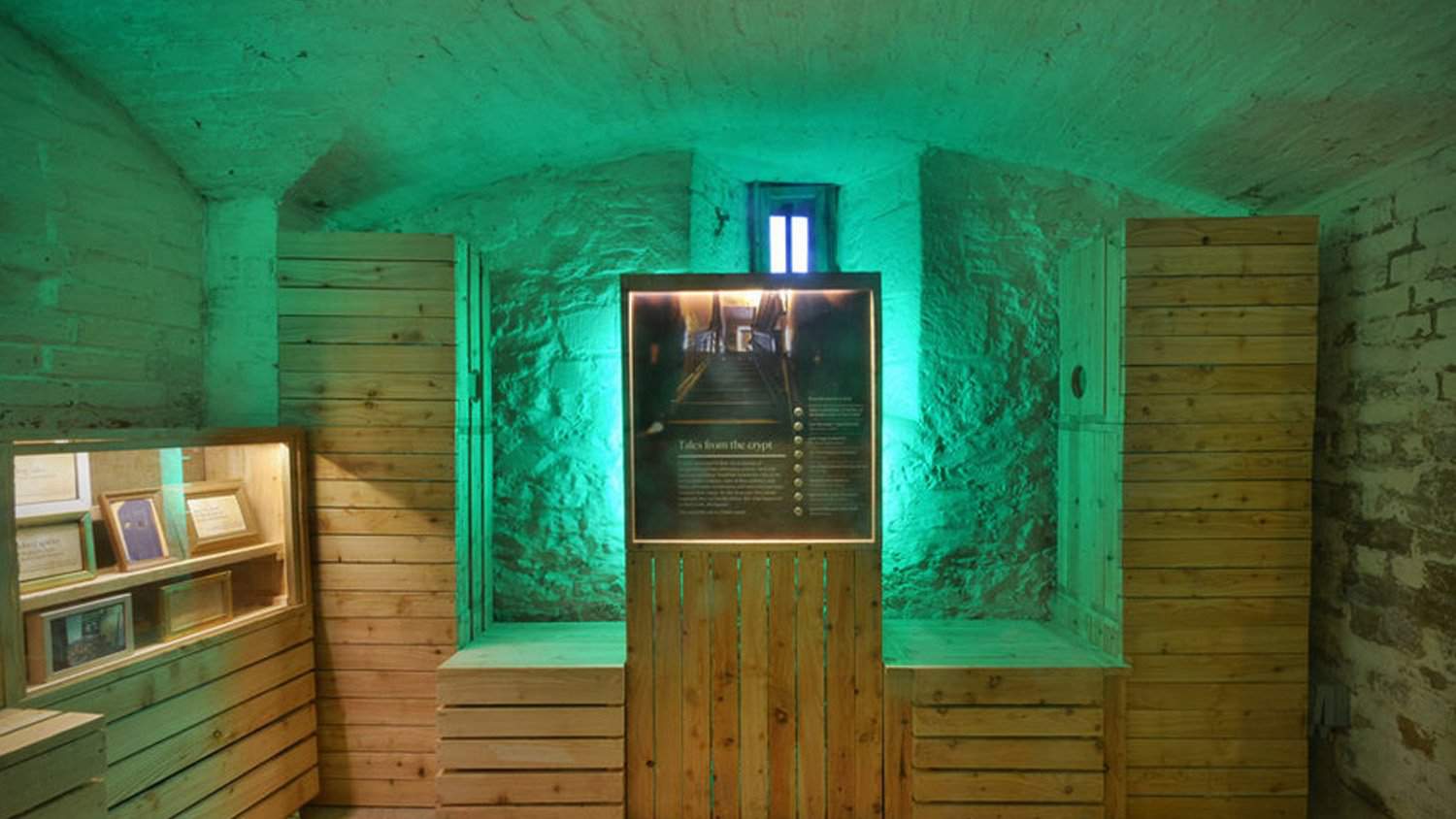 Working in our field of audio visual interpretation may sound complicated, but you may be surprised to see how easy it can be to set up an exhibit. In this blog post, we talk through how an audio exhibit can be created using our equipment and how simple it is to get yourself started.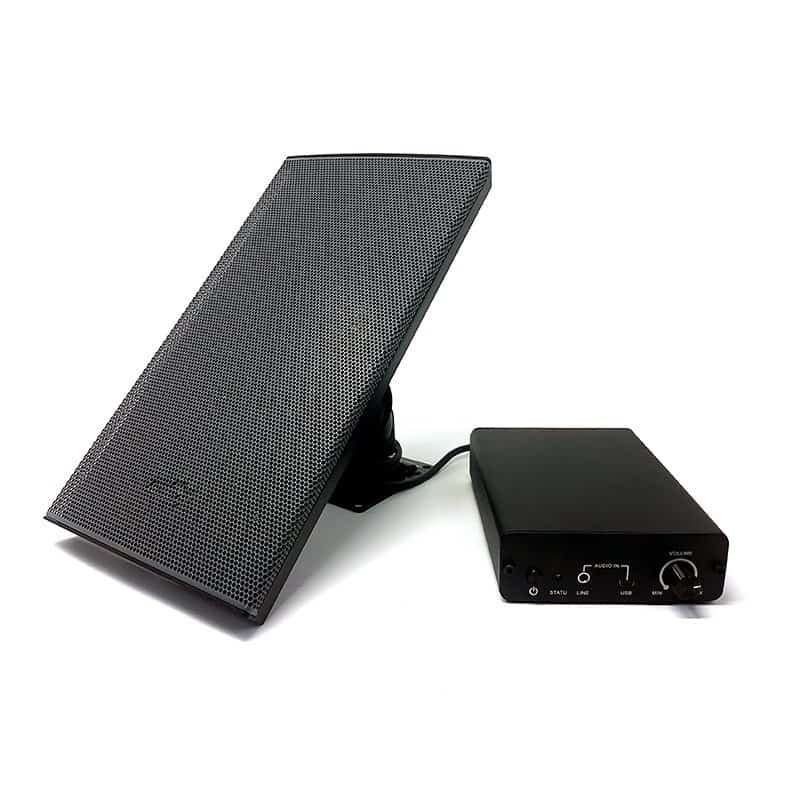 The DS Directional Speaker is designed to deliver noise to a specific location and can help reduce noise pollution, making it a unique piece of audio interpretation.