iPad Touring Kiosk – Clarion Housing Group
This has been such an exciting project to work on. I have been moved and inspired by the rich and varied stories that residents and ex-residents have shared with us and hope that the project findings live on in future generations.
– Sarah Mitton, Project Manager of Who Do We Think We Are? project
Our latest bespoke build now features as part of a local heritage project by Clarion Housing Group. The project 
Who Do We Think We Are? 
has been backed by the Heritage Lottery Fund and tells the story of the Alum Rock housing estate in Birmingham, mapping their 100 year history with 26 residents aged 11-84 recording their stories. The research and material gathered by the project are available to the public through multiple formats including a time capsule, book, film and a mobile listening booth. The culmination of the project ended with a celebration event in Birmingham Museum & Art Gallery at the beginning of August.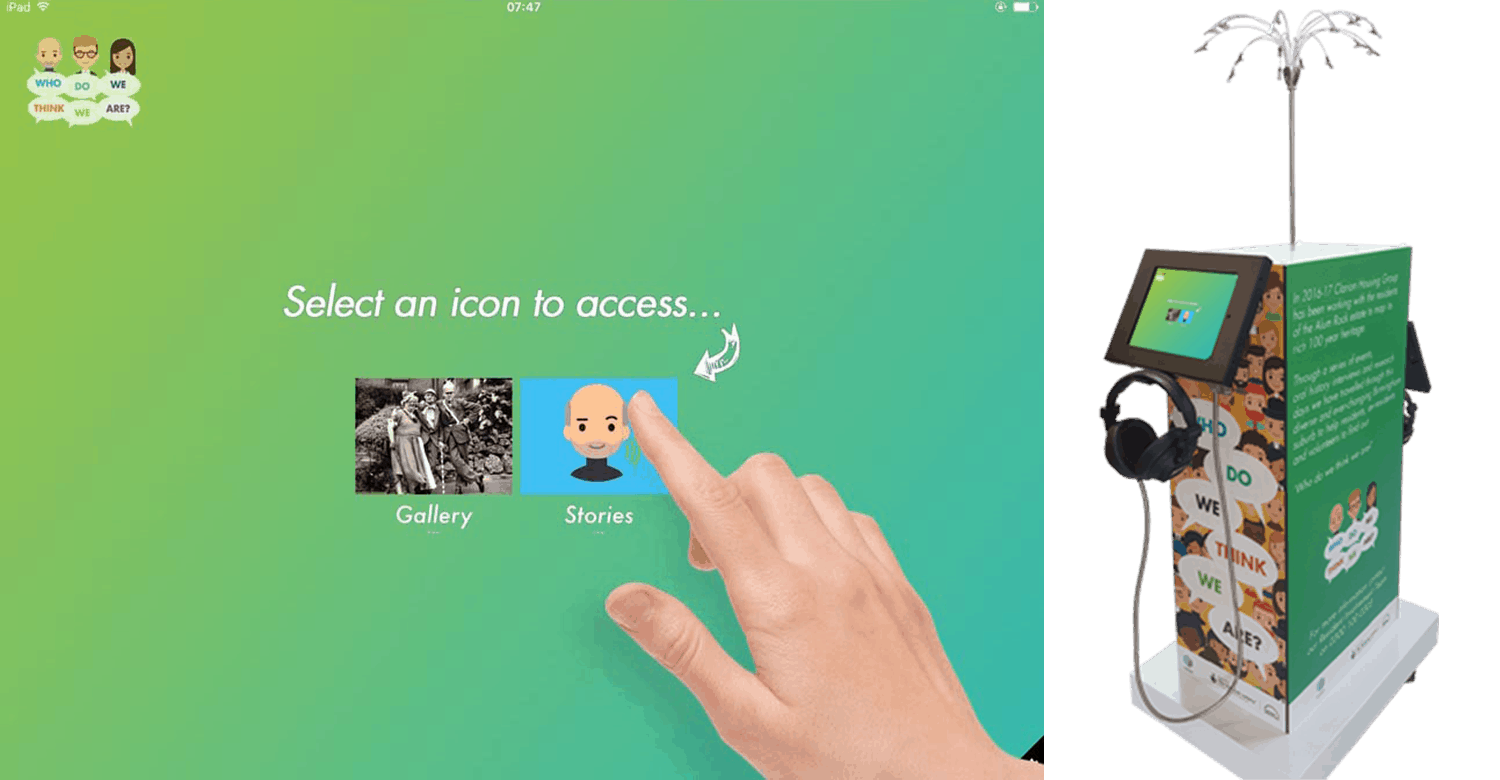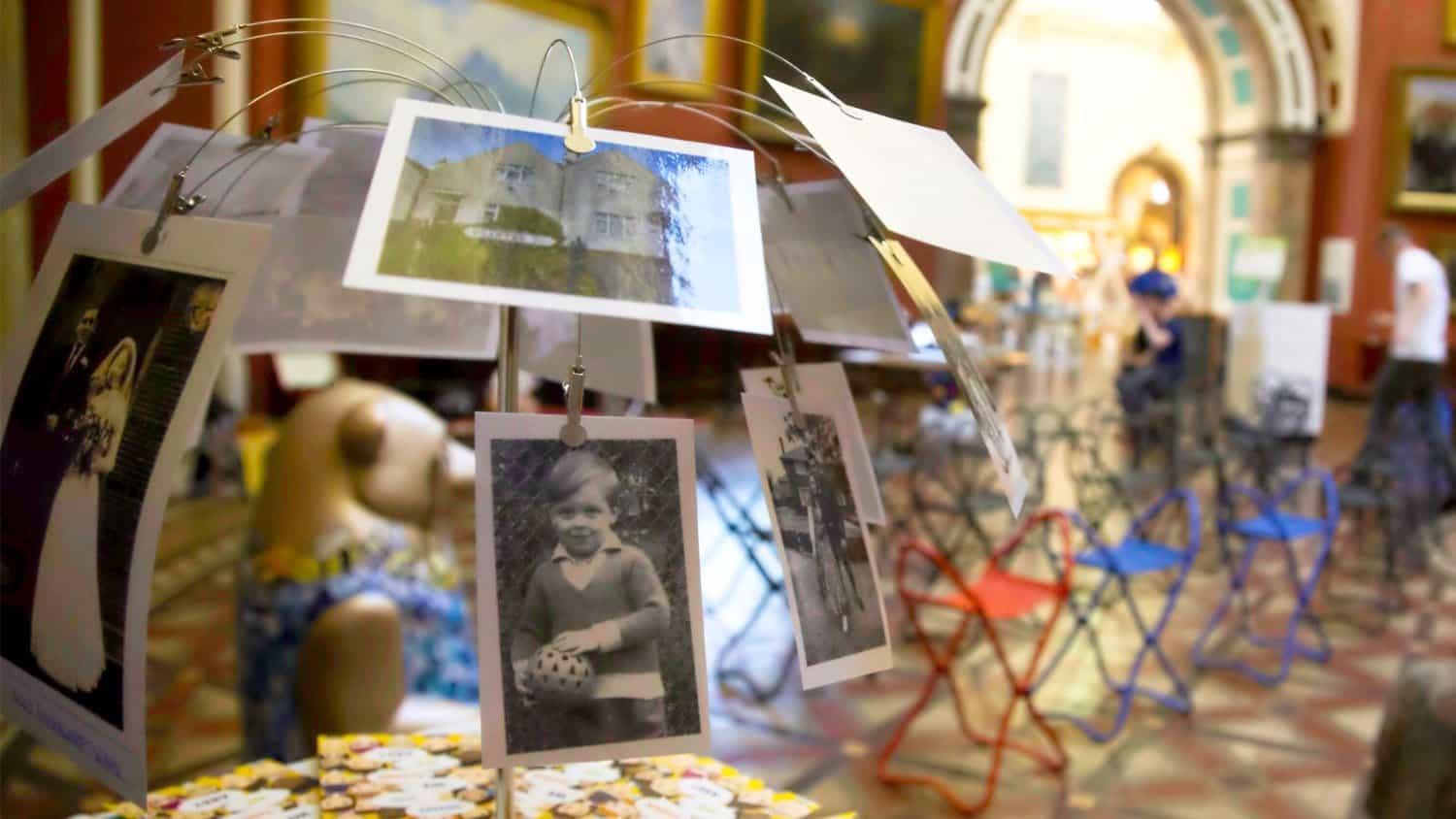 Clarion approached us to help develop the mobile listening booth, a bespoke build which includes iPads running gallery software, we've utilised this software before in a project with The Museum of Ireland. The software allows visitors to view albums of images, video or PDF information. The software was customised and the iPads were then installed into a mobile unit with our Armour Cable Double Cup Headphones provided for sound.
Visitors can use the iPad kiosk to browse through the stories of the residents of the Alum Rock estate, of which over 26 residents contributed. The kiosk is easy to move around thanks to the four wheels installed at the bottom of the unit, and also features a selection of old photographs that were submitted for the project by various people. These are hung up on the picture holder situated at the top of the kiosk.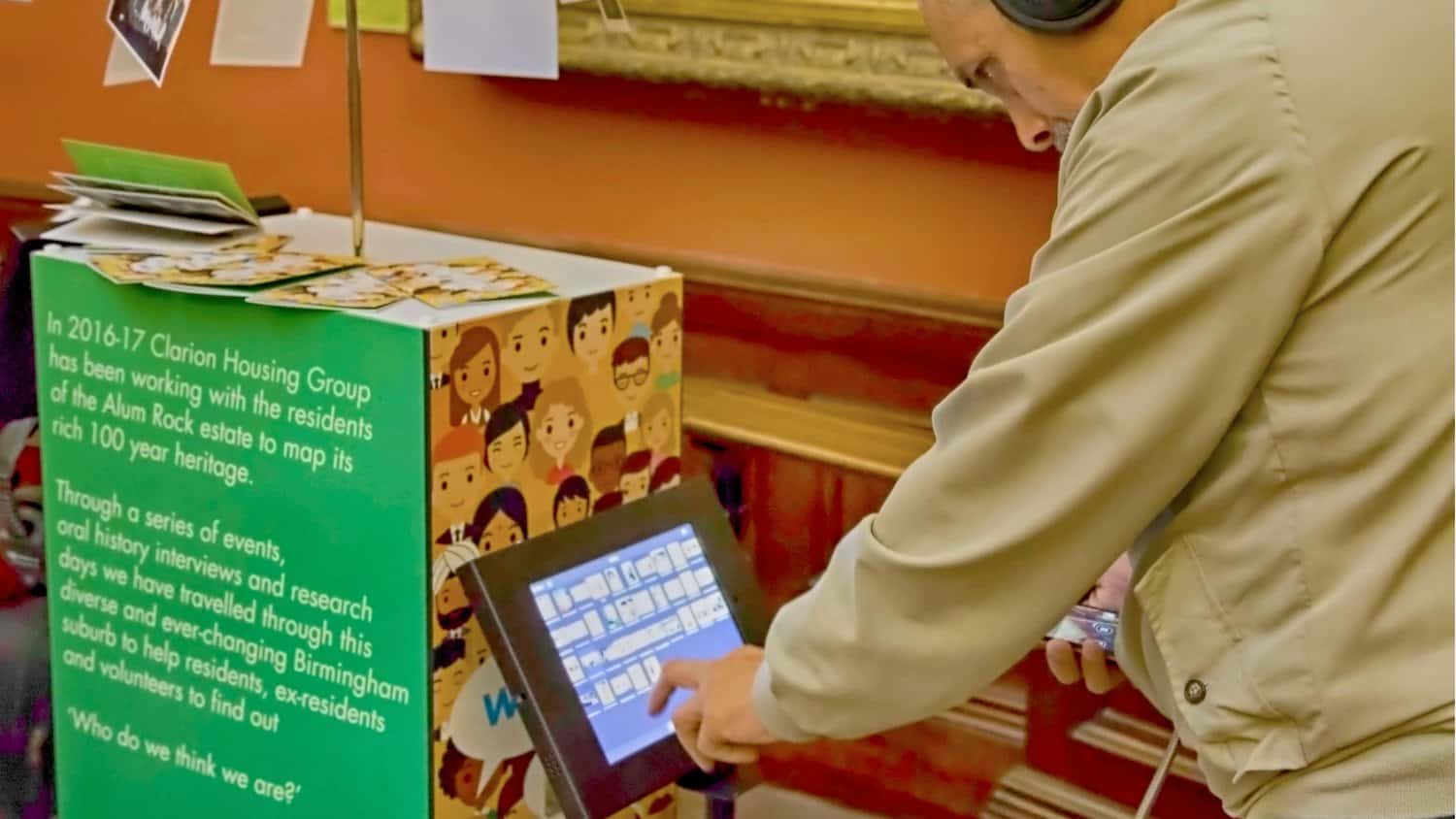 The exhibition allowed for discoveries about the estate to be made; one resident who was living on the estate was reunited with a childhood friend who she hadn't seen in 60 years, whilst it was also discovered that one 84 year old resident had lived on the estate her whole life! The unit is currently situated at Birmingham Museum & Art Gallery before it embarks on a tour around Birmingham to help preserve the heritage of the estate.
Related / Recent Projects

Did you know we sell our extensive range of off-the-shelf audio visual products on our online store?
visit shop