November Newsletter 2017 – What We've Been Up To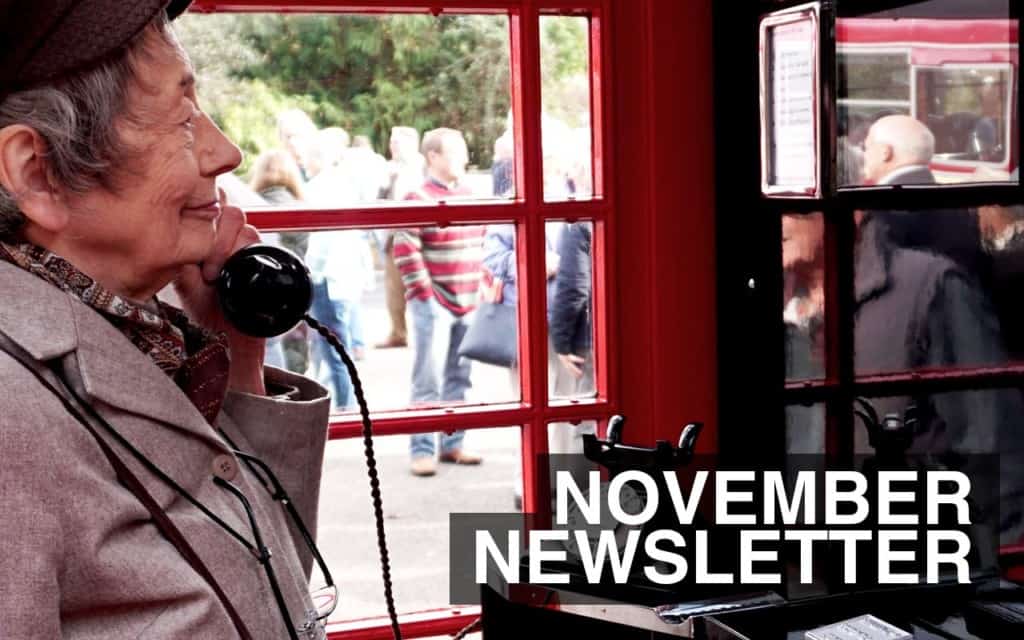 Welcome to our November newsletter. It's the run up to Christmas and we've been busy working on some exciting projects here at Blackbox-av HQ. Let's have a look at what we've been doing!
Cardiff Firing Line Museum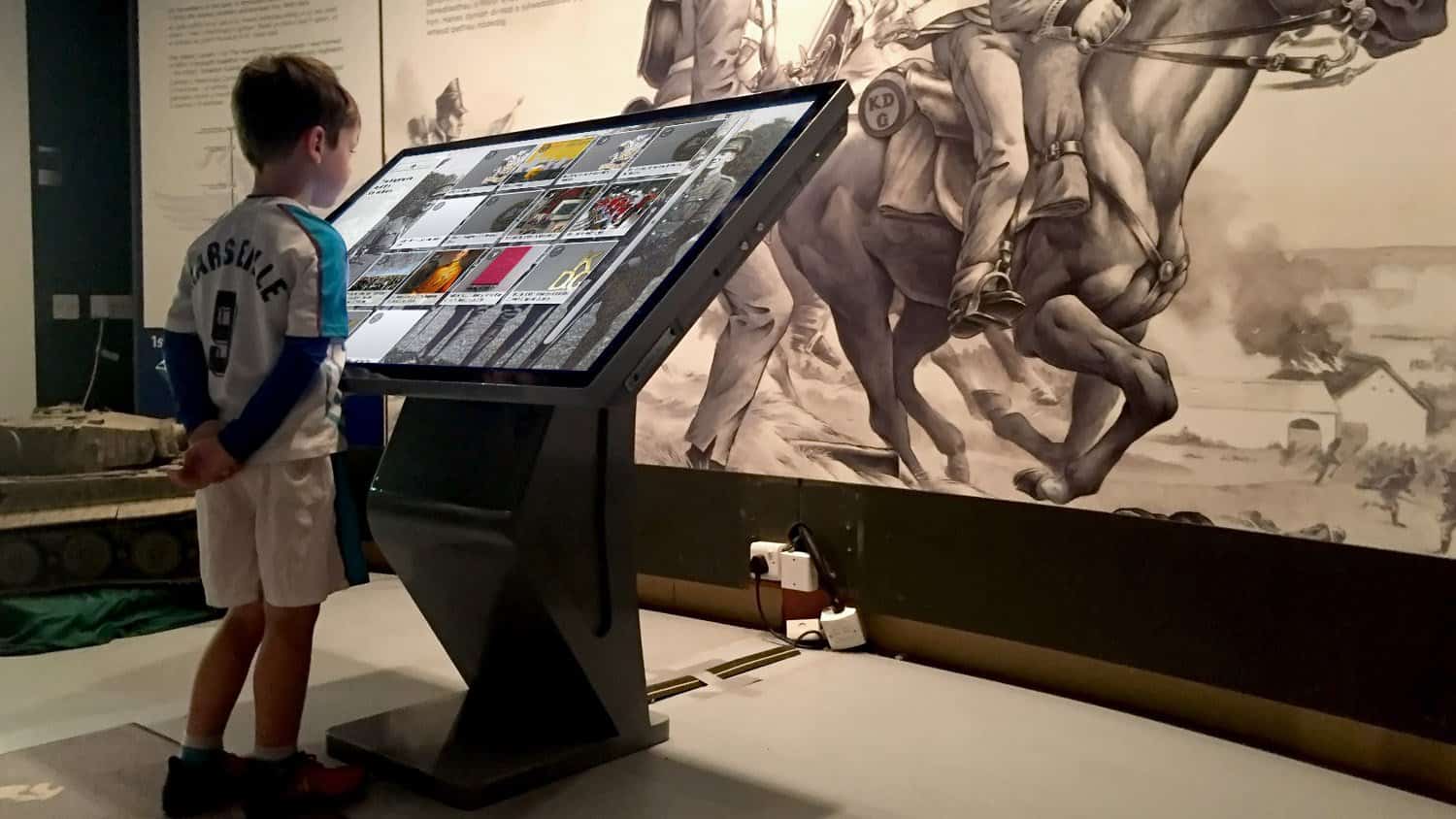 The Firing Line Museum in Cardiff Castle is well known for commemorating the history of the Welsh Soldier spanning over 300 years. Their part in many battles including the Battle of Waterloo, Rorke's Drift and recent service in Afghanistan are just some of the things presented at the museum. We were contacted by the Firing Line to help present some of their existing digitised content, a large portion of which was not yet available for public viewing. This included the creation of bespoke iPad software as well as our off-the-shelf software Lightbox 2 presented on a version of our 55″ Modern Touchscreen kiosk.
Oversized U Turn Round Panel – Curragh Wildlife Park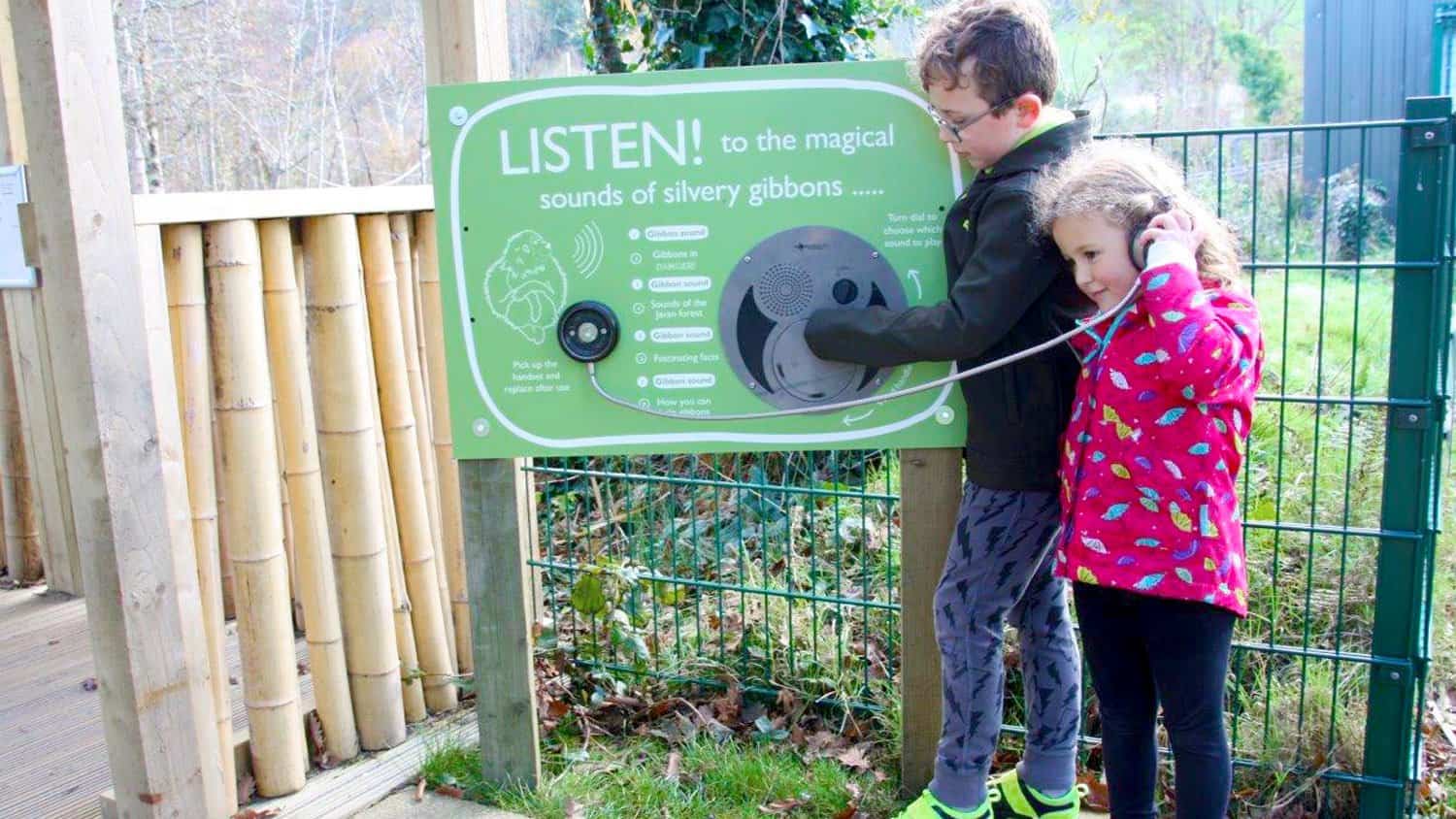 A pair of Silvery Gibbons in Curraghs Wildlife Park have recently moved into a new enclosure, and our Oversized UTR Panel went with them! These gibbons are one of the most endangered animals in the world, with the park taking part in a breeding programme for them since summer 2016.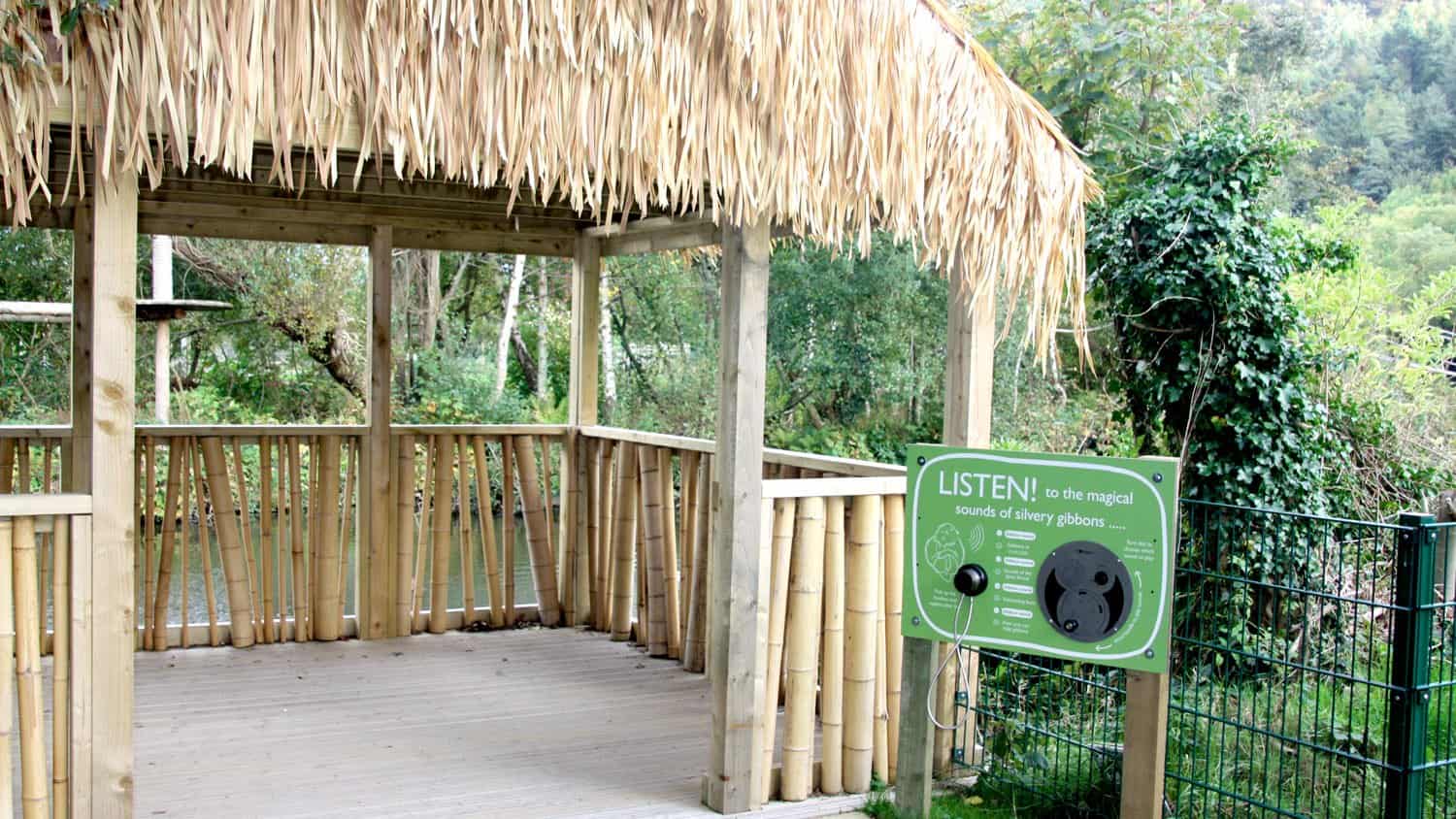 Our Oversized U-Turn Round is fitted into a signage panel outputting to a headphone. Allowing visitors to listen to the enchanting calls of the primate species, as well as learning more about their home. The self powered capabilities means the unit works outdoors and gives visitors an opportunity to lean more about the Gibbons.
22″ All-in-One Touchscreen – Pavillions Teignmouth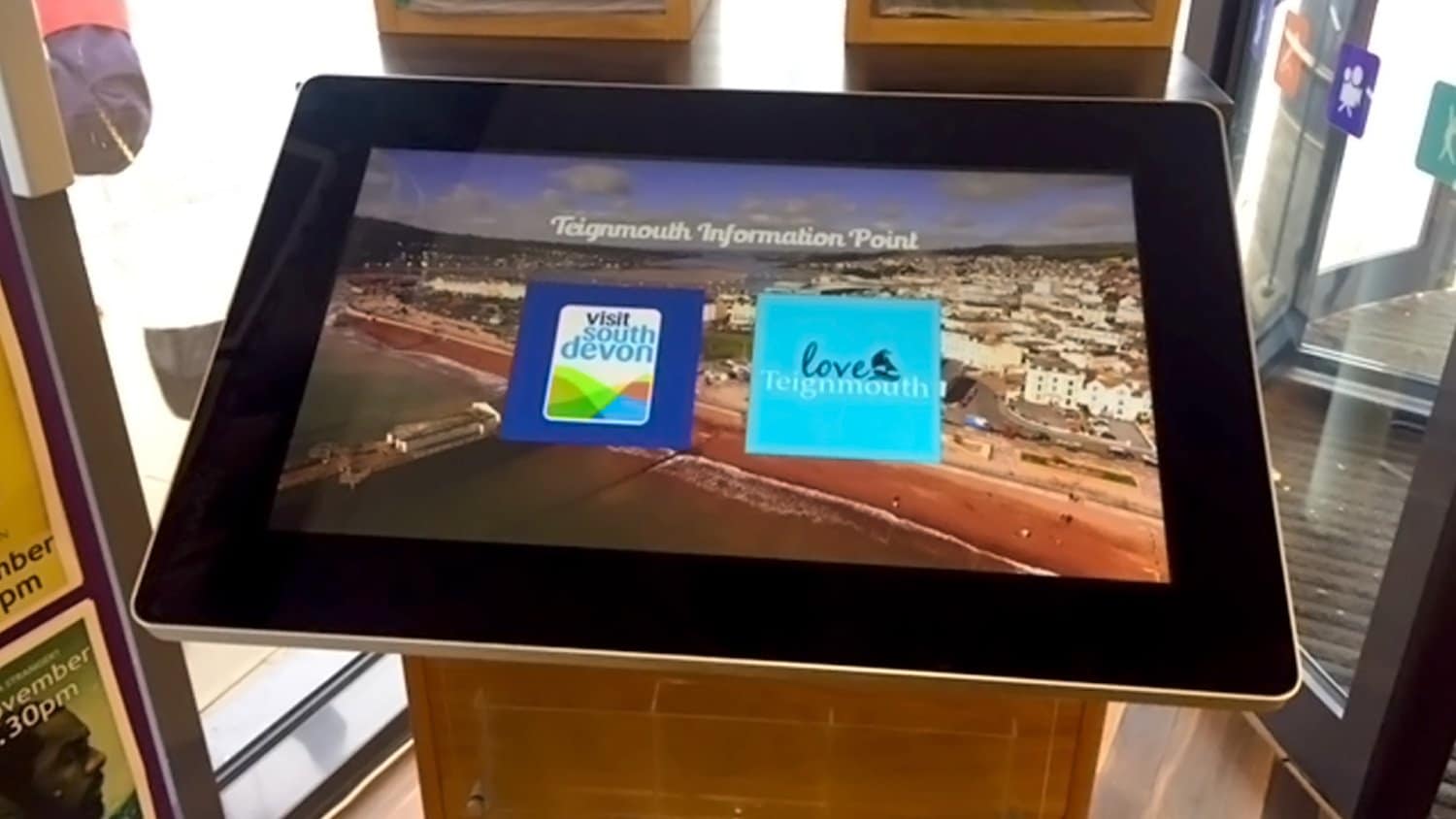 The Pavillions Teignmouth is an arts venue located in the heart of Teignbridge where they host a diverse programme of cinematic events and live performances. It also allows the local community to come together and engage across a number of topics through the various programmes at the centre.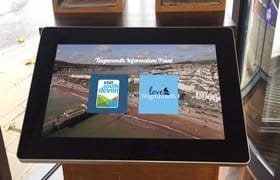 To help showcase what events were on in the Teignmouth and South Devon area, we supplied a 22″ All-in-One Touchscreen with bespoke software to access two websites chosen by Teignbridge District Council. The touchscreen acts as a tourist information point where visitors can learn more about the events going on in the community.
Bespoke Telephone Box – Frensham Parish Council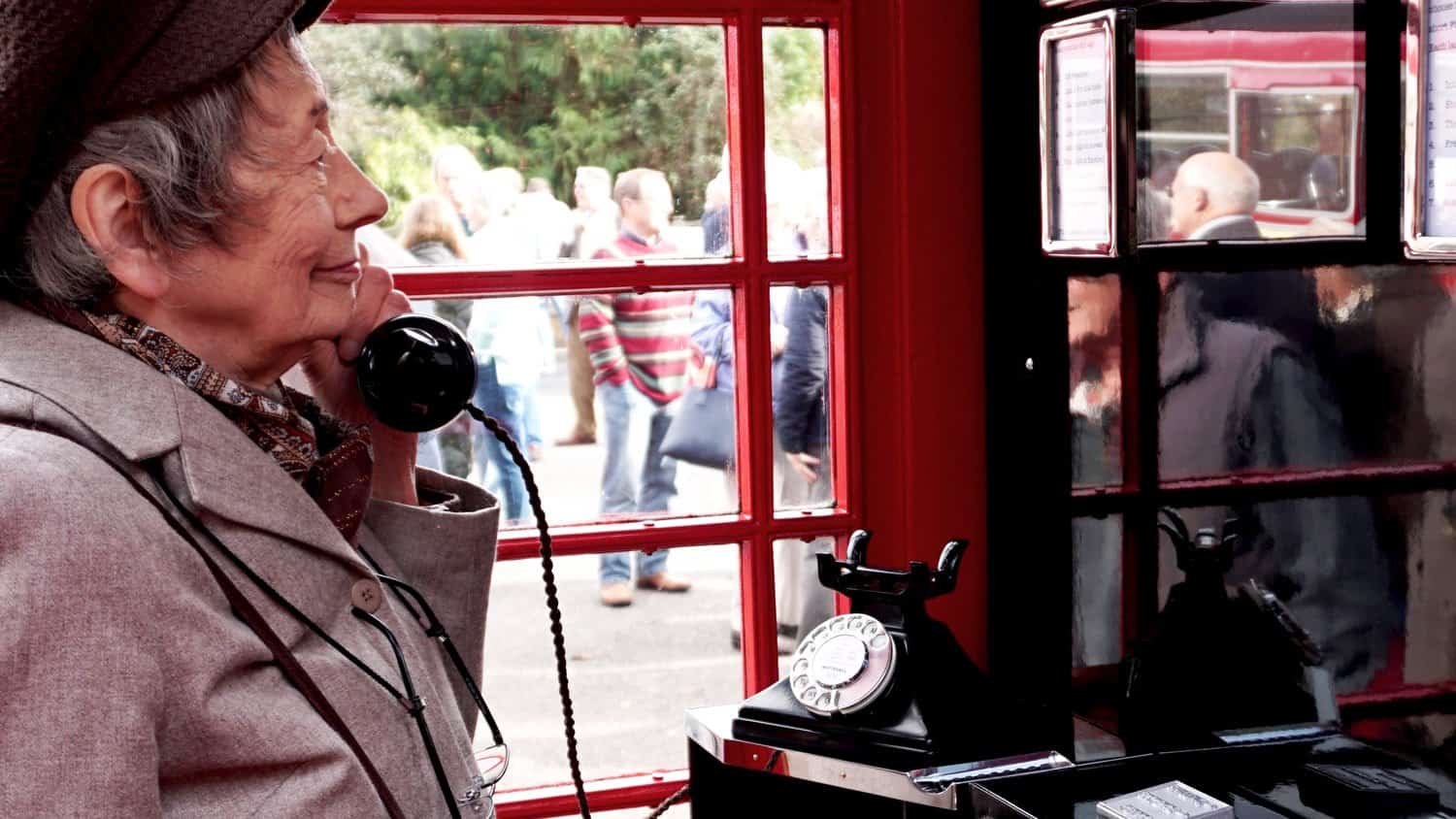 A recent build we've worked on has is a bespoke telephone box for the Frensham Phone Box Project, organised by Frensham Parish Council. The project involved restoring three of the villages red telephone boxes and turning them into a mini-museum, gallery and visitor's centre respectively. The phone unit was fitted with a modified Bakelite telephone which works in conjunction with a 10″ screen powered by our Video Clip HD. Visitors can then use the telephone to dial a numbers that will activate a video on the screen which discusses the history of Frensham Parish, outputting audio through the handset.
We've recently made some price changes to two of our SoundClip Audio Players, which means more savings for our customers! Have a look at the newly priced SoundClips below.