Our Interpretation Products In Action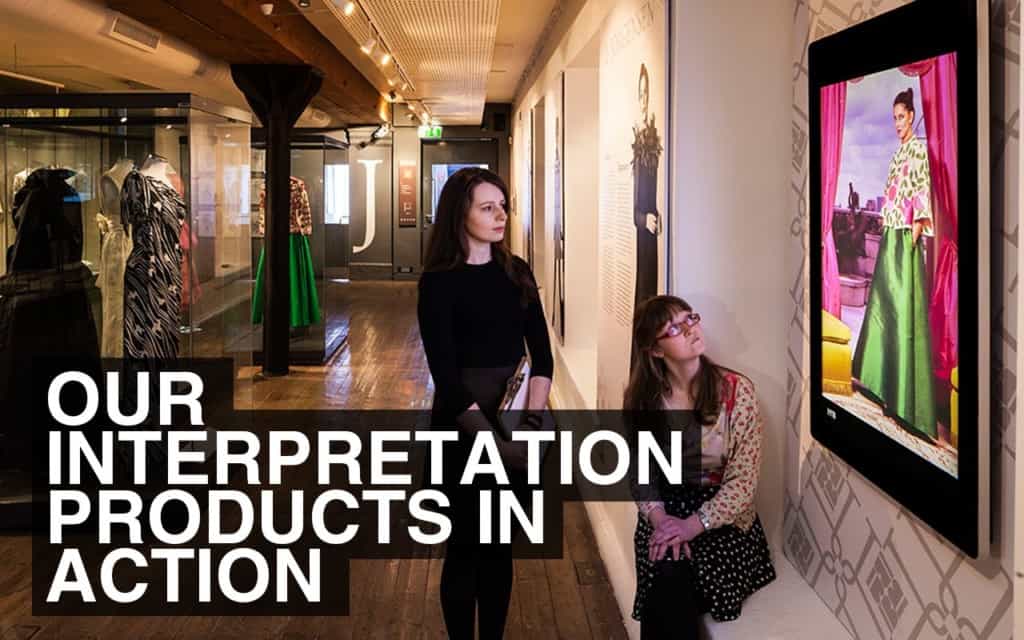 At Blackbox-av we know the importance of brilliant interpretation products in public spaces, both indoors and outdoors. That's why we offer a wide range of products that suit every type of public space, with the range always expanding. Have a look at some of our products in situ, with incredibly versatile and unique results.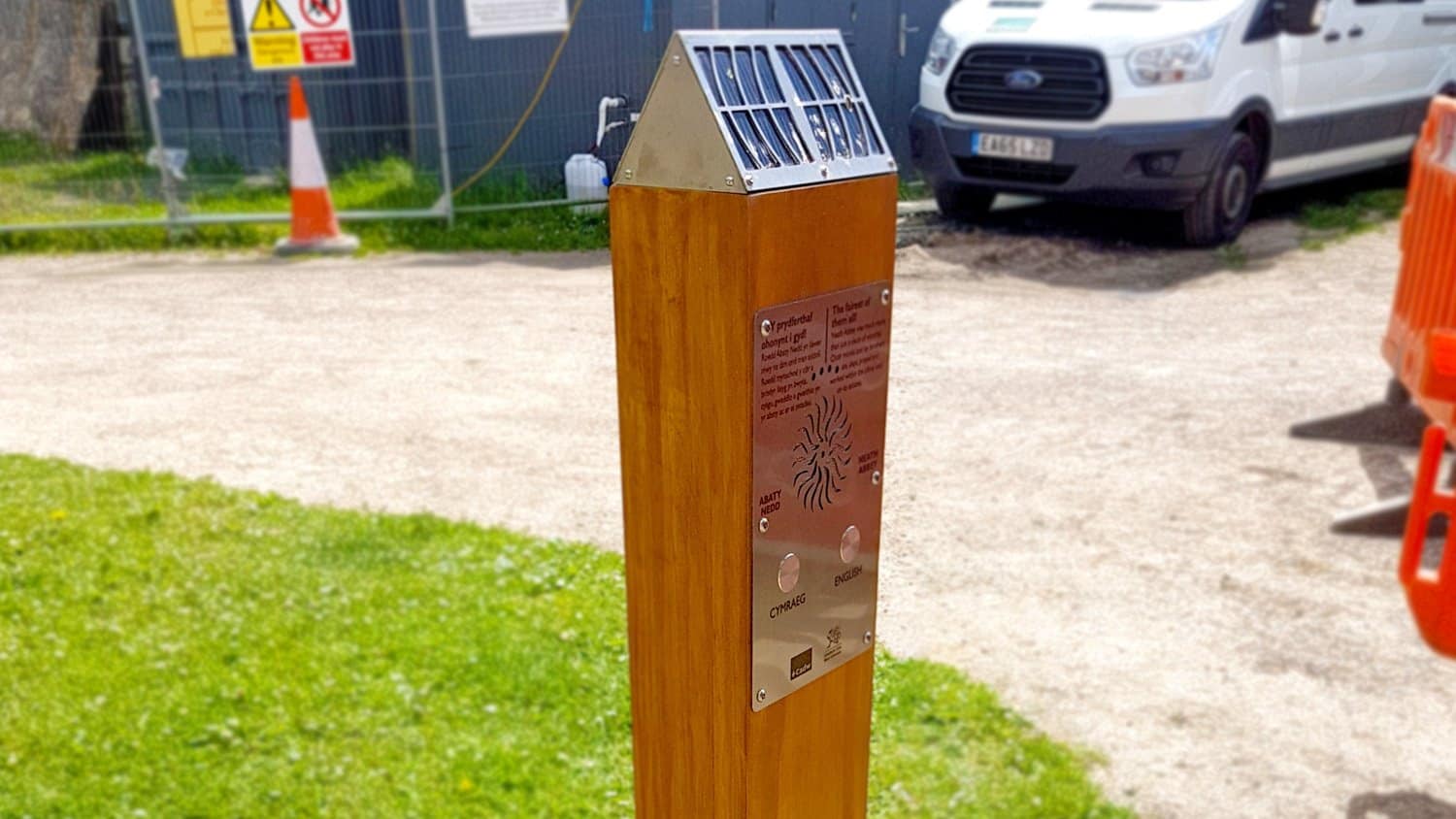 If you need outdoor interpretation that's is simple to use and environmentally friendly, our Solar Audio Post may be the answer. An external solar powered audio point that the Solar Post can play up to 6 messages via button activation.
You may have seen in our previous newsletter that we've had two solar posts installed in Neath Abbey. They've been used to help tell stories of the monks who resided within the Abbey during the 11th century. With content supplied in English & Welsh, the posts provide an intriguing insight into the famous Abbey.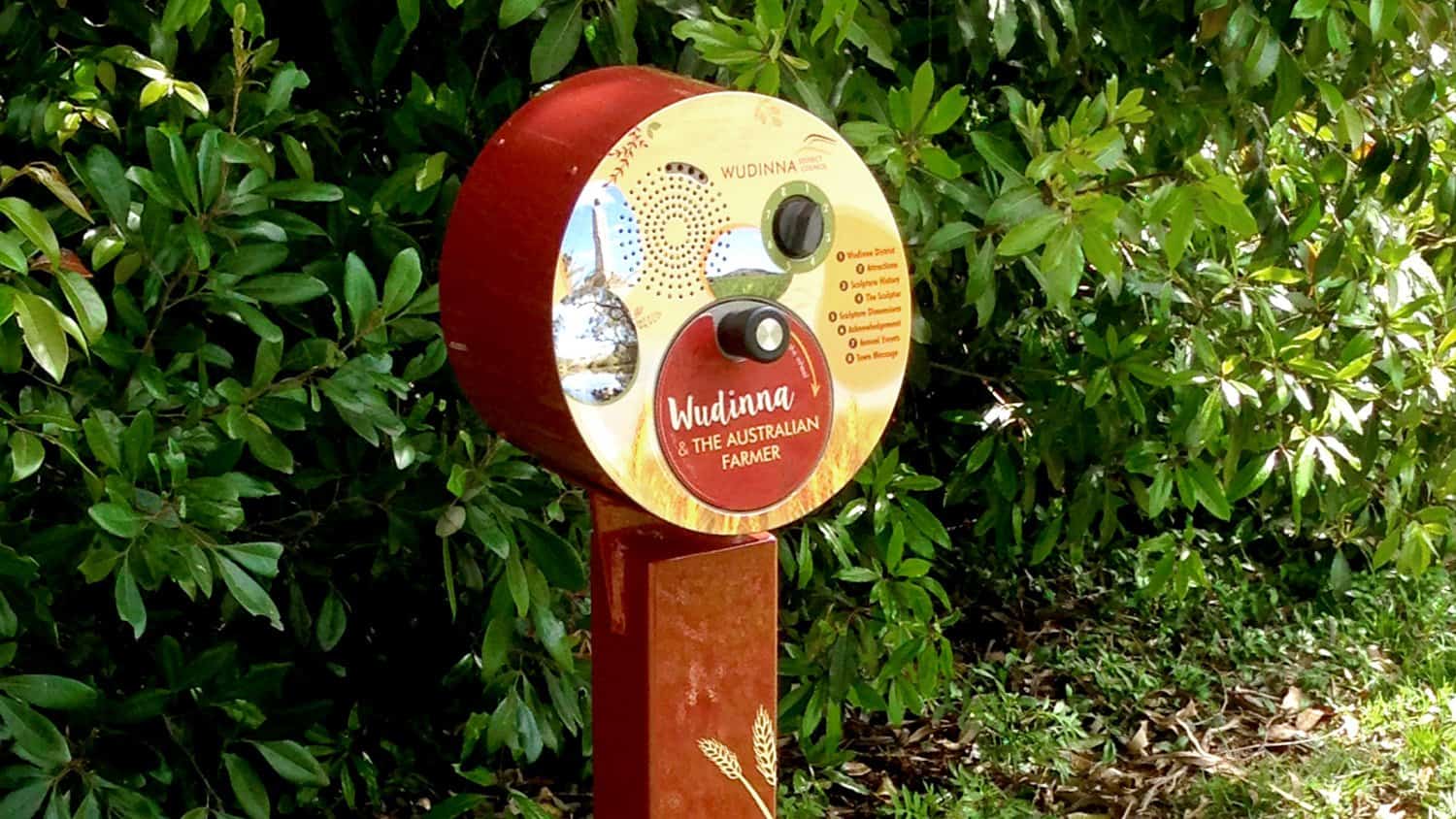 Our U-Turn Round has become one of our most popular products and with its amazing capabilities, it's easy to see why! The U-Turn is now in its 4th generation and is a self powered wind-up dynamo that lets you select, turn and listen to audio, making them great for interpretation outdoors.
They come equipped with customisable 'Batwings' which inform users of the content within. Our U-Turn Round in Wudinna, Australia was completely customised by Armsign with a unique paintjob, The U-Turn tells stories of the famous Australia Farmer sculpture in the town.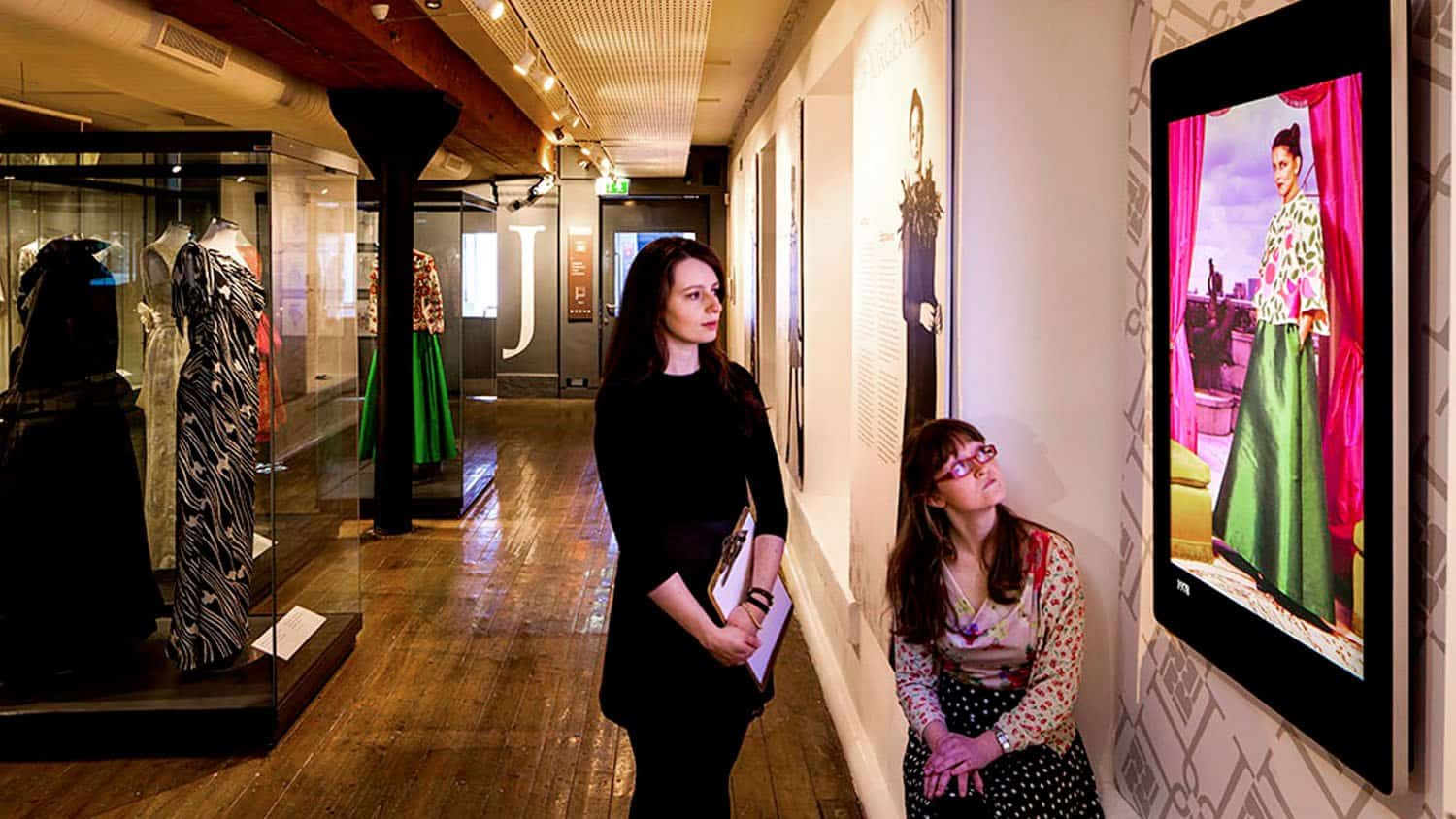 Our MediaScreen Schedule is a simple to use display that incorporates 'plug n play' content update availability and specialised scheduling software. The National Museum of Ireland used the 42″ version for their exhibition about fashion designer IB Jorgensen, one of Ireland's leading fashion designers. Images of his work play on a simple slideshow loop.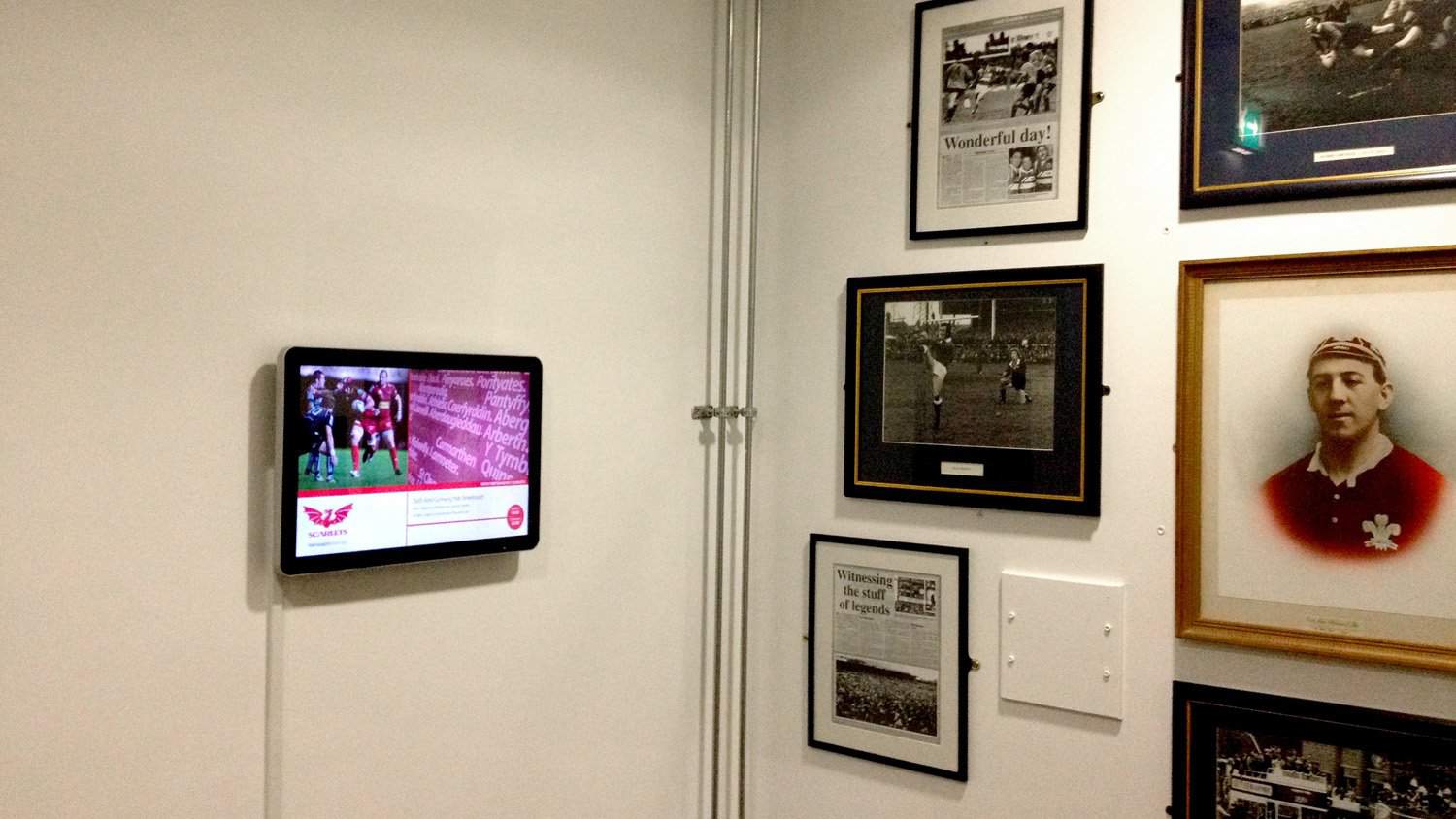 If you're looking for something even easier to use, look no further than our 
Mediascreen,
 the brand new addition to our range! This screen incorporates a HD media player with the 'plug n play' ability that shows videos and photos on a continuous loop (but without Scheduling software). All MediaScreen products also come complete with a 3 year warranty.
Period Telephone Audio Point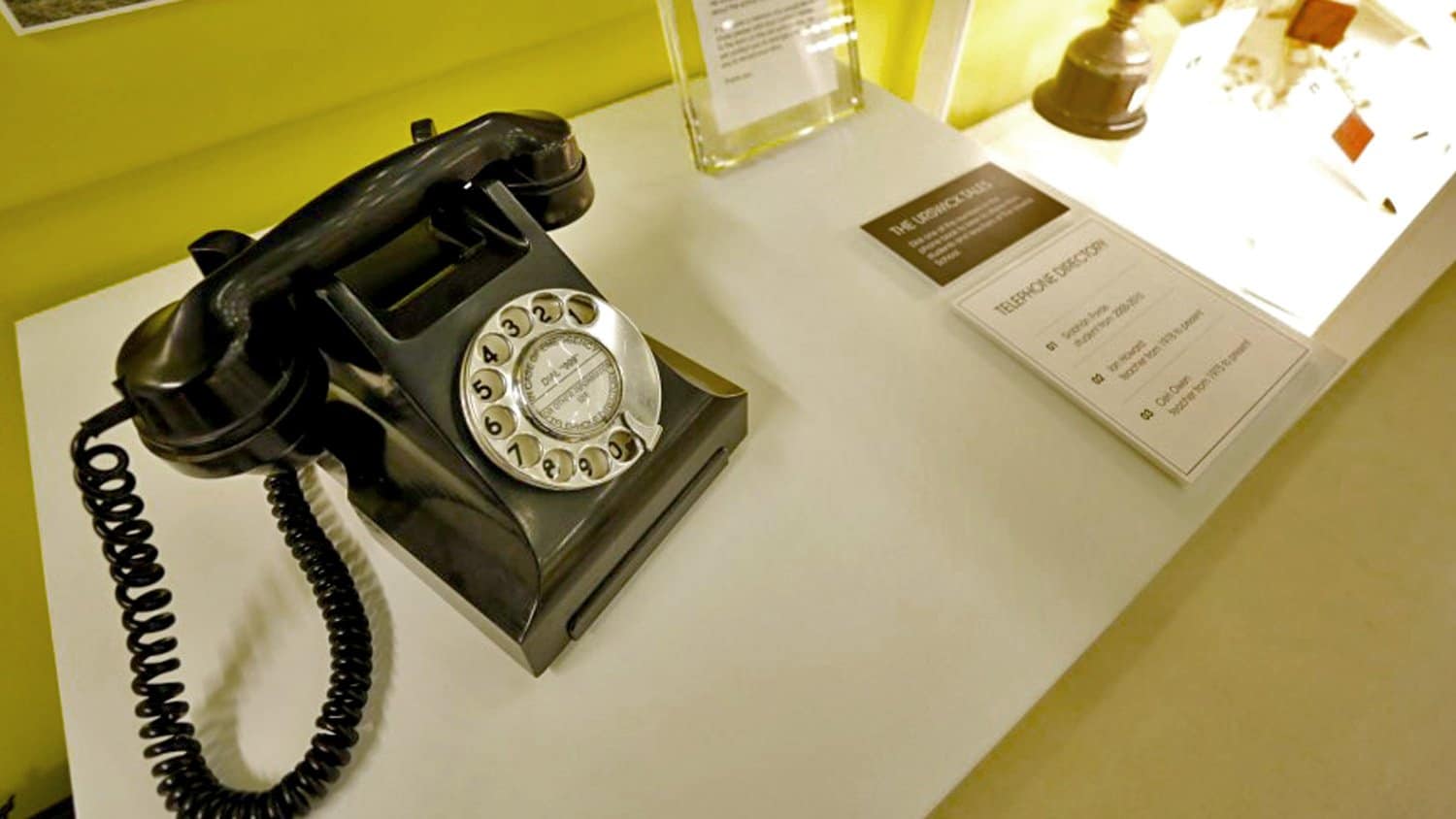 Let your visitors dial up the past with our programmable period telephones. An intriguing audio point is created through the use of our specially designed control box, to transform working and replica period telephones. You can see one in action at The Urswick School in London. This particular telephone allows visitors to dial and listen to the history of the school, which has been operating since 1520.