22" All-in-One Touchscreen – Pavillions Teignmouth
Teignbridge District Council approached Blackbox-av as, along with our partners, Pavilions Teignmouth we were looking to install a touchscreen in the Tourist Information Point at the Pavilions as part of the offer. Blackbox-av were very helpful and knowledgeable.  We explained that we wanted the screen to host two websites only and not allow anyone to access any other use. The whole process was easy, we sent them links to the two sites, Blackbox-av installed the software and the screen was delivered exactly when they said it would be for us to set up ourselves. Whether you are someone with technical skills or none at all, Blackbox-av will listen to your needs and supply just what you need with the minimum of fuss.
– Allie Clark, Teignbridge District Council
The Pavillions Teignmouth is an arts and community venue which is located in the heart of Teignbridge. They provide a diverse programme of live performance and cinematic events which offers a palce for the local community to engage and educate among a number of topics.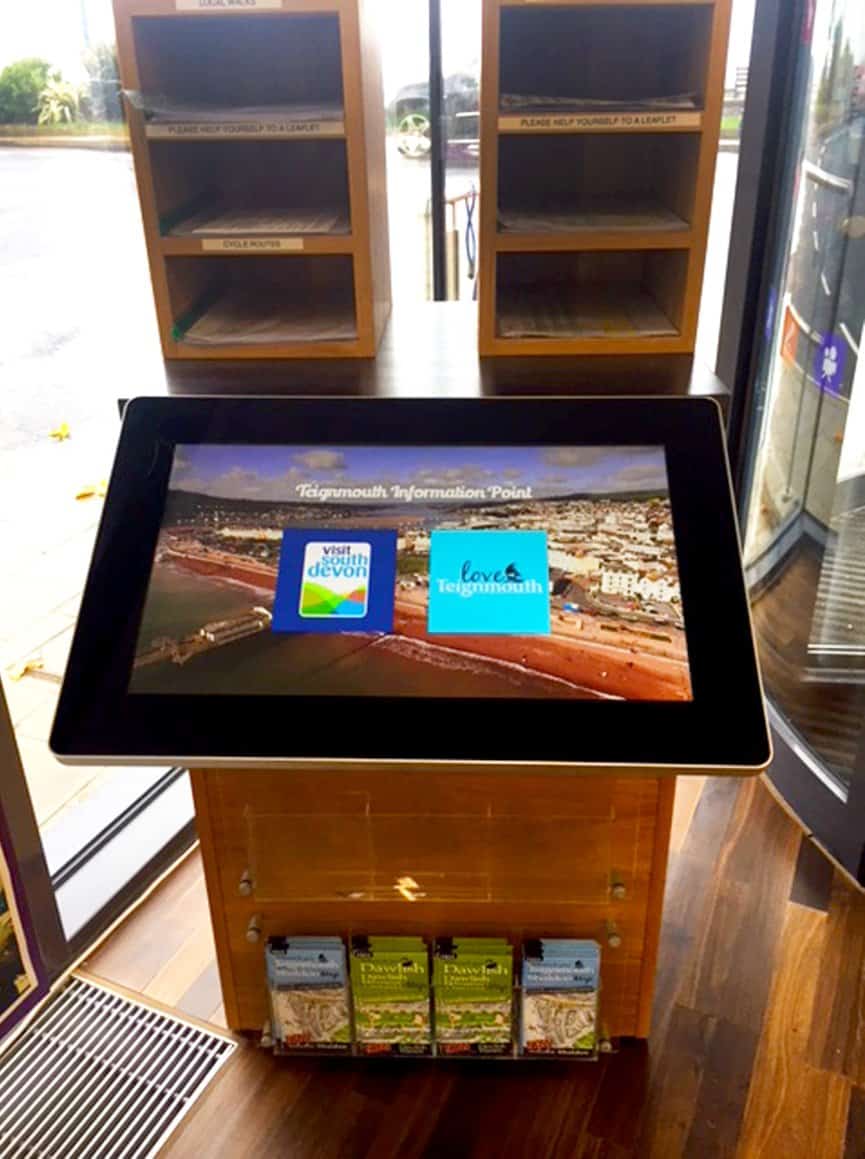 With Teignbridge District Council as partners, Pavillions approached us to supply a touchscreen that could help inform the community and tourists about the area surrounding the Pavillions. Our 22″ All-in-One Touchscreen was used for this project with software that restricted the screen to access of two websites. These websites showcase what events are on and where tourists can go to visit key locations in Teignmouth and South Devon.
The touchscreen has allowed the pavillion to educate visitors on what to do in Teignmouth and the surrounding areas in an easily accessible manner.
Related / Recent Projects

Did you know we sell our extensive range of off-the-shelf audio visual products on our online store?
visit shop