Multi-Touch Kiosks Ideal for Museums and Heritage Applications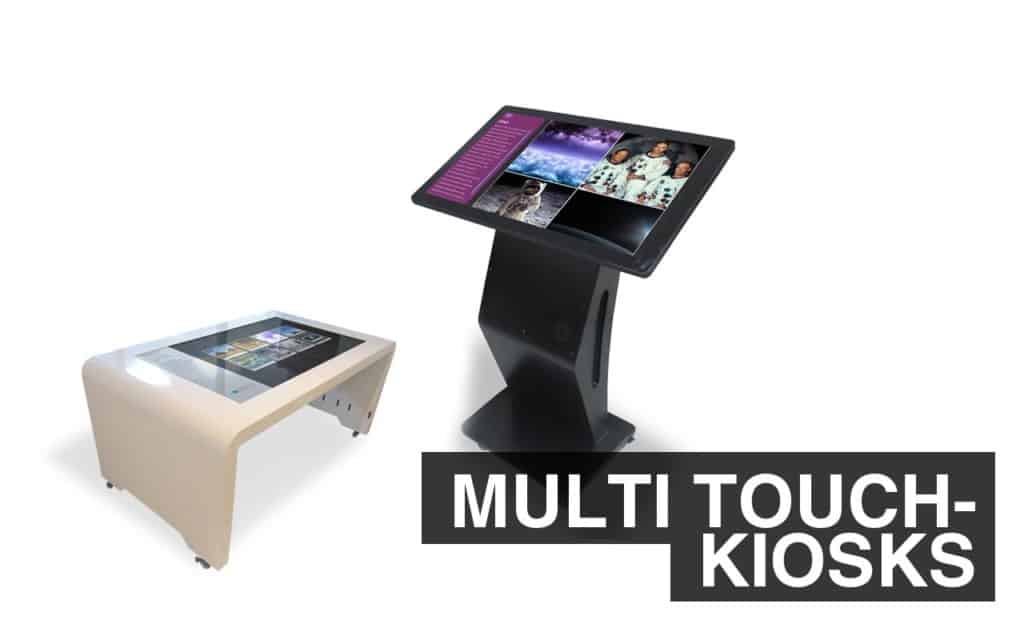 It used to be that museum software was something you would only see at premier heritage sites for obvious financial reasons – software development and touchscreen hardware was pretty expensive. Thankfully that's changed somewhat in recent years however the cost can still be prohibitive to smaller museums. With this in mind blackbox-av have not only developed a range of off-the-shelf software solutions but also cost-effective touchscreen tables and kiosks – the hardware is what we're going to take a look at below.
Cost-Effective Multi-Touch Hardware
Our range of cost-effective multi-touch hardware has been specifically designed for the museum and heritage sector, ensuring a high quality finish ideal for public spaces as well as powerful hardware capable of smoothly running any windows compatible software. Our range currently includes;
22″ All-in-One Touchscreen/PC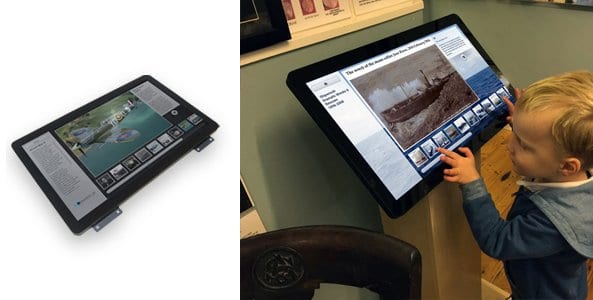 Installed at Salcombe Maritime Museum.
The All-in-one multi-touch screen combines a 10-point touchscreen with powerful PC in a single easy to install unit. With fixing wings and VESA mount options the All-in-one can be quickly and cleanly installed into bespoke builds.
'Modern' 22″ Free-Standing Kiosk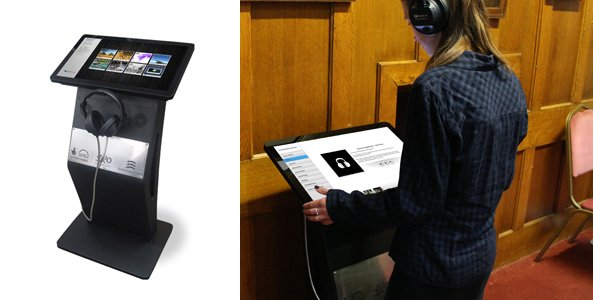 Installed for Essex County Council.
The smallest in our 'Modern' range of free-standing kiosks the 22″ combines the All-in-one screen with a powder coated stand of elegant design. It can be utilised alongside headphones/speakers as well as wheels for easy mobility, making it ideal for regularly changing exhibitions.
'Traditional' 22″ Free-Standing Kiosk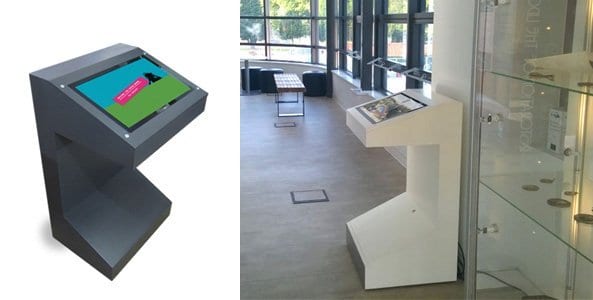 Installed at National Waterways Museum.
Offering similar functionality to the Modern 22″ Kiosk above, the traditional option is built into a more refined timber frame, available in white, black or oak finish – the additional space afforded by the frame allows the inclusion of a UPS (Uninterruptible Power Supply) which protects the kiosk from sudden shutdown but also allows the kiosk to be safely turned off/on by the mains.
'Modern' 32″ Free-Standing Kiosk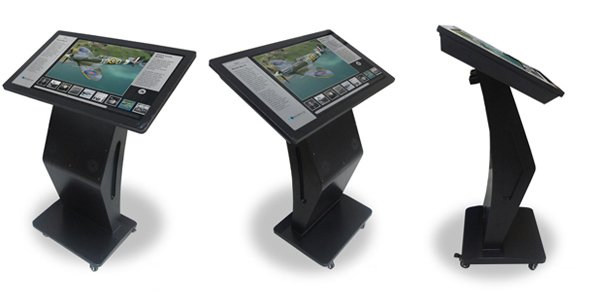 The second largest in our 'Modern' range of multi-touch kiosks offering a 32″ screen as a great platform to display your off-the-shelf or bespoke museum software.
'Modern' 42″ Free-Standing Kiosk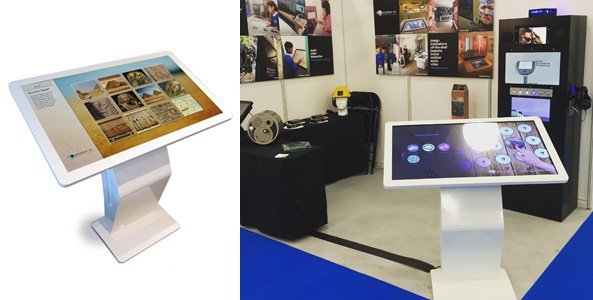 The 42″ 'Modern' multi-touch kiosk offers the largest canvas for museum and heritage interactives in the 'Modern' range. Retaining the same elegant design and powerful specs the 42″ version is great for displaying large format high quality content.
46/55″ 'Sleek' Multi-Touch Table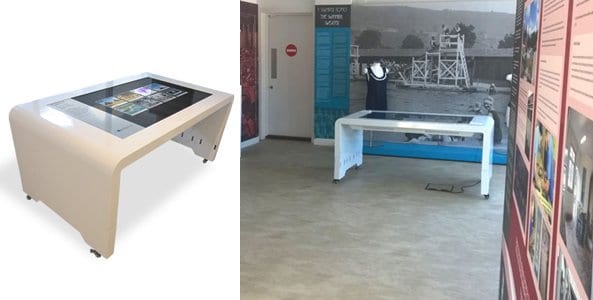 Installed at Lido Ponty Visitor Centre.
The 'Sleek' multi-touch table offers high specs and contemporary design. Ideal for museum software designed to engage multiple people at once the 'Sleek' Touch table is available in white as standard but with bespoke colour options available.
46/55″ 'Grand' Multi-Touch Table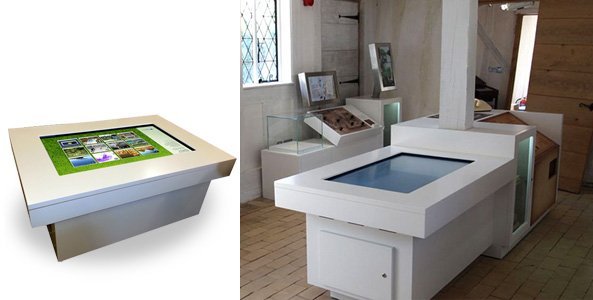 The 'Grand' multi-touch table is of a more traditional design constructed from timber with a gloss finish. Available in white, black or natural oak the large base allows the 'Grand' range to incorporate a UPS (Uninterruptible Power Supply) protecting it from uncontrolled shutdowns.