Solar Post – BBC One, Flower Pot Gang
It (the garden) has now been transformed into a multi sensory experience, one of the most popular areas being the seaside hideaway. Our home specialises in caring for people who have complex dementia needs. With these people it is beneficial to provide multi sensorial stimulation as sometimes a number of the senses may be dulled. By creating a garden that is full of beautiful flowers, smells and touch we have created a space that the residents can really enjoy. However, by adding sounds as well we create a magical garden which can transport residents away to a different place, to a place of their memories, a place of their childhood.
– Fiona Williams, Nursing Home Manager at Woodland View *Quote From Timberplay*
The Flowerpot Gang is a show on BBC One hosted by Anneka Rice, Phil Tufnell and Joe Swift, who travel the United Kingdom creating wonderful outdoor spaces from previously ignored plots of land. The show currently airs on Wednesdays at 8 o'clock.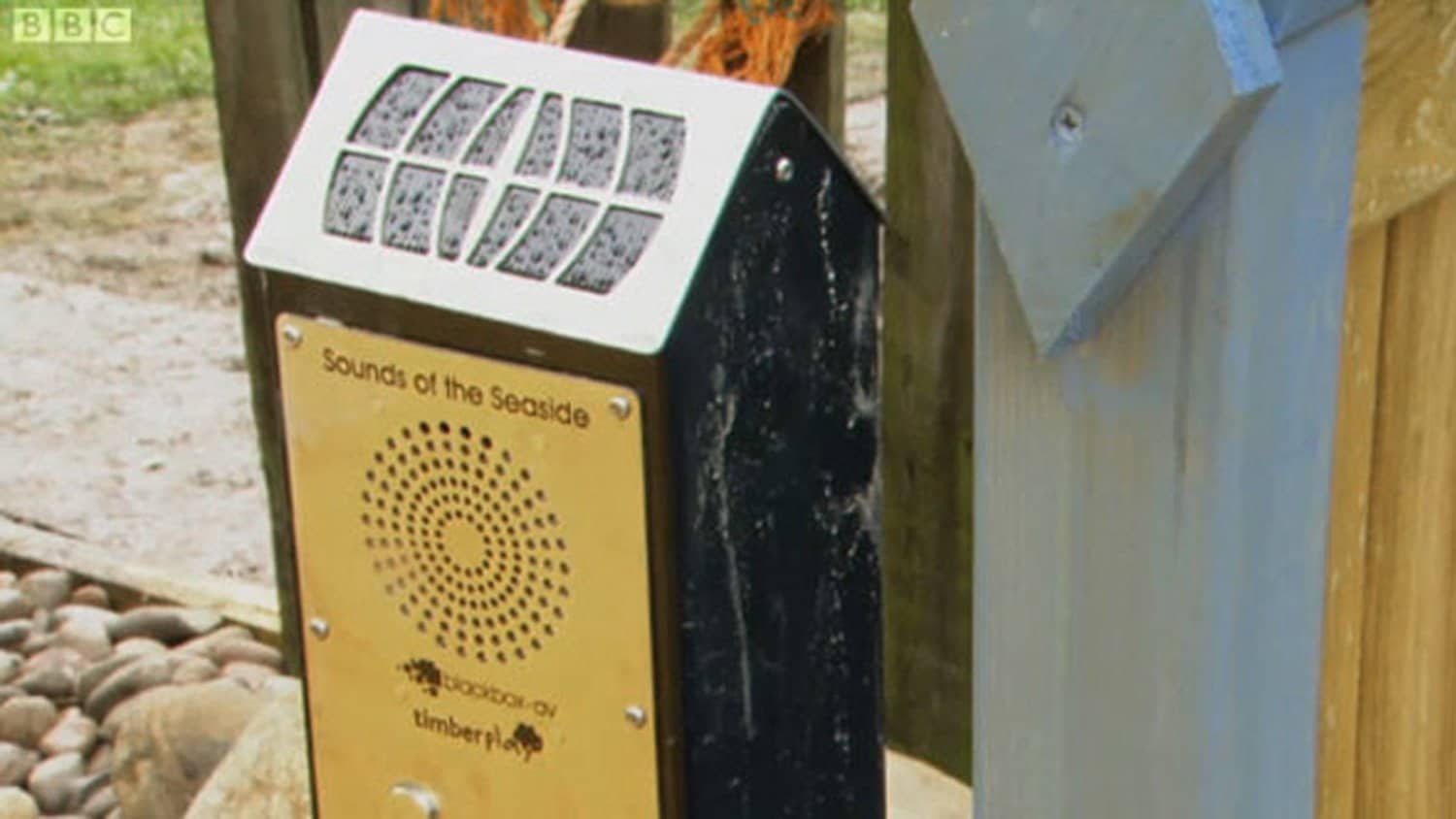 In the opening episode of this new show, the Flowerpot Gang head to Woodland View in Sheffield' to rejuvenate a tired garden set aside for 60 residents of a nursing home who all suffer from dementia. Over the course of 10 days the area is completely transformed much to the delight of every resident. The flowerpot gang manage to transform the garden into "a multi-sensory experience" with the use of various flowers, allowing the residents to enjoy their smells, touch and appearance. One of the most popular areas of the new garden is known as the 'seaside hideaway', a place where residents can relax and enjoy the seaside-esque surroundings.
Solar Post
At the 'seaside hideaway' the Flowerpot Gang installed a Solar Post supplied by blackbox-av through a local company in Sheffield called 'Timberplay', who specialise in outdoor play areas. On the post were sounds of the seaside such as bird sounds and breaking waves, which are activated pressing one button, while pressing the second button activates that classic seaside music we all know and love.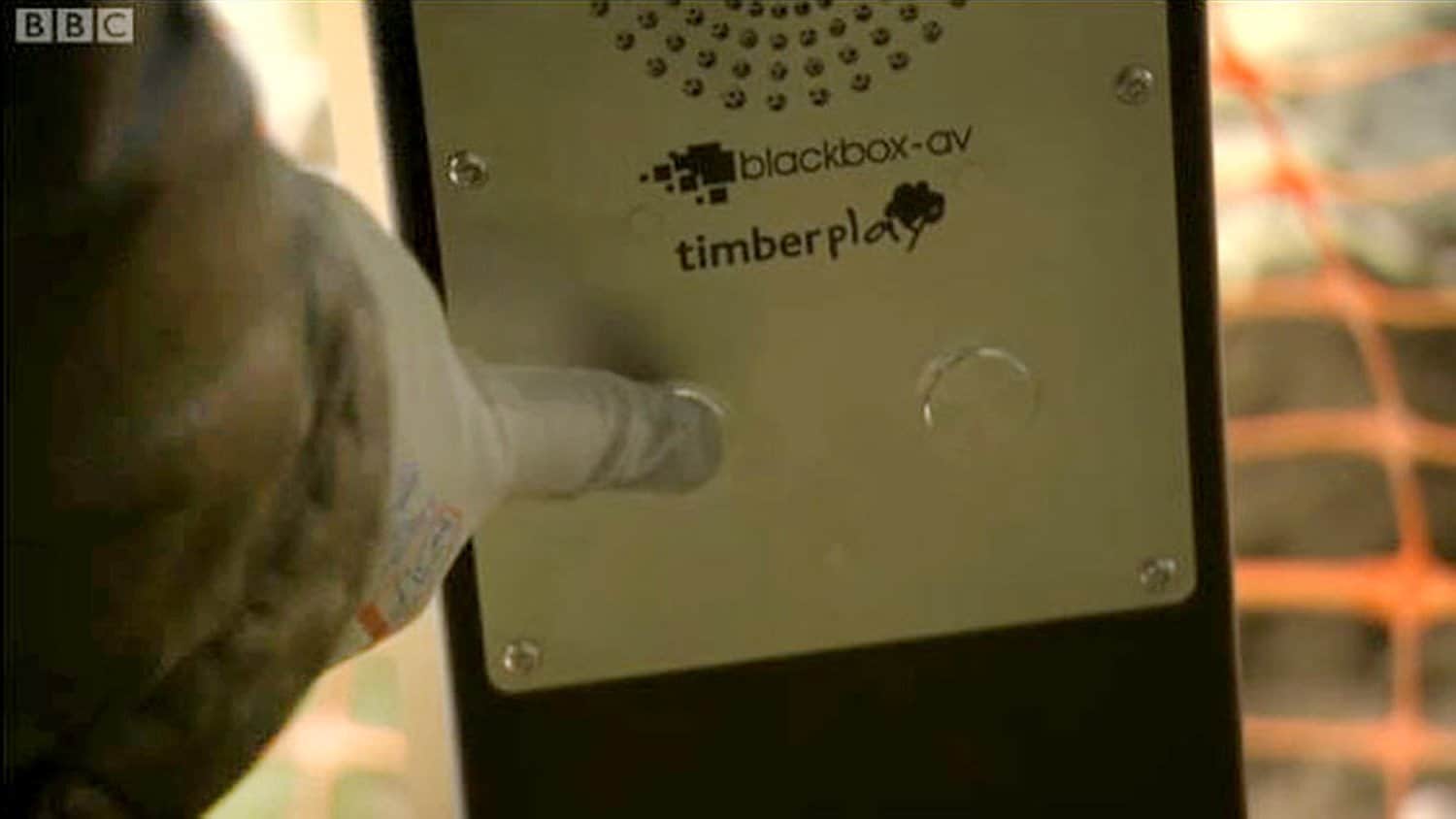 The Solar Post proved to be a massive hit with both the residents and the presenters alike, who continued to return and play with it throughout the course of the show. Watch the video below to see some happy residents enjoying the sound of the seaside.
Related / Recent Projects

Did you know we sell our extensive range of off-the-shelf audio visual products on our online store?
visit shop