August Newsletter – What We've Been Up To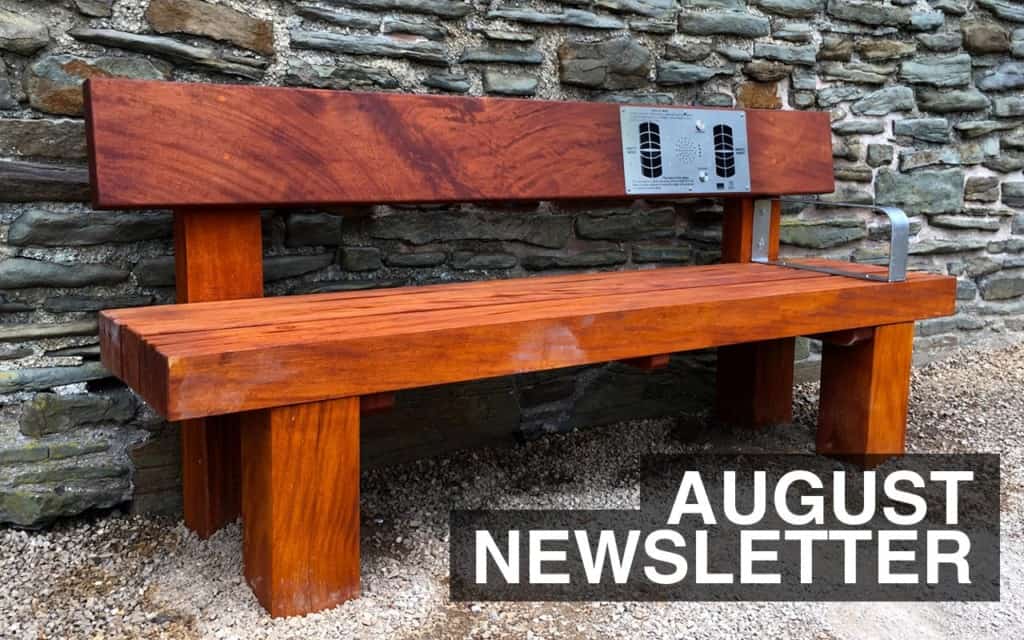 Welcome to our August newsletter! Summer has finally made an appearance (we think…all we've seen is buckets of rain outside the offices!) and our schedule has been as busy as ever. Let's get stuck into our recent projects and news.
Solar Audio Post & Audio Bench – Neath Abbey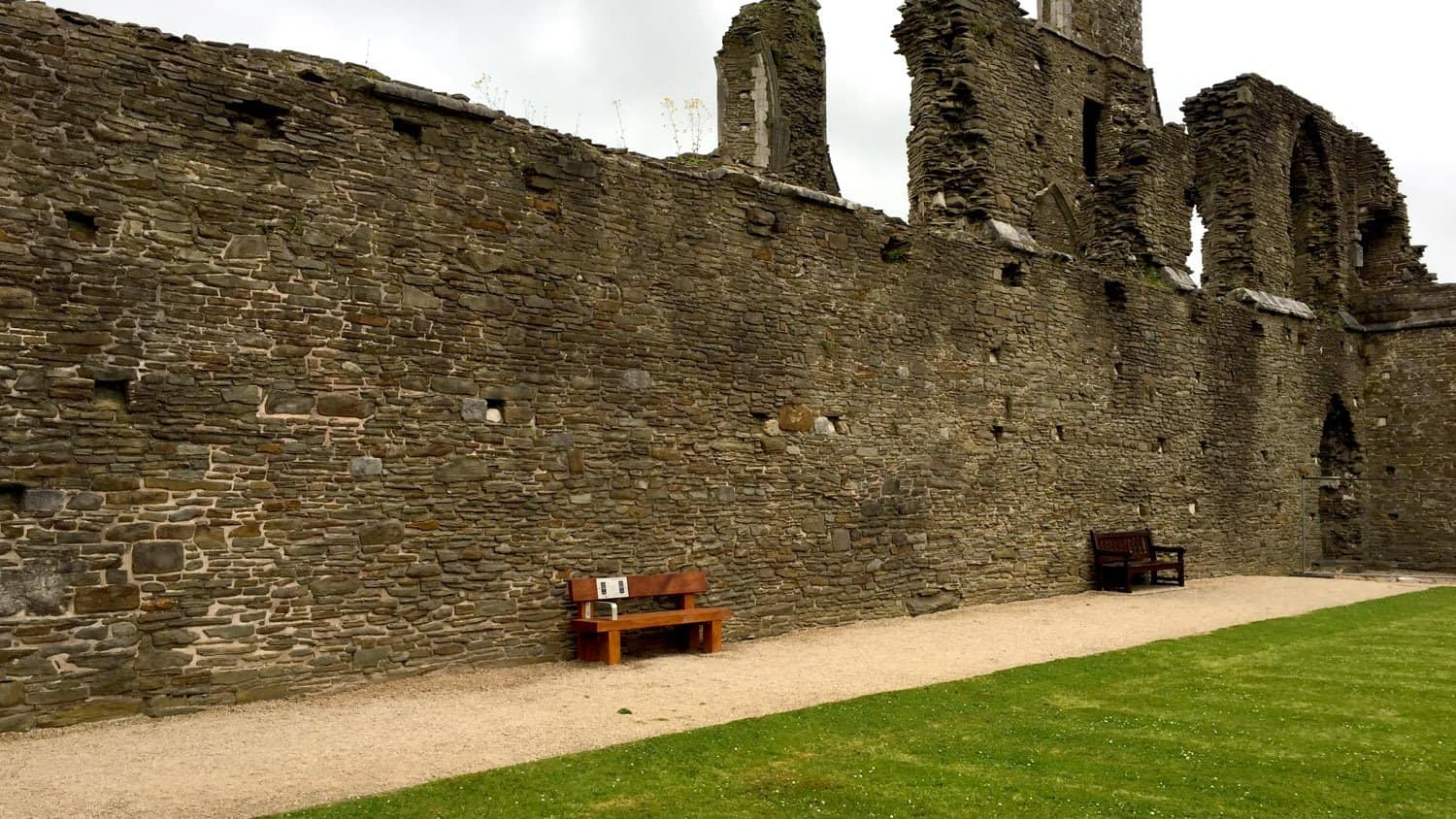 Neath Abbey is now home to two of our Solar Audio Posts and an Audio Bench, only a short drive from our offices in Port Talbot, the Abbey has been undergoing extensive restoration work as part of Cadw's initiative to help conserve the site.
With Mint Motion overseeing the install, the bench and posts allow visitors to listen to stories of what life used to be like in the Abbey and daily rituals of the Monks who resided there. Each installation offers audio in both English and Welsh and provide an intriguing insight history of the Abbey.
15″ Open Framed Screen – Chepstow Museum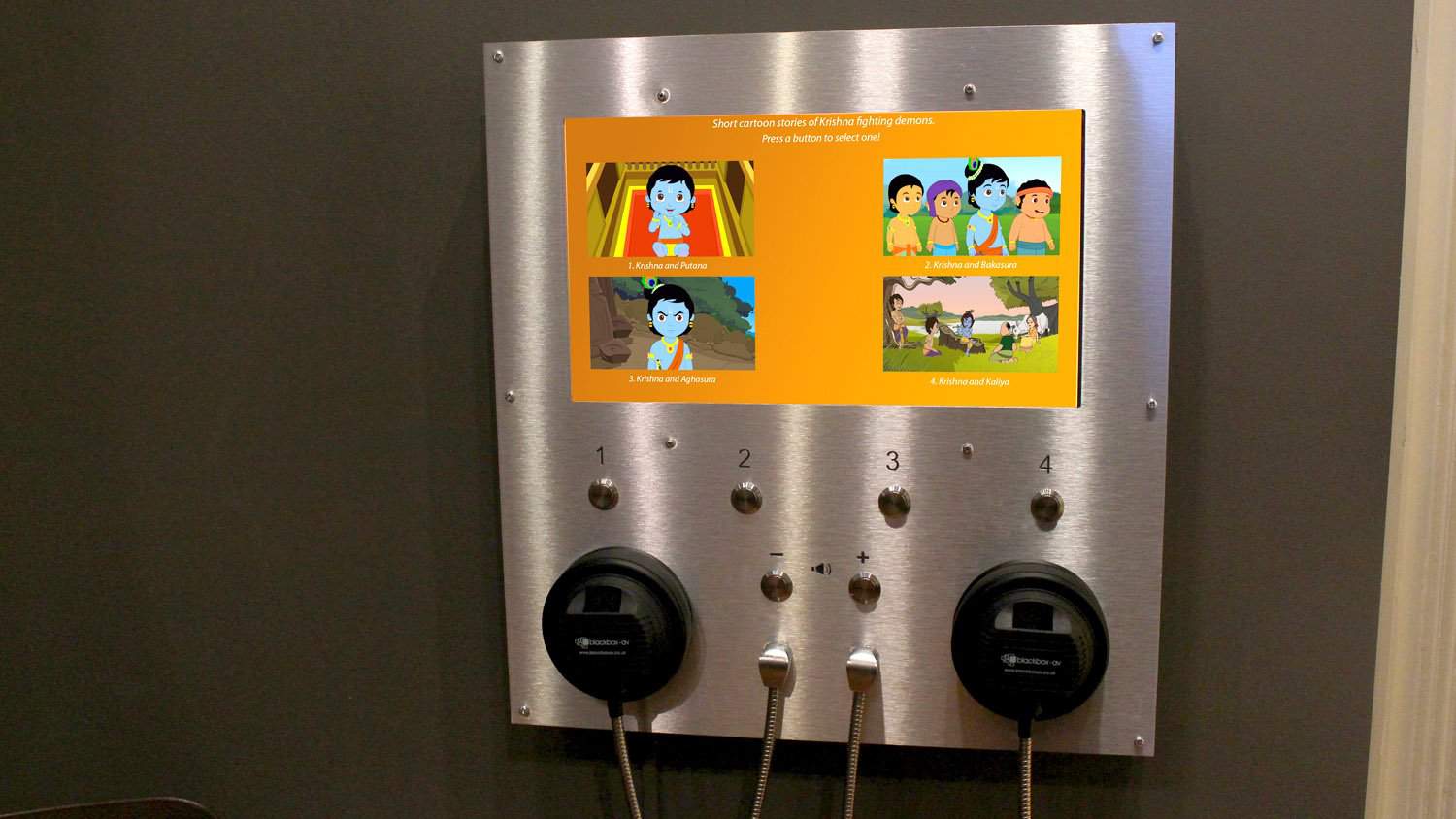 A brand new exhibit has opened at Chepstow Museum. Hidden in the Lining: Krishna in the Garden of Assam tells the story of Assam (a state in northeastern India). The centrepiece of the exhibit, a garment lined with ancient Vrindavani Vastra fabric, with links to Wales & Chepstow.
With a very strict budget we were able to supply two of our 15″ Open Framed Screens within a bespoke housing unit that incorporates two single cup headphones and buttons. The units offer a number of videos for visitors to view and provide a simple yet effective addition to the exhibition, with the ability to easily update content in future.