The Jewish Museum, London
…The new Jewish Museum is now open. Following a £10m investment, we have created not just an enlarged home for our internationally acclaimed collections but also an inspirational place for you to explore Jewish culture, heritage and identity. Engaging with people of all ages, backgrounds and faiths the new galleries bring our collections to life by placing the Jewish story into the wider context of British history…
-The paragraph below is from the Jewish Museum's website
Audio Visual Installation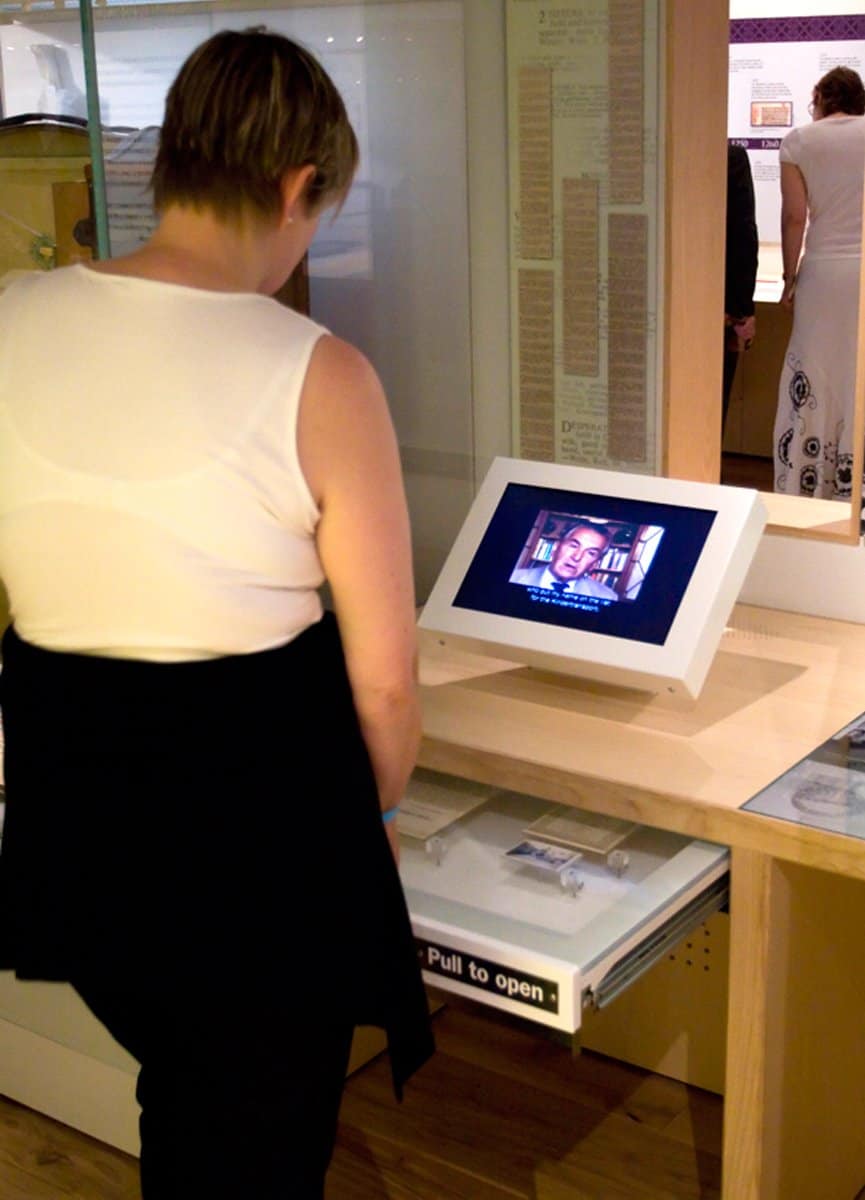 blackbox-av provided the entire Audio Visual (AV) Hardware solution for the brand new Jewish Museum, London. Our involvement was from design, implementation and now the on-site maintenance of provided solution. The £200,000+ project incorporates innovative bespoke techniques to achieve the objectives of the interpretation designers and the Museums directors. The first month has seen record attendances for the Museum with all aspects of the AV receiving universal approval!
The centrally located AMX control system that integrates with the building management system provides easy to use functions/features/adjustments for non-technical staff. The blackbox-av ethos of "quality delivery, consistent performance" has clearly been achieved. The products have been chosen specifically for their reliability, stability and their real life tolerance to the use within a modern day Museum.
The Museum has over 35 AV zones some of which utilise cutting edge AV techniques. The Museum is one of the first in the UK to adopt multi-touch technology in the form of multi-touch table. This takes the form of a large table housing a projector and camera sensing equipment allowing up to 8 people to interact with it at any one time. The solution contains directional sound equipment, RFID technology, on glass projection techniques, and the use of LCD screen technology set behind a mirror to provide a very unique effect. The scene is set in the entrance area where synchronised video playback devices are projected onto 5 large bespoke projection screens providing a dramatic welcome to the Museum.
We thoroughly recommend a visit!
Related / Recent Projects

Did you know we sell our extensive range of off-the-shelf audio visual products on our online store?
visit shop