Bespoke Video & Audio Unit – Oasis Cardiff
The team at Blackbox were very approachable and understood what we needed for our project. Plus, they went out of their way to personally deliver the finished product when we were on a short deadline. A great company for small-to-medium sized projects looking for something tailor-made.
– Mari Lowe, Project Coordinator
Back in June, we were approached by Oasis Cardiff to help them design a video and audio unit for their upcoming touring exhibition, Refugee Wales. The exhibition focuses around the stories of the refugees and asylum seekers who had come to Wales and how they had adjusted to life in the country. The participants came from a number of places including Syria, Eritrea and Sudan. The exhibition aims to help get their stories heard by the public, while also providing them with new life skills through the process. Funded by the Heritage Lottery Fund this is the last stage of a two year project.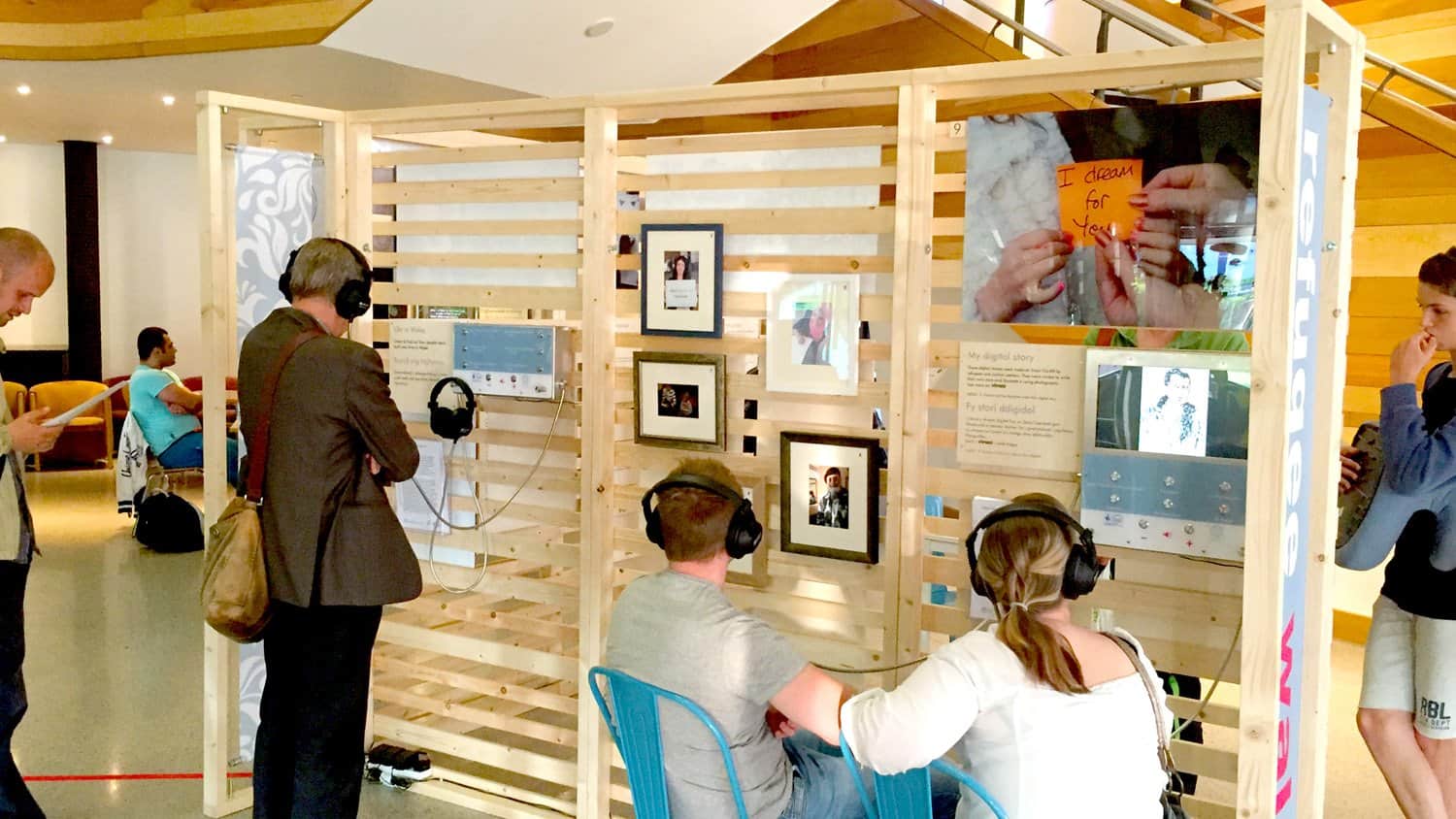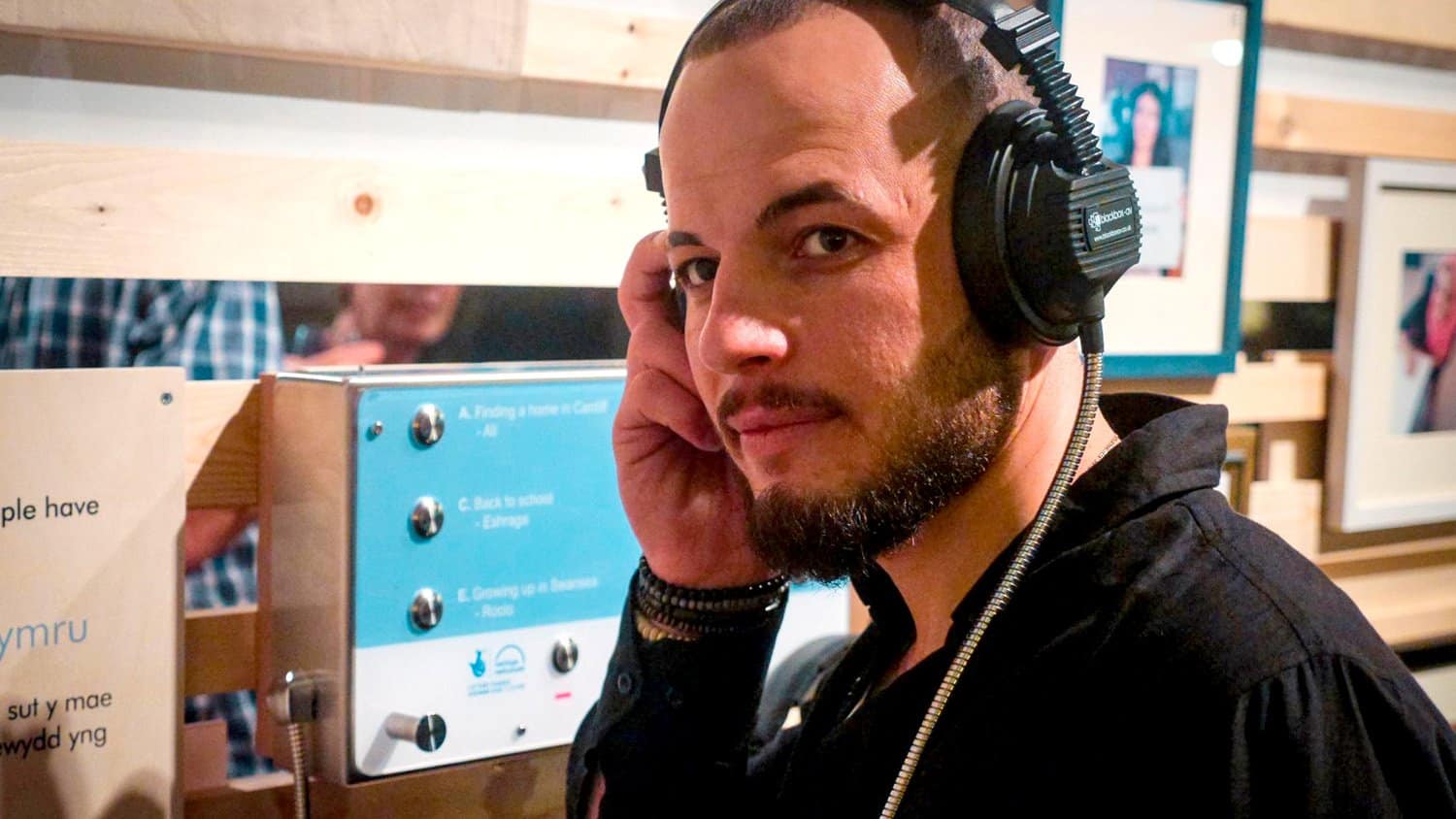 Bespoke Audio & Video Unit
We developed a matching Audio and Video unit that would allow users to select various audio tracks or video files to play via button activation. Both units are of a robust metal design with a reverse printed front panel – volume controls allow users to increase/decrease audio which outputs the various enlightening refugee stories through our Armour Cable Headphones. The video unit utilises a HD 15″ Open Frame Screen with eight selection buttons whilst the audio unit utilises our SoundClip-8 with 6 buttons + volume up and down.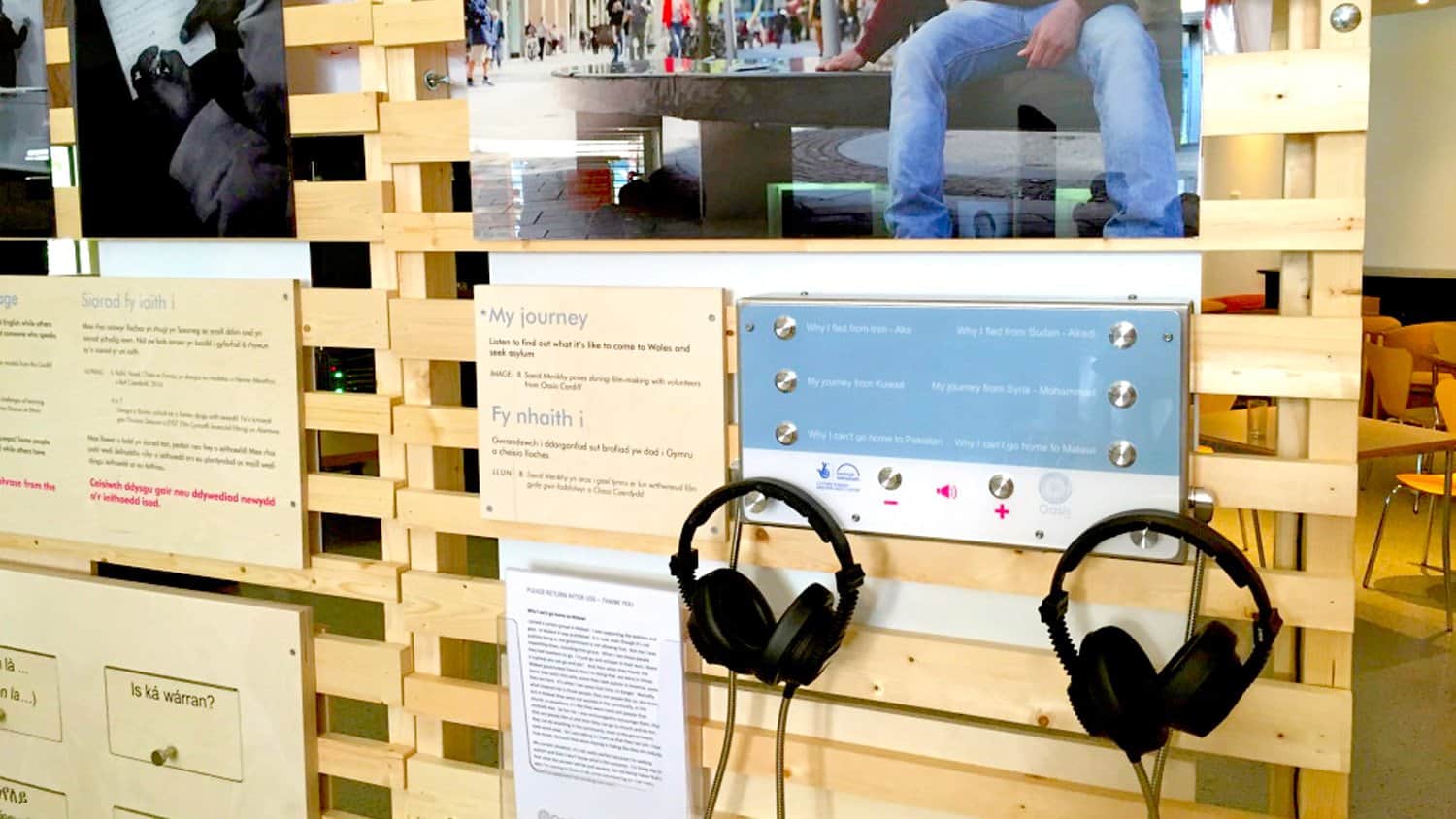 The exhibition stand and print were designed by Semaphore Display.
The exhibition was first displayed at the Wales Millenium Centre and has since been taken to other locations in Wales, including Aberystwyth's Ceredigion Museum. It's currently on display in Wrexham Library until October 22nd. The stories will then become part of the National Museum Wales archives.
Related / Recent Projects

Did you know we sell our extensive range of off-the-shelf audio visual products on our online store?
visit shop