The Hold – Suffolk Archives
Blackbox AV provided a range of AV hardware and software for the fit out of the permanent display at The Hold as well as for our temporary exhibition space. The friendly team worked really hard to prepare the equipment and software for installation, working to a tight time frame and alongside several other suppliers. Blackbox have been easy to contact for support and guidance along the way, quickly resolving any issues and providing easy to use resources to guide future use. The equipment and software has been easy for us to use, update, and add content to ourselves and proved popular with visitors. We will be using the equipment for many future exhibitions and displays.
-Emily Shepperson, Exhibition and Interpretation Officer
'The Hold' houses the majority of Suffolk's archives, partnered with the University of Suffolk and supported by the National Lottery Heritage Fund this unique building has approached the concept of archives in a fresh way. Not just volumes of information and items stored for posterity instead The Hold aims to engage with the local community and beyond.
Located along Ipswich's waterfront The Hold utilises a mix of traditional and modern AV solutions to share  900 years worth of Suffolk's national and international archives with visitors.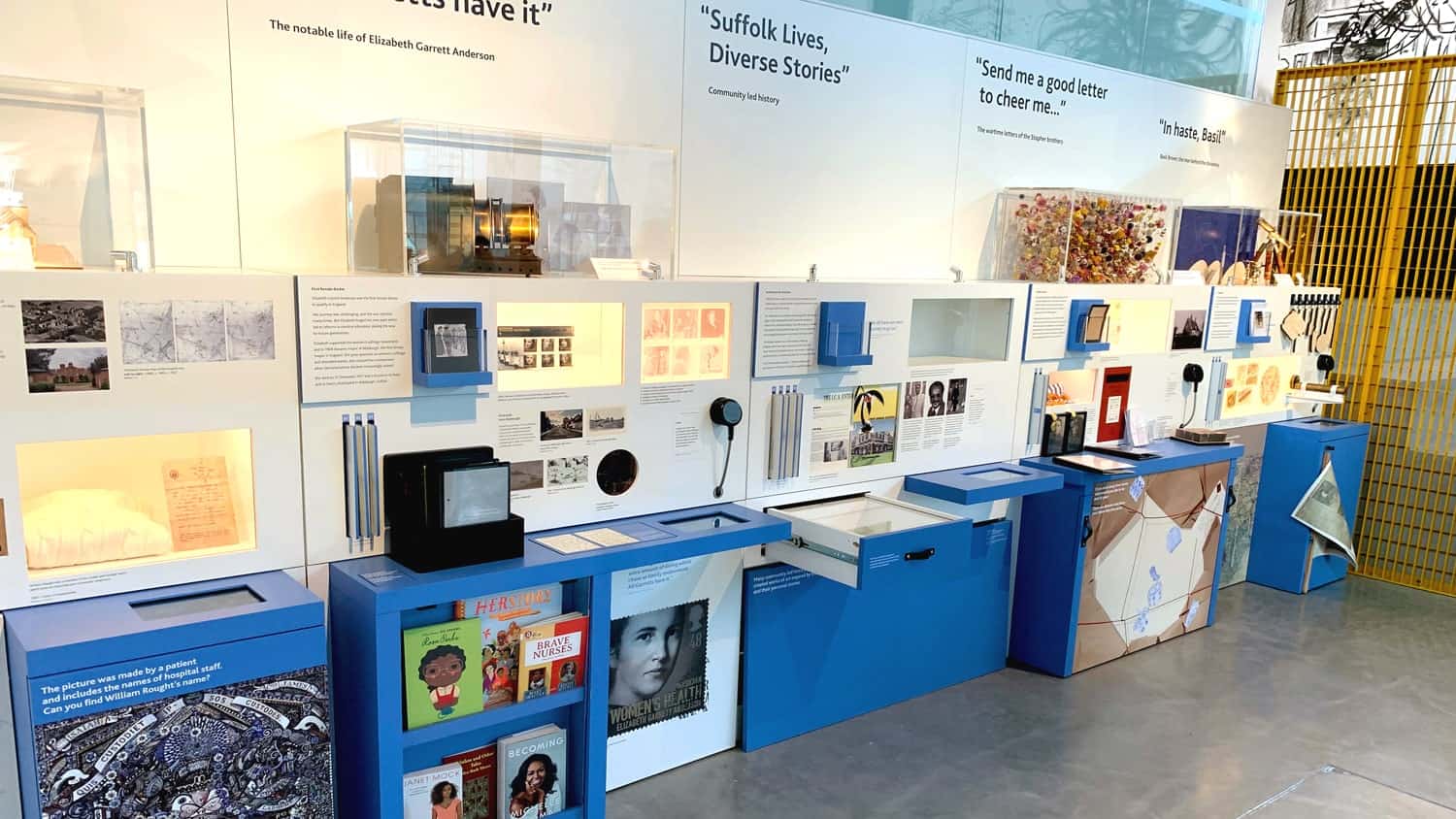 The space features a collection of our off-the-shelf products including 10″ Android Tablets that utilise our unique software, Lightbox Lite to share selections of multi-media across various terminals.
Each tablet includes a different gallery which displays media and text on various aspects of Suffolk's history. See a preview of it in action software below:
We also utilised our off-the-shelf multi-app package created specifically for touchscreens called Lightbox 3. Using the included user-friendly manager, The Hold's team were able to take charge of their whole interactive and create it entirely themselves.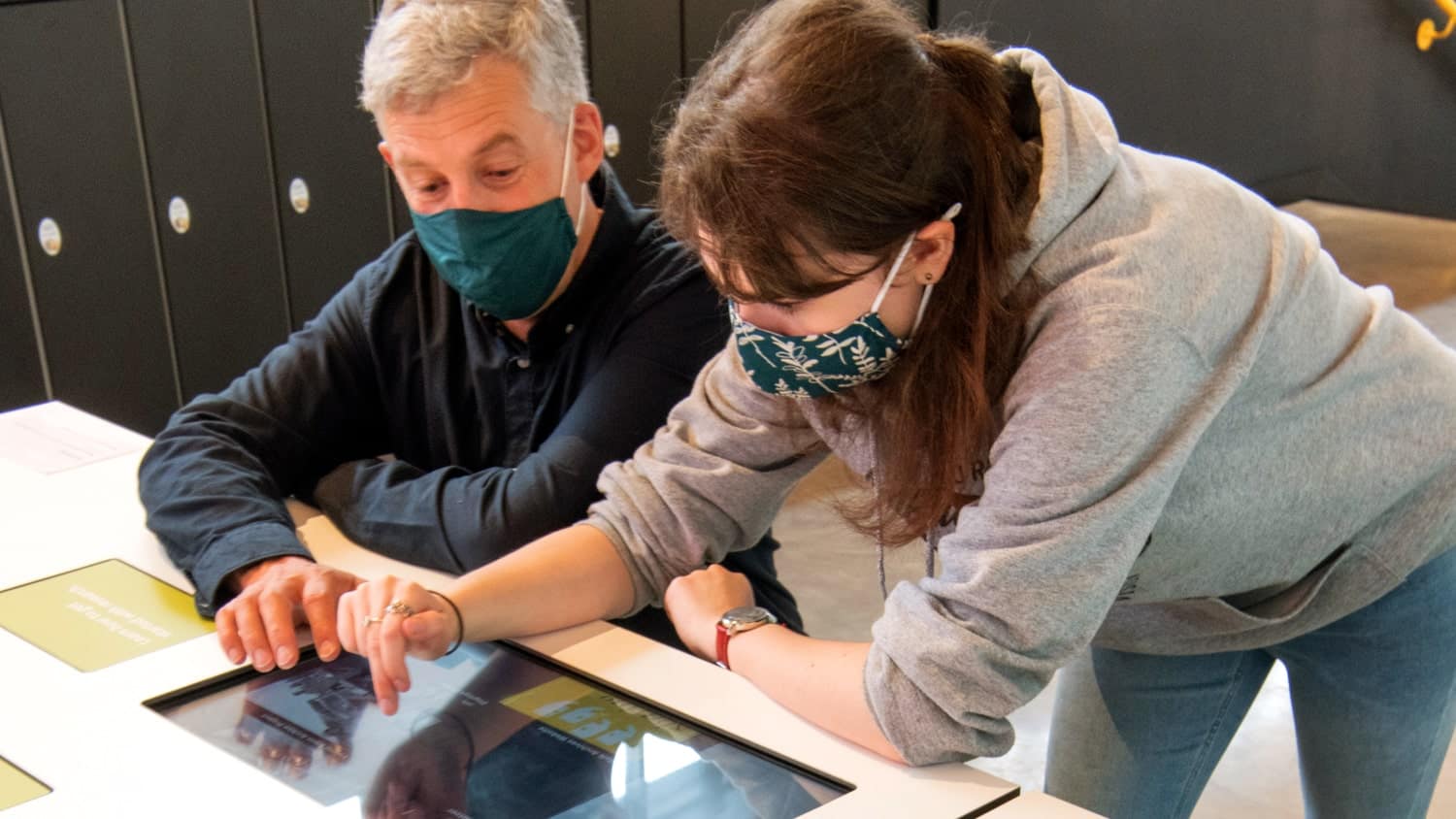 The Hold were first to utilise our new headphone cable retraction system – the Recoiler, combined with the Heavy Duty Handset the Recoiler allows the cables to be retracted tidily behind/under various panels.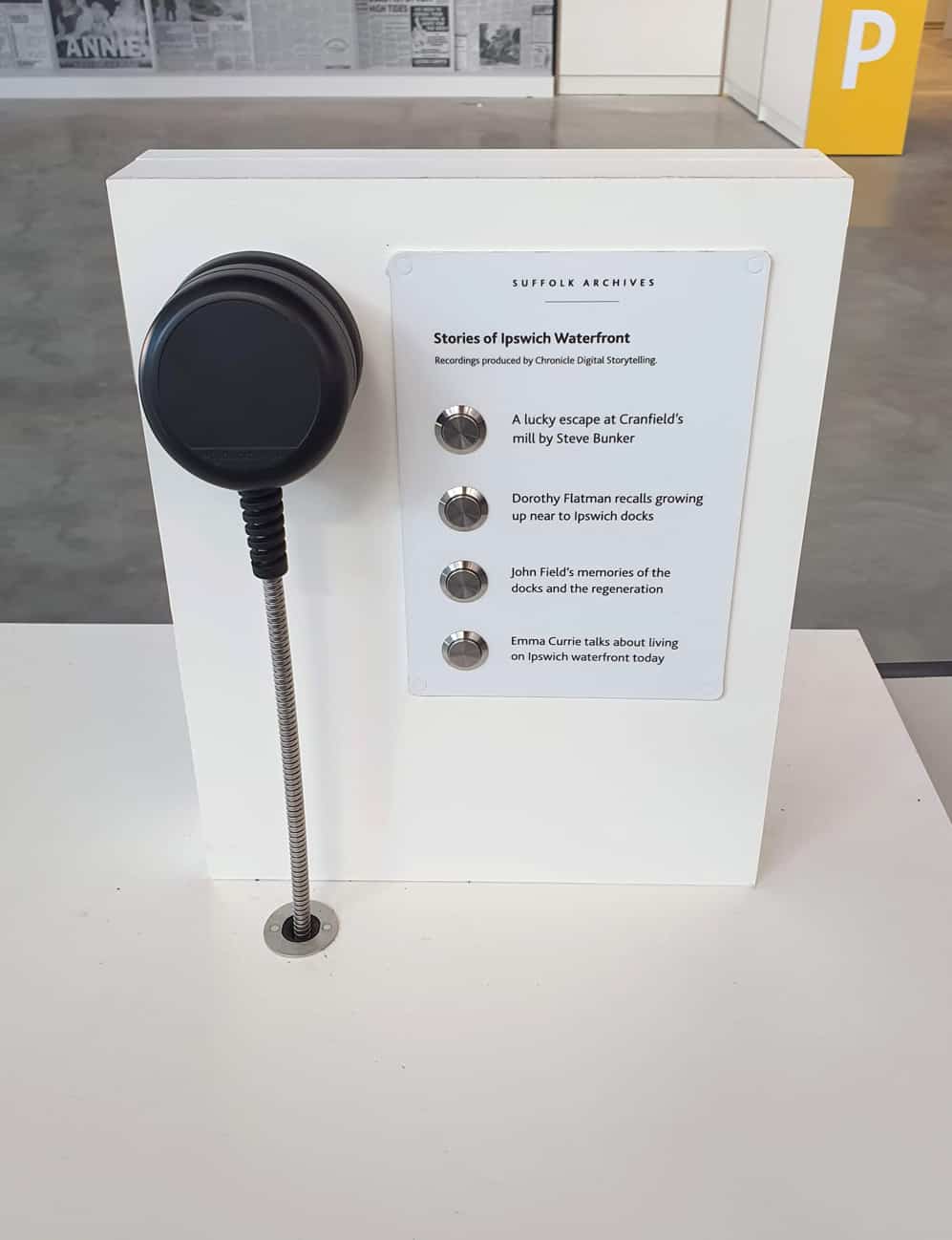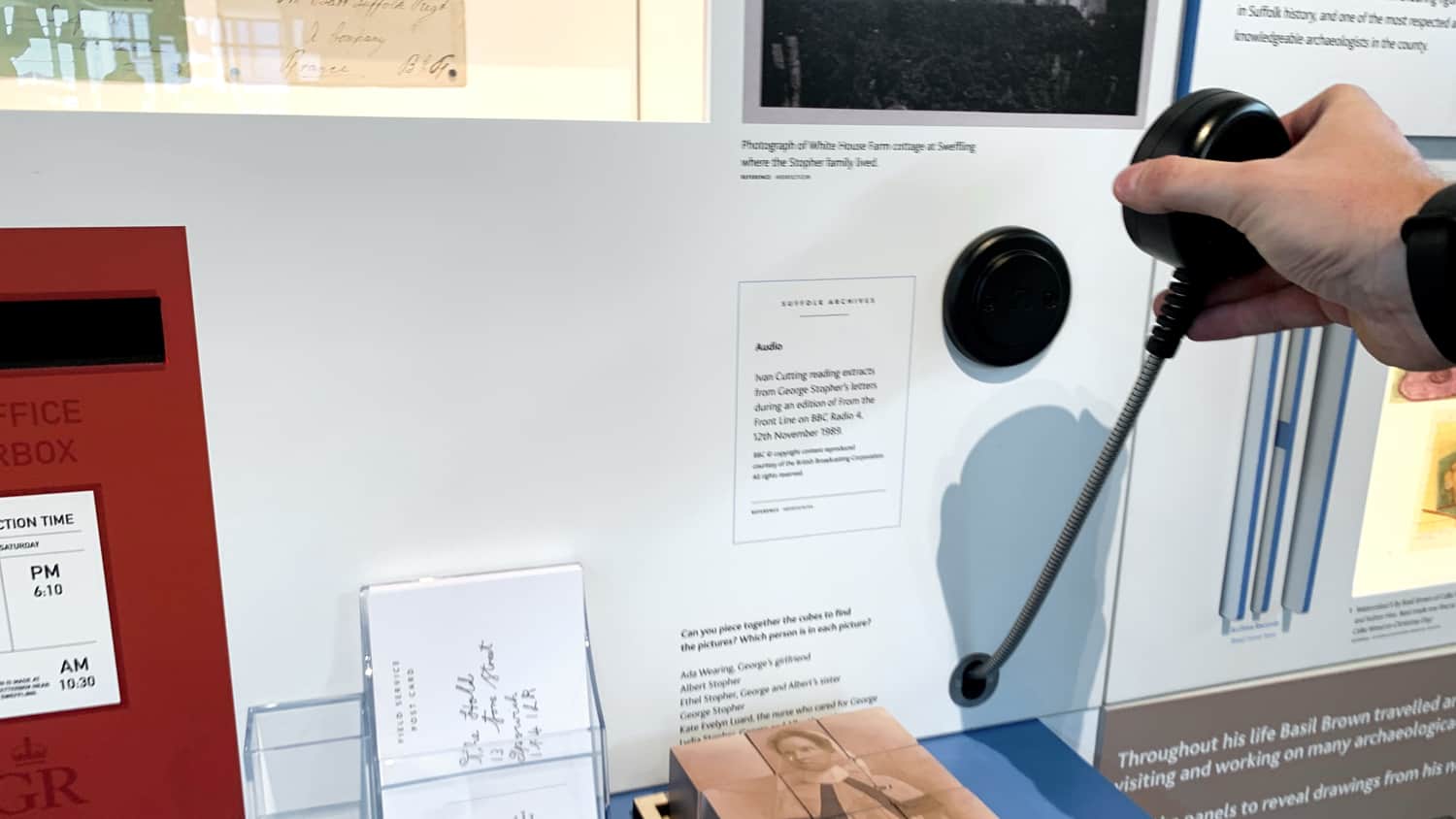 Coupled with a SoundClip audio player the sound stations utilise AutoPlay to automatically activate content when lifted from their unique magnetic hanger. This solution was used well in a number of 'audio benches' that allow visitors to interact with the space whilst seated.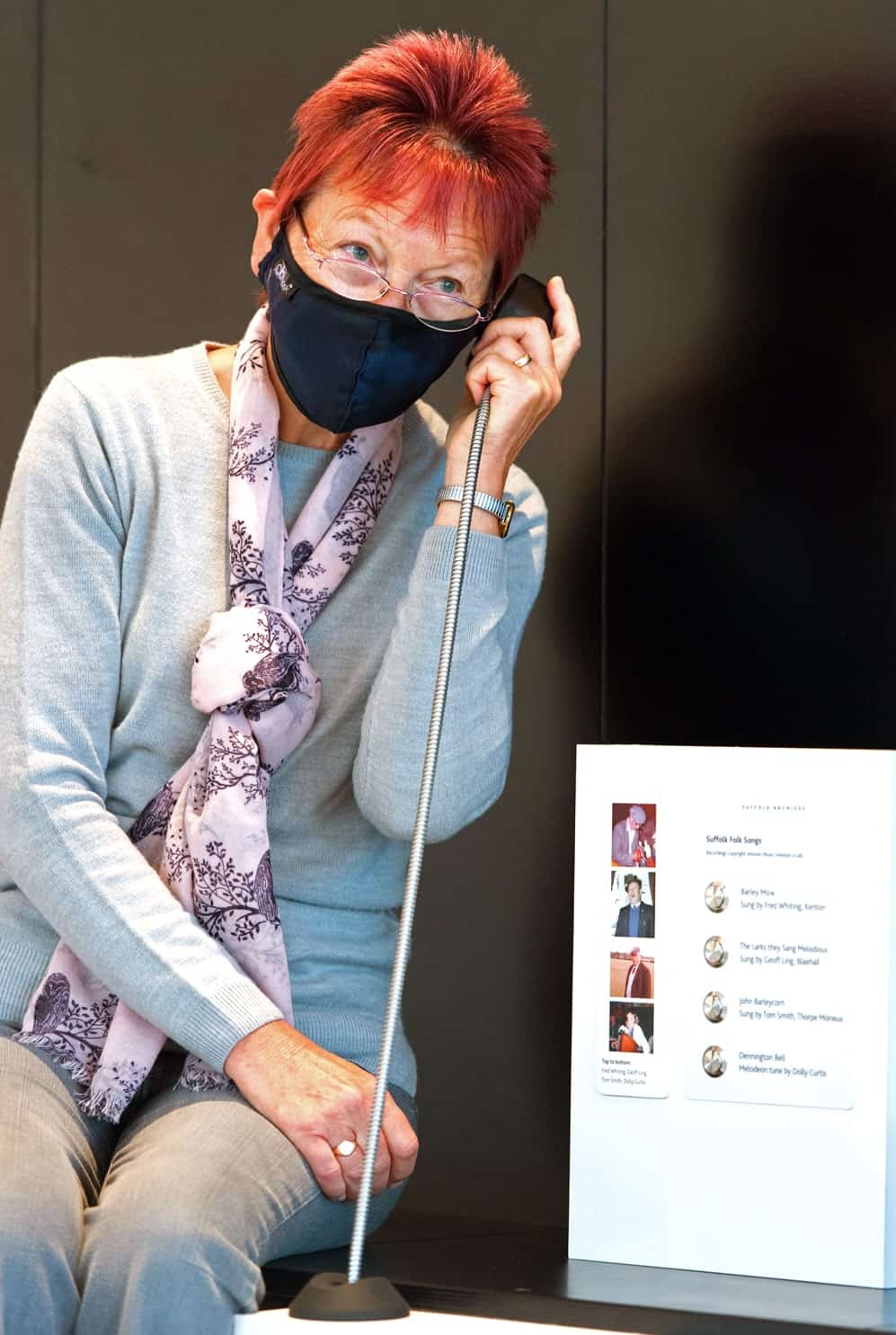 These modern interpretive techniques allows visitors of The Hold to engage with hundreds of years of archival materials in enjoyable and entertaining ways, taking full advantage of the compelling documents available for current and future generations.
Related / Recent Projects

Did you know we sell our extensive range of off-the-shelf audio visual products on our online store?
visit shop