Solar Audio Posts – Roman Vindolanda Site
"A three-minute talk is delivered in English, French, German, Italian, Dutch and Spanish and we are very pleased to have almost 24,000 commentaries delivered in their first seven months of install."
– Barbara Birley, MA, FSA, Curator at Vindolanda Trust
Roman Vindolanda was an auxiliary fort just south of Hadrian's Wall established roughly around 85AD. It was occupied by soldiers from many parts of the empire and recent excavations have revealed that people were still living on the site well into the 6th century and beyond. As an active archaeological site, the Vindolanda Trust wanted a way to help interpret its importance with visitors.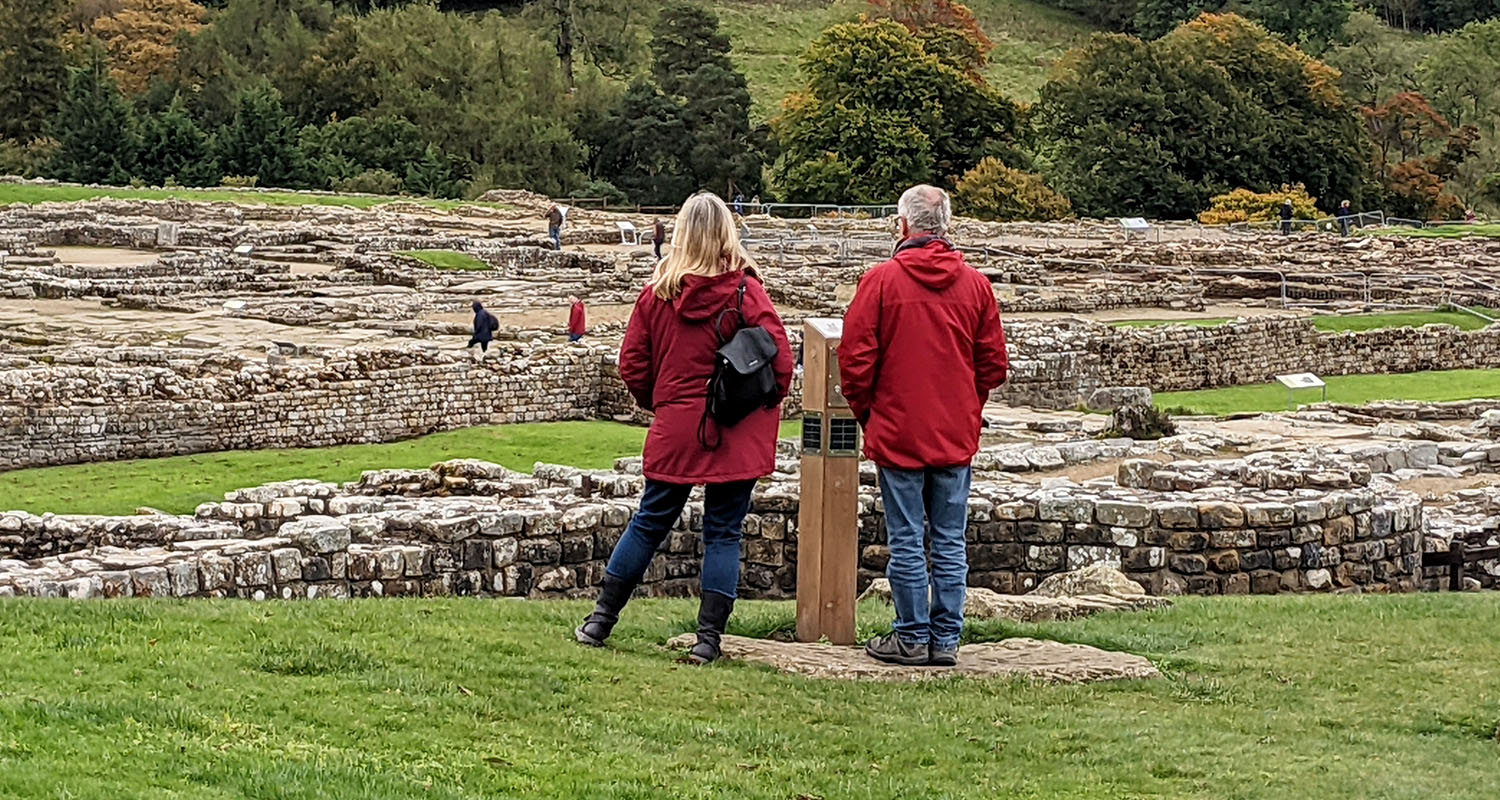 They were looking for a sustainable, multilingual solution to be installed at three points on the site. These points are strategically placed to get an overall view of the excavation and help visitors to orientate themselves within the space. The Solar Audio Post was the obvious choice.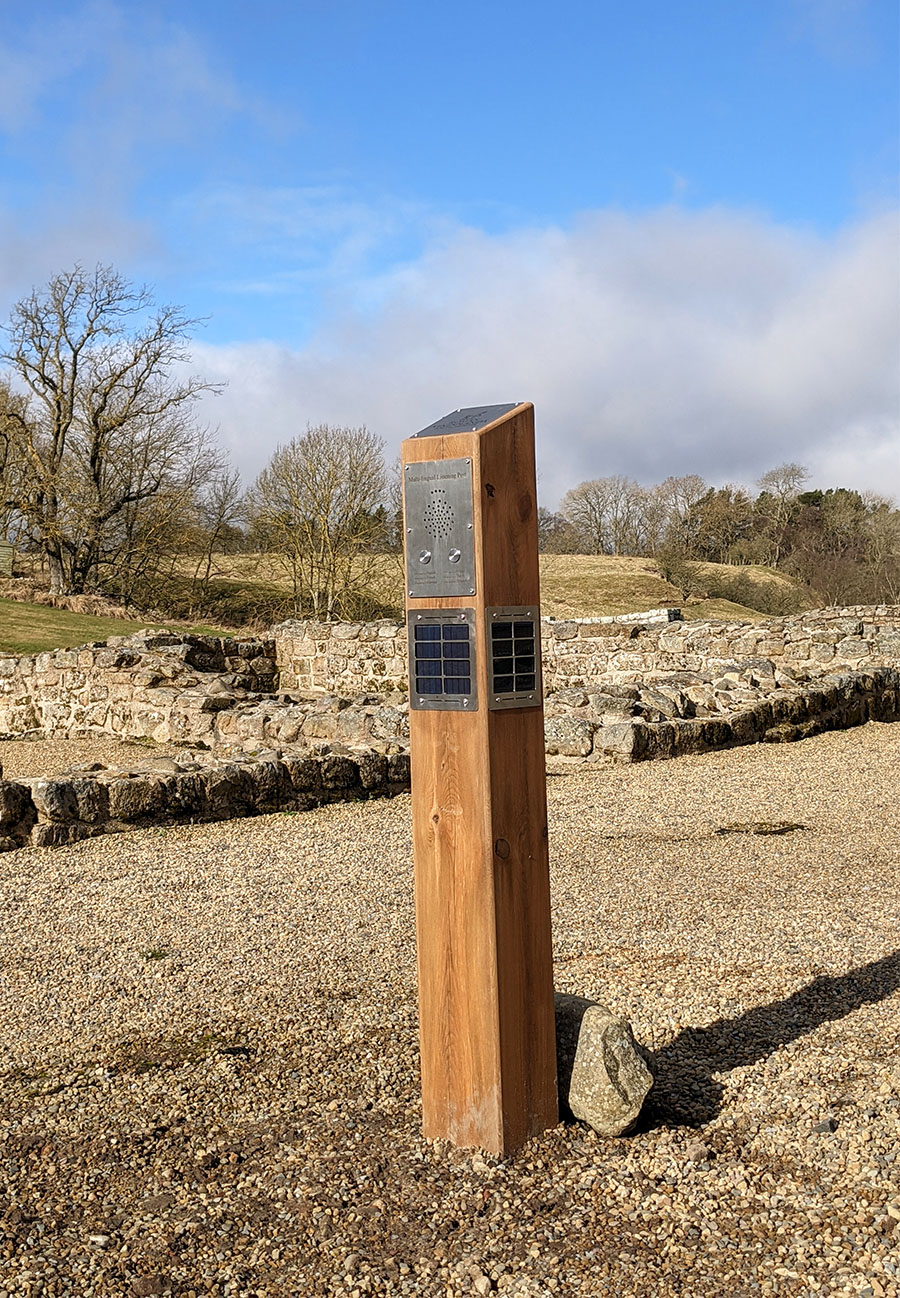 Barbara Birley curator for the Trust had this to say of the project; "A three-minute talk is delivered in English, French, German, Italian, Dutch and Spanish and we are very pleased to have almost 24,000 commentaries delivered in their first seven months of install." The 24,000 commentaries she refers to are the playback statistics for each message, the Solar Audio Post allows you to access these statistics to see how many times each message has been played.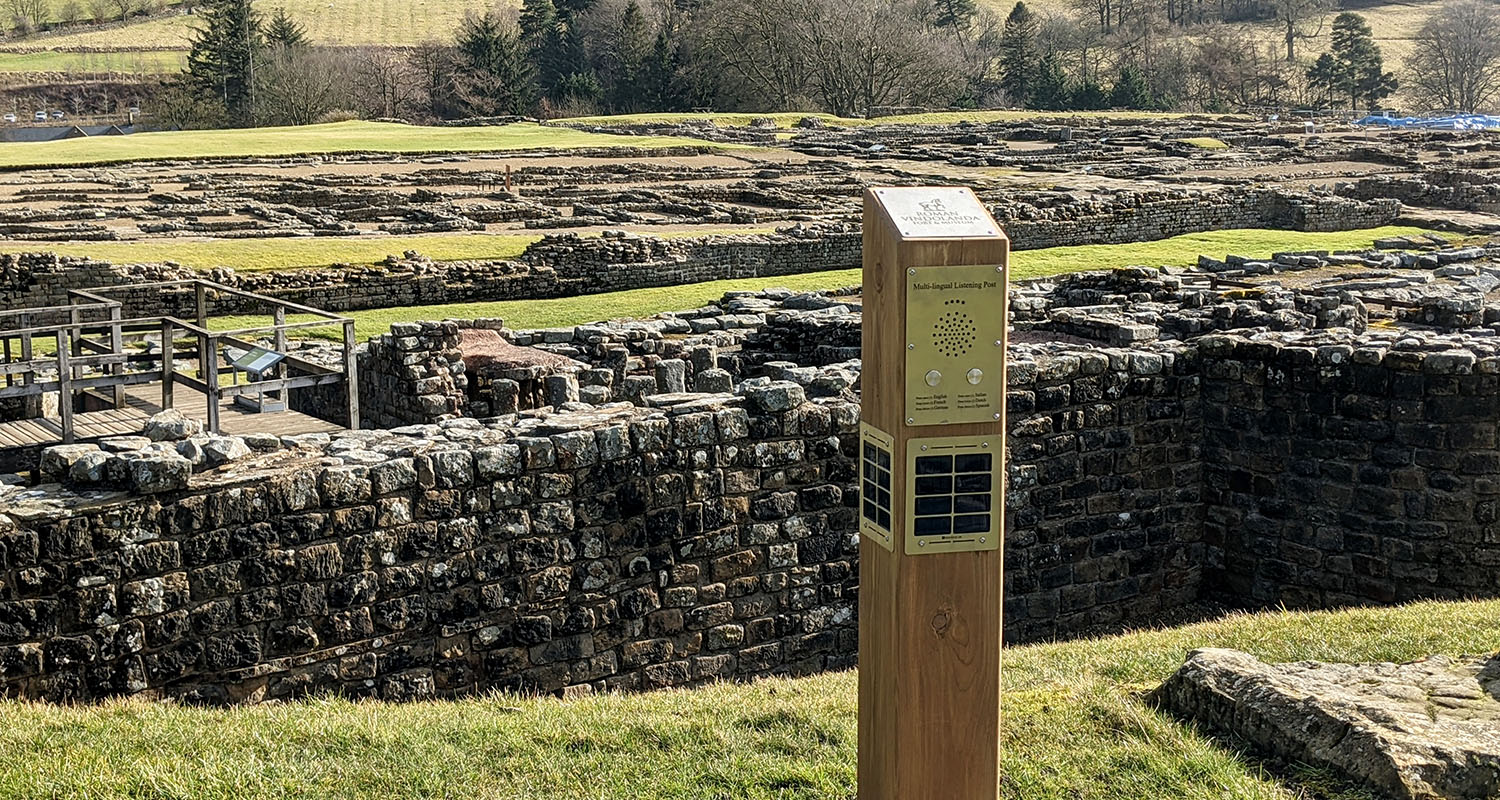 Our Solar Audio Posts can be  enhanced with customisable top and/or front plating, in this case the front plate was utilised to include text displaying the 6 language options available and instructions on how to access them while the top plate displays the Roman Vindolanda Fort & Museum logo.
With over 24,000 plays in just a few short months, the posts have proven a great addition to this invaluable historical site.
Related / Recent Projects

Did you know we sell our extensive range of off-the-shelf audio visual products on our online store?
visit shop