Kiosk, Lightbox 2 & PageTurn – Sion Stables
Lightbox is great and the 1861 cookbook [PageTurn] looks fabulous, really love the technology and presentation – its received lots of interest and plaudits
 – Francis Hood, Project Coordinator of Sion Stables
Founded in 1835 Sion Mills is a historic linen village in Northern Ireland – now widely known as an area rich in architectural heritage. A £1.2 million renovation of the old Sion Stables building has seen the creation of a new Museum and Heritage Centre which has become a focal point for tourism, unveiling the fascinating and engaging story within the wider area.
The Ireland based heritage and digital consultancy Oli were commissioned as part of this renovation project to provide various services, including the supply of a new touchscreen system within the Sion Stables Heritage Centre – the system was to act as an information point whilst allowing digital access to a cook book written in 1861. As the all Ireland distributor of our unique products, Oli developed a system utilising the Free Standing Kiosk running both Lightbox 2 and Pageturn software.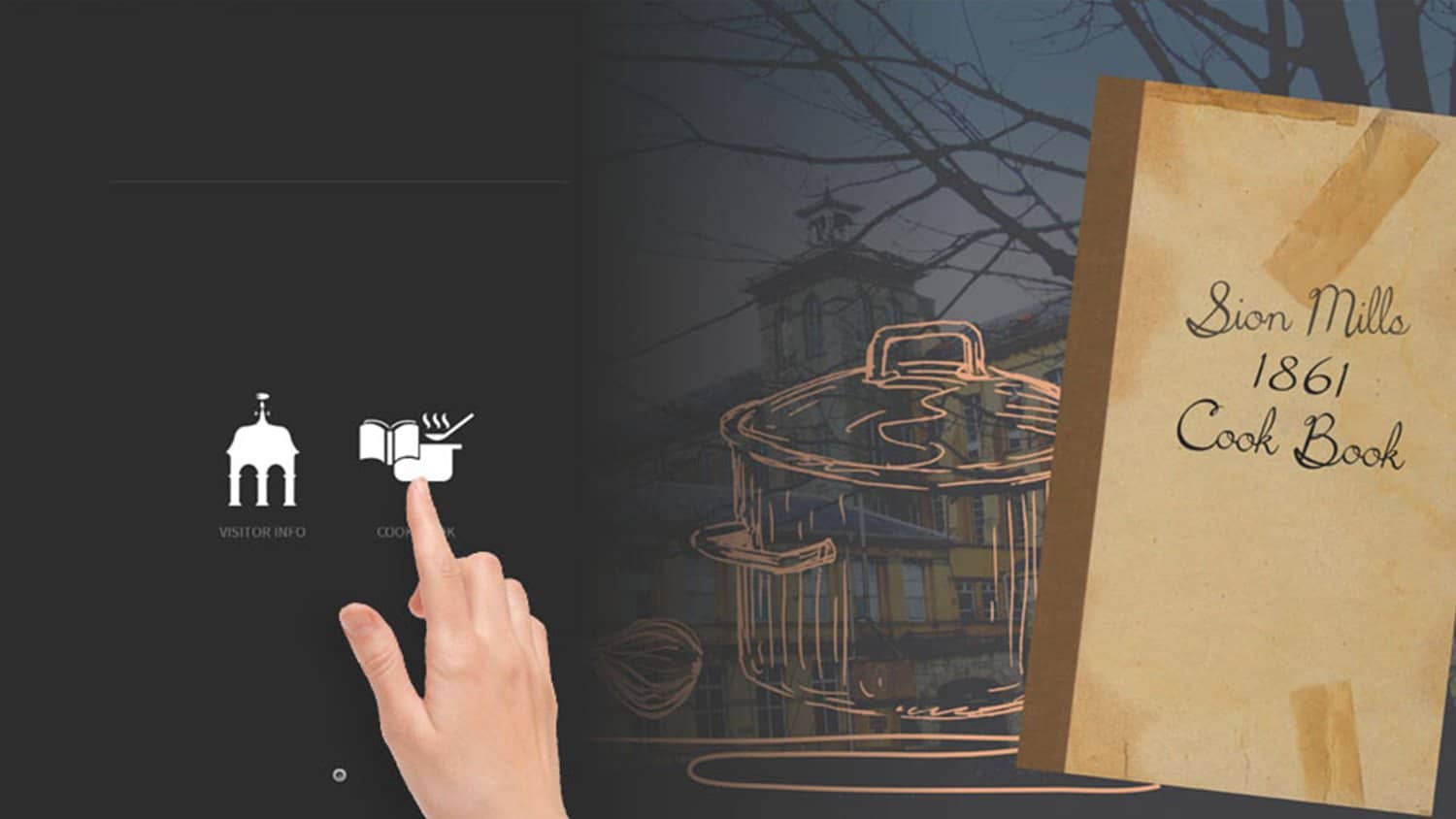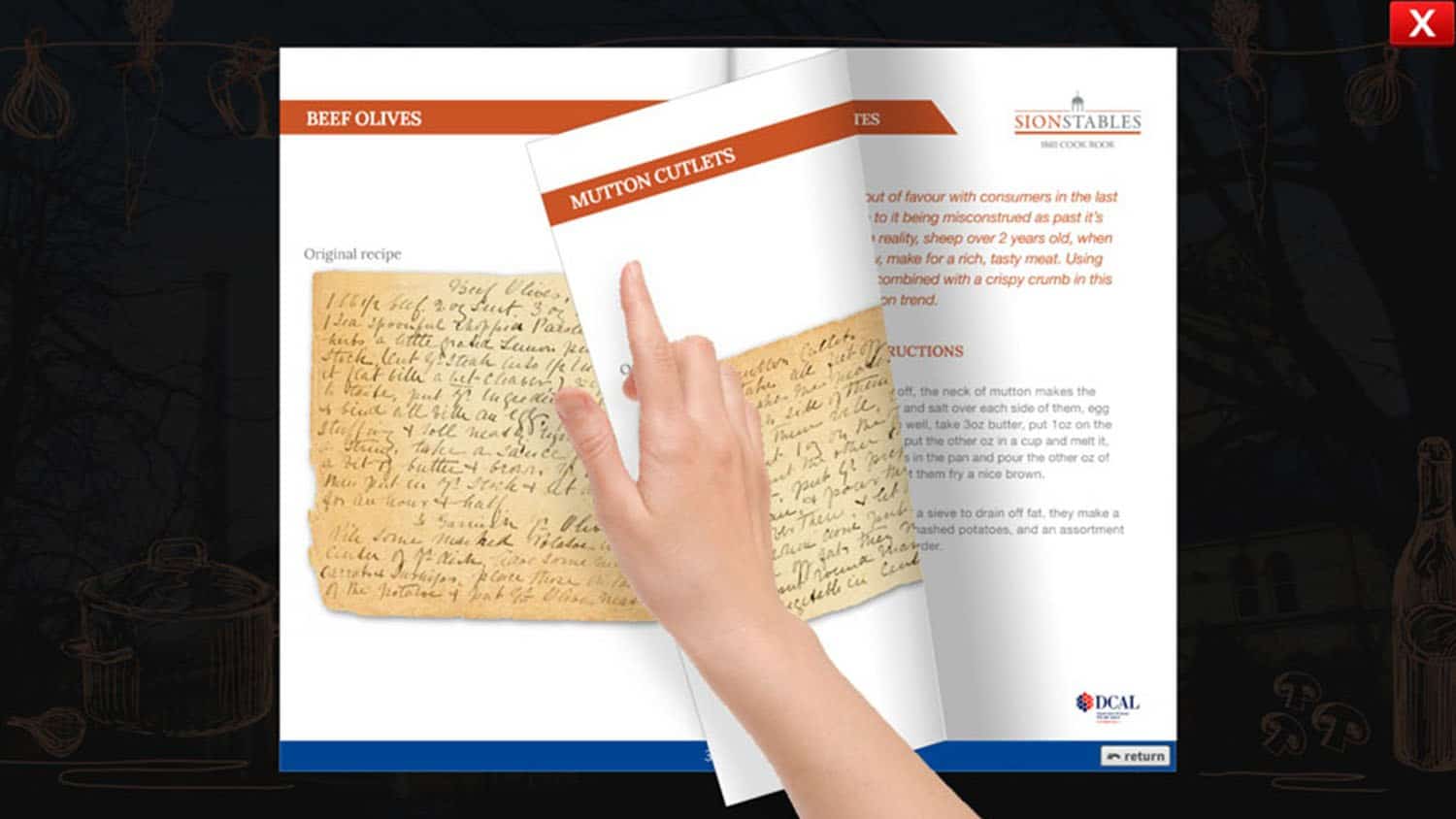 Lightbox, PageTurn & Parallax Slider
Lighbox was utilised as information point software, visitors are able to learn something of Sion Mills' history, the times of heritage tours, links to download the Sion Mills heritage trail app as well as access to the Sion Stables website and other useful things.
PageTurn was used to provide access to a digital book which translates recipes of an old 1861 cook book written by one of the villages founders James Herdman. Users browse as they would a real book with 'PageTurning effects'. Both the Information Point and Cookbook are accessible from the single touchscreen system through the use of 'Parallax Slider Homepage', allowing users to select which interactive they wish to explore.
The kiosk and software have proved a big hit at the Stables with both visitors and staff alike. It's a great example of what can be achieved with our off-the-shelf software solutions and a little bit of creativity.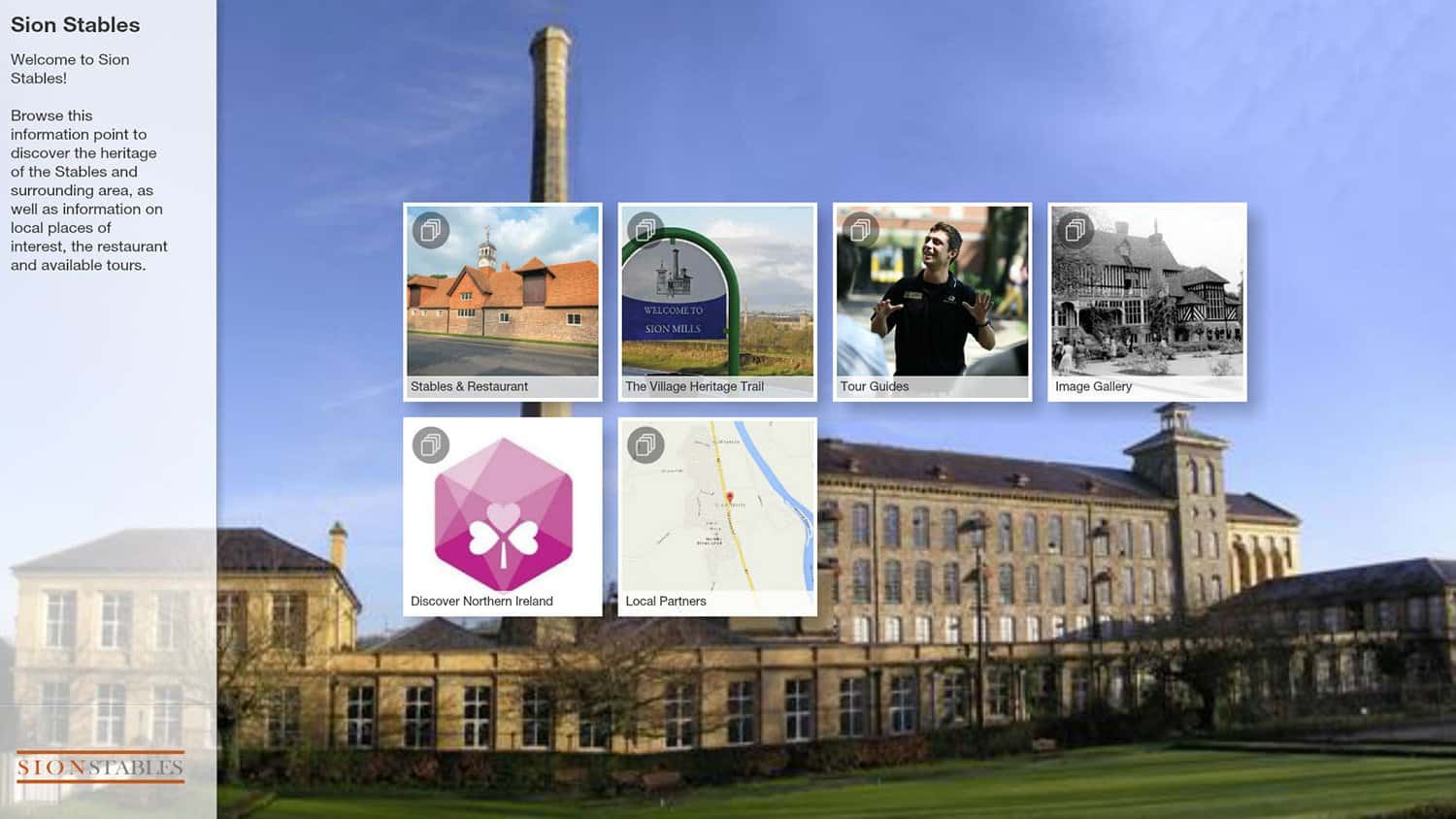 Related / Recent Projects

Did you know we sell our extensive range of off-the-shelf audio visual products on our online store?
visit shop