Heavy Duty Audio Bench – Curraghs Wildlife Park
"Our Talking Bench still looks wonderful after a Manx winter outside! Blackbox-av were great to work with – responsive and helpful – and we and our visitors are very pleased with the end result."
– Kim Etherton, Chair, Supporters of the Curraghs Wildlife Park (SCWP)
If you're an animal lover then Curraghs Wildlife Park on the Isle of man is a great place to visit. With an extensive list of residents including large cats, birds of prey, primates and the always popular Meerkats, Penguins and Red Pandas.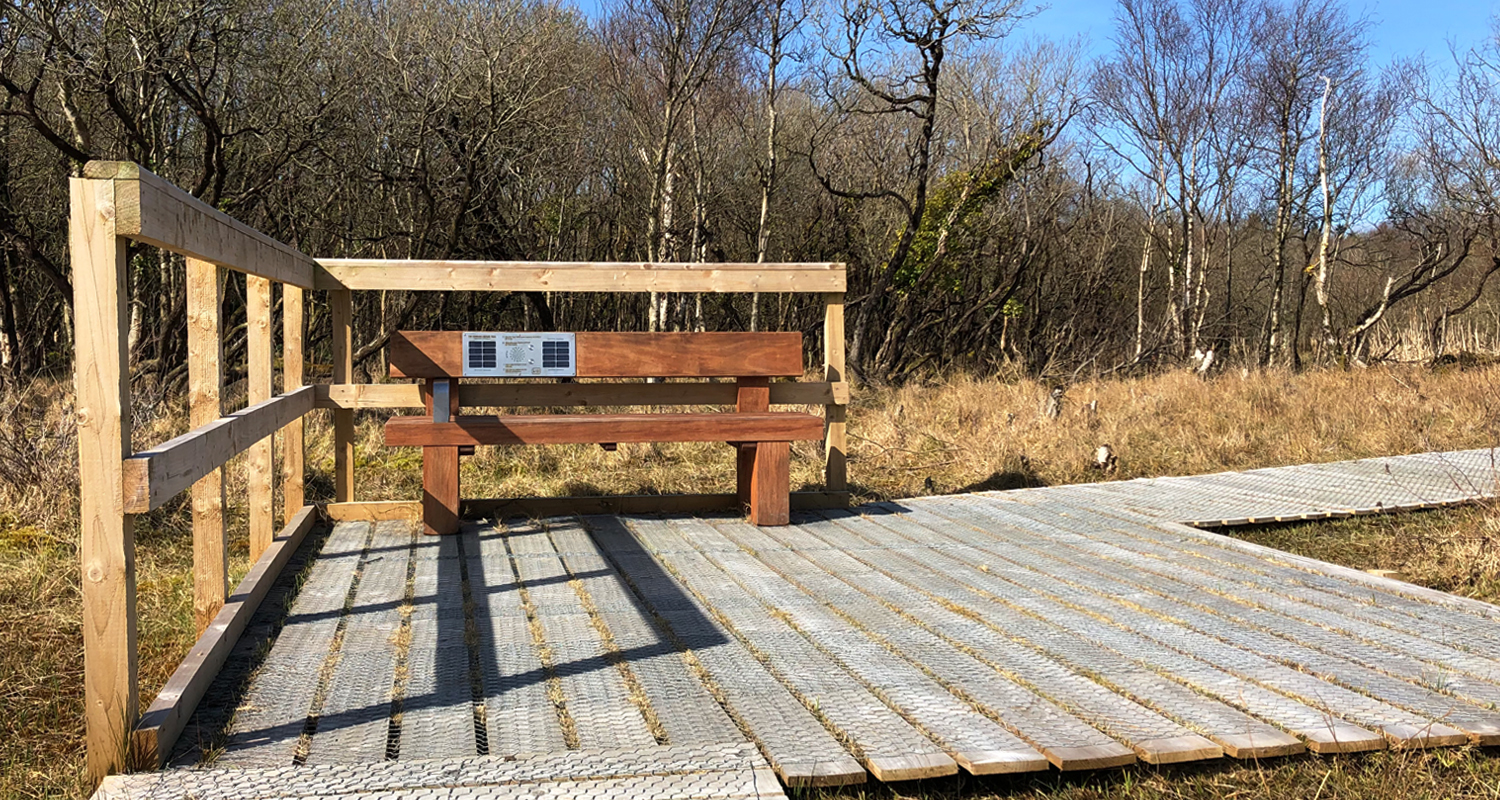 Amongst a long list of things to do at the Wildlife Park is the new Curragh Nature Trail through an area of the Park which is a wetland of International Importance. Visitors can have fun learning about this special habitat and its wildlife, with interpretation designed for all ages. We have previously supplied a U-Turn Round for this trail which was later joined by an Audio Solar Bench…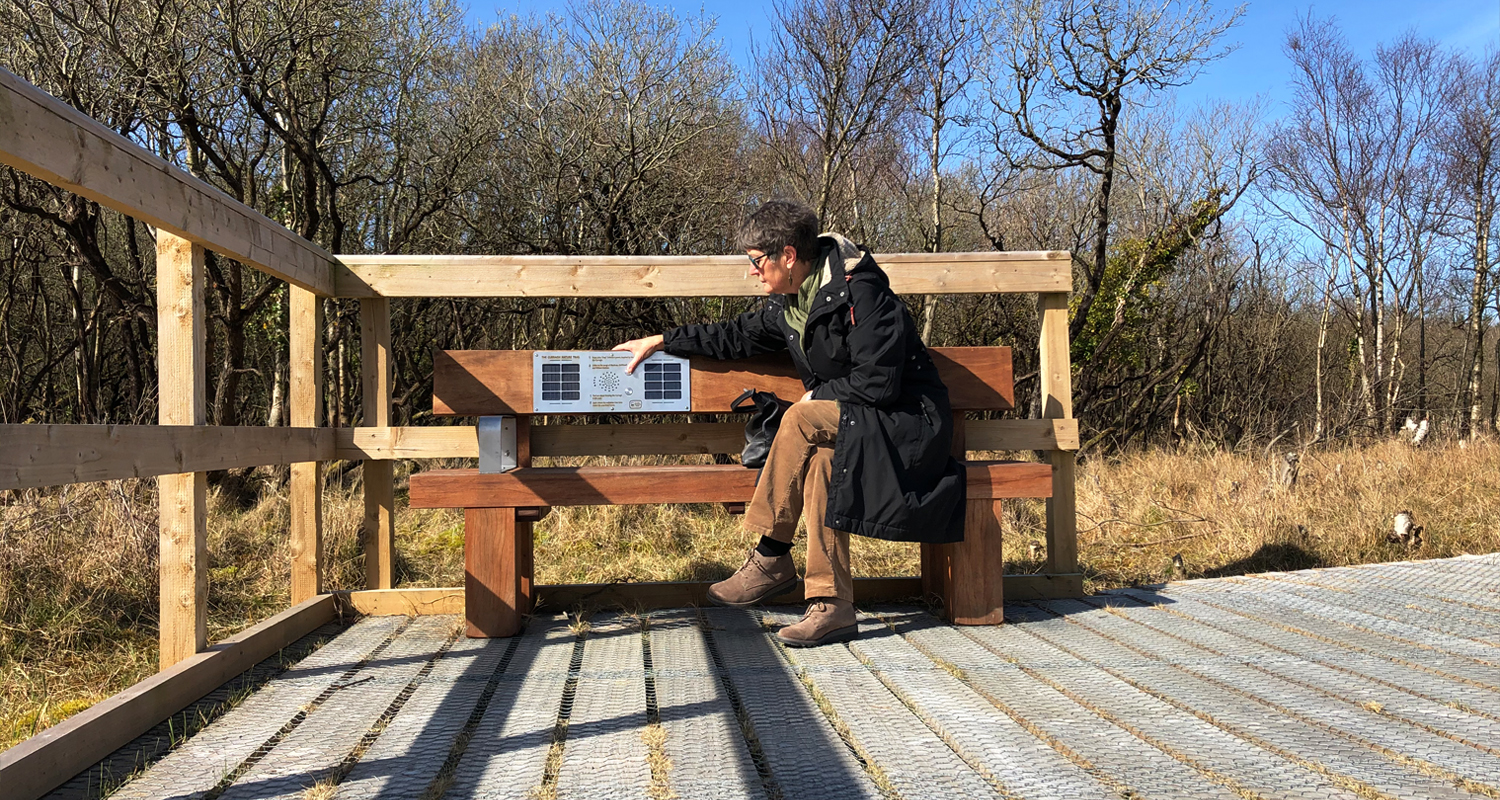 Completely solar powered, visitors can press one of two buttons at any time of the year to listen and learn about the wildlife while enjoying a sit down. This Heavy Duty variant of our Audio Bench is constructed out of thick oak, making it a durable outdoor solution. The plating is also custom engraved with a design by the Supporters of the Curragh Wildlife Park, listing the audio available and displaying the park's logo.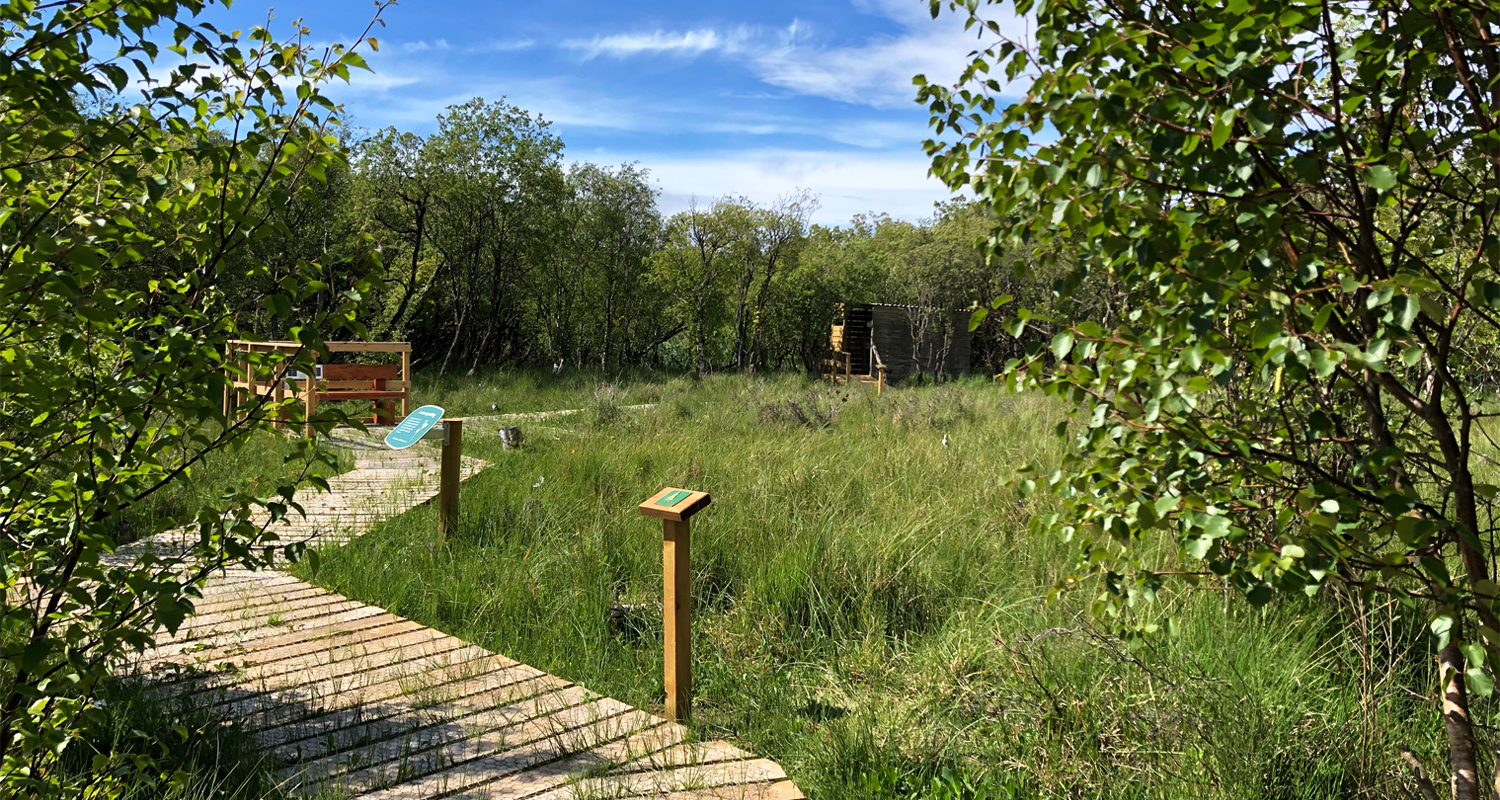 Here's what they had to say about the new addition to their nature trail;
"Our Talking Bench still looks wonderful after a Manx winter outside!  Blackbox AV were great to work with – responsive and helpful – and we and our visitors are very pleased with the end result."
Related / Recent Projects

Did you know we sell our extensive range of off-the-shelf audio visual products on our online store?
visit shop