Editor & Viewer – Interactive Museum Software Tutorials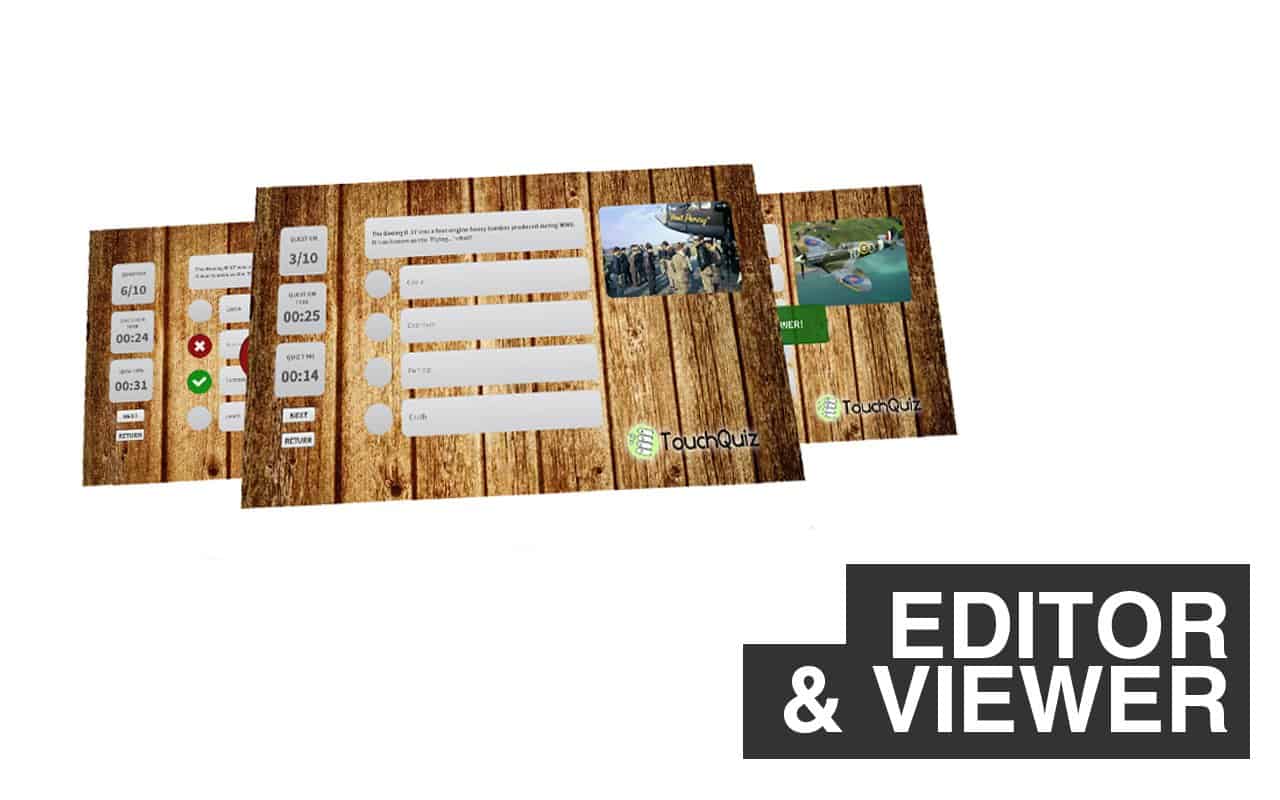 Along with Lightbox 2 (our multi-media content browser and manager) we offer a separate range of interactive museum software which can be mixed and matched to create an engaging visitor experience whilst being easily tailored with your own content and branding. These tutorials will guide you through the process of installing your applications, and if you have the 'Editor' suite, how to first edit and manage your applications before installation.
The list of applications compatible with these tutorials are;
Homescreen
VideoShowreel
TouchPuzzle
Memory
Ecard Creator
TouchQuiz
PageTurn
MediaTable
Editor
Note: Lightbox can be used alongside these applications (see tutorial 4) however content for Lightbox is managed in its own seperate 'Manager' backend.
This tutorial will guide you through the process of installing Editor and importing your purchased interactive templates. Editor & Viewer work on a template system which lets you customise your application quickly and easily.
2. Editing a Template (PageTurn)
Here you can learn how to edit a template using Editor – this video shows PageTurn being created but all templates follow the same layout with a few varying options depending upon the particular application.
3. Editing Quiz and Homescreen Templates
Watch this tutorial for more information on editing the Quiz template and Homescreen templates (which allow visitors to access more than one application from a single display).
4. Using Lightbox with Viewer
Lightbox 2 works from a different front/backend to the Editor & Viewer interactives, however it can be used alongside them utilising a template called '3rd Party' This will allow you to create a Lightbox interactive which can be opened alongside the other applications.
5. Installing Viewer, Importing Apps & Changing the Homescreen
This tutorial guides you through the process of importing your completed application(s) to 'Viewer', it will also explain how to change the Homescreen if you are using multiple applications (
note a Homescreen application is required for this
).
6. Accessing Viewer Configuration & Uninstalling the Software
This tutorial will show you how to access the hidden Viewer Configuration settings and how to uninstall the software.