UTR Oversized Front Panel – Caeau Ty Mawr Fields
This beautiful artwork has enabled us to celebrate the plants and animals that live here, and together with the engaging audio has created an inspiring, informative and we hope memorable experience for visitors which we will be enjoyed for years to come.
– Suzanna Jones, Brecon Beacons National Park
As an Authority, we are committed to enhancing the natural environment and this fascinating public installation project, created thanks to funding help from Natural Resources Wales, brings to life the special qualities of the National Park. Although popular with those in the know, this particular walking route is something of a hidden treasure… The audio sculpture really helps to explain why the area is so outstanding and why it has to be managed so carefully. I would like to thank everyone responsible for its fruition – it's a wonderful asset for the Llangasty and Llangors communities and the Brecon Beacons National Park.
 – Mrs Margaret Underwood, Biodiversity Champion & Member for Brecon Beacons National Park Authority
The Brecon Beacons National Park is now home to a very unique 6ft tall audio sculpture near Llangorse Lake. Utilising an Oversized U-Turn Round Through Panel built into a beautiful wooden sculpture visitors to the peaceful Caeau Ty Mawr fields can now gain a deeper understanding of the diverse fauna and flora in this area, as well as how critical the seasonal flooding in this idyllic landscape is to the local wildlife.
The sculpture itself was carved by South Wales artist Dai Edwards – somebody we've worked with before on the Bryngarw Keepers project, it features a host of wildlife and fauna which can be found in the area.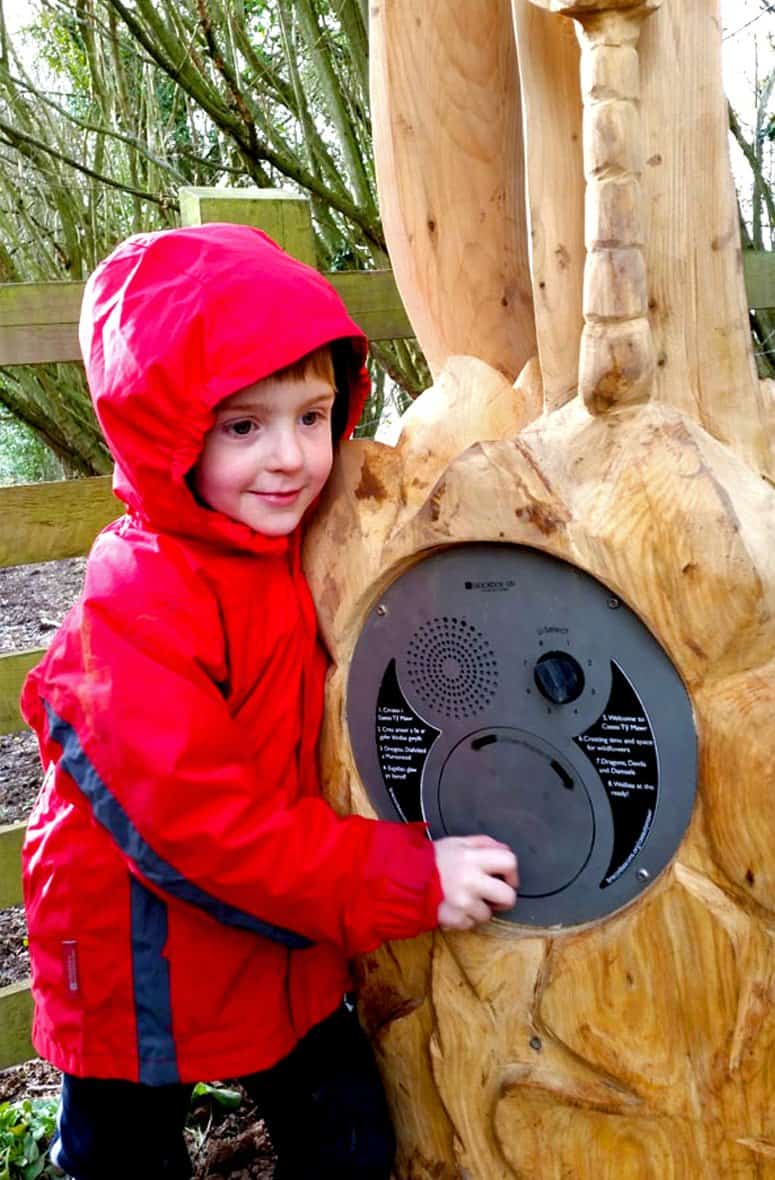 All 8 of the available U-Turn audio slots were used with a choice of four clips in both English and Welsh – within 2 weeks of the installation the UTR Oversized Front Panel had already been activated by visitors over 40 times with these numbers expected to quickly grow as the weather improves.
Related / Recent Projects

Did you know we sell our extensive range of off-the-shelf audio visual products on our online store?
visit shop