TouchQuiz Software – TEAM Energy
Our TouchQuiz software allowed TEAM to provide an educational interactive quiz for Energy Managers with questions presented at random for each user
TEAM Energy are one of the UK's leading suppliers of Energy Management Solutions, with over 500 customers in the UK and over the world. They recently exhibited at EMEX London, where energy management suppliers meet end users and educate them on their products and services.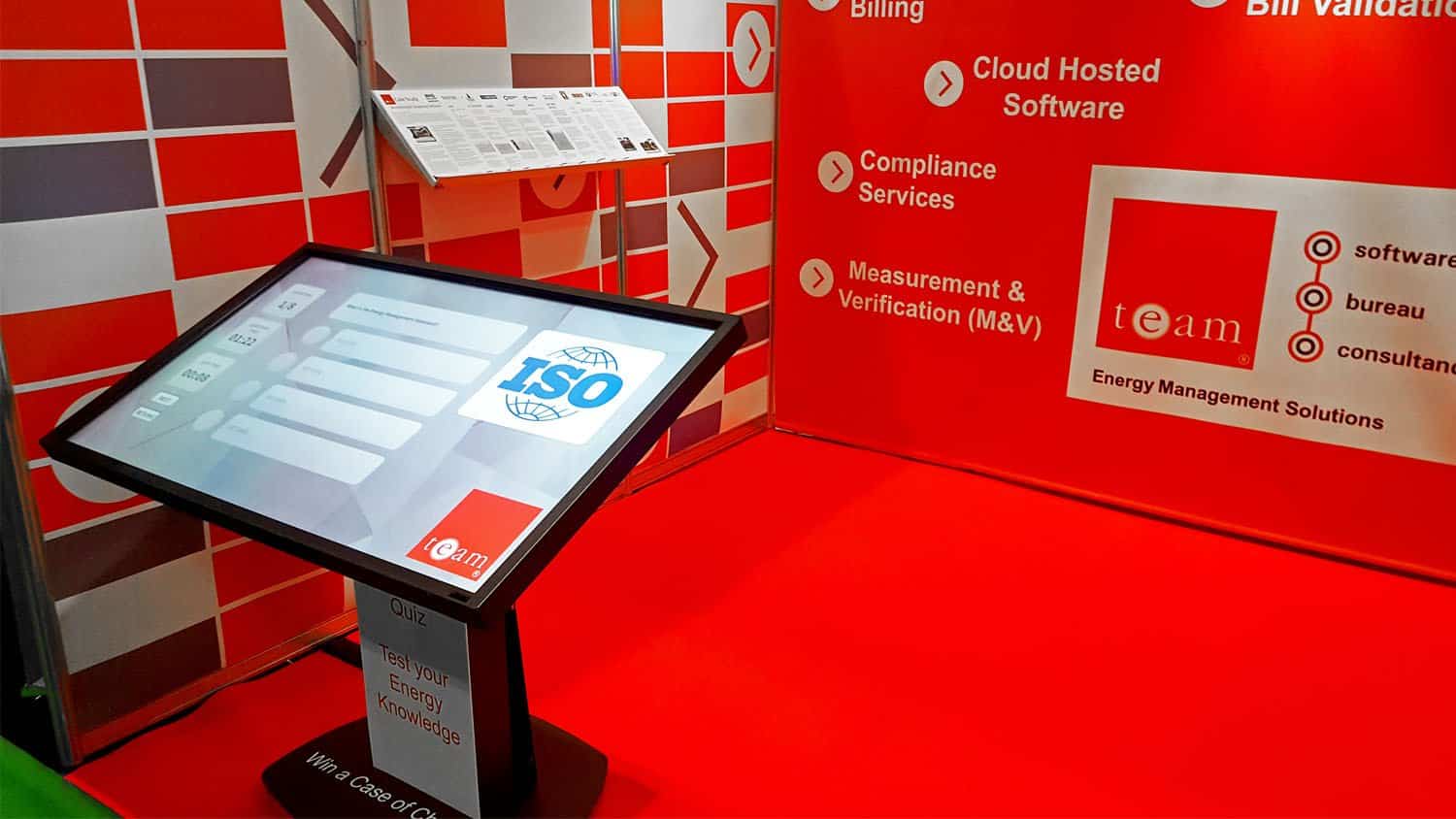 As part of their exhibition stand they included a Touch Screen complete with an energy knowledge based quiz, the questions were provided by TEAM Business Development Manager Andrea Shoel, and we built the quiz using our TouchQuiz software. Our TouchQuiz software allowed TEAM to provide an educational interactive quiz for Energy Managers with questions presented at random for each user. The software was uploaded onto a 55″ Touch Screen which was supplied by TEAM themselves and housed ten questions which were answered against the clock, with the winner receiving a case of champagne. TEAM were supplied a copy of TouchQuiz on a limited 1 week license basis so it could be used for the duration of the exhibition. You can view a short video of the touchscreen and TouchQuiz software in action below!
Our TouchQuiz software provided a great interactive element for TEAM's stand at EMEX London and was very well received by exhibition attendees.
Related / Recent Projects

Did you know we sell our extensive range of off-the-shelf audio visual products on our online store?
visit shop