St Peter's Church – Lightbox 3 Software
The service from Blackbox AV has been outstanding throughout from all who have been involved in the project. Rhys helped us design the system, did enormous work on the initial population of material, and visited to train me in its operation. Annetta was also very helpful in managing the sale process over a long gestation period due to the Church of England's bureaucratic processes in getting projects authorised. Overall, a great company to work with, who I would recommend to anyone. – Stephen Hill, Project Manager
The history of St Peter's Church dates back to the year 1130. Whilst still in full use, the church opens doors to one of our All-in-One touchscreen PC's. Running on the unit is our easily customisable browsing software, 'Lightbox 3 – Collections'. A pair of our Double Cup Armour Cable Headphones are attached to the unit, allowing users the option to listen to audio without disrupting the serenity of the church.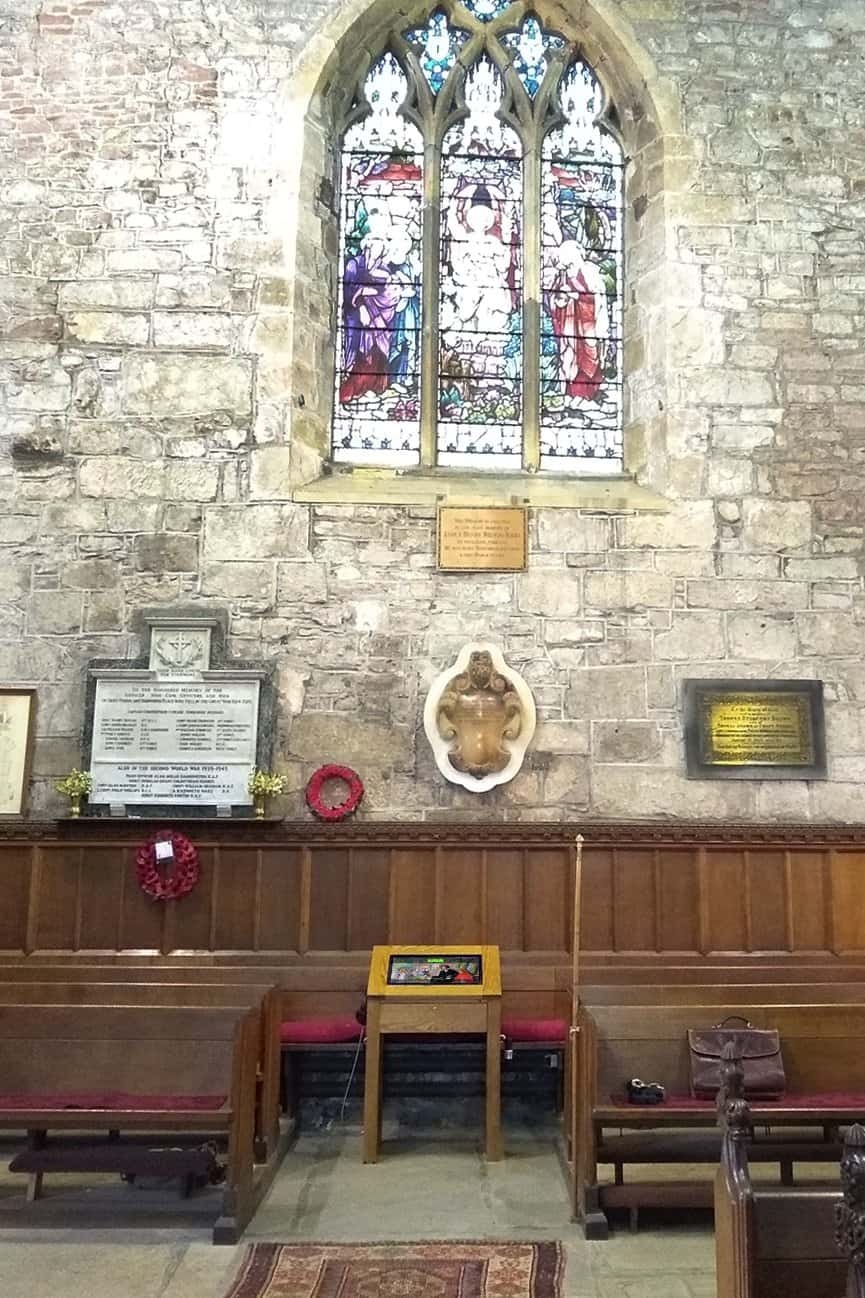 Along with a host of content, the unit features famous individuals that have contributed to the church's historical background. One of these characters is the memorable writer Lewis Caroll. Caroll is well known for the release of 'Alice's Adventures in Wonderland', a book that remains enormously influential to this day.
You can see a video briefly showcasing the software's content above.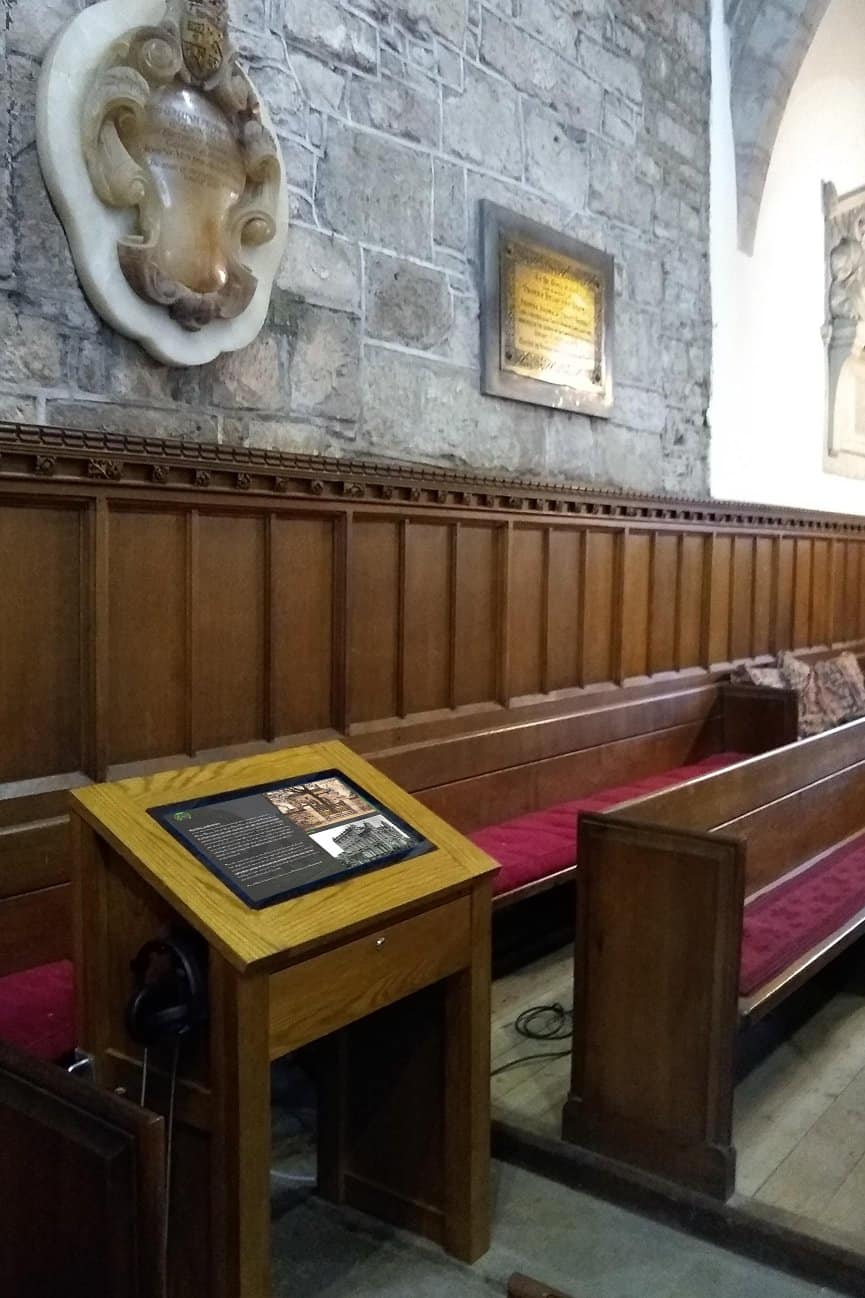 Church members are incredibly satisfied with the unit, it provides a great tool for visitors to use in order to gain an insight into the Church's history, displaying information that dates back over 900 years.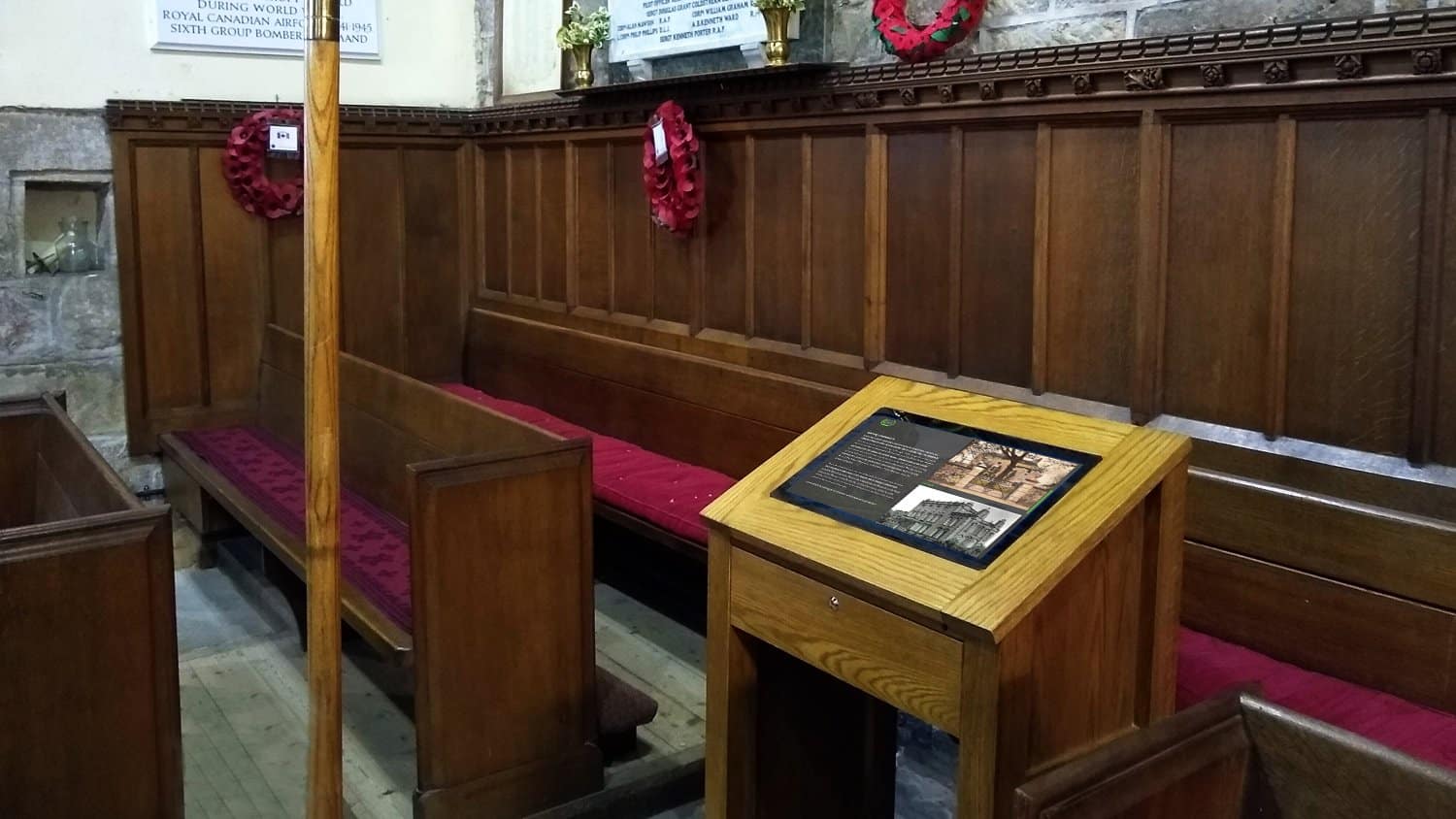 Related / Recent Projects

Did you know we sell our extensive range of off-the-shelf audio visual products on our online store?
visit shop