Solar Audio Posts – Sapphire Gemfields Interpretive Trail
Central Queensland is known for hot, dusty weather for part of the year, and hot very wet weather for the rest, and these audio posts stand up to the harsh environment with ease.
– Jenna Pitt, Sales & Marketing Manager at Armsign
The towns of Willows Gemfields, Sapphire, Anakie and Rubyvale have had their mining history preserved as part of an interpretive trail set up by the Central Highlands Regional Council in Queensland, Australia. The trail allows visitors to take a historic journey through the townships of Queensland's Sapphire Gemfields, which are the largest sapphire gemfields in the southern hemisphere. With the inclusion of interactive applications and augmented reality technology, the innovative trail stretches over the four townships and was funded by the council and the Australian Government's Tourism Demand Driver Infrastructure Program. The trail also features a huge glass sculpture which signifies the sifting process that happens when the gems are mined.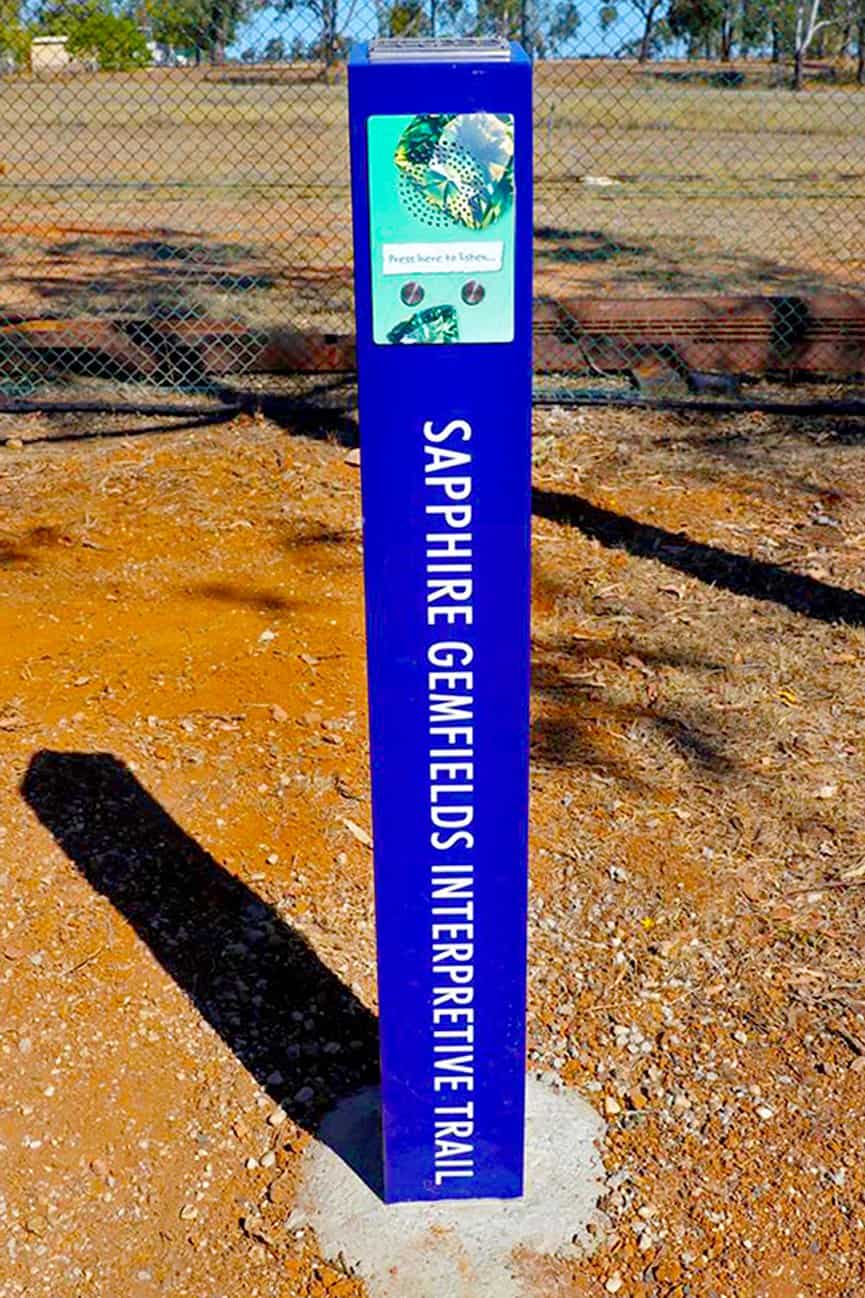 As part of the trail, four of our Solar Audio Posts have been installed in each location and given a colourful makeover by Armsign, who oversaw the design and the installation of the interpretive areas. They were contacted by the council who then chose to use our Solar Audio Posts as part of the trail. Visitors can use the posts to listen to the stories of fossickers and their history with each town. With the outdoor and environmental capabilities of the solar post, it was the ideal choice to bring outdoor audio to the trail in an area known for its harsh weather conditions.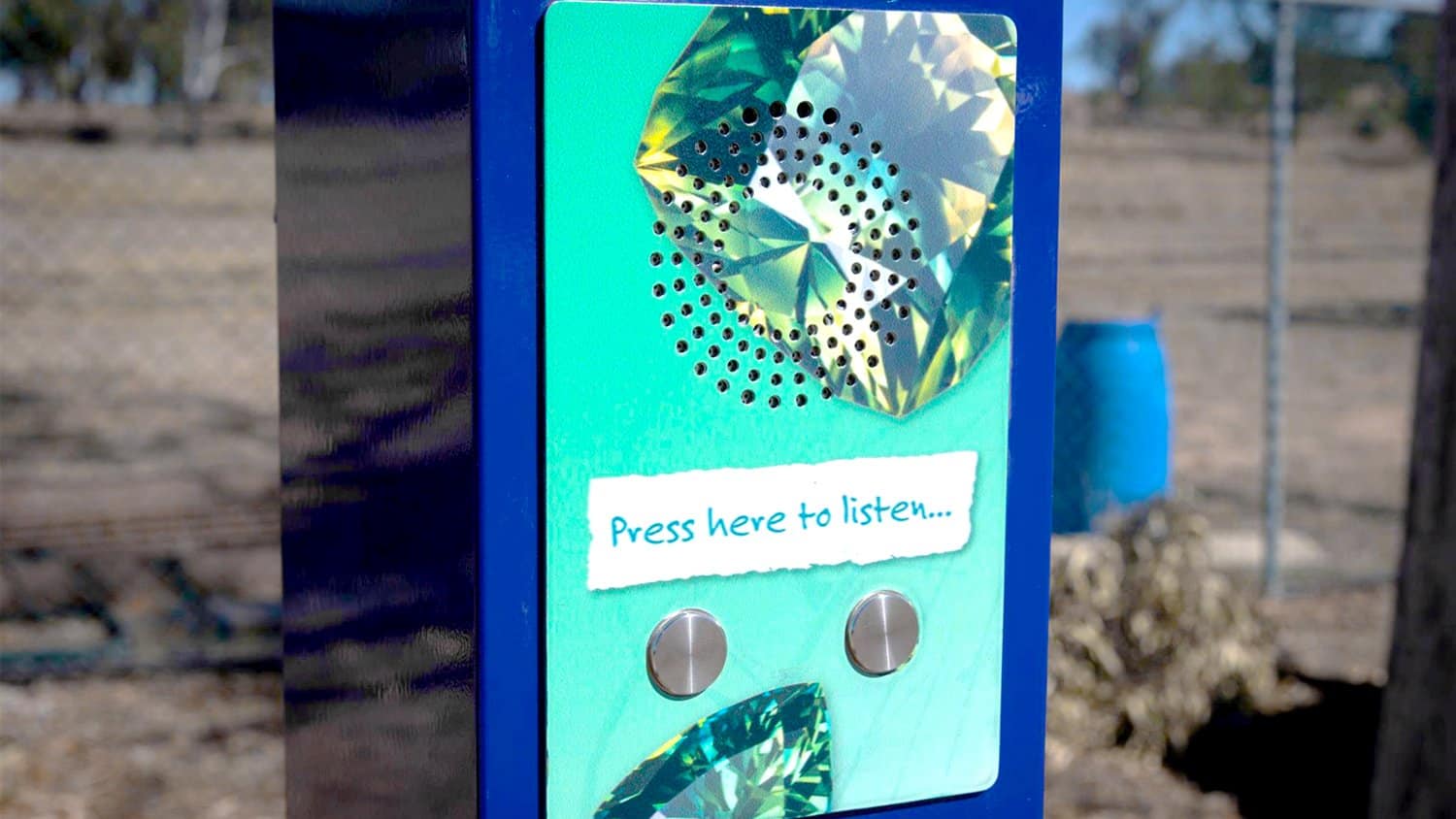 Since the Solar Audio Posts have been installed, they have become the most popular interpretive element with visitors, allowing them to discover the stories of the town's Gemfields.
Related / Recent Projects

Did you know we sell our extensive range of off-the-shelf audio visual products on our online store?
visit shop