Rugeley Childhood Memories of WWII – 22″ Desktop AV Point
From my first phone call to the last regarding delivery, everyone at blackbox-av went out their way to be helpful. They answered questions, gave excellent advice and even came up with a solution for our bespoke requirements. The AV Point was tailored to the needs of the projects i.e. providing 12 channel and individual volume controls. The product went beyond my expectations…I'd seen their products in action at other exhibitions, but this beat the rest. An exceptional, reliable, durable and aesthetically pleasing piece of kit which is easy to use and transport.
I will most certainly be using blackbox-av again and will offer the highest recommendation. It is rare to come across a company whose staff are professional, knowledgeable, patient and remarkably easy to do business with. 
-Niamh Mahon, Project Manager
The Rugeley Town Council recently embarked upon a National Lottery Heritage Funded project to bring
Rugeley's childhood memories of WWII
to life. The travelling exhibition centres around a talking heads video display but also consists of pop-up signage, artefacts and literature.
The exhibition shares various interviews of residents speaking about their WWII experiences in order to preserve these stories and share them with future generations, in fact school groups were involved at every stage and even conducted the interviews themselves.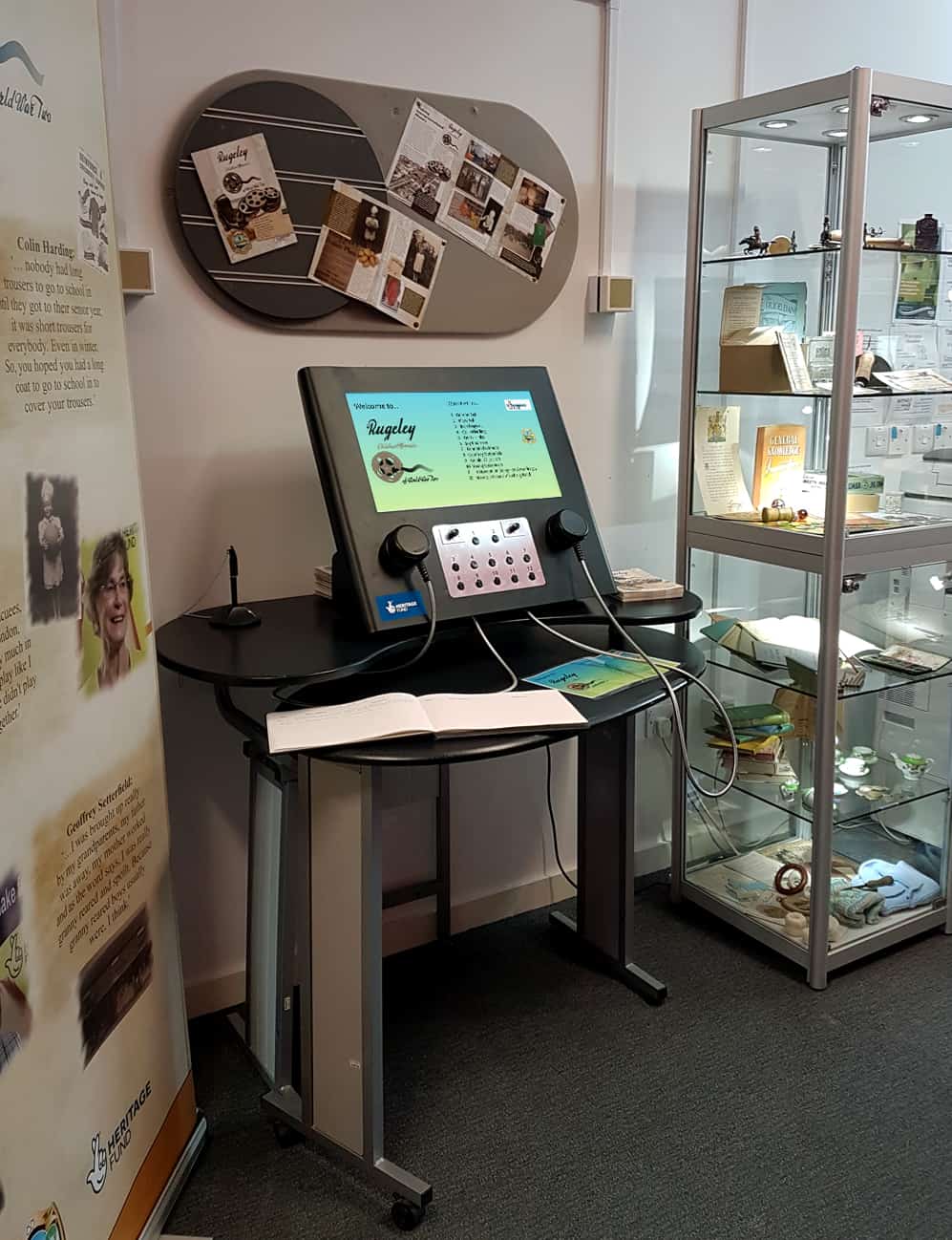 The 22″ Modern AV point was chosen thanks to its compact and easy to use design. Desk mounted the unit is able to be moved from site to site as required and is simple for visitors to operate, just press one of the 12 buttons to activate an interview and use the volume up or down buttons as required.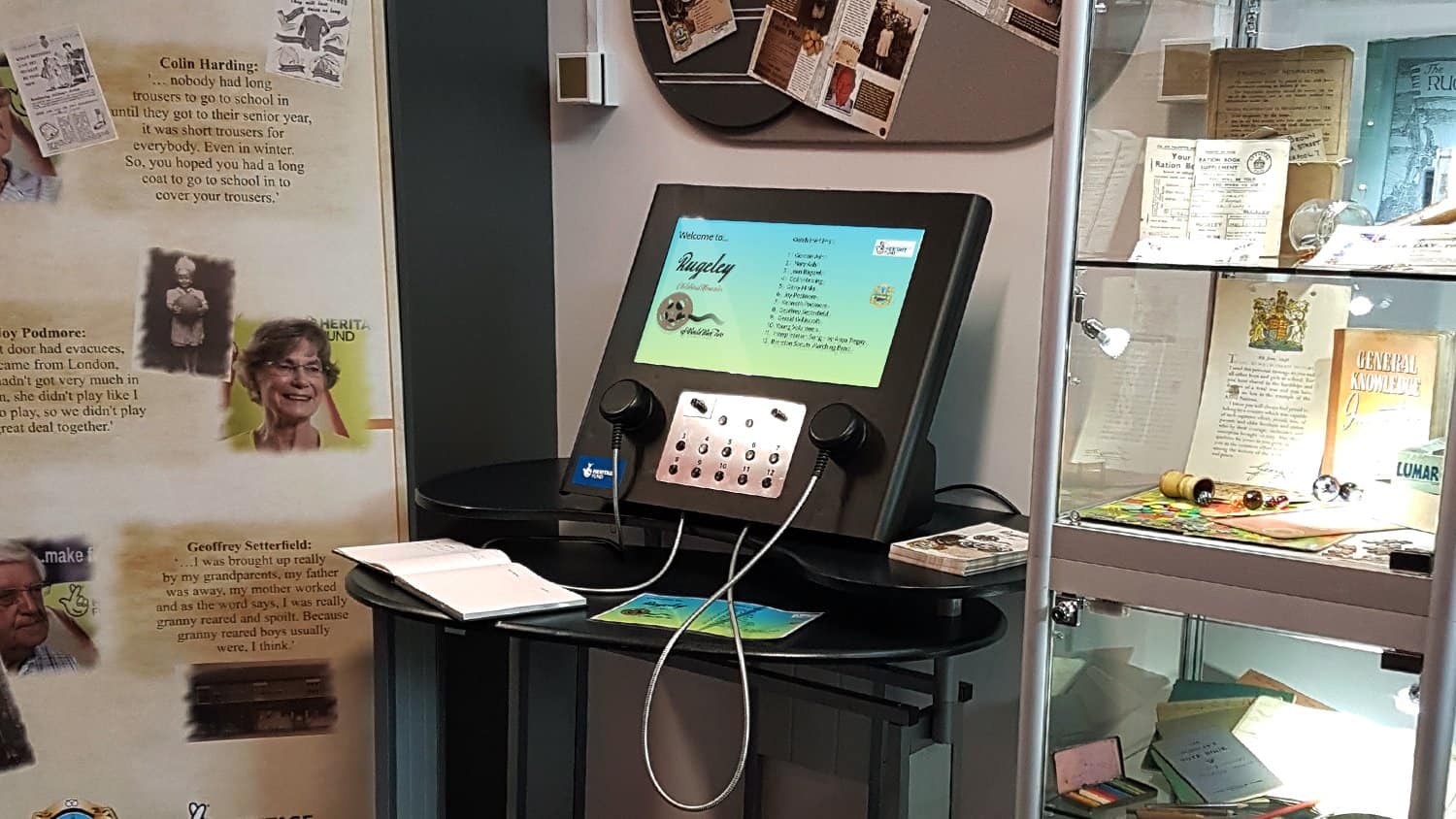 Easy to use and program, the 22″ Modern AV Point has been perfect for the role, robust in design the unit has effortlessly handled the busy travel schedule and helped bring this collection of remarkable stories to life.
Related / Recent Projects

Did you know we sell our extensive range of off-the-shelf audio visual products on our online store?
visit shop