Replica Victorian Kitchen Range – Llanyrafon Manor
The Blackbox team have worked with us tirelessly and sometimes to strict deadlines, always with a friendly and professional manner. When asked to create our Kitchen range with a timescale of 3 days, there was never a question asked and 3 days later, the range was installed, bringing the Manor kitchen to life with a crackling fire image and interactive doors.
– Caitlin Eales, Rural Heritage Officer at Llanyrafon Manor
As part of an ongoing effort to improve the visitor experience at Llanyrafon Manor we were once again contacted by the development team with an unusual request. The Manor has been around since the 17th Century, standing firm as the world around it changed. It's seen technology evolve which was rarely more evident than in the kitchen, a room that is usually at the heart of any house.
Replica Victorian Kitchen Range
The plan was to create a replica Victorian kitchen range complete with digital fireplace that could be used to help explain to younger visitors how the Victorians went about heating their water and cooking their food.
Obviously a real kitchen range is an expensive and heavy piece of kit, so ours was manufactured with timber and painted to appear real. In the middle of the range is a screen that plays a constant loop of a roaring fire, creating the illusion of a real log powered fireplace, either side of the digital fire are two doors that can be opened to reveal images of a water boiler and some pies/bread.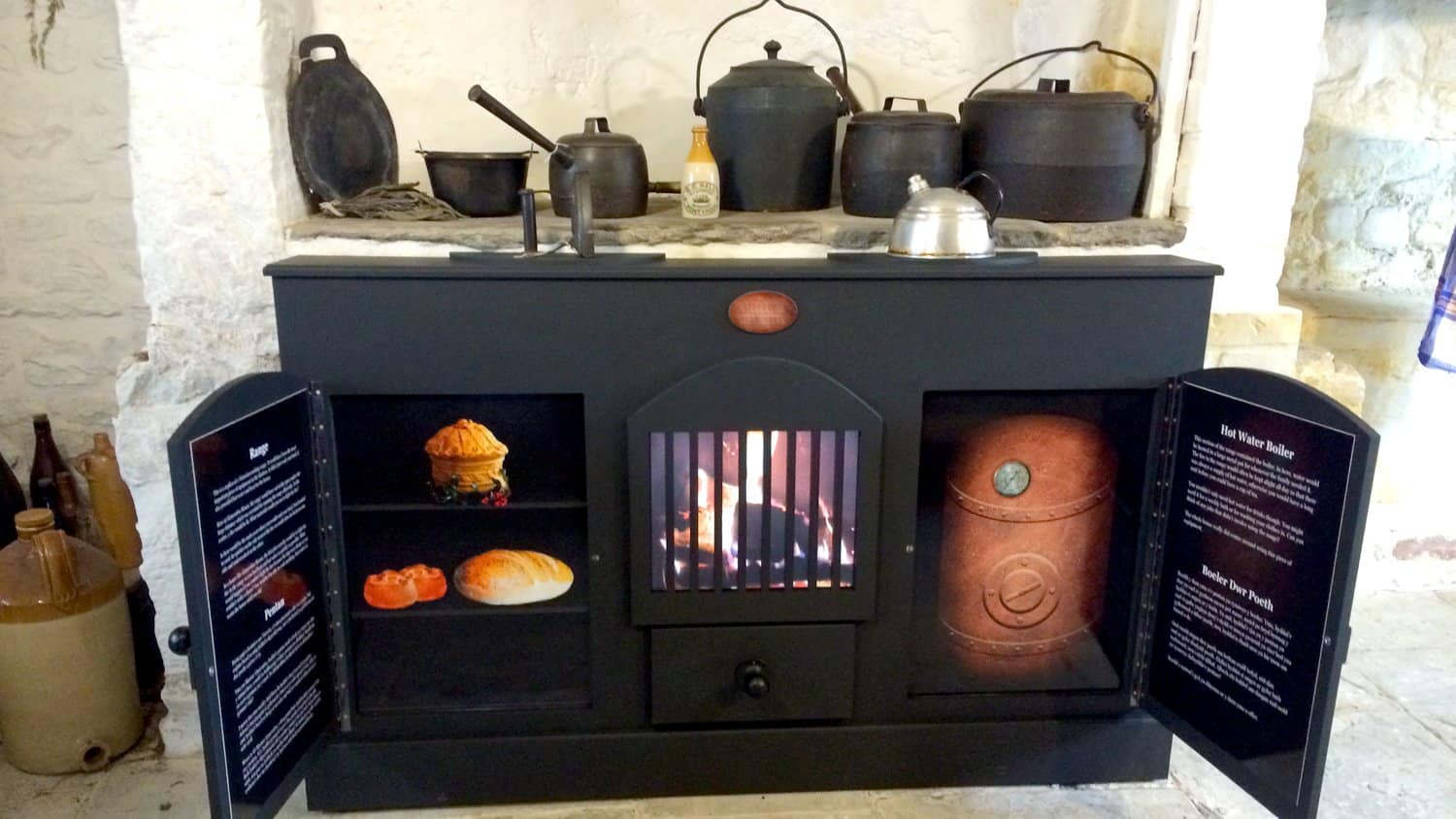 The inside of each door contains signage providing further information on the range and the role they played in a Victorian kitchen, each sign is bilingual catering for both Welsh and English speakers. The entire effect is topped off with a 'Blaenavon Ironworks' emblem and the sound of a crackling fire exuding from within the range thanks to a high quality hidden speaker.
We've been happily informed by the development team that the installation is proving to be a massive hit with visitors and has really helped bring the kitchen area to life.
Related / Recent Projects

Did you know we sell our extensive range of off-the-shelf audio visual products on our online store?
visit shop