AudioFrame 15 – Abbey House Museum
As part of the exhibition the Museum carried out a number of interviews with a range of local people, providing interesting perspectives on what it means to live in Yorkshire. With 10 people interviewed and a number of clips produced from each interview Abbey House Museum contacted us when looking for a simple button activated museum audio playback device
Abbey House Museum in Leeds opened a special exhibition recently celebrating all things Yorkshire. The exhibition titled 'A Snapshot of Yorkshire' will be open for a fixed period of time and offers a mix of interesting objects taken from Leeds Museums and Galleries collections. There's also a range of media created especially for the exhibition, such as a film by Andy Burns (combining a number of titles from the Yorkshire Film Archive) and a number of audio interviews from local people.
AudioFrame 15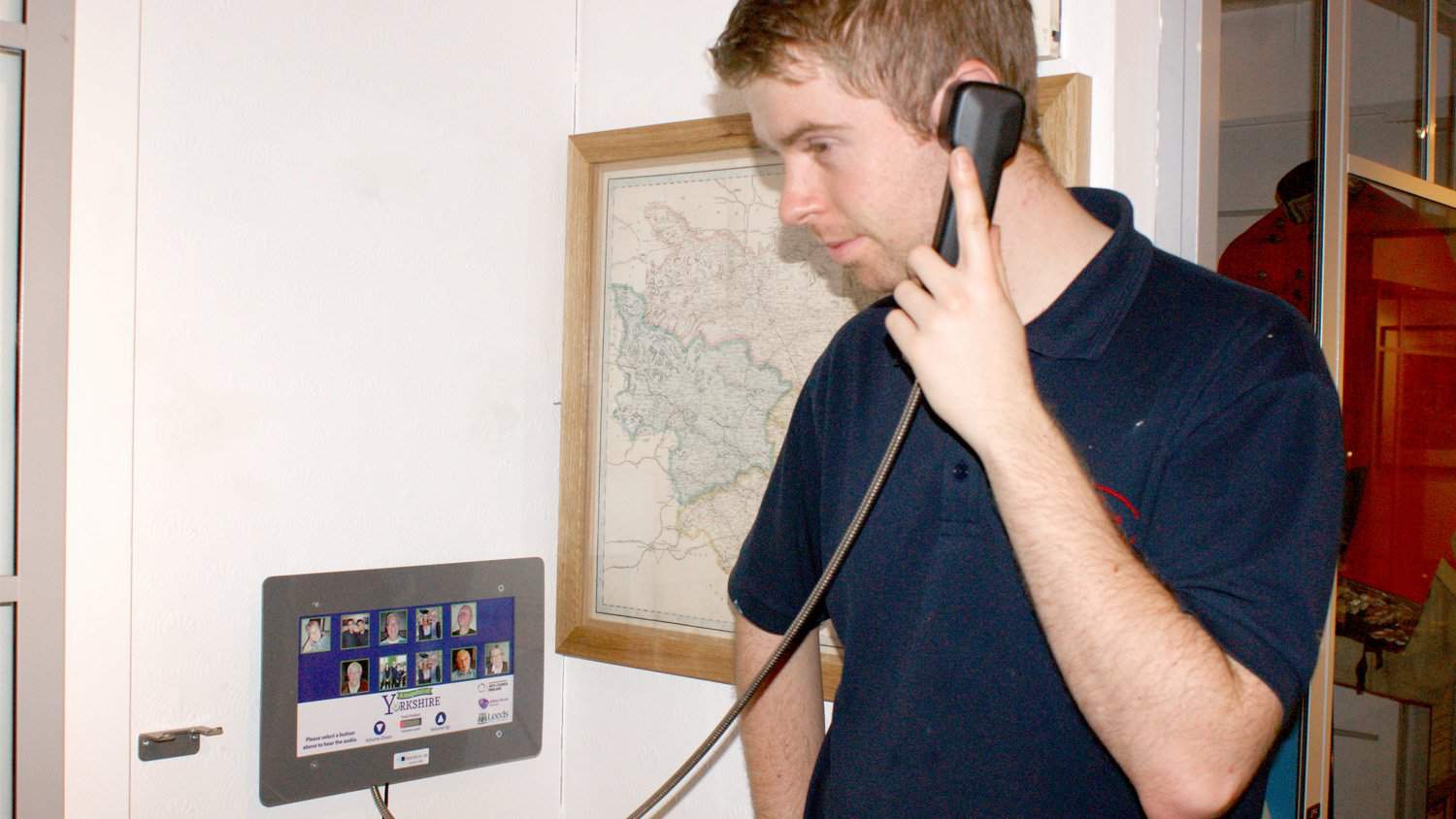 As part of the exhibition the Museum carried out a number of interviews with a range of local people, providing interesting perspectives on what it means to live in Yorkshire. With 10 people interviewed and a number of clips produced from each interview Abbey House Museum contacted us when looking for a simple button activated museum audio playback device with which to present these clips to visitors, examples of which are below;
They decided on the AudioFrame 15, designed as an all-in-one audio point the AF15 can play a number of audio clips across 15 buttons, with easily changeable button artwork depicting what content is on each button.
Utilising images provided by the client we designed the custom button artwork and edited then pre-loaded their content onto the device before delivery, which happened to be just in time before the exhibition grand opening!
Related / Recent Projects

Did you know we sell our extensive range of off-the-shelf audio visual products on our online store?
visit shop