MKII Armoured Cable Headphones – National Museums Scotland, 'Rip-it-Up'
As you can imagine, audio plays a huge part in the exhibition, therefore designers Studioarc wanted the best robust double-cup headphones to use in a commercial setting – namely our MKII Armoured Cable Headphones
The 'Rip It Up' exhibition in The National Museum of Scotland takes visitors on a journey of Scotland's musical history & culture over the span of 50 years. Designed by the talented team at Studioarc, visitors experience the emergence of music from the 1960s to the present day. Incredibly vibrant in design, the many colours and patterns are used to symbolise various periods and genres of music.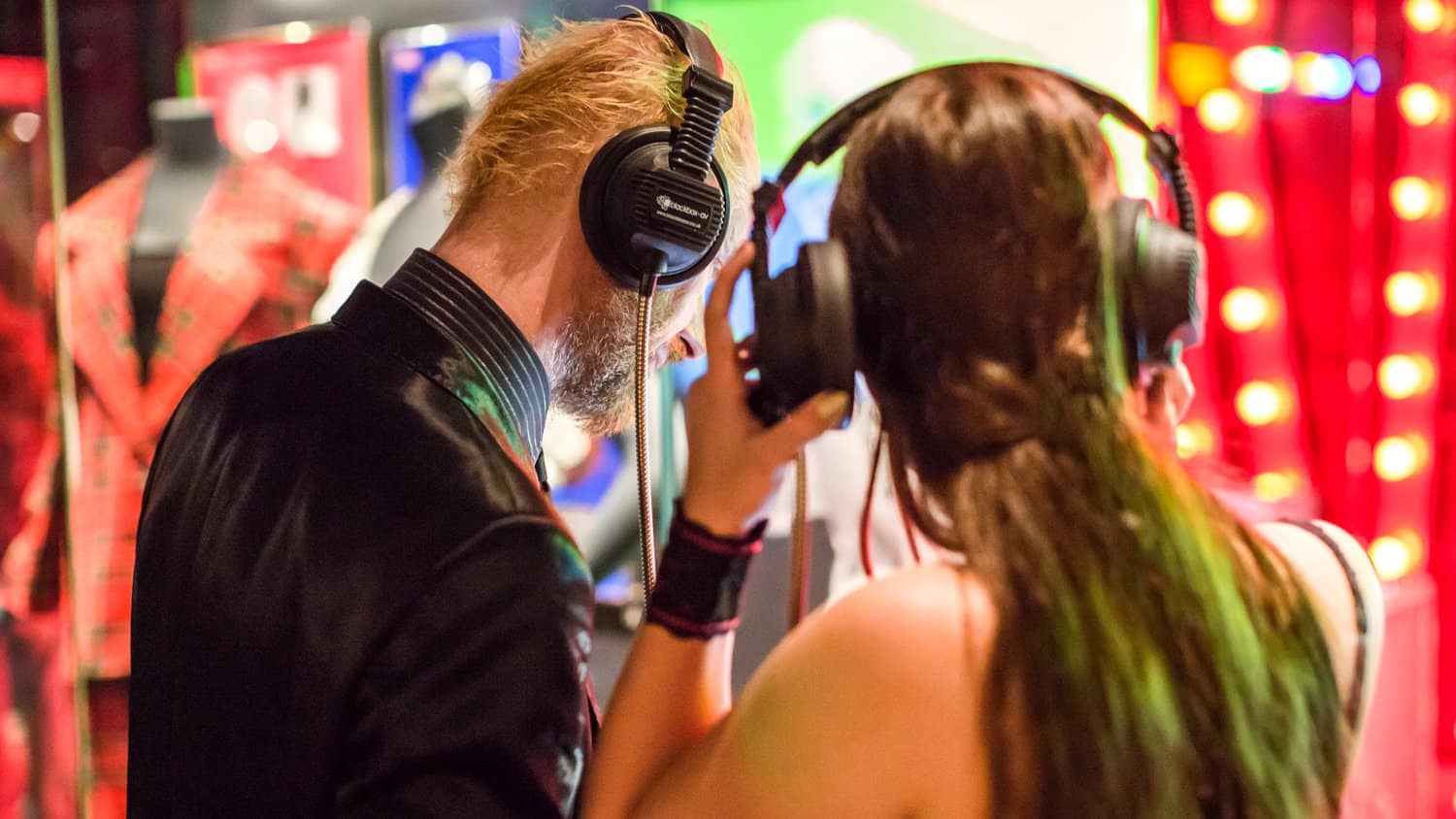 This photograph is under copyright of ©Christ Scott
The exhibit covers well known artists along with independent local acts from the early days of pop. Including artists and bands (to name just a few); Lonnie Donegan, Gerry Rafferty, Alex Harvey Band, Lulu, The Rezillos, Midge Ure, Simple Minds, The Skids, Big Country, Garbage, Franz Ferdinand and Young Fathers.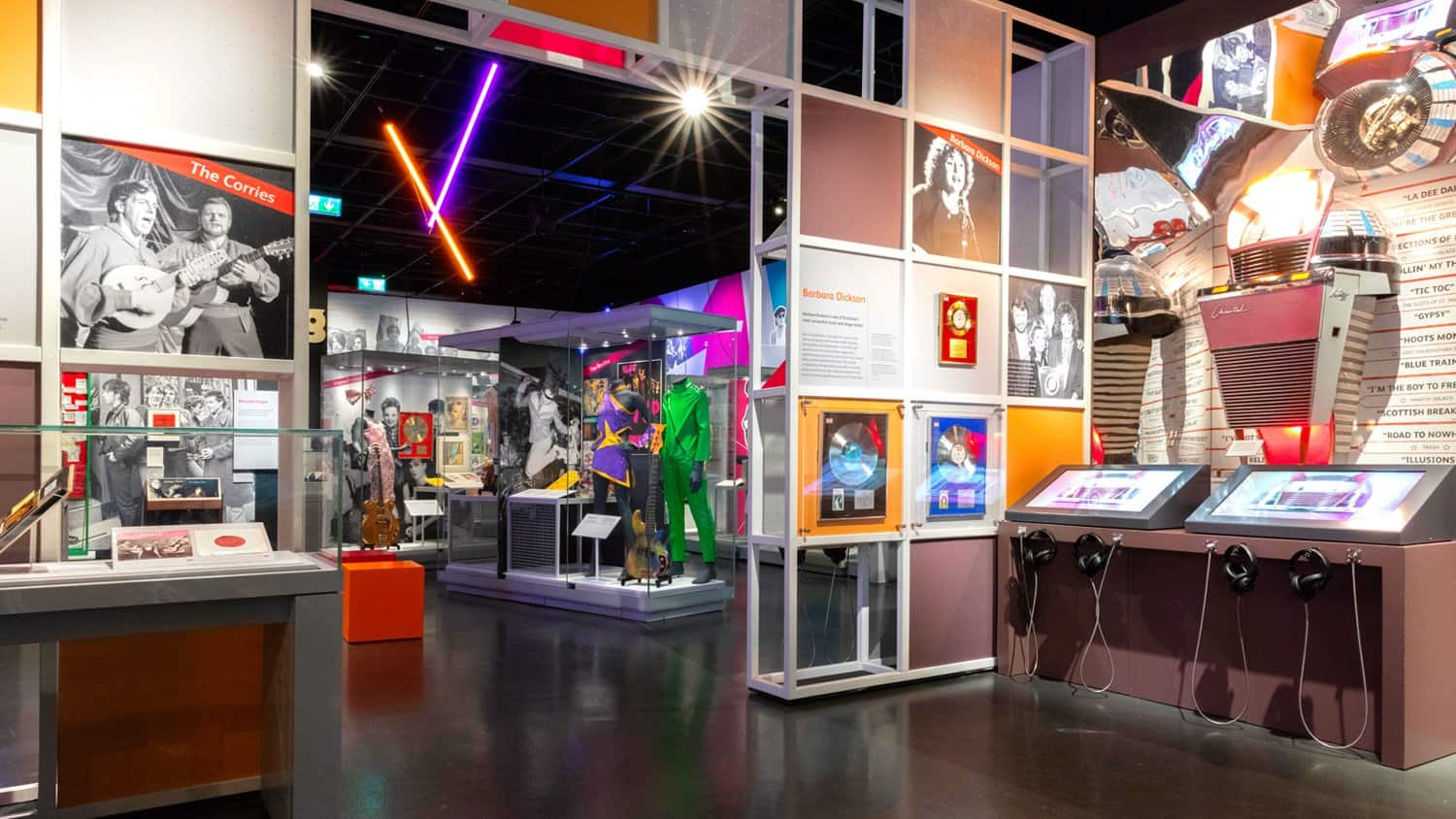 This photograph is under copyright of ©National Museums Scotland
As you can imagine, audio plays a huge part in the exhibition, therefore designers Studioarc wanted the best robust double-cup headphones to use in a commercial setting – namely our MKII Armoured Cable Headphones. Ensuring visitors get the best quality audio possible whilst the National Museum of Scotland gets the most robust double-cup headphones available.
Related / Recent Projects

Did you know we sell our extensive range of off-the-shelf audio visual products on our online store?
visit shop