Heavy Duty Handset – National Trust Wildlife Watchpoint Hut
Children really enjoy the interactive nature of the handset alongside the display.
-Kathy Troke-Thomas, Volunteering Co-ordinator
The National Trusts 'Wildlife Watchpoint' hut allows visitors to learn about the Cornish Chough, a rare bird with a very distinctive call. Located at Lizard Point in Cornwall, the hut has a display board with details about the species and its history.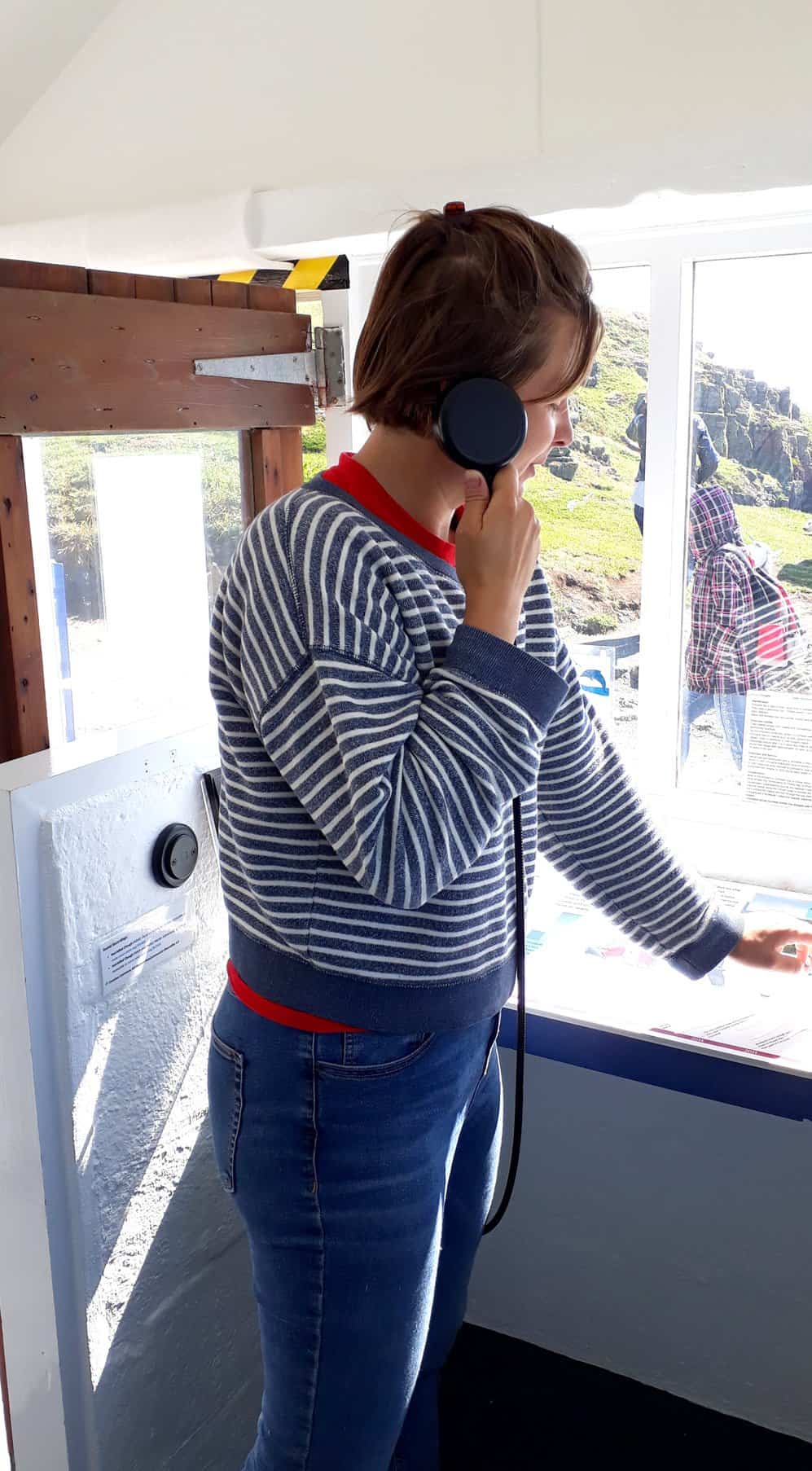 The display includes two buttons, one activates audio of an adult Chough call and other a chicks. Audio is then played through our Heavy Duty Handset which is our most robust single-cup handset and ideal for use in this popular location.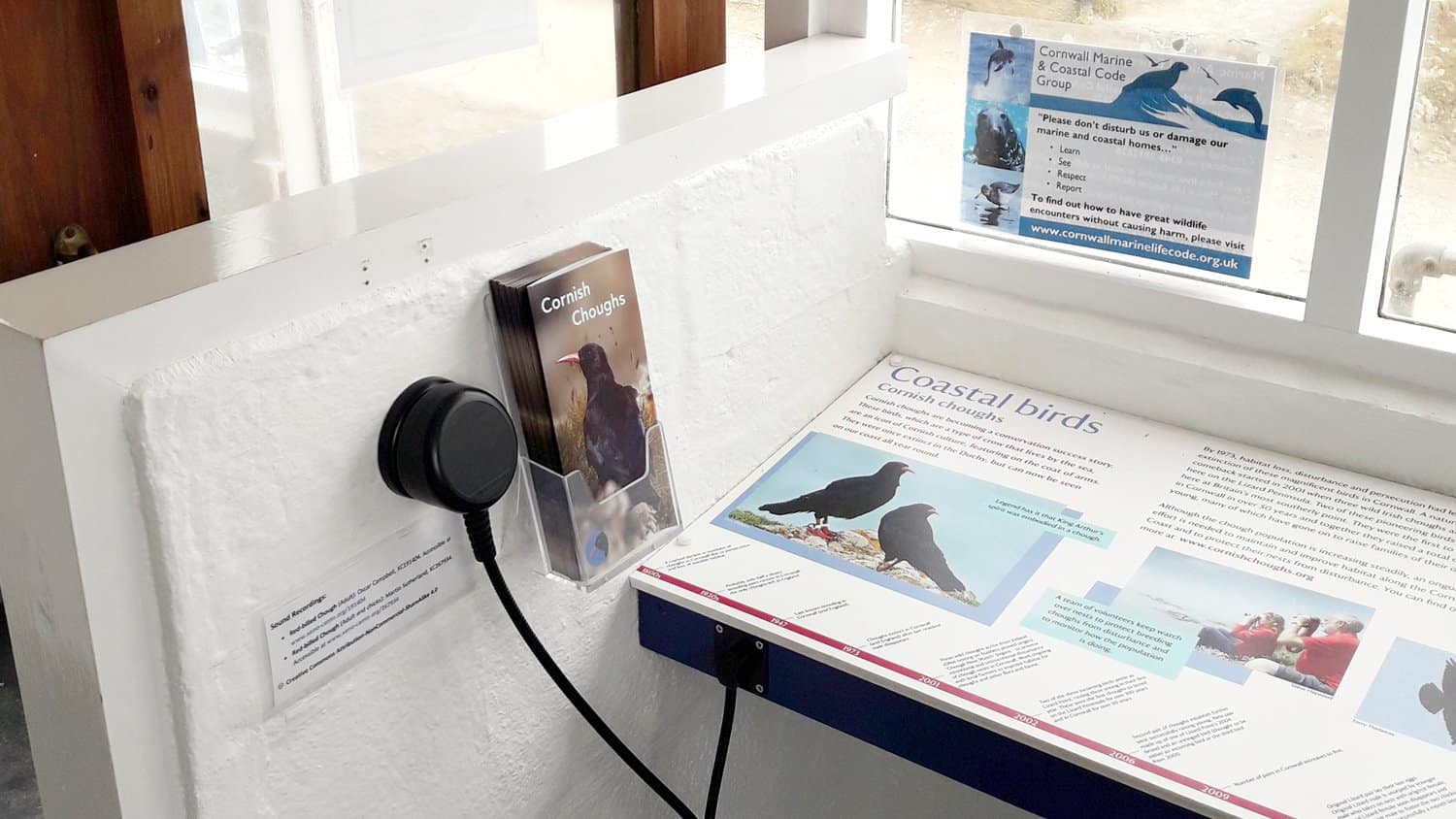 Given that the Chough is an extremely rare species in Cornwall not many people are aware of their particular bird call. Since installation of the new audio point visitors are happily reporting they have since been able to spot the birds in the wild.
Related / Recent Projects

Did you know we sell our extensive range of off-the-shelf audio visual products on our online store?
visit shop