UTR Audio Box – Minute Man National Historical Park
Blackbox-av provided timely and responsive services and excellent products for this heavily visited historic site.
– Regine Kennedy, Planning Group Manager, 106 Group
Back in 2012, we were approached by 106 Group to make some AudioSign Solar Posts for the 
Rohwer Japanese American Camp.
 We were recently approached again to help update some existing exhibits for the Minute Man National Historical Park in Massachusetts. The park commemorates the opening battle of the American Revolution, The Battle of Lexington and Concord in 1775. Visitors are invited to explore the structures and the battlefields in the park, along with The Wayside, the home of authors Louisa May Alcott and Nathaniel Hawthorne.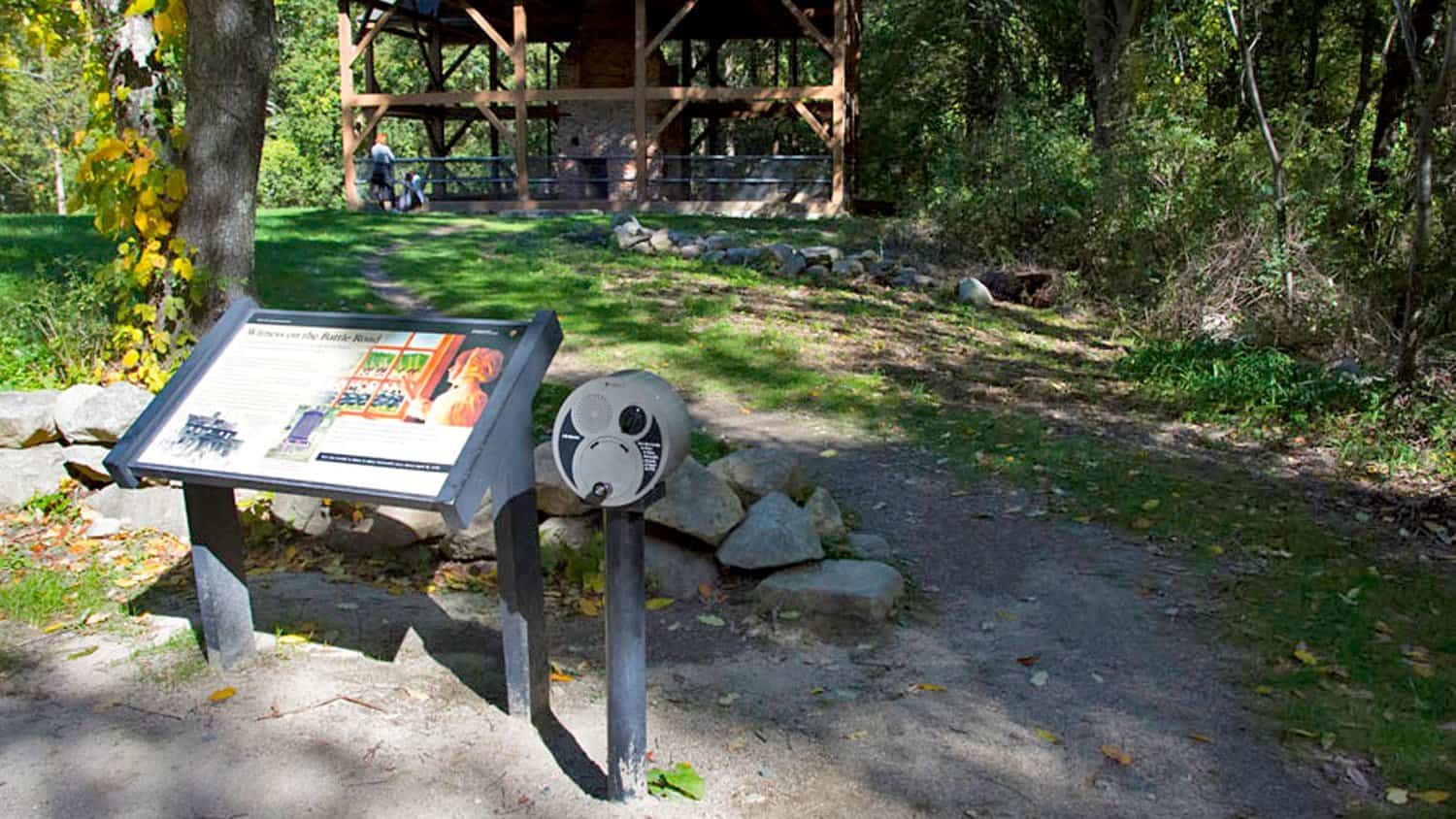 Photos provided by 106 Group
Twenty of the park's previous exhibits were in need of an update, including a U-Turn Round that we had supplied previously. 106 Group provided graphic design, text development and map planning, while they coordinated with subcontractors, including us, to help update panels and create audio. Our U-Turn Round was placed outside the house of Sergeant Samuel Hartwell and his wife Mary. The house was located on the Bay Road, that British troops used to pass through to Concord during the battle. Mary Hartwell witnessed British troops marching past the house and our U-Turn allows visitors to listen to her story.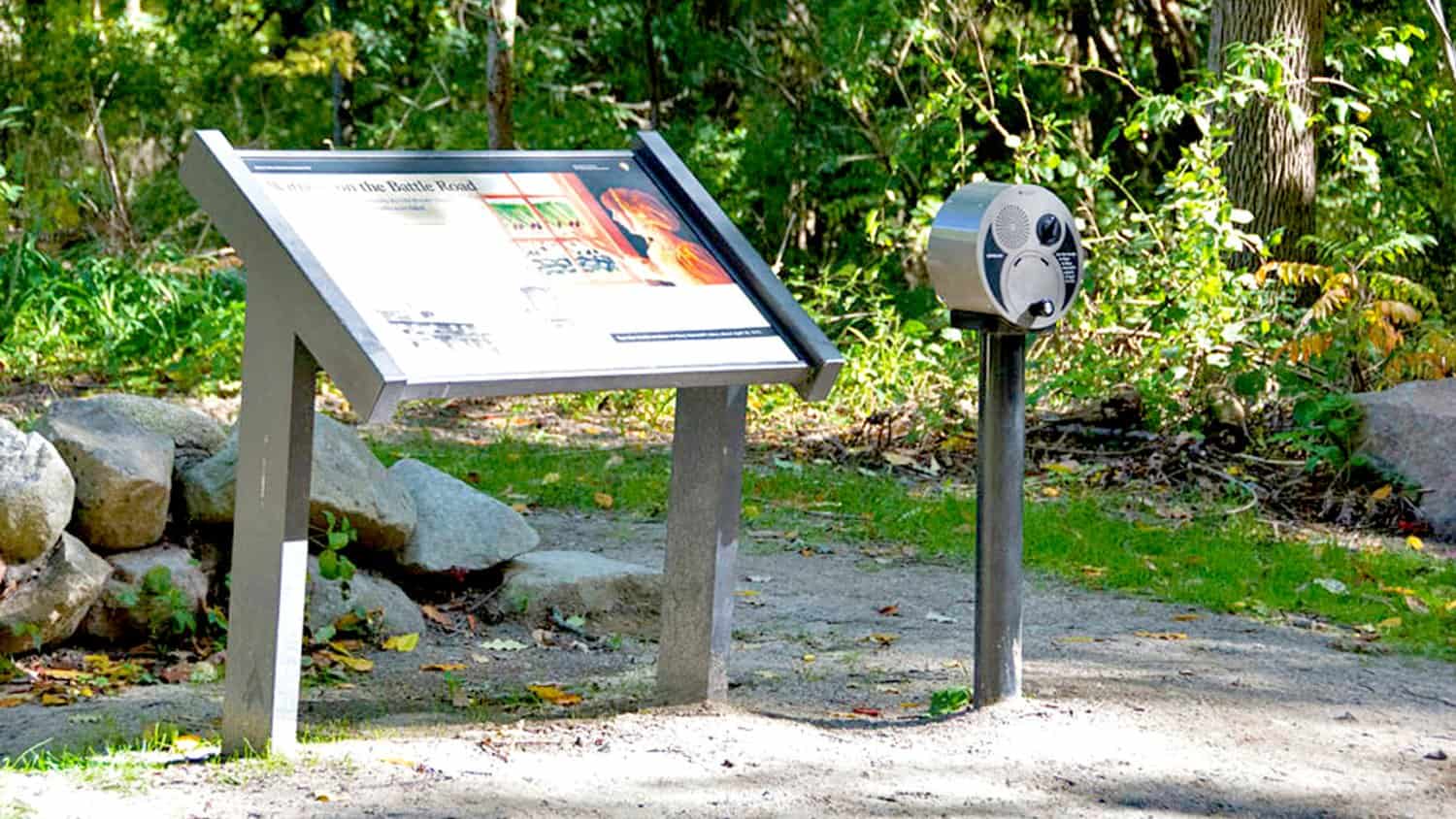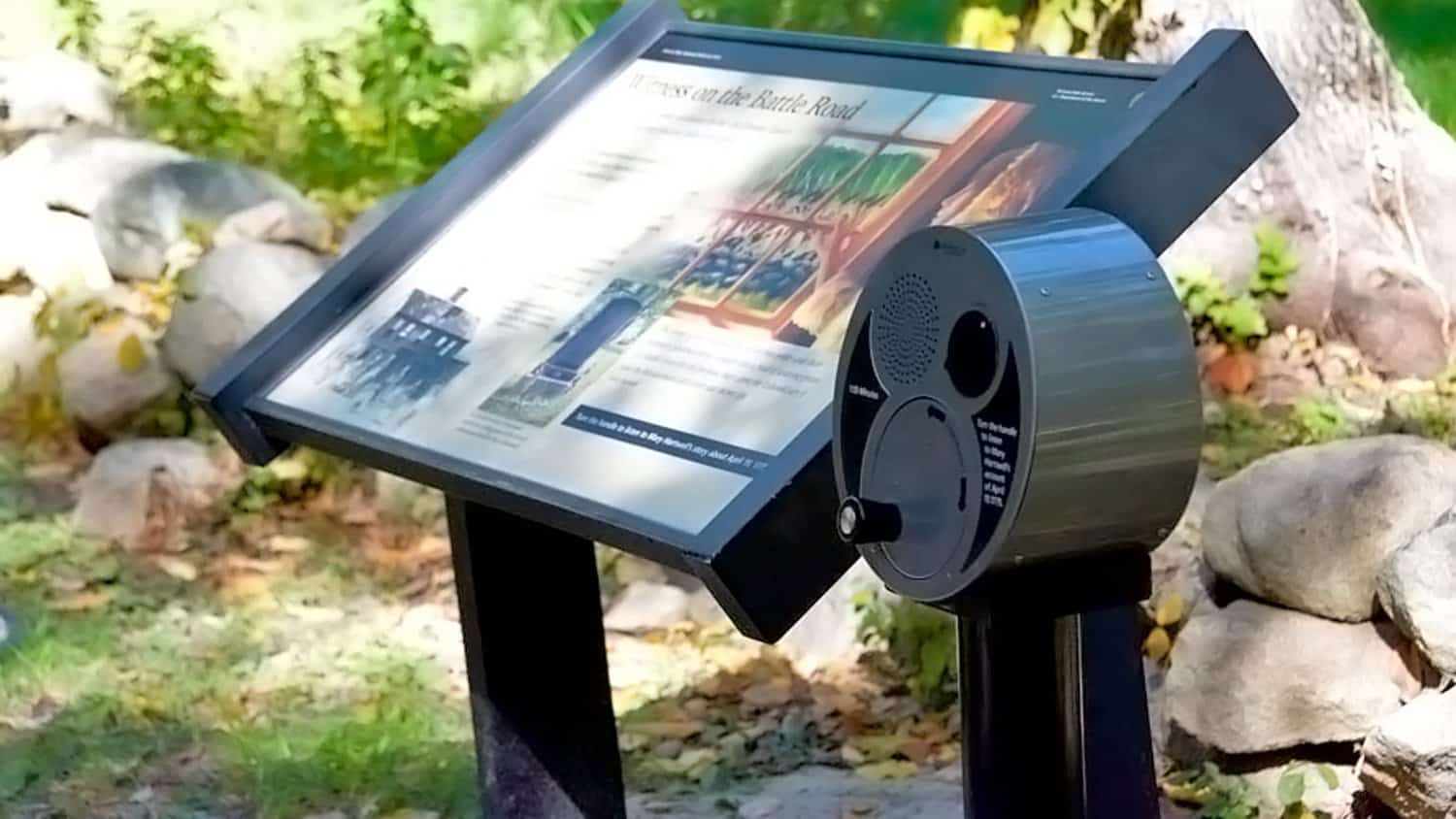 Our U-Turn Round has allowed the park to provide a more engaging experience for visitors, as well as reducing maintenance needs for the National Park Service and simplifying the Park's structure.
Related / Recent Projects

Did you know we sell our extensive range of off-the-shelf audio visual products on our online store?
visit shop