U-Turn Round – Knebworth House
We are confident that the sound posts will be very popular with visitors. We have added them to our printed visitor trail and made them into a real feature of the park. We have also incorporated the Bird Soundpost into the Schools Activity pack.
– Natalie Wallace, Project Manager at Knebworth House
Knebworth House is a country manor located in Hertfordshire and has been home to the Lytton family since 1490. It's probably most famous for the use of its rooms and grounds in a number of films including Harry potter and the Goblet of Fire and most recently The Kings Speech. It is also regularly used for open air rock and pop concerts, including those held by The Rolling Stones, Led Zeppelin, Queen and numerous other bands. For most of the year however it's open for public use, together with the gardens and grounds.
On the Knebworth grounds you can enjoy lovely walks, a mini railway, adventure playground and the Dinosaur Park. It is in this Dinosaur Park that Timberplay recently used a couple of our U-Turn Rounds to add audio points along the popular Dinosaur Trail.
U-Turn Round's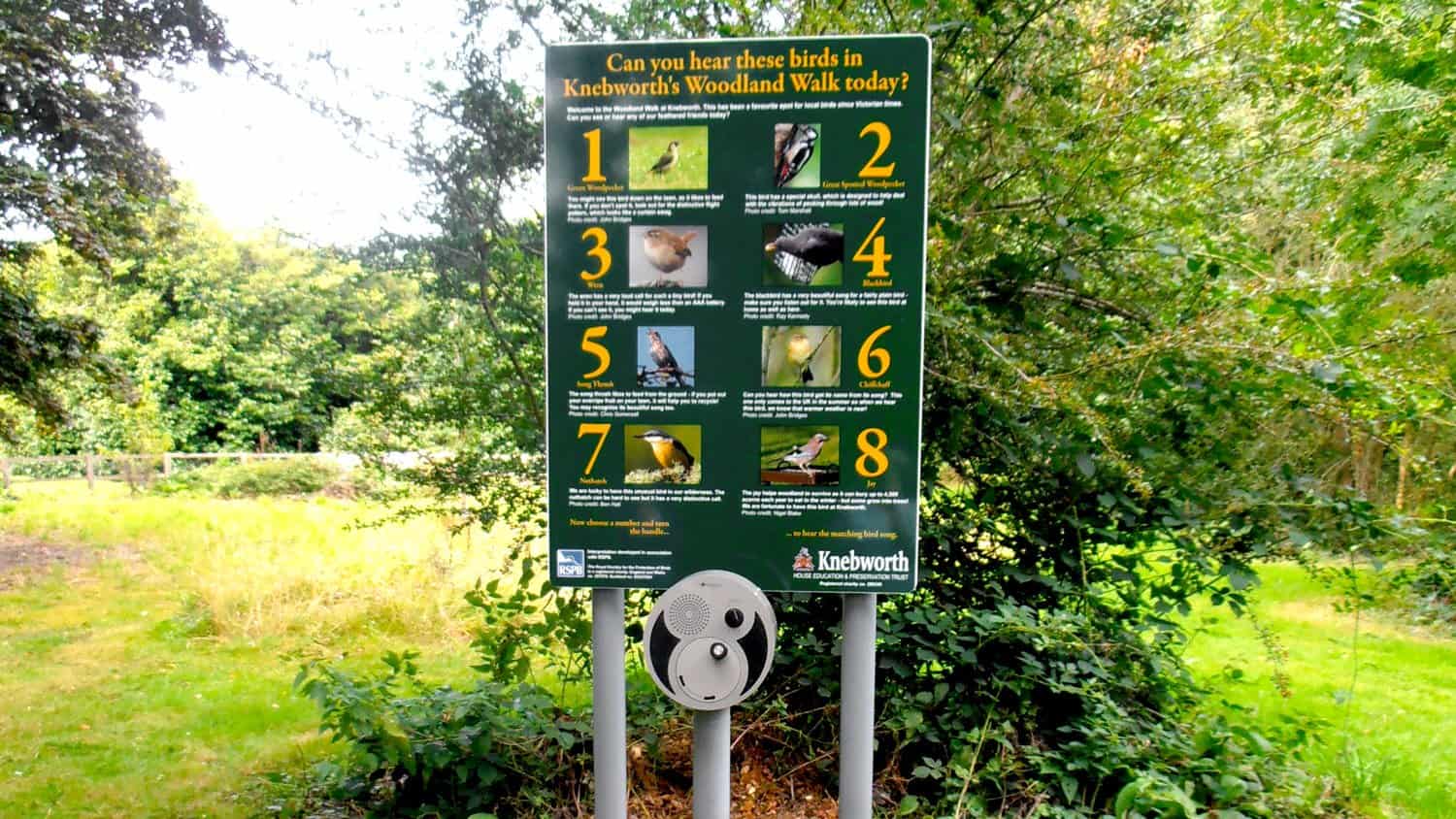 The Dinosaur Trail at Knebworth is an exciting walk where visitors will encounter 72 life sized dinosaurs at various stages along the route, some terrifying such as the T-Rex or some adorable like the Mammoth.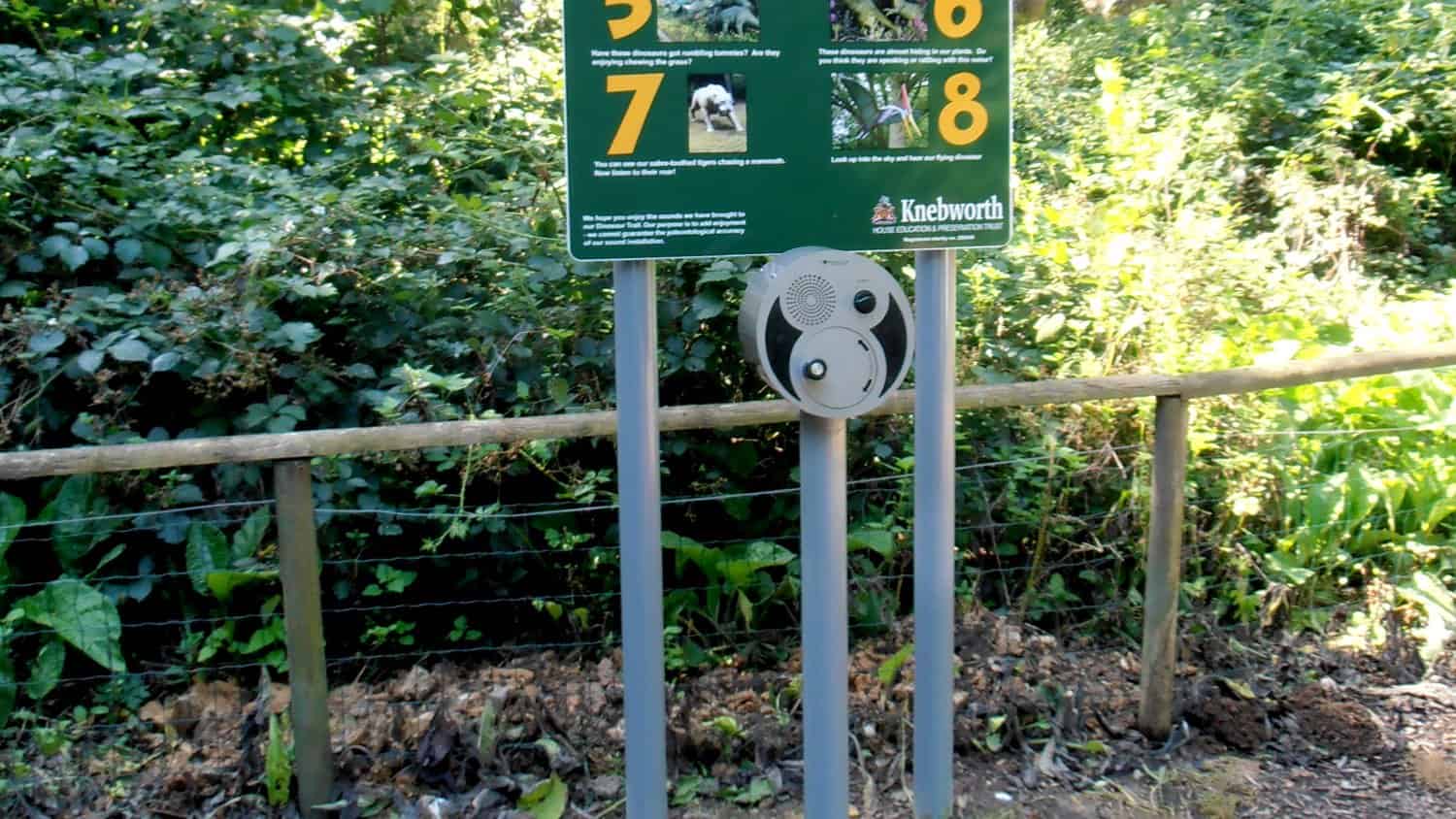 In a bid to add to the visitor experience along the trail it was decided that a number of outdoor listening points be included at a couple of stages throughout the walk. Knebworth wanted a way in which visitors, especially children, could hear the terrifying roars of dinosaurs once again, for educational reasons… as well as being just plain fun. They also wanted an audio point that could share the bird song of several birds found within the estate, allowing visitors to enjoy pinpointing the birds they hear as they embark on walks around the beautiful grounds.
The location of these listening points meant that a self powered device was required, and thanks to the lovely British weather it had to be pretty rugged and weather resistant. Timberplay decided the U-Turn Round ticked all of these boxes and also had the facility to play the required number of clips.
The U-turn Round is our flagship in-house developed and manufactured outdoor audio point, it has been designed for exactly this kind of application i.e that of use on an audio trail where there isn't any access to power.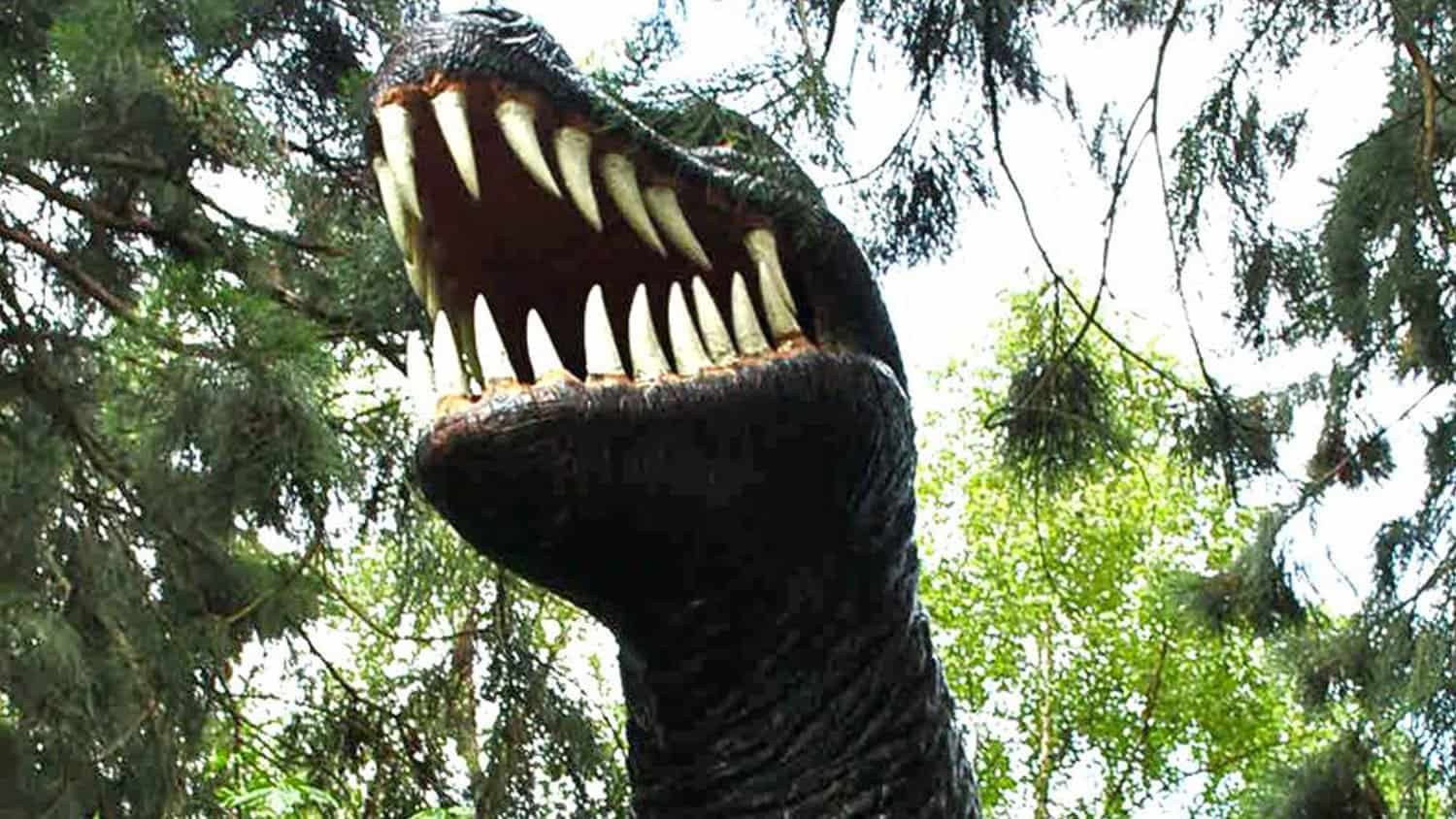 Knewbworth selected the sounds of 8 dinosaurs and 8 birds to add to each U-Turn and Timberplay installed them via pole mounts at the selected spots. Signage that Knebworth had designed separately accompanies each listening point, indicating which audio can be found on each dial position.
These listening points have really helped the Dinosaur Walk come alive! Imagine walking the trail for the first time and suddenly hearing a dinosaur roar through the trees, not knowing that it's probably just a child gleefully winding the U-Turn Round a little way ahead.
Related / Recent Projects

Did you know we sell our extensive range of off-the-shelf audio visual products on our online store?
visit shop