SoundClip-2 – Keith Newstead Automata
It's always been a challenge using sound in my machines, years ago I used answering machines, then CD players (which never start up at exactly the same time) and later, solid state – but there was always a lot of messing about. Blackbox-av's SoundClip has solved this, it's nice and simple to use and there's no interference issues from the electric motors.
– Keith Newstead, Owner at Keith Newstead Automata
Having created mechanical displays for over 20 years Keith Newstead is a well known name where automata is concerned, after seeing some of his hugely creative work there's little doubt why. Not only are his recent projects great to see, they're also a wonderful example of how our range of solid state push button activated (or looping) sound stores can be used in unique ways to create inventive experiences. Here's one such example, a Three Blind Mice automata created for Edinburgh's Cameras Obscura.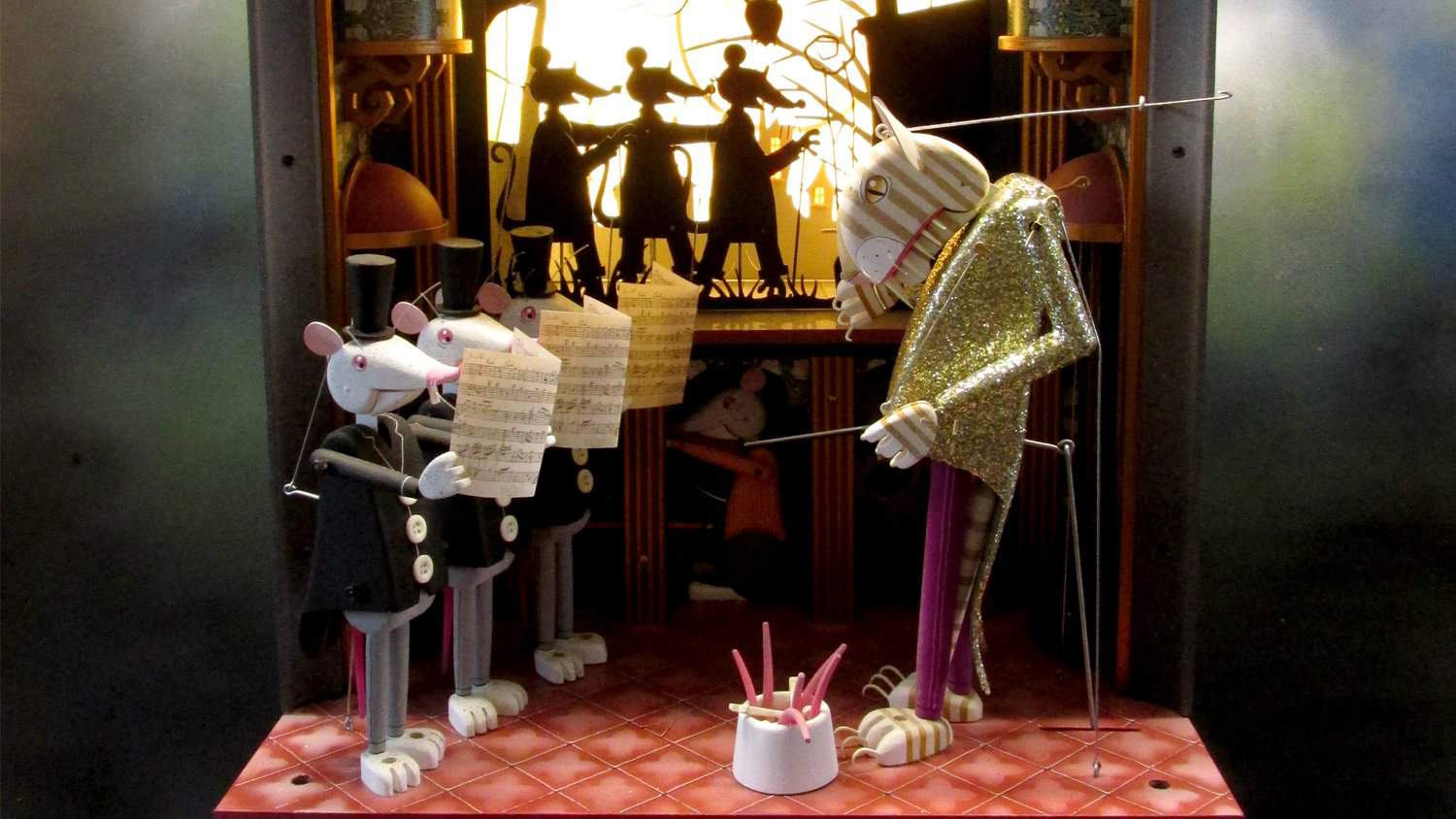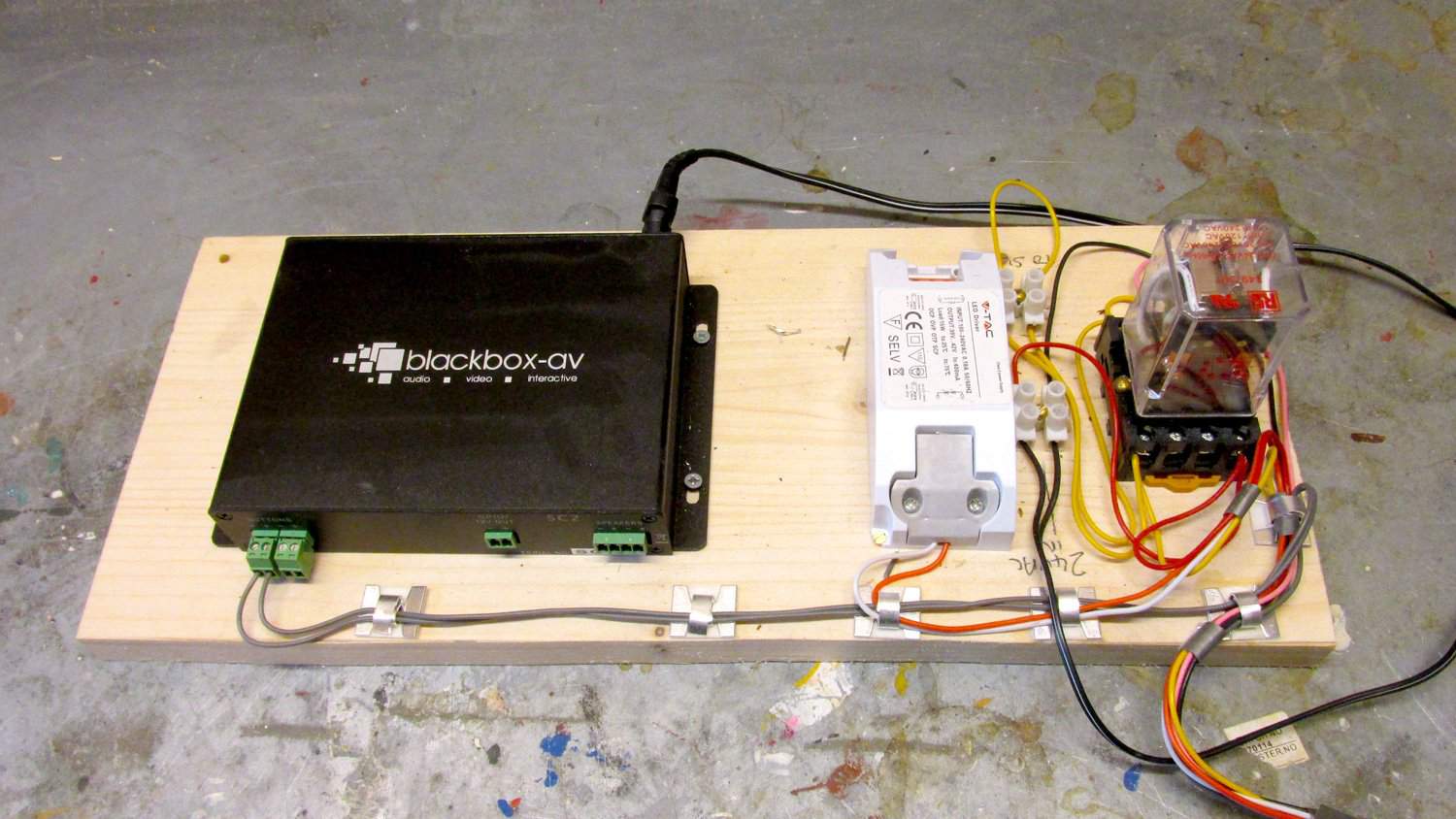 Free to use, the Three Blind Mice automata is activated via an illuminated push button, once pressed a relay is activated which begins the motor and the SoundClip-2. Start and stop are controlled by a micro switch which is triggered by a large ply cam wheel – one revolution of the cam wheel = 30 seconds. Keith also creates donation box automata which work in the same way except the relay is triggered by coins passing through a slot.
Related / Recent Projects

Did you know we sell our extensive range of off-the-shelf audio visual products on our online store?
visit shop