Solar Audio Posts – Brodsworth Hall
"BlackBox-AV were very helpful to work with on this project. Because the gardens at Brodsworth are a Grade II* park and garden, we couldn't install the posts permanently in the ground. BlackBox-AV were happy to customise the posts so they are freestanding, working within a tight deadline to get the posts to us before the launch of the project. Being able to download the track statistics is incredibly valuable for evaluating how the new exhibition is being received; after one month of the launch of the project, we know that visitors had engaged with the audio stands over 3,000 times."
– Eleanor Matthews, Curator of Collections and Interiors (English Heritage)
English Heritage utilised two wooden solar audio posts to feature in an exhibition shining a light on Brodsworth Hall's connections to the transatlantic slave trade. Due to the constraints working in a Grade II* registered park and garden, the audio posts were modified with a weighted concrete base to be freestanding. The wooden casing of the post enabled the inclusion not only of a customised front plate with etched logo but a full colour side panel with track listing as well. These graphic side panels were designed by Bivouac (https://www.bivouac.co.uk/) to complement the exhibition's interpretation.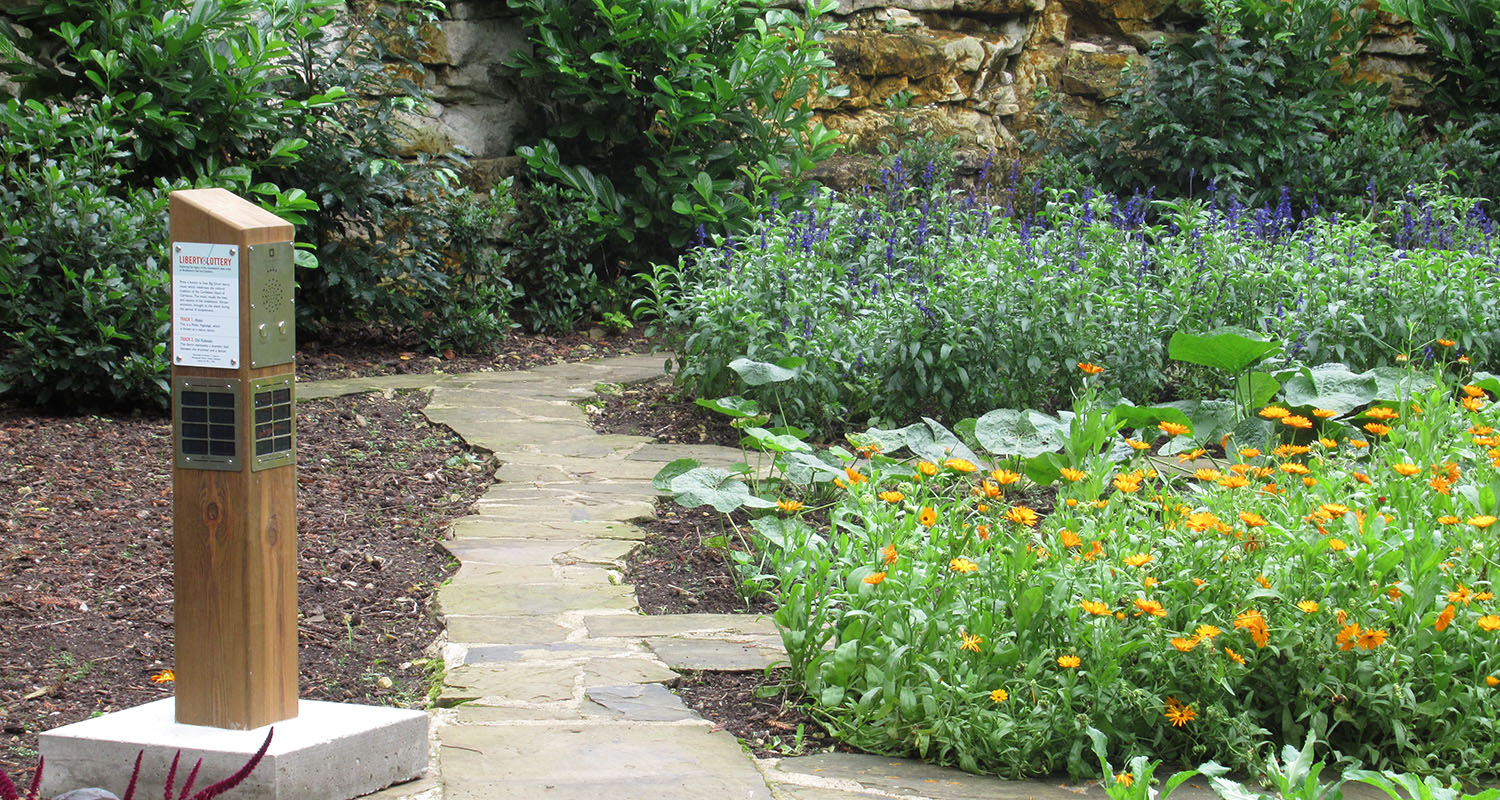 © English Heritage Trust
The exhibition, 'Liberty and Lottery: Exploring the legacy of the transatlantic slave trade at Brodsworth Hall and Gardens' is named after two of the slave ships part-owned by one of Brodsworth's previous owners, Peter Thellusson (1735-97). Thellusson amassed considerable wealth through financial dealings which were heavily connected with the transatlantic slave trade, including the financing of plantations.
Positioned in different locations within the award-winning gardens, the posts bring an important audio element to the exhibition. One post shares the names of 101 enslaved Africans as listed on the first loan agreement that Peter Thellusson and partners made with the owners of Grenada's Bacolet plantation in 1772.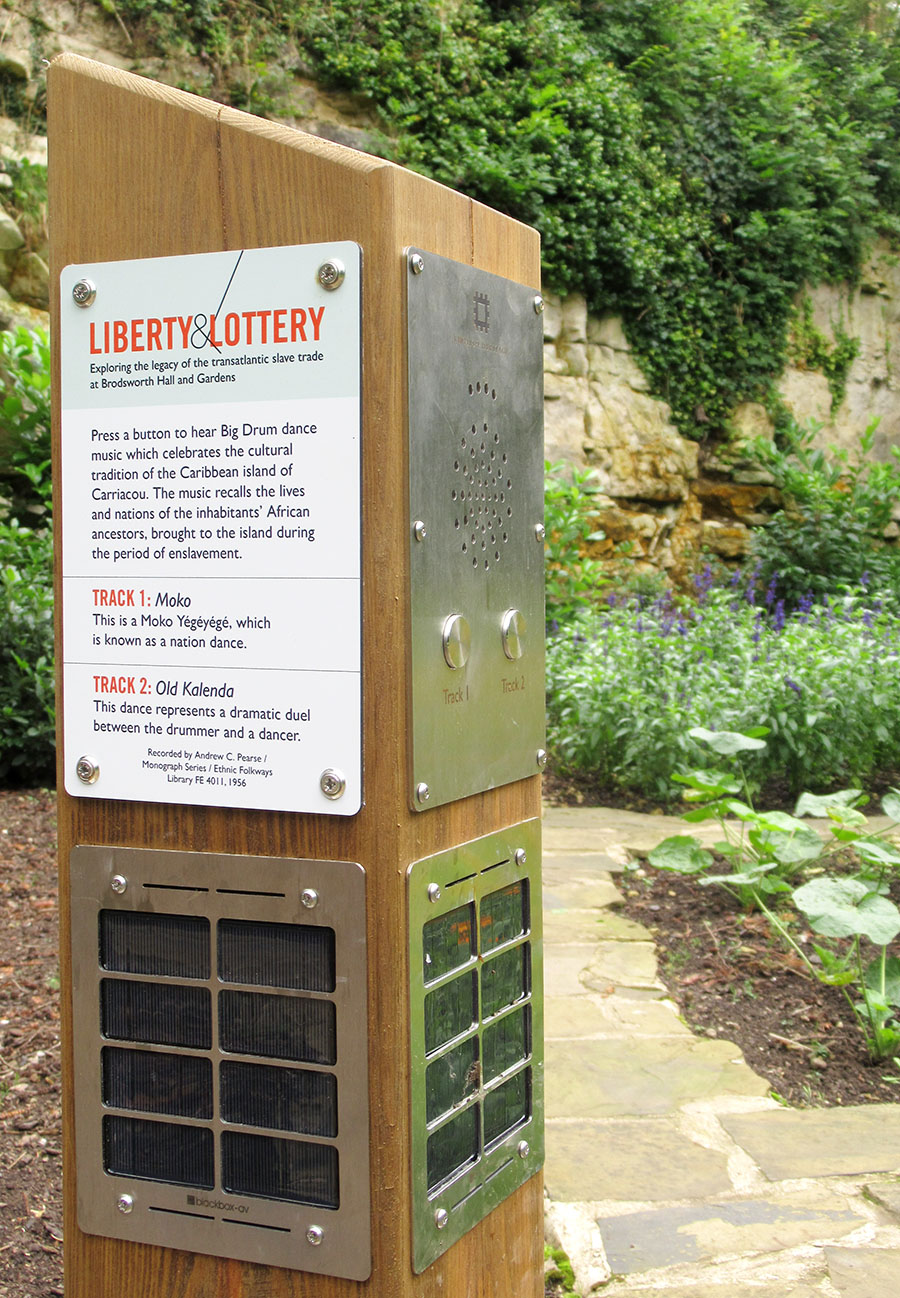 © English Heritage Trust
The second solar audio post features recordings of Big Drum dance music which celebrates the cultural heritage of the Caribbean island of Carriacou. The music recalls the lives and nations of the inhabitants' African ancestors, brought to the island during the period of enslavement.
Powered completely via solar energy these posts work year round, supplementing this important exhibition that adds a valuable insight to the history of Brodsworth Hall.
Related / Recent Projects

Did you know we sell our extensive range of off-the-shelf audio visual products on our online store?
visit shop