Oversized UTR – Queenswood Country Park & Arboretum
It has been a fantastic experience finding out why Queenswood is so special to so many people. The commitment of the volunteers to this project has been incredible and I'm so happy that we have been able to uncover so much interesting historical information and varied personal memories of this much-loved country park and Arboretum. The new trail is a really lovely, unique way to experience this precious place in a different way and is definitely worth the visit.
-Rose Farrington, Queenswood Heritage Gateway Project Officer
Queenswood Country Park & Arboretum recently opened the 
'Lyrics, Leaves and Lives'
audio trail with help of the National Lottery Heritage Fund. As is often the case with such projects the biggest hurdle to overcome was how to add audio to the outdoor location without access to power. The U-Turn Round wind-up audio point was the perfect solution.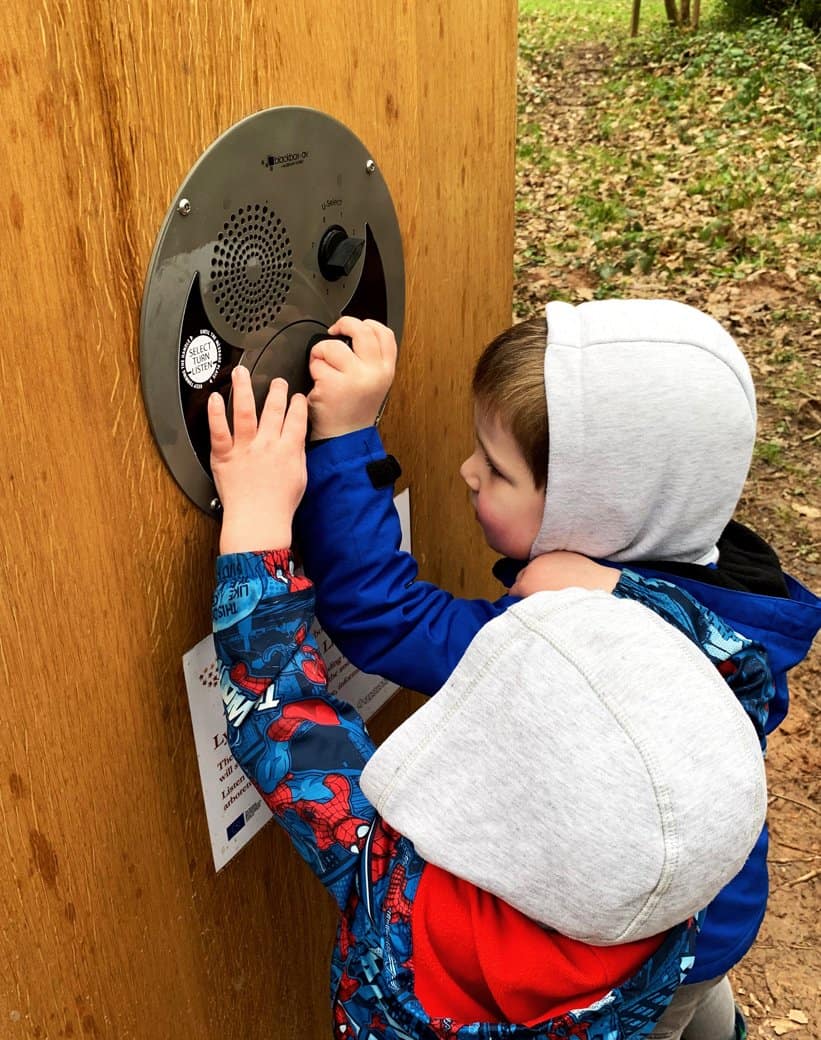 Along the trail visitors will find a number of tall oak monoliths containing Oversized U-Turns. These allow the selection and playback of 8 different tracks at each point including poetry, stories from previous visitors, historical information about the site and bird song.
Rugged and powered completely via wind-up energy the U-Turn rounds are always a big hit with visitors, especially younger adventurers who simply love winding the handle to produce audio.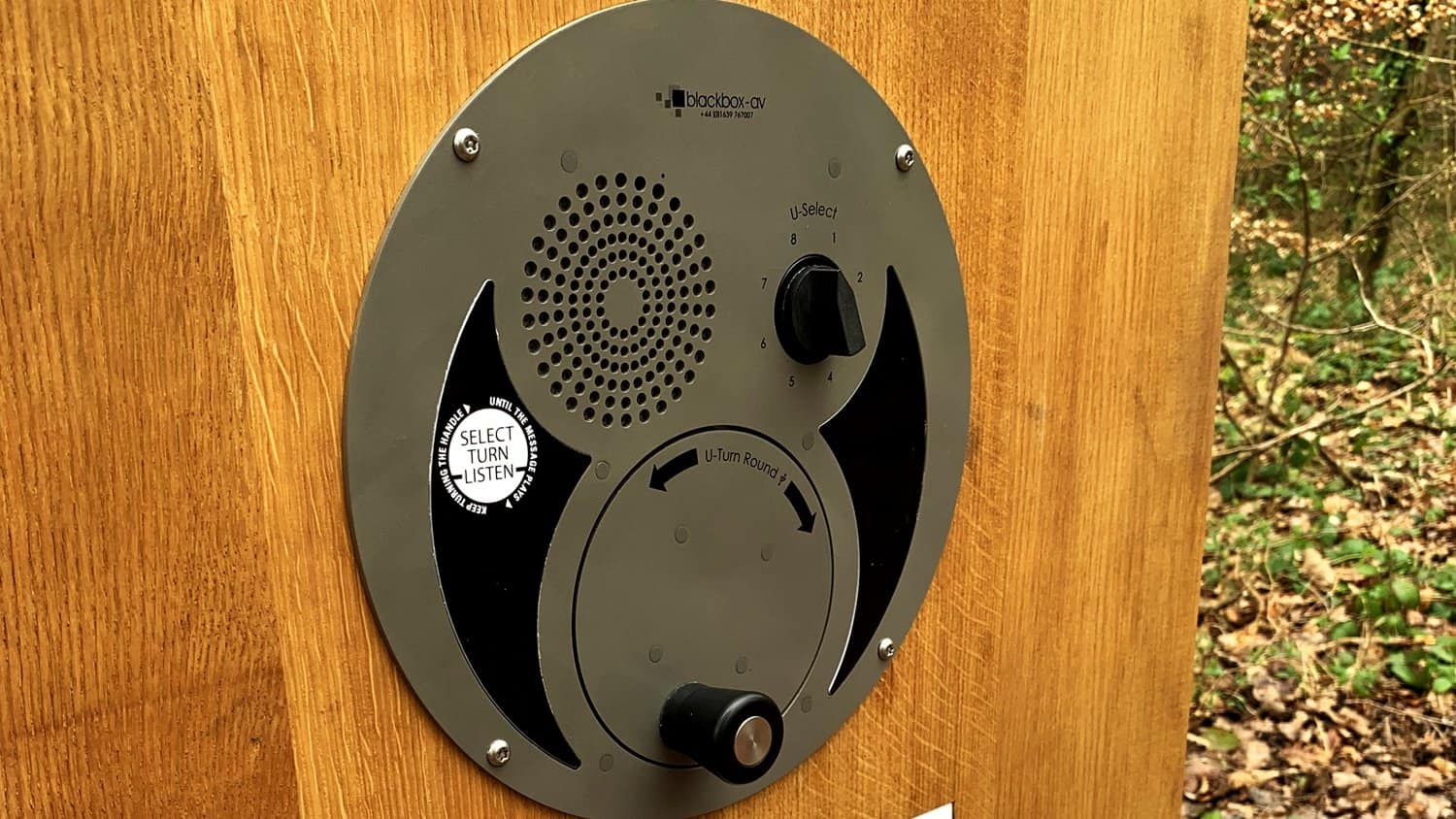 The audio trail winds through the Arboretum for approximately 1 mile and is suitable for all ages. With a combined 22,500 listens in just two weeks of opening it's safe to say the U-Turns and trail as a whole are attracting a lot of attention.
Related / Recent Projects

Did you know we sell our extensive range of off-the-shelf audio visual products on our online store?
visit shop