Mobile Advertising Van – Damn.TV
The Daam Van is on the road for a minimum of 10 hours a day and if required we can be on the road for longer. With our advanced technology inside we are able to advertise your business and display it on all 3 High Definition TV Screens and it looks incredible! We even hooked up a PlayStation 4 to the van and WOW…WOW it was amazing. We were playing games outside the van and people were watching from all angles. I am just absolutely, positively, 100%, buzzing and enjoying it….when I open the back and pump out the tunes…..the place just goes mental.
– Sajid Qureshi, Director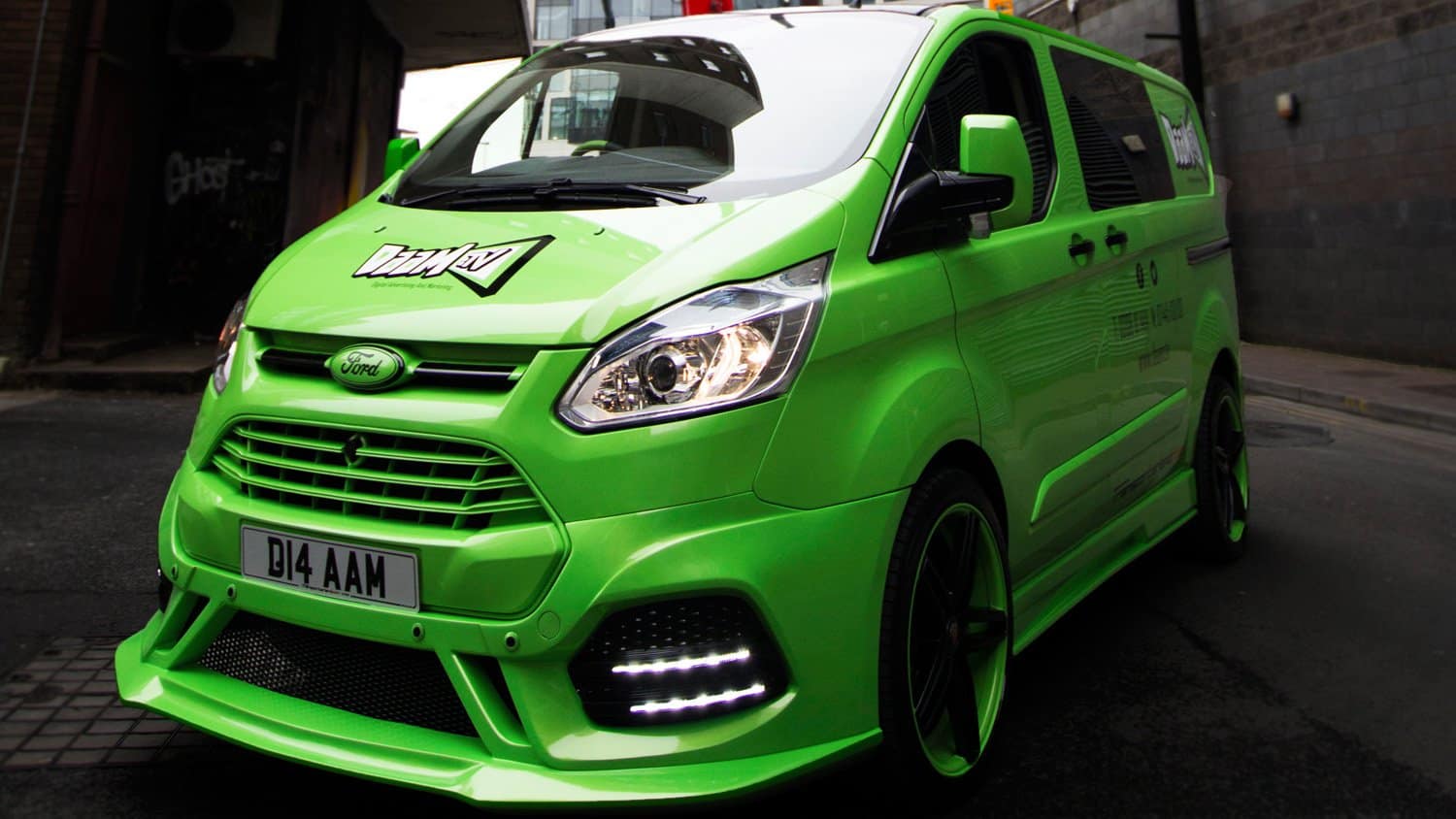 Digital advertising and marketing have taken on an exciting new look in the form of the Daam.TV van. The London based company specialises in digital advertising that is delivered through a specially made van displaying adverts while out on the road. The van has been designed to be as eye-catching as possible with its bright colours and exclusive bodykit, and aims to get businesses seen in a unique & inventive manner.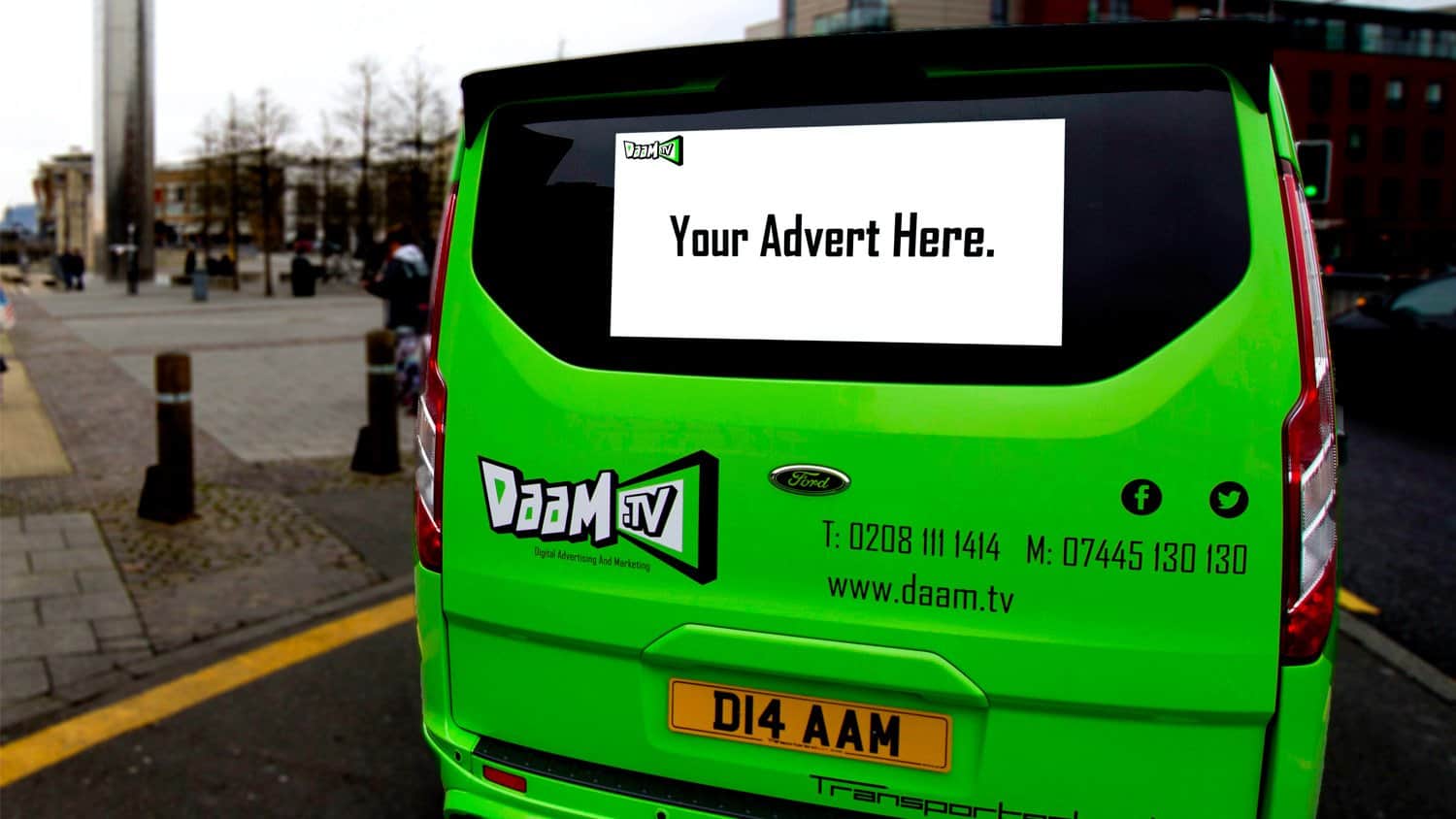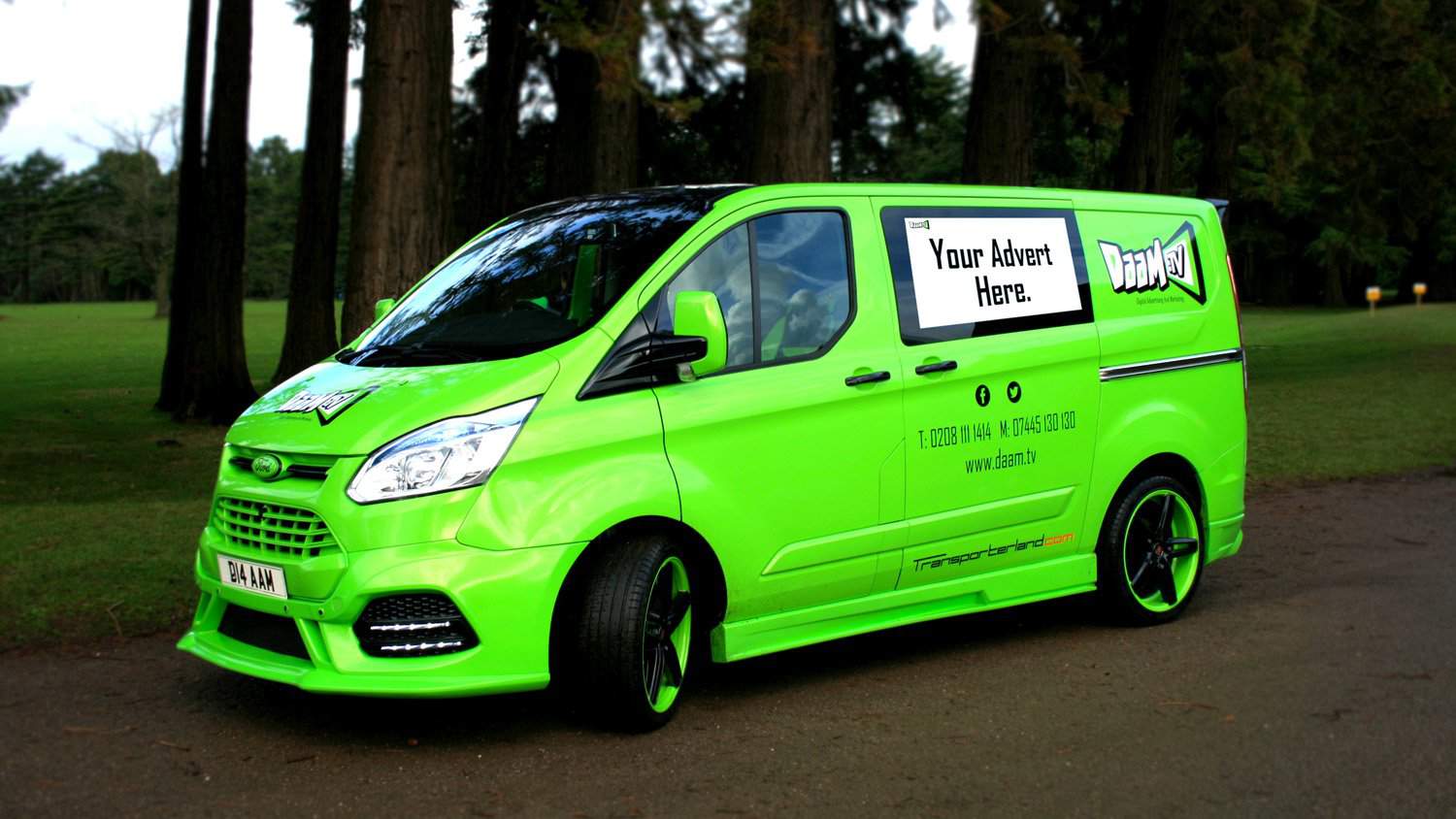 We were bought on board to help provide visual interpretation for the van through the use of specialist products we provide (such as the Video Clip HD6). The installation was a huge success with advertisements continuously played on a loop on 3 High Definition screens around all sides of the van – without any loss of picture quality or power consumption.
As well as having the ability to display advertisements to the public, the van is also capable of having video consoles plugged in, and other additions including Wifi are in development. The van has also had a feature in the February 2017 issue of Cardiff NOW magazine, which is a local magazine delivered around Cardiff and the surrounding areas.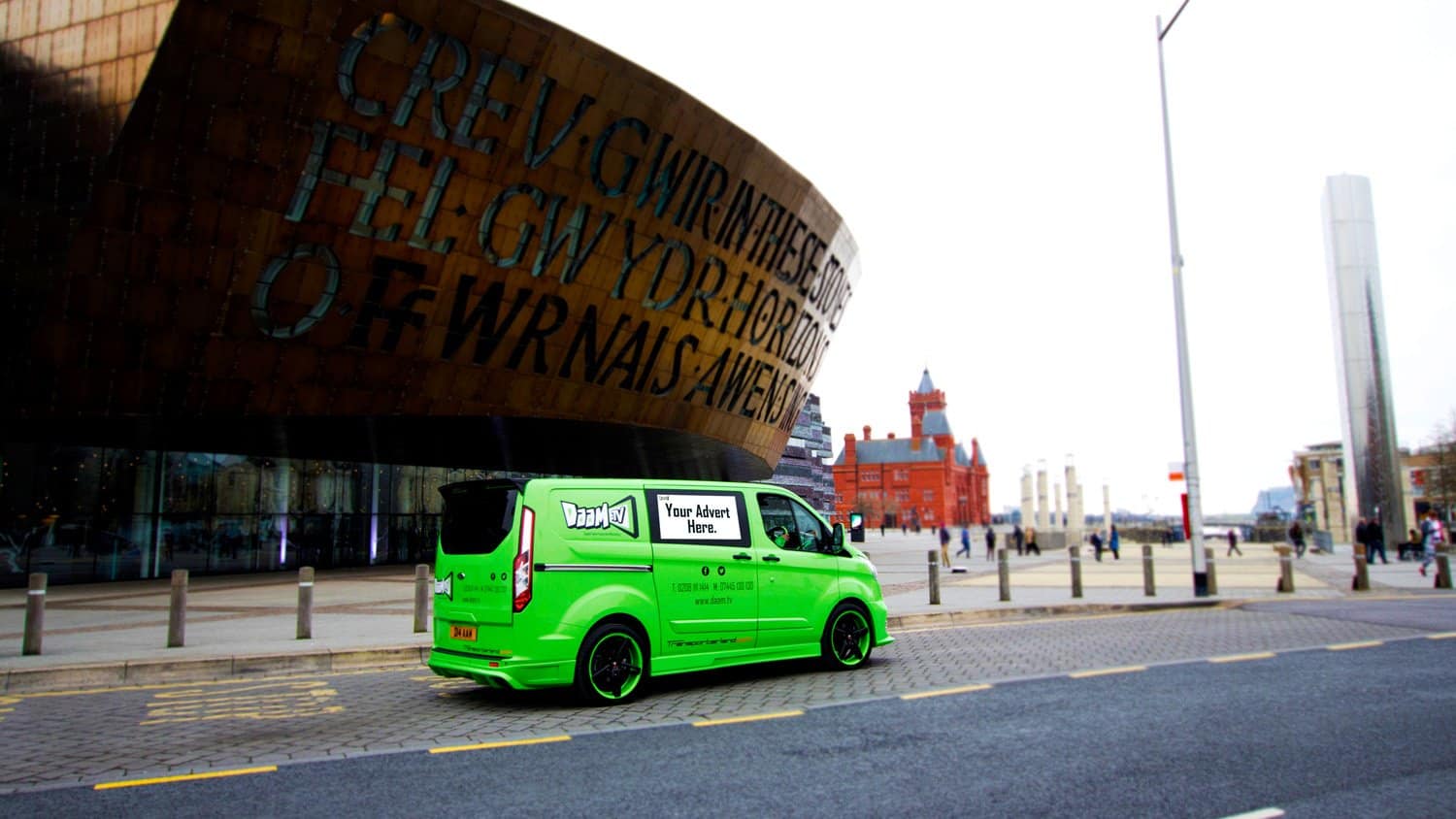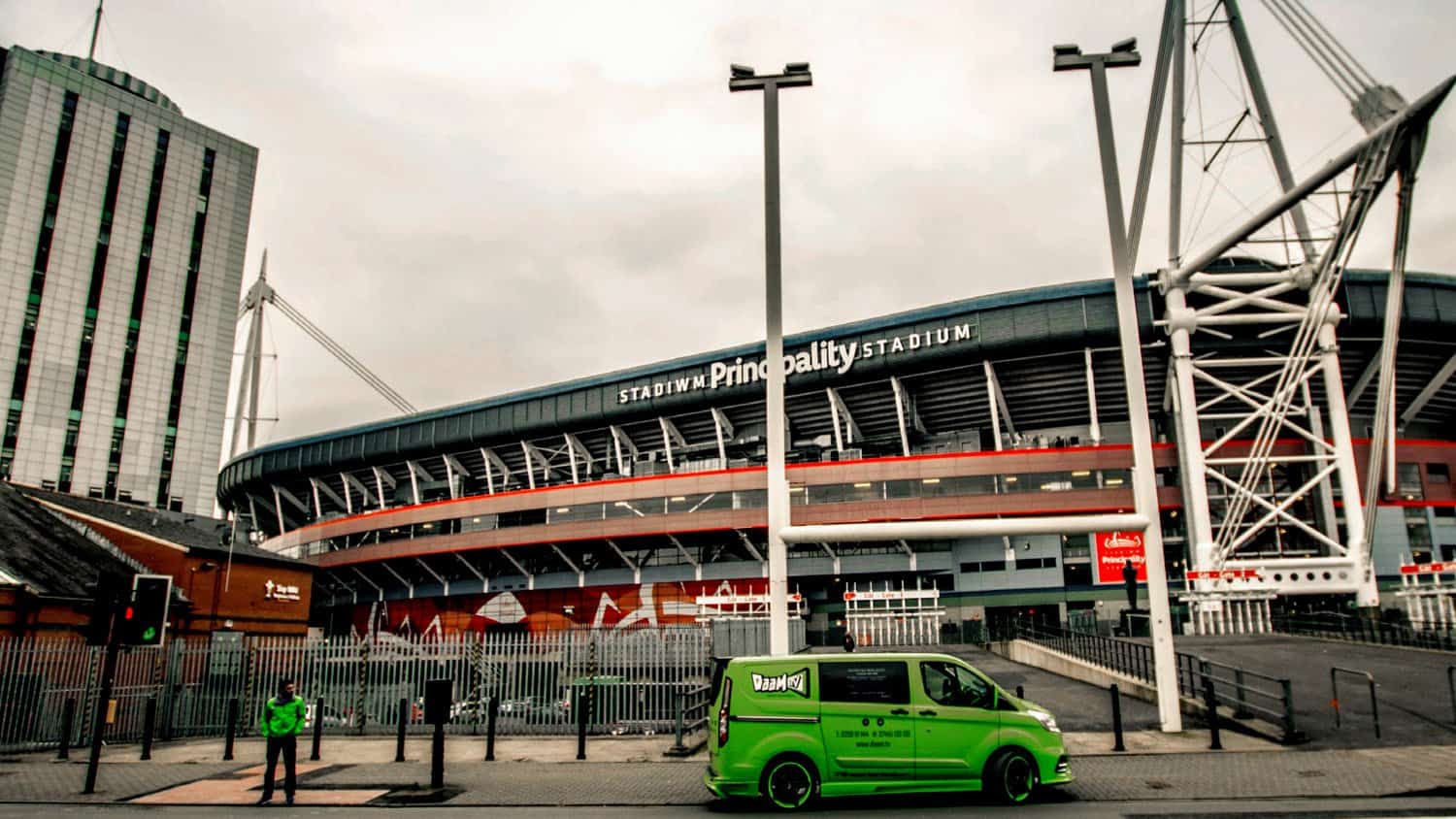 The van has so far been used to help promote many businesses around the UK with huge success. It's brought in many new visitors for businesses and has been praised for its innovative advertising strategies. Daam.TV are so pleased with the equipment we provided we have been instructed to place future orders for bigger and brighter screens. They are certainly a company to watch in the future and 2017 looks to be an exciting year.
Related / Recent Projects

Did you know we sell our extensive range of off-the-shelf audio visual products on our online store?
visit shop