Lightbox 2 & Multi Touch Kiosk – Inglis Memorial Hall Library
We were really impressed this end with the software, it's definitely something we could roll out in other museums.
– Malcolm Grieve, Angus Council Galleries Designer
The Inglis Memorial Library has recently been restored to its original 1898 design thanks to generous grants from 'LEADER', part of the Scottish Rural Development Programme.
Viewed as one of the most complete examples of a Victorian public library still standing in the UK, the Inglis Memorial Hall was originally gifted to Edzell by Lt Colonel Robert Inglis in thanks for the support given by the community to his father, a church minister, Inglis also stocked the library with books to commemorate Queen Victoria's Diamond Jubilee.
Now restored to its former glory, the Library has been turned into a visitor centre where people can learn its history and discover the role it has played in the community over the years, it is to this end we were contacted by Angus Council.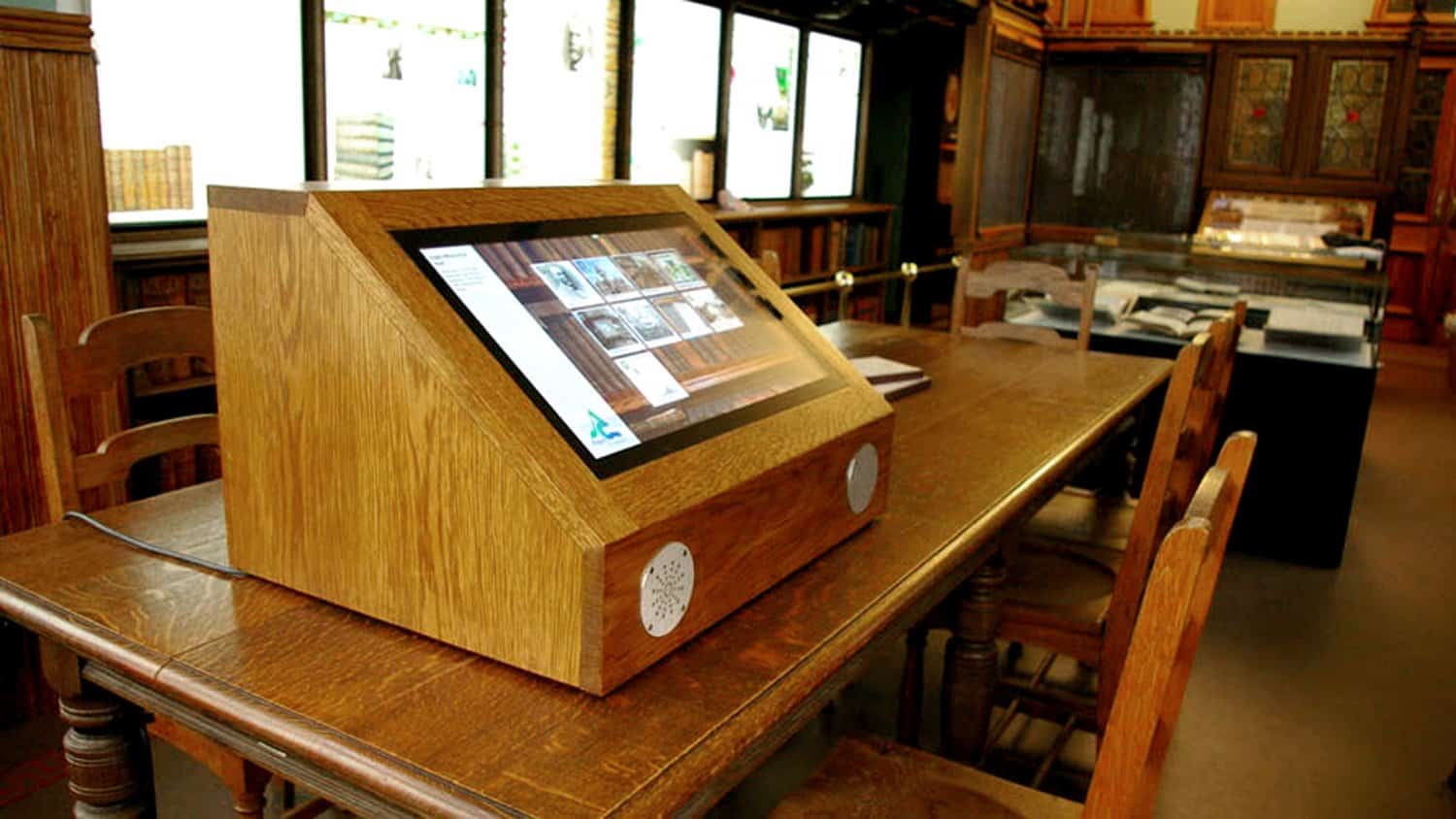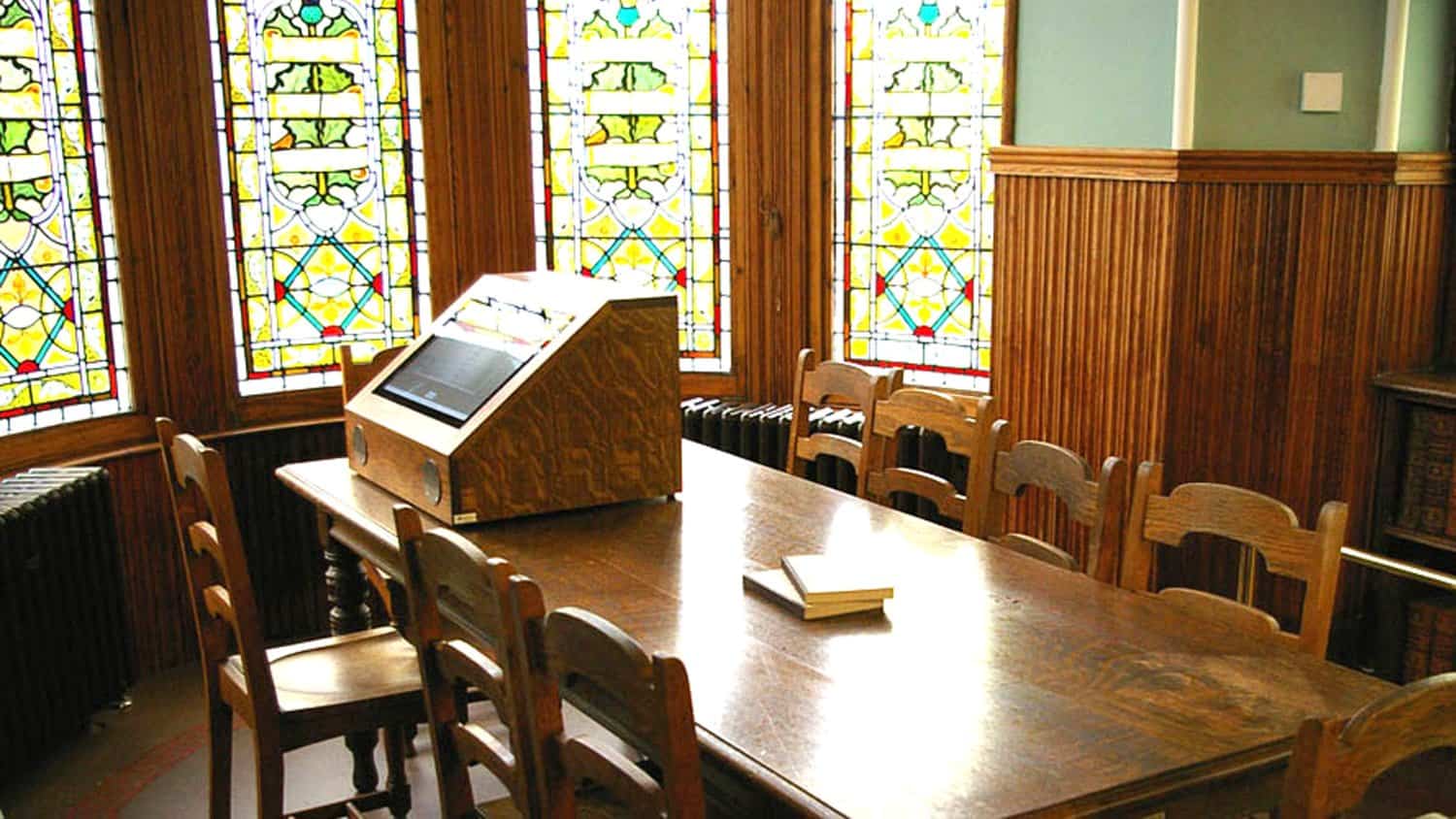 Lightbox 2
Lovingly restored the library already boasted an array of elegant signage, models and other interpretation however with a host of archived media still to display to visitors we were asked to provide a solution with which to both manage and present this media.
Lightbox 2 is our off-the-shelf museum media browsing software and an obvious choice for this project. Lightbox 2 operates in two parts, the 'backend' allows the correlation of media files whilst the 'frontend' allows visitors to browse these files in a gesture sensitive multi-touch graphical user interface. Easily customisable with the addition of a logo, background image, attracta screen images and skin choice, Lightbox 2 can fit with any brand guidelines.
In this case 'single screen' mode was selected in 'flow' layout with the Angus Council logo and custom background.#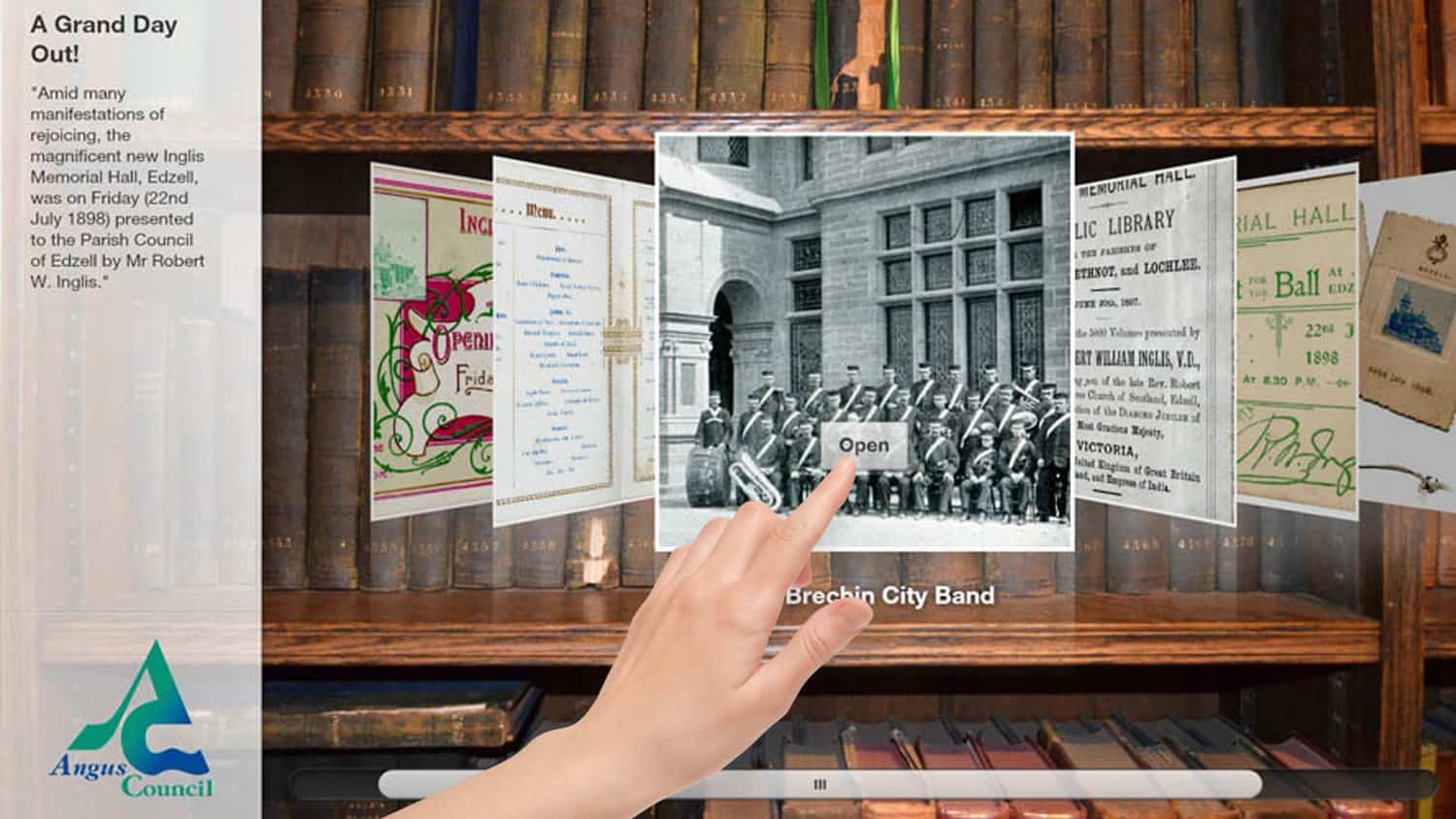 Desktop Multi-touch Kiosk
The desktop mounted multi-touch kiosk was developed specifically for this project, utilising the design of our freestanding kiosk as a starting point we simply modified this to enable the easy positioning on a desktop/table which was the desired installation location.
Constructed from oak and finished in a dark brown, the kiosk was designed to blend in well with the library surroundings. The metal speaker grills provide an added almost 'victorian steampunk' esque appearance which means although the multi-touch kiosk is far from something you would have seen in the library during Victorian times, it still manages to not look out of place.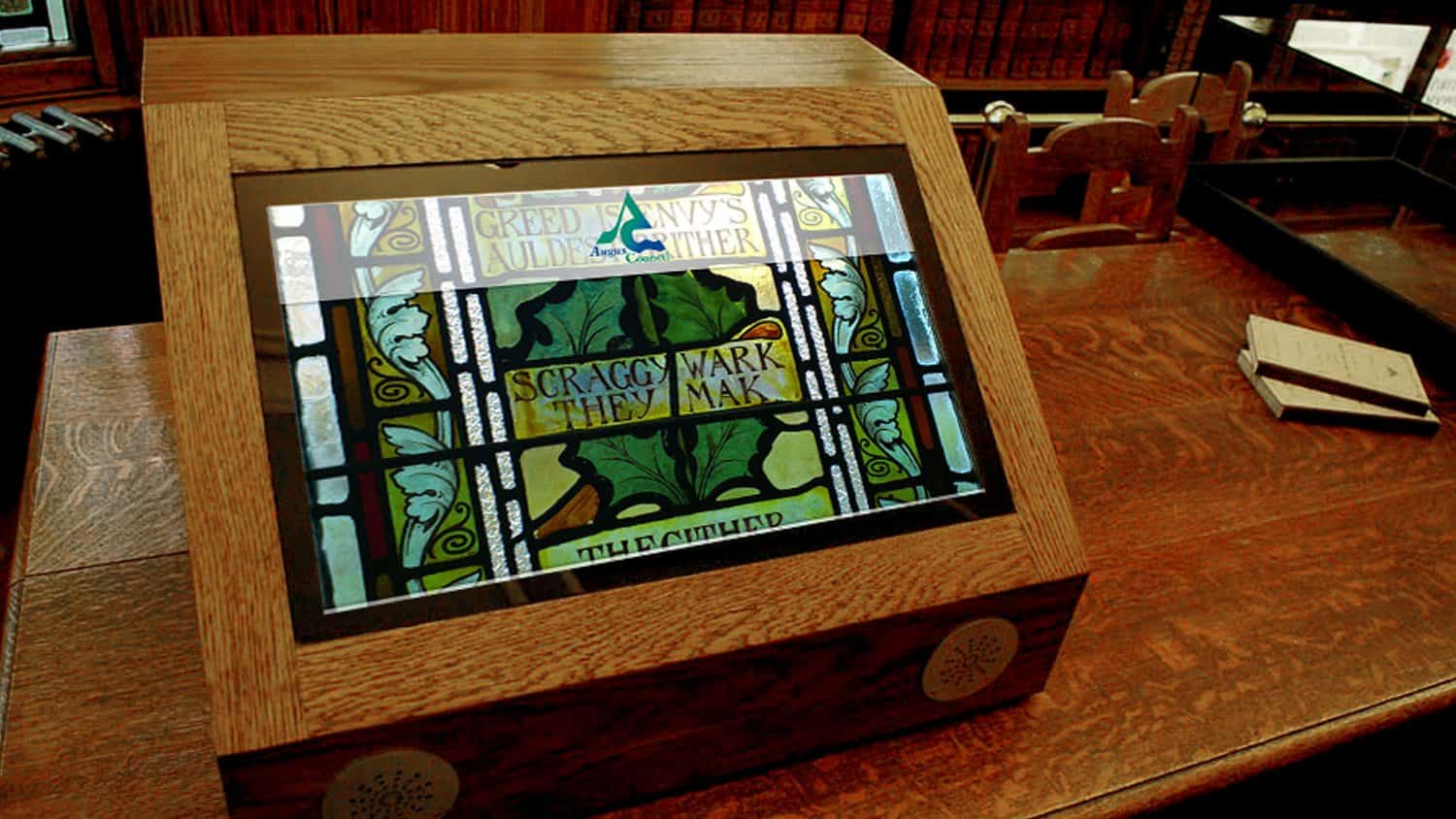 Related / Recent Projects

Did you know we sell our extensive range of off-the-shelf audio visual products on our online store?
visit shop