King Alfred the Great – Audio Bust
I found you guys [blackbox-av] and you were so helpful, it gave me a lot of confidence and really simplified the installation.
– Nickolas Pearce-Evered, CNC Polystyrene
We were approached by CNC Polystyrene for a Council of Winchester run project which included the development of a bust of King Alfred the Great with incorporated push button audio and lighting. The bust was to be installed in Winchester's award winning tourist information centre located just a short walk from King Alfred's actual statue at the lower end of Winchester high street.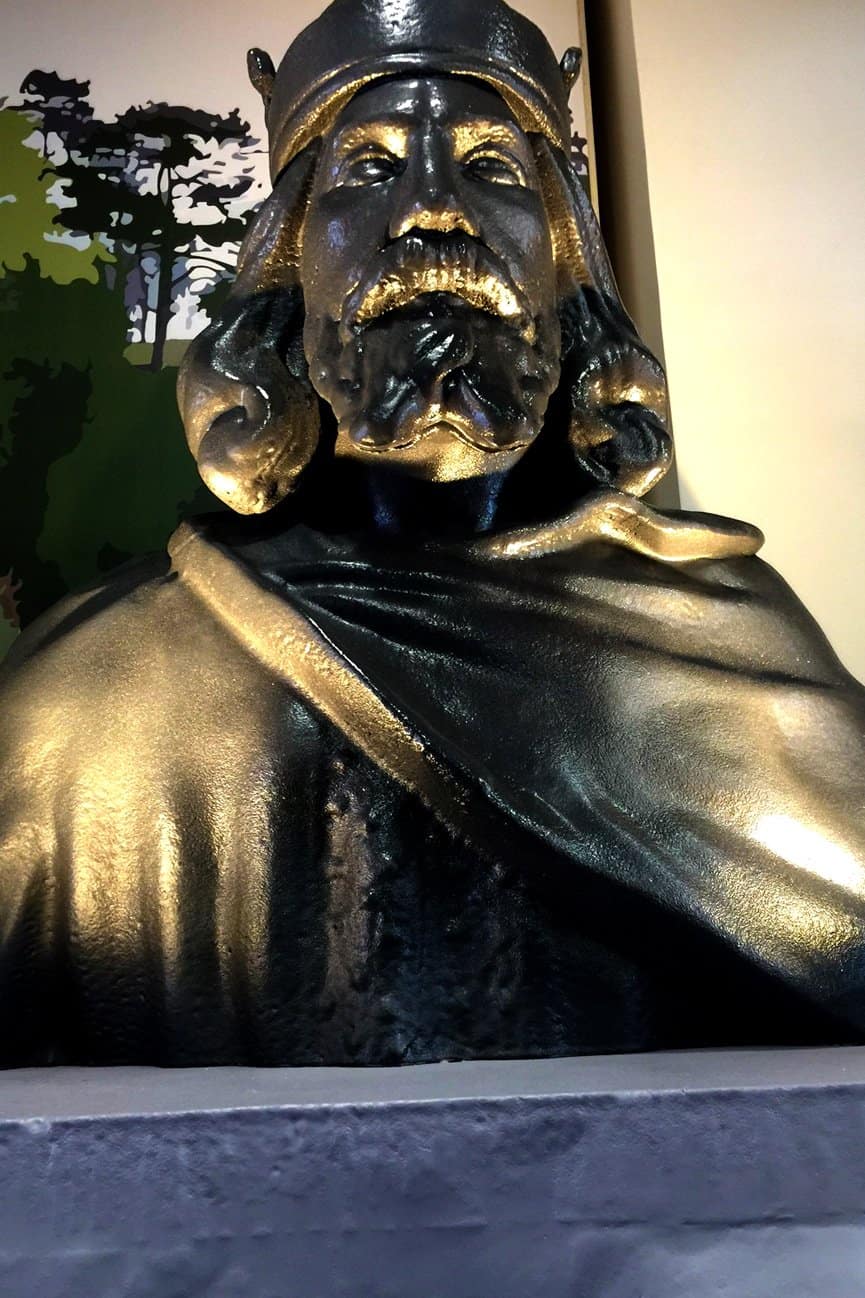 King Alfred ruled Wessex from 871 until his death in 899, he was a remarkable combination of soldier, statesman and scholar which earned him the title 'the Great' – an honour bestowed on no other English king.
The bust is created from sections of milled polystyrene with a hard coat of plastic providing a bronze effect. Electronics are built into the structures wooden base – utilising a SoundClip-2, push button, speakers and spot lights, the bust is more than merely a decorative element for the visitor centre but is also an audio point. Able to play a 5 minute track (spoken using a voice actor as King Alfred himself) recounting the Great King's life and integral part in history. We also provided a laser etched button panel and name plaque for the finishing touch.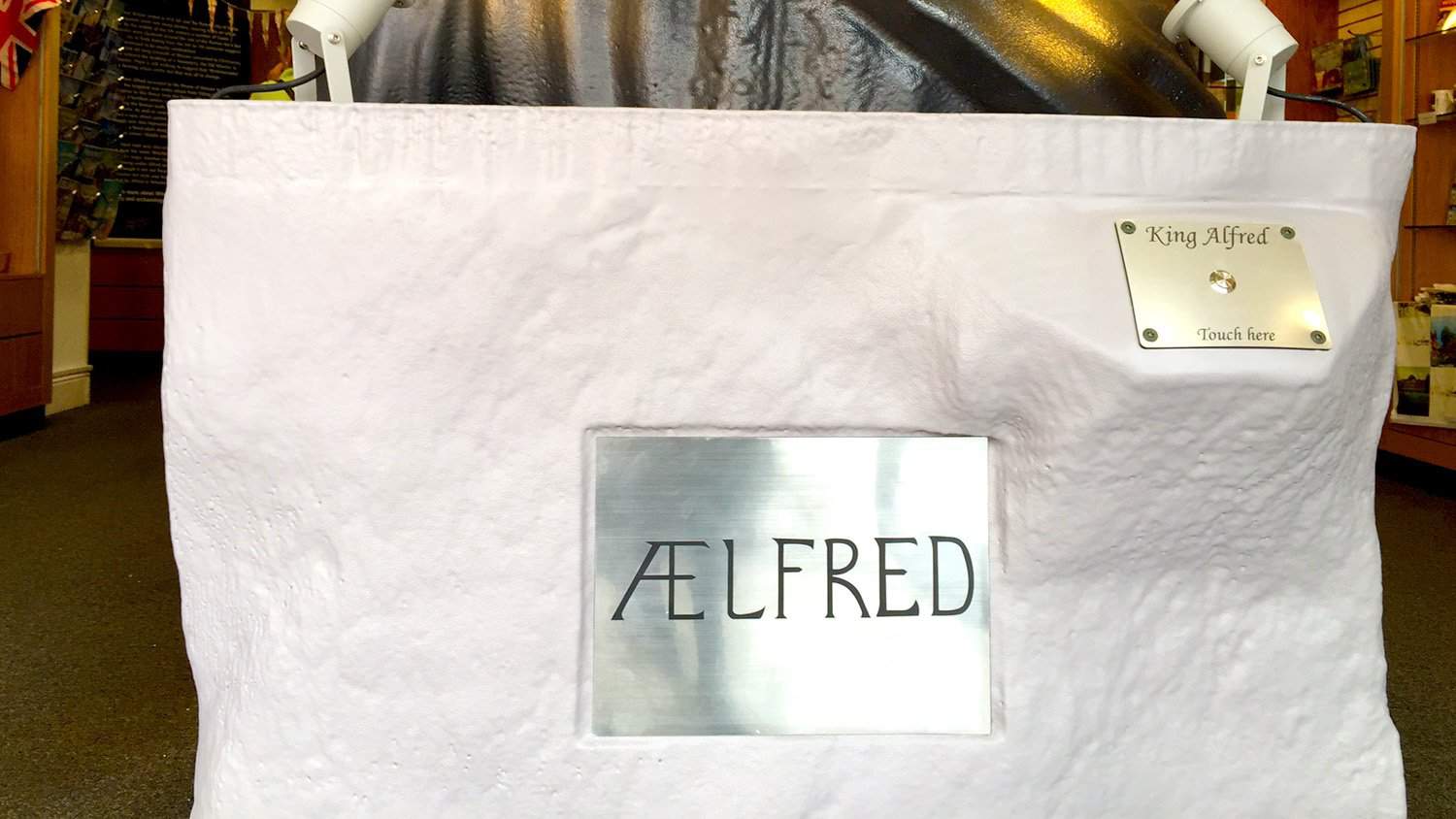 The final result is an inventive way to share history with visitors, helping them learn about King Alfred the Great in a manner that surpasses your average audio exhibit – the bust practically begs to be interacted with, making the learning experience unique and engaging. The audio bust has made a fine addition to the Winchester visitor centre.
Related / Recent Projects

Did you know we sell our extensive range of off-the-shelf audio visual products on our online store?
visit shop