Crowland Abbey Visitor Centre, Peterborough
It's fantastic.. it fits in very harmoniously with the rest of the abbey and with the touch screens it's not just about the history of the place, but also the present day.
 – Rev Charles Brown, Priest-in-charge, Crowland Abbey
Crowland Abbey was originally a monastery of the Benedictine Order, founded in memory of St. Guthlac early in the eighth century by Ethelbald, King of Mercia. Entirely destroyed by the Danes in 866 it was refounded in the reign of King Edred only to be once again destroyed in 1091 by fire. A pattern of rebuilding and destruction continues with much of the abbey destroyed one last time in 1539 as part of Henry VIII's Dissolution or the Monasteries.
Enough of the Abbey was left standing to serve as the parish church for Crowland resulting in the striking building you can visit today. Our services were required when a new visitor centre opened at the Abbey, the aim of which is to provide a modern look at the interesting history of this medieval monastery.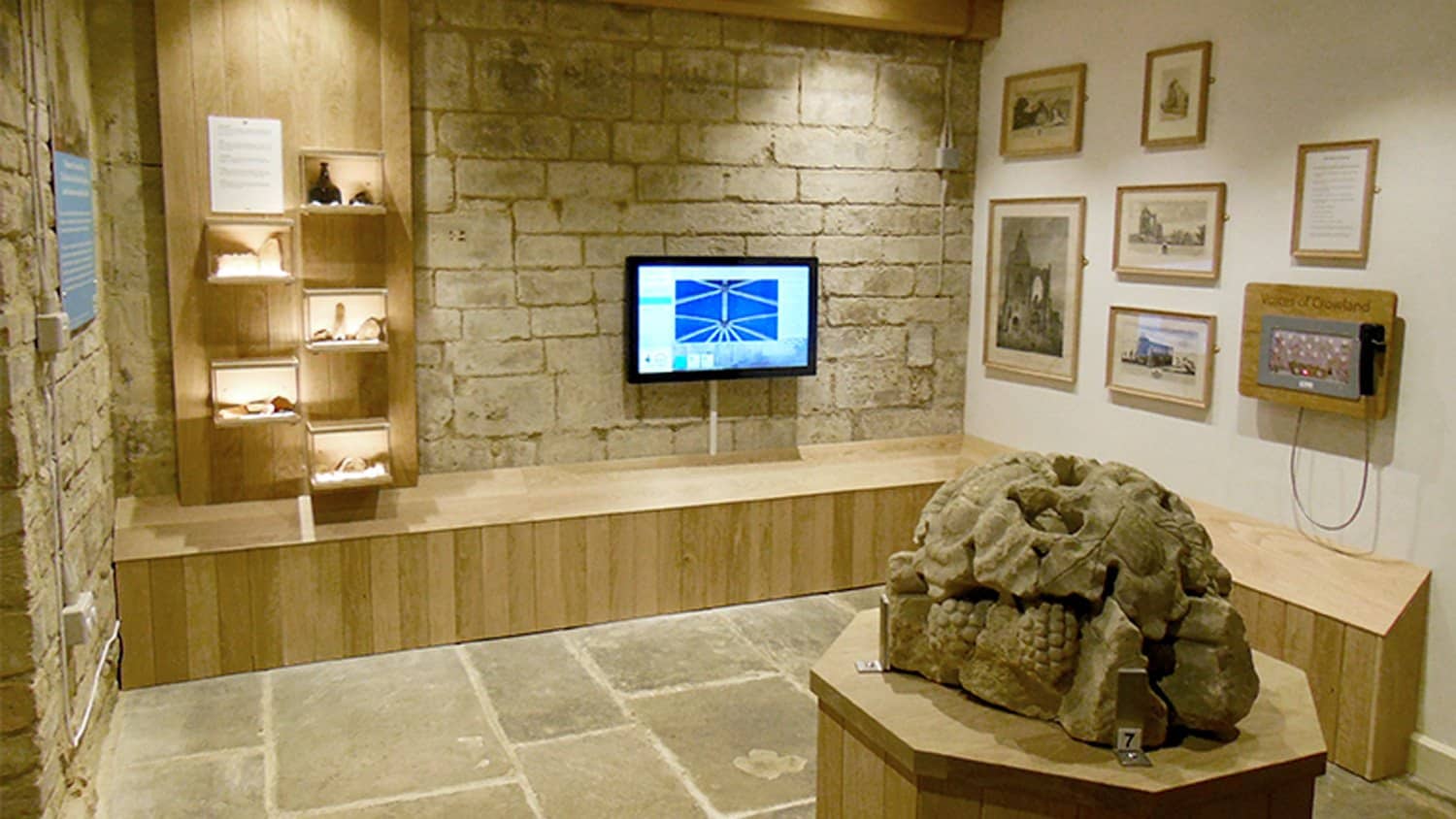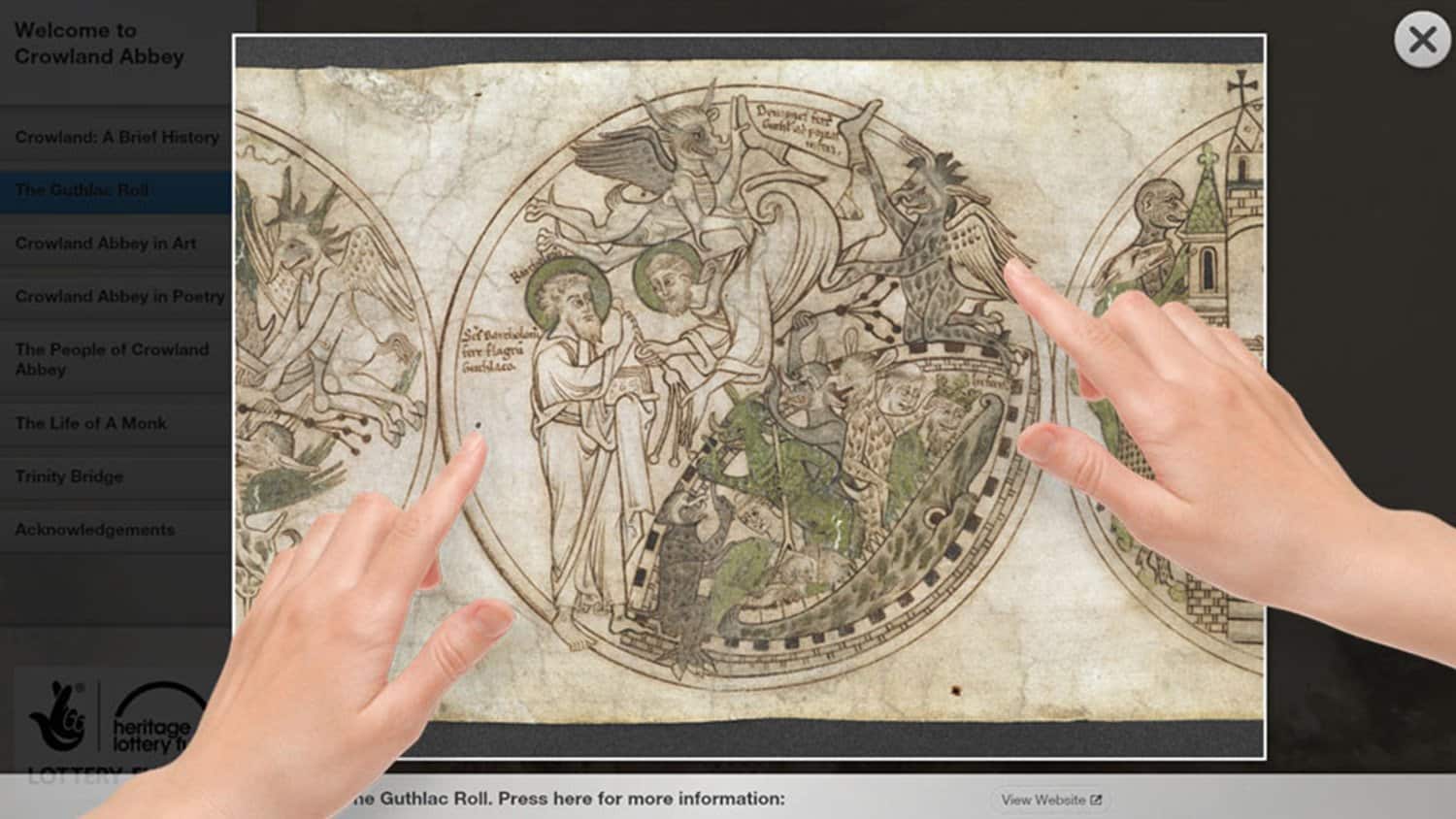 With a range of media to share with visitors in a small amount of space we were asked to supply the best means with which to do so. Utilising our off the shelf Museum Software 'Lightbox 2' a large wall mounted touchscreen system has been packed with multi-media content which details the varied history of the site. This content is easily updated by the visitor centre staff when required and allows users to explore a multitude of digital content in a user friendly manner.
In one corner of the visitor centre a screen with inbuilt video player displays a looping film, whilst on the other side of the room is an AudioFrame 15 with custom button artwork, this audio point allows visitors to listen to 15 clips via the push of buttons. With various intriguing artefacts on display and the smart use of digital media the new Crowland Abbey visitor centre provides an intriguing look into the fascinating past of this historical site.
Related / Recent Projects

Did you know we sell our extensive range of off-the-shelf audio visual products on our online store?
visit shop