'Bugglington' Signage Design – Llanyrafon Manor
The blackbox-av team have always understood our ethics and ideas from the outset to create interpretive elements which always place the visitor first. This was true of our bug hunt, designed to engage with child visitors the bug characters imagined by the team were perfect for our requirements. The corresponding bug hunt packs flew off the shelves with many families consequently spending hours on site to complete the tasks, thereby promoting the Manor's reputation among local family groups.
– Caitlin Eales, Rural Heritage Officer at Llanyrafon Manor
We've worked with Llanyrafon Manor a fair amount recently, originally commissioned to provide and install a number of Audio Sign's around the grounds, and once again commissioned to design and manufacture an Audio Bench. Most recently we were commissioned to continue a theme started during the Audio Sign's project, with the design and installation of various signs around the Manor (however this time without audio, even though this case study can be found in the 'outdoor audio' section!).
Welcome to Bugglington Manor
In the earlier Audio Sign project we also designed a standard (non-audio) sign for a bug hunt, the aim here was to encourage younger visitors to search out the various types of creepy crawlies you're likely to encounter on a walk around the Manor grounds. Continuing that theme we were contacted once again by the client team at Llanyrafon manor who wanted to create a group of creepy crawly characters – the 'Bugglintons' of Llanyrafon Manor, who could further teach visitors a bit more about each of the bugs in the bughunt.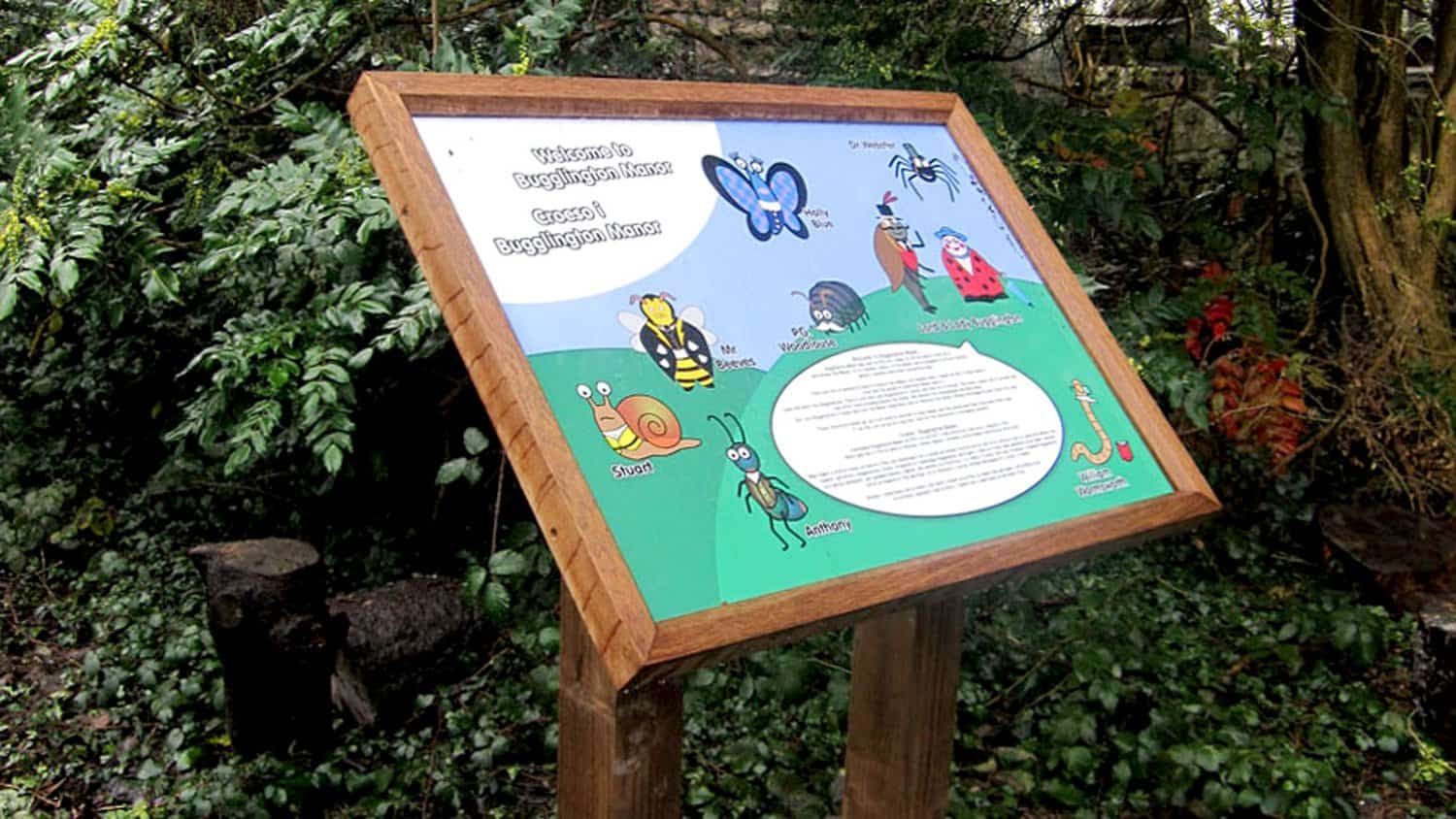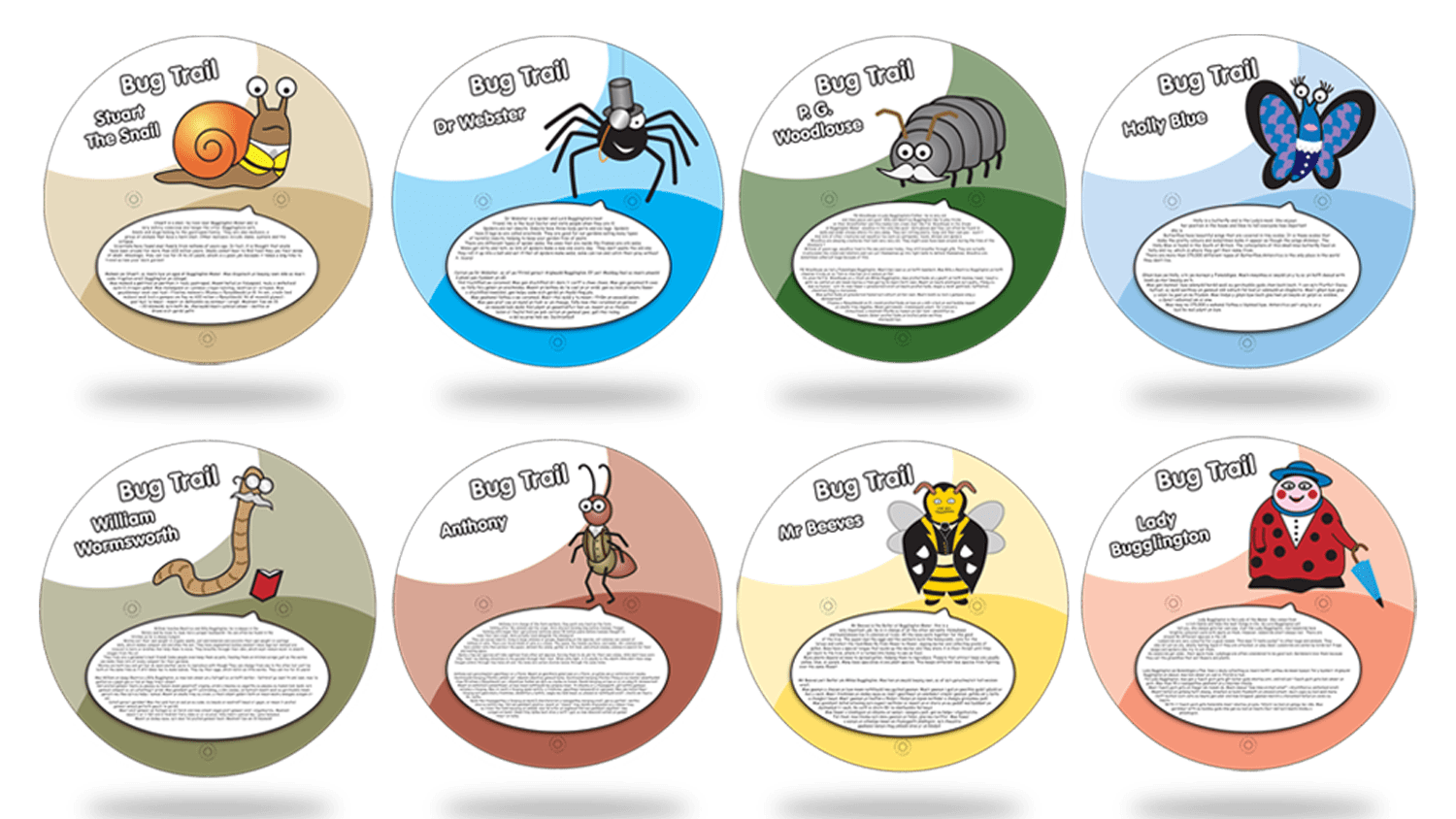 Each of the bugs listed in the bug hunt had a corresponding illustrated character designed, these were created from preliminary drawings provided by the client team, which include Anthony (the ant), PG Woodlouse, Lord & Lady Bugglinton (lady bug and beetle), Holly Blue (Butterfly) and Mr Beeves (Honey Bee) to name just a few.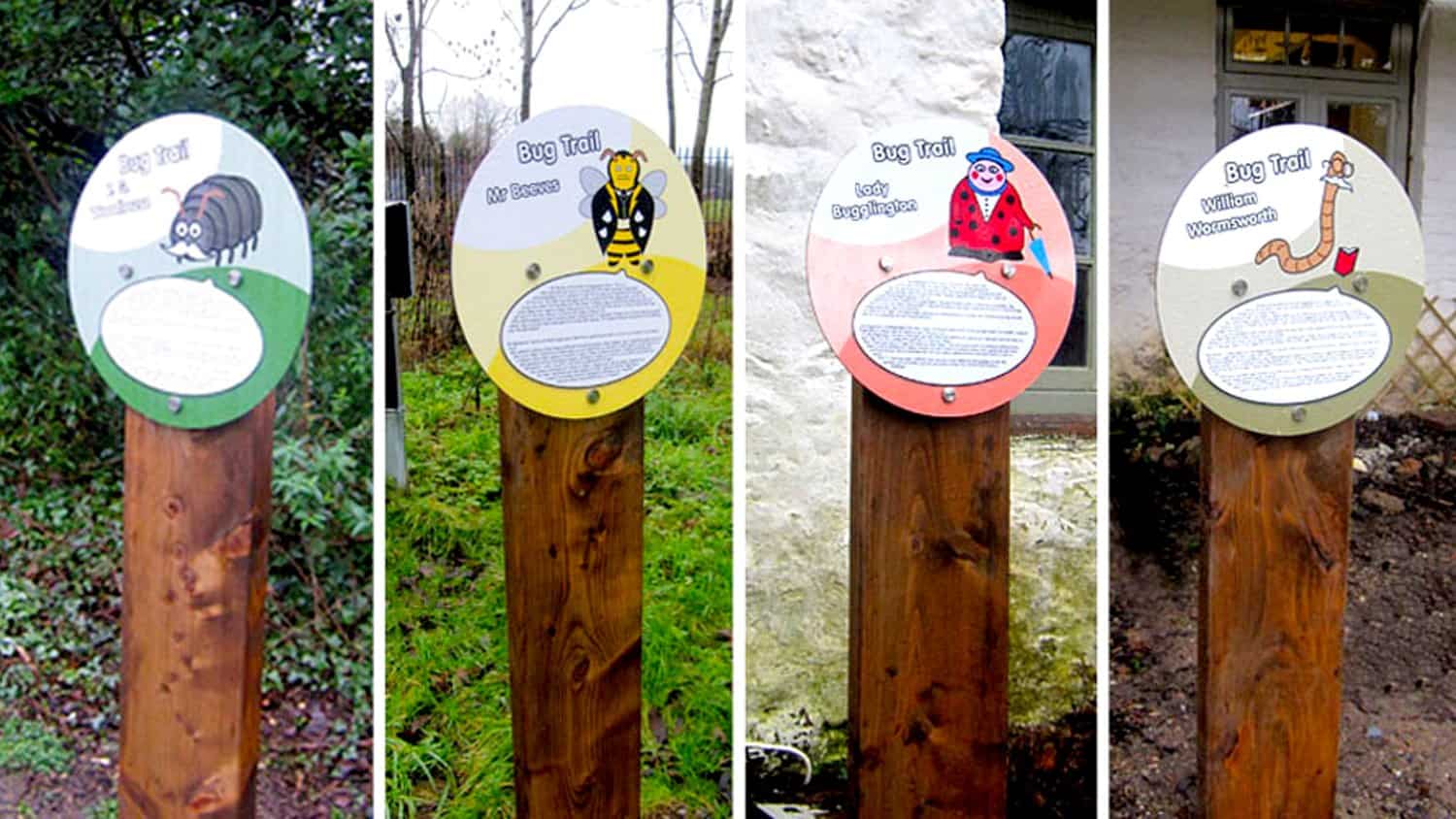 Working closely with Llanyrafon Manor we designed each of the animated bugs and using content written by the client-team created 9 standard signage panels. Utilising reverse printed Polycarbonate for increased durability we then installed each of the signs around the manor grounds, that majority of which were mounted directly to a wooden plinth with one installed within a lectern stand and another mounted directly to a door.
Children can now hunt out not only the real bugs but the friendly Bugglintons as they travel the manor.
Related / Recent Projects

Did you know we sell our extensive range of off-the-shelf audio visual products on our online store?
visit shop