U-Turn Round – Västerbottens Museum
It is our mission to depict the Västerbotten heritage, and we do this in different ways, through exhibitions of things, stories and more. But this is a new way. I think Klungan is a living heritage, it's fun to pass on oral stories and I think that the buildings here at Gammlia receive a boost through the twisted tales.
–  Anki Berg, Information Strategist at the Västerbottens Museum
Umeå is a town found in northern Sweden, located around 2km from its town centre is the Västerbottens museum. Here you will find a collection of museums and places of interest including the Gammlia Air Museum which is a rather interesting outdoor experience made up of an eclectic bundle of buildings from various parts of Sweden, including a church, manor house, windmill, 18th century farmhouse, school and blacksmiths.
The aim of this open air museum is to depict the heritage of Västerbotten and give visitors an idea of how people may have lived if they had occupied it in the past.
U-Turn Rounds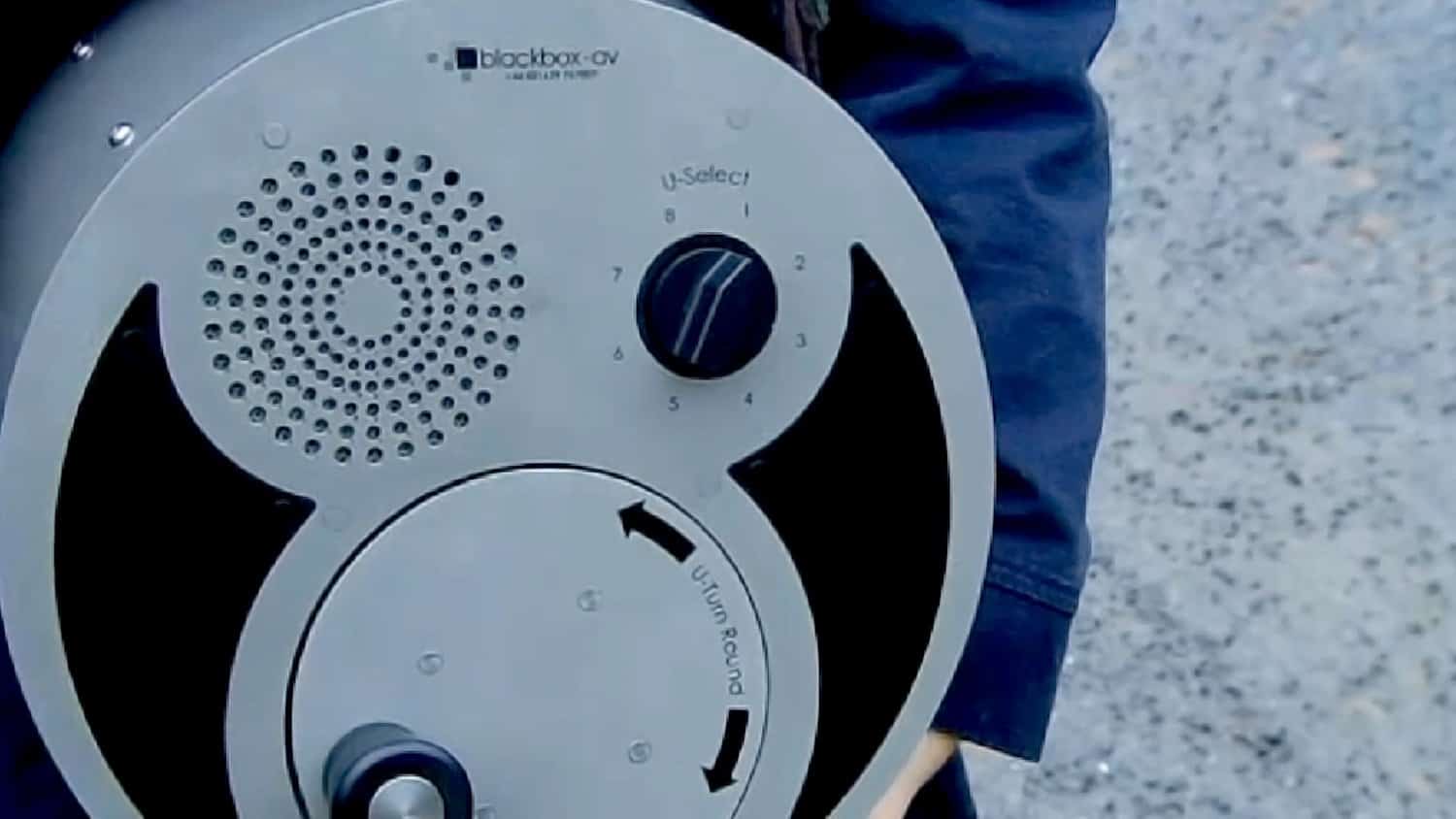 Images & quote above taken from svt.se
Through our Swedish distributor 'Lexter', Västerbottens museum acquired a number of U-Turn Round's. They were already depicting Västerbottens heritage through various mediums, however they were yet to take advantage of audio, with the museum being outdoors the inclusion of reliable audio equipment can be problematic, although when they discovered the U-Turn Round, an audio point designed to thrive outdoors this issue was solved.
Ethnologist Job Andersson was the creative brilliance behind the stories that found their way on to the U-Turn Round's. Although he freely admits that historical accuracy wasn't on the forefront of his mind when telling the tales. Instead, the main aim was to provide interesting and humorous stories that will entertain as well as hold the attention of visitors to the historical village.
The U-Turns have proved a huge success although a clear difference in regional humour has emerged, with visitors from Northern Sweden finding the tales funny, while visitors from further East not always getting the joke.
Related / Recent Projects

Did you know we sell our extensive range of off-the-shelf audio visual products on our online store?
visit shop