Princess Royal Locomotive Trust, Derbyshire
The sound domes are activated by passive infrared sensors and tell the histories of the steam engines and coaches. The Sir William Stanier interactive model has a recording of the man himself, talking about his designs and work
The West Shed of the Princess Royal Locomotive Trust was originally built in the mid 1990s. It was expected to serve the Trust's needs for many years, but the acquisition of Duchess of Sutherland steam engine and the LMS No. 6320 Saloon meant it was unable to house their whole collection of documents and historic items.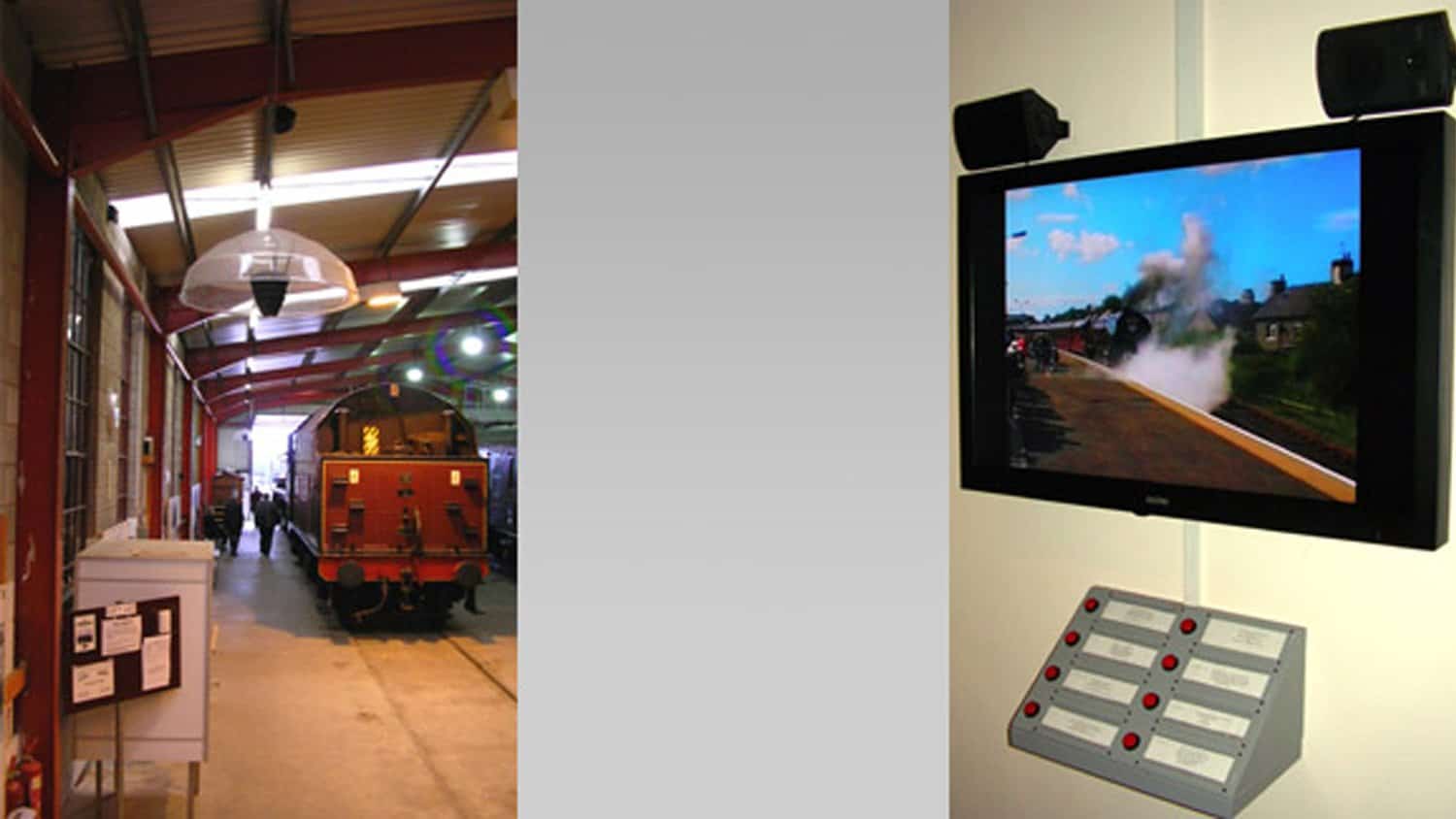 Thanks to a substantial Heritage Lottery Fund grant it was decided to not only extend the side and back of the shed, for a new work shop and wheel drop facilities, but to use some of the now freed space to tell the story of the LMS Princess Royal and Coronation class steam locomotives. This new extension to the museum was officially opened by HRH the Duke of Gloucester in 2005.
Audio-Visual Installation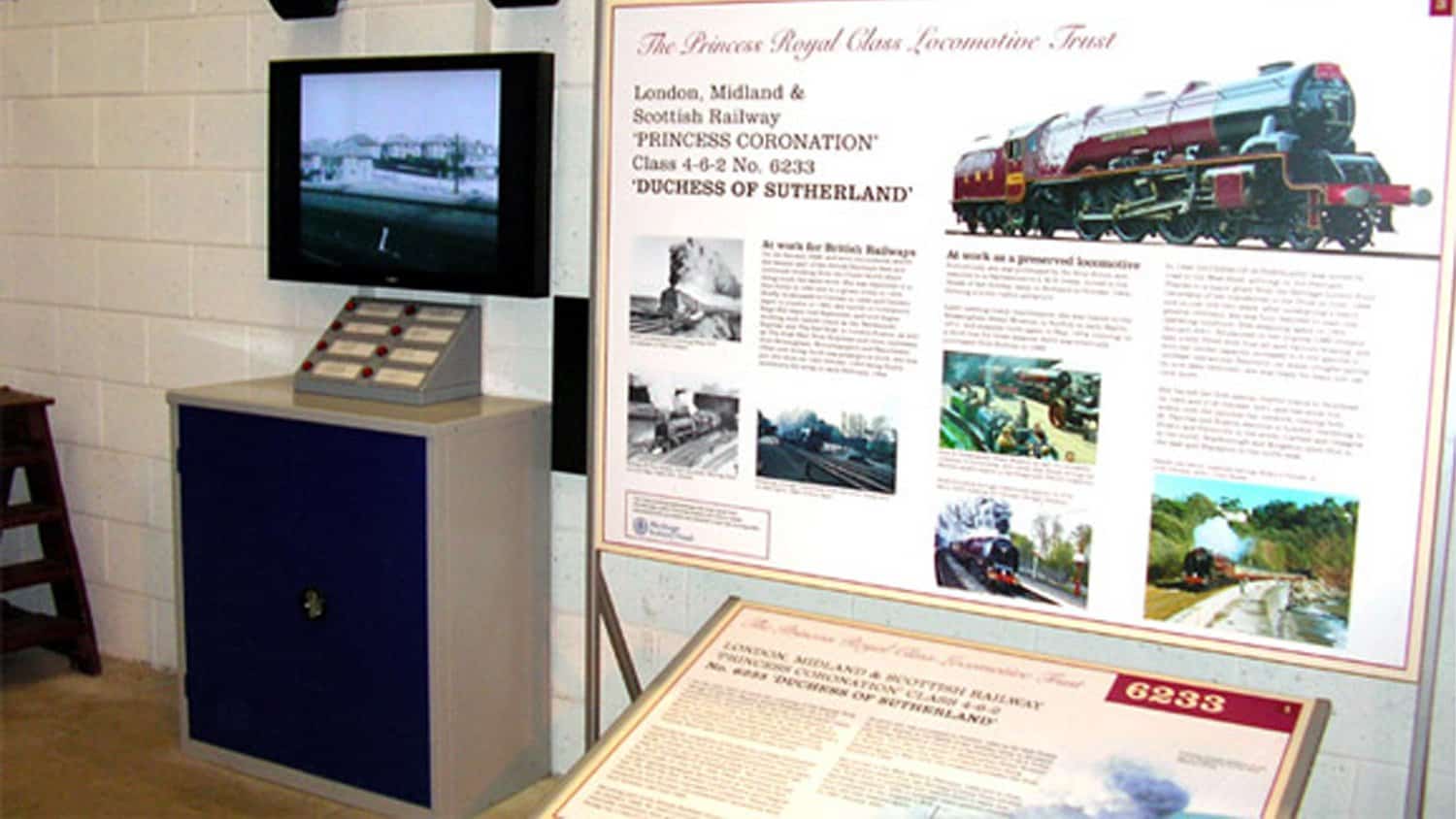 blackbox-av supplied and installed several of our sound stores that supplied audio to a number of sound domes placed around the building and an interactive model of Sir William Stanier, who was Chief Mechanical Engineer for the LMS from between 1932 and 1944. The sound domes are activated by passive infrared sensors and tell the histories of the steam engines and coaches. The Sir William Stanier interactive model has a recording of the man himself, talking about his designs and work.
We also installed two of video players, which run a 40inch LCD screen in the museum's theatre. These video players store nearly seven hours of video. There are eight short clips, including some 1930's footage of a Coronation class steam engine being built. These are for the general public to view, however at the flick of a switch on the player, some five additional hour-long clips can be shown for hardcore rail enthusiasts.
Related / Recent Projects

Did you know we sell our extensive range of off-the-shelf audio visual products on our online store?
visit shop