Lightbox Usage Analytics – Media Browsing Software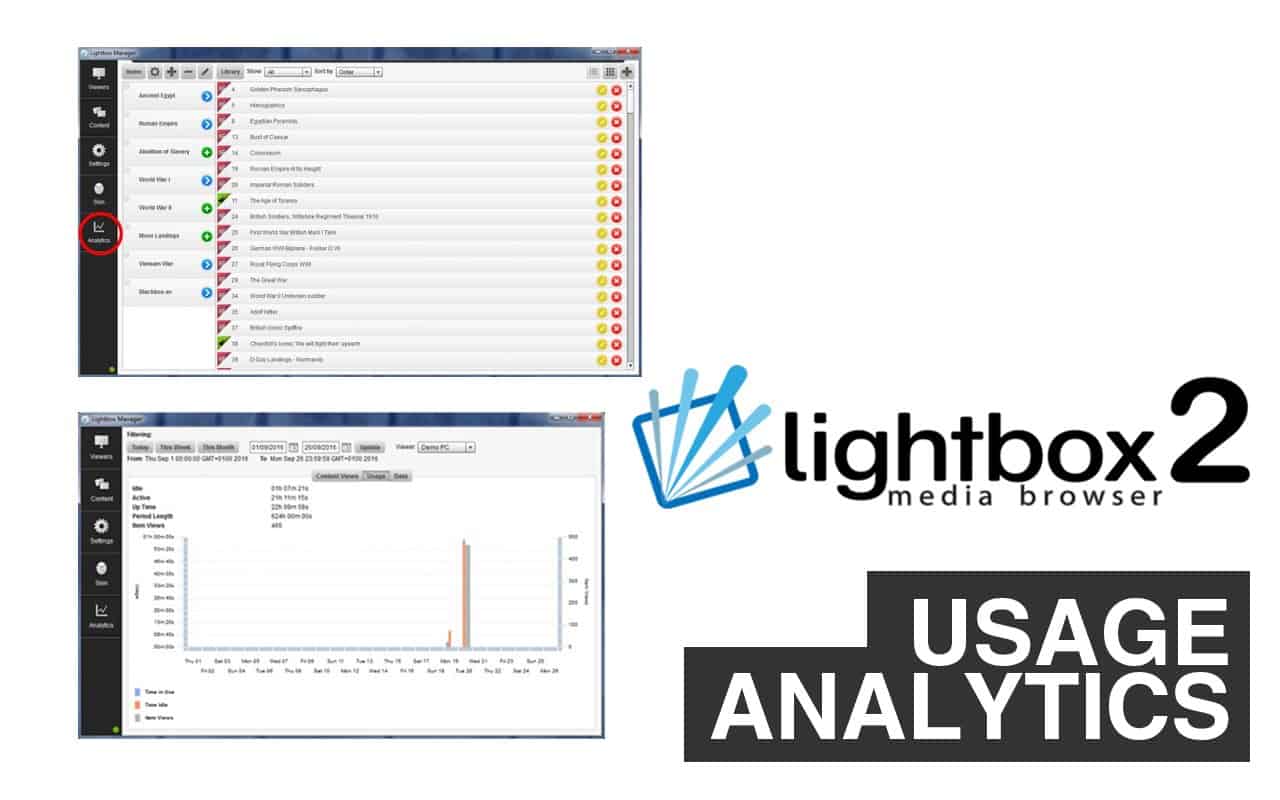 In a recent update we've added Analytics support to Lightbox 2 – providing quantitative data on usage of your Lightbox 2 museum media browsing software. Lightbox is our state of the art museum software, which is highly customisable and very cost effective. It has fast become one of our post popular software options for heritage sites and we work to keep it up to date to help you share various media content with visitors in a simple user friendly manner.
See in action and learn more about it below.
How to view your Analytics in Lightbox 2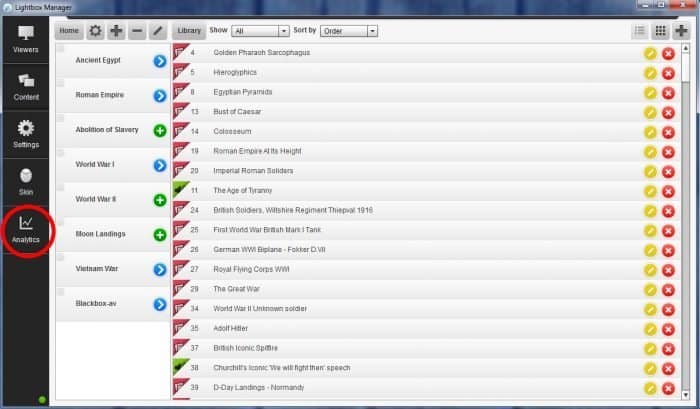 Lightbox Manager now has an Analytics tab (when you install or upgrade to the latest version 2.3.2). When selected you'll be presented with three different options for viewing this data; Content Views, Usage & Data.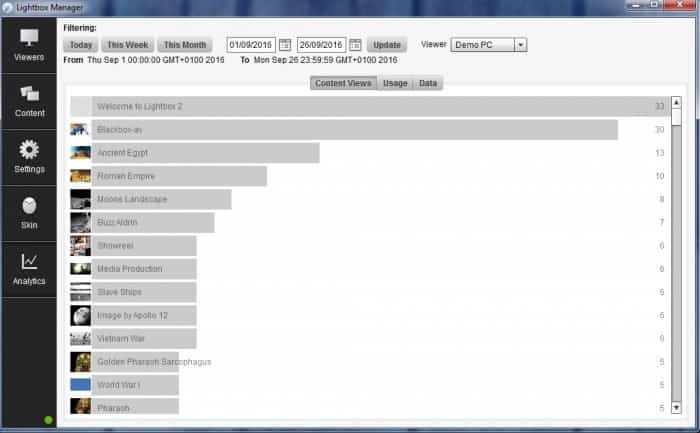 The Content Views tab is easy to use; all you need to do is choose a time frame you want to look at, and Lightbox will pull the data from the specified time period you have chosen. For this example, we've chosen our view for the month of September, and it automatically lists the post popular page down to the least.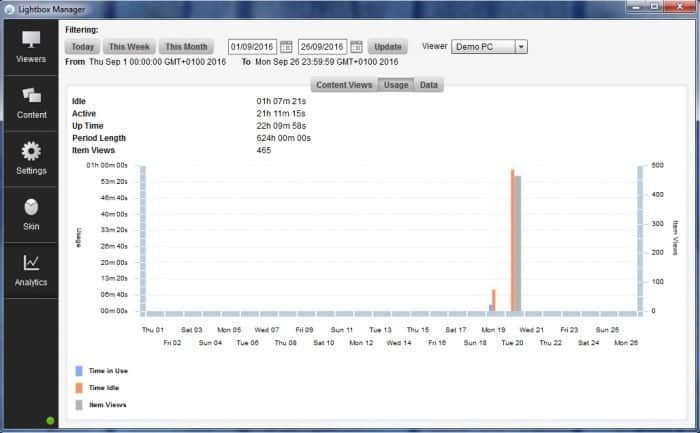 The Usage tab shows your view count in a handy Column chart. It shows the range of views during your specified time period, along with the duration of time that they viewed a certain section.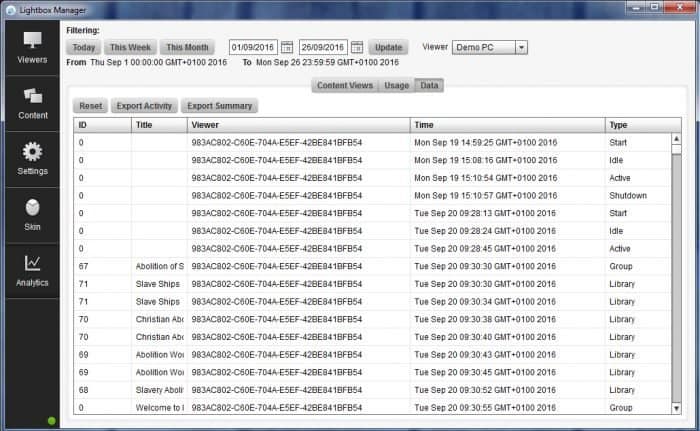 The third tab is Data which you can use to export your data into a CSV file for easy viewing.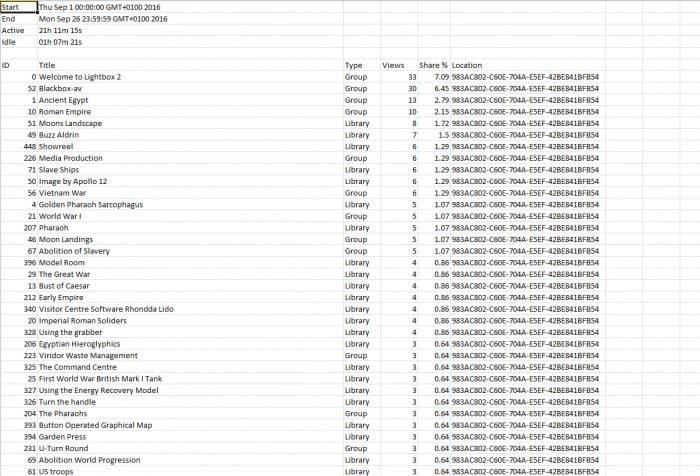 You can choose to export the Activity, which will show what libraries and sections were viewed at a certain time, while the Summary export shows how many views you had for each library. Each CSV file comes with a guide at the bottom of the spreadsheet, so you can see exactly what each column is in relation to your statistics.
If you have any enquiries about Lightbox, or any of the other museum software we offer, you can get in touch with us by heading over to our Contact page.